"The true measure of any society can be found in how it treats its most vulnerable members."
Ungkapan Mahatma Gandhi di atas masih tetap menjadi sebuahpembelajaran bahkan tujuh dekade setelah kepergian pemimpin karismatik tersebut. Kebanyakan orang akan dengan mudah menjabarkan alasan mengapa masyarakat gagal melampaui ukuran yang Gandhi sebutkan, namun akan tergagap ketika ditanya hal apa yang telah mereka lakukan untuk mencegah kegagalan tersebut.

Daripada mencari-cari kesalahan pihak lain GE melalui GE Volunteers (GEV) memilih untuk melakukan kinerja nyata. Bergerak aktif di empat benua, GEV mengerti betul kondisi dan apa saja bentuk kontribusi yang bisa mereka lakukan. Untuk Indonesia, dengan laju pembangunan yang sangat cepat muncul pula kesenjangan social yang menyebabkan adanya kelompok-kelompok yang kurang beruntung, salah satunya adalah para yatim piatu dan anak terlantar.

Pernyataan Kementerian Sosial Indonesia pada 2018 yang dikutip The Jakarta Post mengungkapkan bahwa di Indonesia terdapat lebih dari 16 ribu anak yang hidup di jalanan. Kebanyakan menggelandang di jalanan karena masalah keluarga, kemiskinan akut, ditelantarkan atau karena yatim piatu, anak-anak ini rentan dieksploitasi oleh kelompok kriminal yang bisa saja melakukan kekerasan seksual atau merekrut mereka secara paksa untuk melakukan tindak kejahatan.

Peduli dengan masa depan mereka, GEV Indonesia bekerja sama dengan SOS Children Village yang merupakan tempat penampungan bagi anak-anak yang kurang beruntung di Cibubur, Jakarta Timur. SOS Children Village merupakan lembaga swadaya masyarakat (LSM) pembangunan internasional yang independen, nirlaba dan berkantor pusat di Innsbruck, Austria.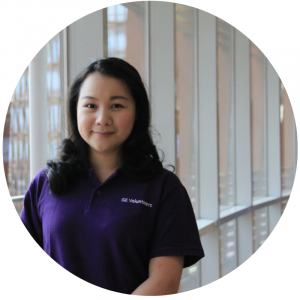 tags