Jamie Pierce knows a few things about rotors. Pierce works at GE Renewable Energy — the GE unit that makes some of the world's most powerful wind turbines — and has spent three decades in the U.S. Navy, including 13 years of active duty as a helicopter pilot. Pierce's day job as an executive in the Renewable Energy Project Management Office now involves some of the most complex wind projects. Just in time for Veterans Day, Pierce shared with GE Reports his story as well and insights about the importance of recruiting and hiring veterans. See our video and edited Q&A below.
GE Reports: Tell us a little more about your family history with the U.S. Navy?
Jamie Pierce: I grew up as part of a Navy family — my dad and grandfather were both career Navy men, as was my dad's brother-in-law (my uncle), my grandfather's brother (my great-uncle), and my brother-in-law. So, my siblings and I were Navy brats. We got used to living in different places and making friends because we were always moving to new places. The Navy has always been a part of my life and part of my upbringing. It wasn't a surprise, I think, when I ended up taking the opportunity to serve in the Navy. That family legacy has continued as two of my sons are also both in the Navy.
GER: Did you always want to join the Navy?
JP: When I was younger, I always kind of talked about joining the Navy. There weren't any expectations from my family to join, but I saw the opportunities that my father had, that his friends had in the Navy and it just looked like an exciting career and a really great opportunity.
I decided to go to the Naval Academy after high school because I wanted to serve my country and to be part of something bigger than myself. I'm so glad I did and I never looked back — it was the opportunity of a lifetime for me.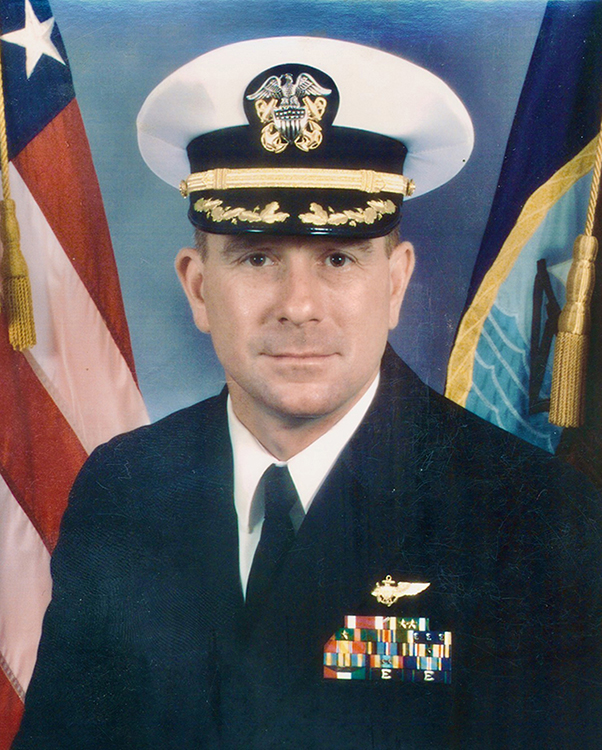 GER: Can you tell us about your service?
JP: After I graduated from the Naval Academy, I became a helicopter pilot. I flew [GE-powered] Seahawks, the Army calls it a Black Hawk, and had the opportunity to fly helicopters for 13 years on active duty. It was really a great time. It's fun, it's adventurous, you serve with some phenomenal people — absolutely cream of the crop, both in aviators and our folks that maintain the helicopter.
After 13 years, I ended up getting out of the Navy and coming off active duty. That's when I started working for GE and had the opportunity to go back in and serve in the reserves. I got to be a citizen soldier, or a citizen sailor in this case. I worked for GE during the week, and on the weekends, I got the opportunity to fly again. I had the privilege of commanding a helicopter squadron, the HSL-60 Jaguars. It was a great time, great mission, great squadron, and great sailors serving our country.
GER: What it was like when you were called back to active duty?
JP: After about 26 years of total service, I got a phone call while I was still in the reserves that I was being called up and mobilized to go to Afghanistan. It was a bit of surprise because I was a helicopter pilot that wasn't flying anymore, but I went over and served a year in Kabul as the senior adviser to the Afghan Air Force. It was an incredibly rewarding tour in Afghanistan and I served with some amazing individuals. I came back from that and finished a few more years with the reserves, and ultimately retired after 30 total years of military service.
GER: What do you treasure about your service?
JP: What I treasure most about the military are the bonds that I formed, the friendships that I made, they've lasted forever. I'm so privileged to have become friends with tremendous people, and those friendships have lasted a lifetime. The stuff we went through, the friendships that we forged, the bonds that we had … those friends have been there for me at the highest of highs and the lowest of lows.
We've spent literally days, weeks, months, years together. They really became my family. They are folks that I leaned upon for everything. I trusted them then and I trust them now with the mission we were on, with my family and with my life. I will always be grateful for those brothers and sisters that I was blessed to serve with.
GER: What's it like to fly a military helicopter?
JP: You've probably heard it said that the mission can be hours of boredom accentuated with a few moments of sheer excitement and panic. Being able to fly helicopters for the Navy is an incredible experience. It's fun. It's exciting. It's never boring from the time that you pick the helicopter up and you get airborne to every single landing. And to have the opportunity to do that off the back of a small ship, day and night, across the globe, doing important missions ... well, flying helicopters was fantastic.
GER: What leadership lessons did you learn during your service?
JP: I think one of the things that the military does quite well, is that they throw you into the deep end very early on in your career. The first thing I learned was, that I really need to listen. I can't walk in and just tell people what to do. That listening is a skill, it's an art and when you listen to your people, you make much better decisions.
And I think a lot of what I learned translates to what we do at GE. Whether it's at GE or in the military, we need to accomplish the mission. We need to stay focused on the mission, get the job done right, get it done safely, and keep your people trained to do that. These are things that I think the military actually prepares you for quite well.
GER: What unique skill can veterans bring to the workplace?
I think veterans bring incredible talents and strengths to the workforce. Our veterans bring a very strong set of skills, such as focusing on the mission, getting the job done, and taking care of our people. It's a skill set that transfers easily to the corporate world and is very much appreciated. The elements of leadership that the military developed in our veterans translate well into careers outside the military.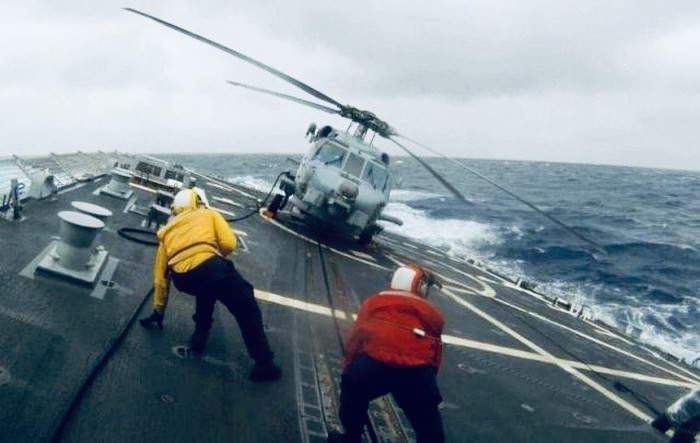 GER: Is there a connection between the work you're doing at GE Renewable Energy and your military service?
JP: I could draw a very direct line between what I do at GE Renewable Energy and my military service. Both make me feel like I'm part of something big that is really changing the world. It's not just here in my local community but changing the world globally. It's the same sense of mission and accomplishment that I had in the military.
At GE, we're building a world that works. Renewable energy is right in the core of that. I certainly feel that we're out looking for the country's interest, for the world's interests, as we bring about this real change and unleash the potential of renewable energy.
GER: In Renewable Energy specifically, what are the opportunities for veterans?
JP: Did you know that wind turbine technician is the No. 1 fastest-growing job in the United States? At the same time, veterans are entering wind-related jobs at a rate 67% higher than any other industry. This is a growing industry and the unique skill sets and training veterans bring are highly valued.
GER: What's your message to people on Veterans Day?
JP: Those that served have put in some incredible sacrifices. They and their families have sacrificed their time and their talent for their country ... and many have given the ultimate sacrifice. On Veterans Day, think of them. Think of their families. Think of their sacrifice and thank them.
Categories
tags