Swiss researchers are developing a smartphone app to help identify COVID-19 by listening to coughing, an Irish robotics company designed a machine that can quickly disinfect hospital rooms using ultraviolet light, and researchers in Massachusetts are exploring ways to use smartphones to trace the spread of the coronavirus — without compromising anyone's privacy. Plus: potential vaccines on the horizon.
What is it?
Researchers at Switzerland's Ecole Polytechnique Fédérale de Lausanne
are developing an app
that can listen to your cough and tell you whether it indicates COVID-19. It's called
Coughvid
.
Why does it matter? According to the World Health Organization, two-thirds of patients with confirmed cases of the virus presented with dry cough. The EPFL team are feeding data into artificial intelligence to help it learn to distinguish between types of coughs — and to identify the sounds of COVID. "The idea is not new," said David Atienza, who heads EPFL's Embedded Systems Laboratory. "Doctors already listen to their patients' coughs to diagnose whooping cough, asthma and pneumonia."
How does it work? The idea is that users will simply need to download the free app and then record themselves coughing. Their information will remain anonymous, but the app can tell them whether their symptoms indicate COVID with a 70% accuracy rate, according to Atienza. He expects to release the app in the next few weeks — after enough data has been collected. Still, he cautions: "Coughvid is not a substitute for a medical exam."
As hospitals treat large numbers of COVID-19 patients admitted during the pandemic, it's important that they be able to clean rooms quickly and effectively. Top and above images credit: Getty Images.
What is it? Akara Robotics, a startup associated with Trinity College Dublin, is training a potential new employee for hospitals: a robot that uses ultraviolet light to disinfect rooms.
Why does it matter? The robot was designed by its creator, Conor McGinn, to kill bacteria and viruses including the new coronavirus. As hospitals treat large numbers of COVID-19 patients admitted during the pandemic, it's important that they be able to clean rooms quickly and effectively. "This system could reduce dependency on the use of chemical-based solutions, which may be effective but requires rooms to be vacated for several hours during sterilization, making them impractical for many parts of the hospital," McGinn told the Irish Times.
How does it work? Robot Violet, as the machine is called, was recently tested in an acute care hospital in Dublin, and McGinn is awaiting the microbiological results of that experiment. He's not the only Irishman who's joined the fight against COVID: The Irish Prime Minister Leo Varadkar re-registered as a doctor recently with the country's health service, and plans to work one shift a week during the pandemic. Before becoming the Taoiseach, Varadkar was a doctor in regular practice.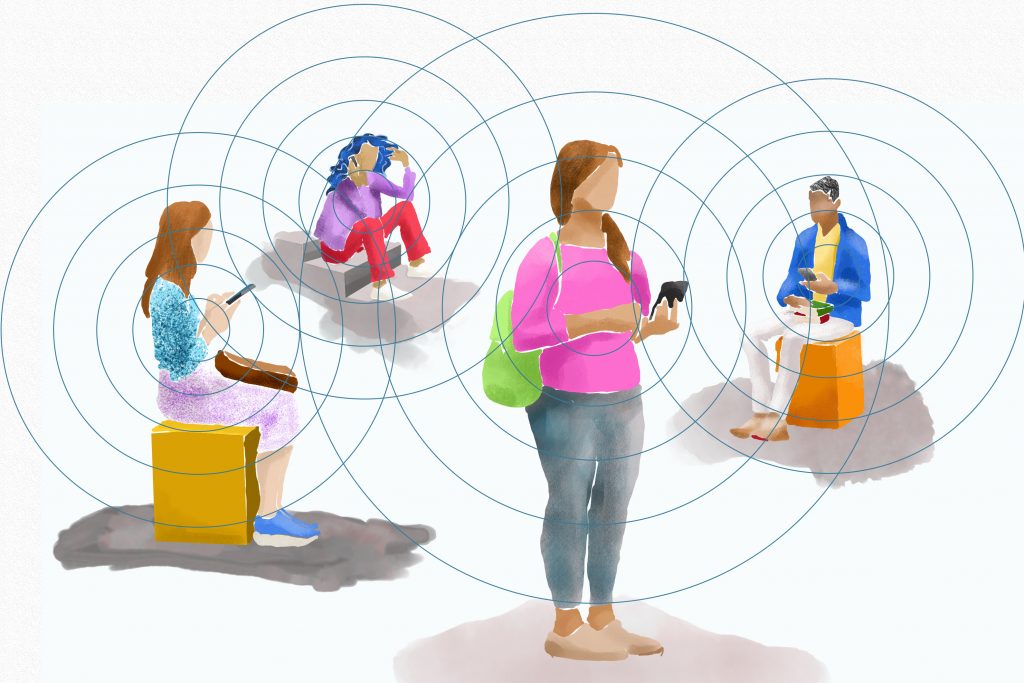 A
smartphone-based solution for contact tracing relies on users' Bluetooth-enabled devices, but maintains their anonymity. Image credit: Christine Daniloff, MIT.
What is it? A team led by researchers at the Massachusetts Institute of Technology is exploring a way to use smartphones to do "contact tracing" of people infected with the coronavirus while preserving their privacy.
Why does it matter? Epidemiologists use contact tracing to track and contain outbreaks: If an individual becomes infected, health workers will try to identify those they've recently had close contact with, and may ask them to isolate themselves to help stop the spread. "In order for the U.S. to really contain this epidemic, we need to have a much more proactive approach that allows us to trace more widely contacts for confirmed cases," said Louise Ivers, an infectious disease expert from Harvard Medical School who worked with the MIT team. "This automated and privacy-protecting approach could really transform our ability to get the epidemic under control here and could be adapted to have use in other global settings."
How does it work? Bluetooth-enabled smartphones send out "chirps" that mark their locations and can be detected by other nearby phones. In the system the team is developing, someone who tests positive for COVID-19 could upload the past two weeks' worth of chirps to a database: "Other people can then scan the database to see if any of those chirps match the ones picked up by their phones. If there's a match, a notification will inform that person that they may have been exposed to the virus, and will include information from public health authorities on next steps to take."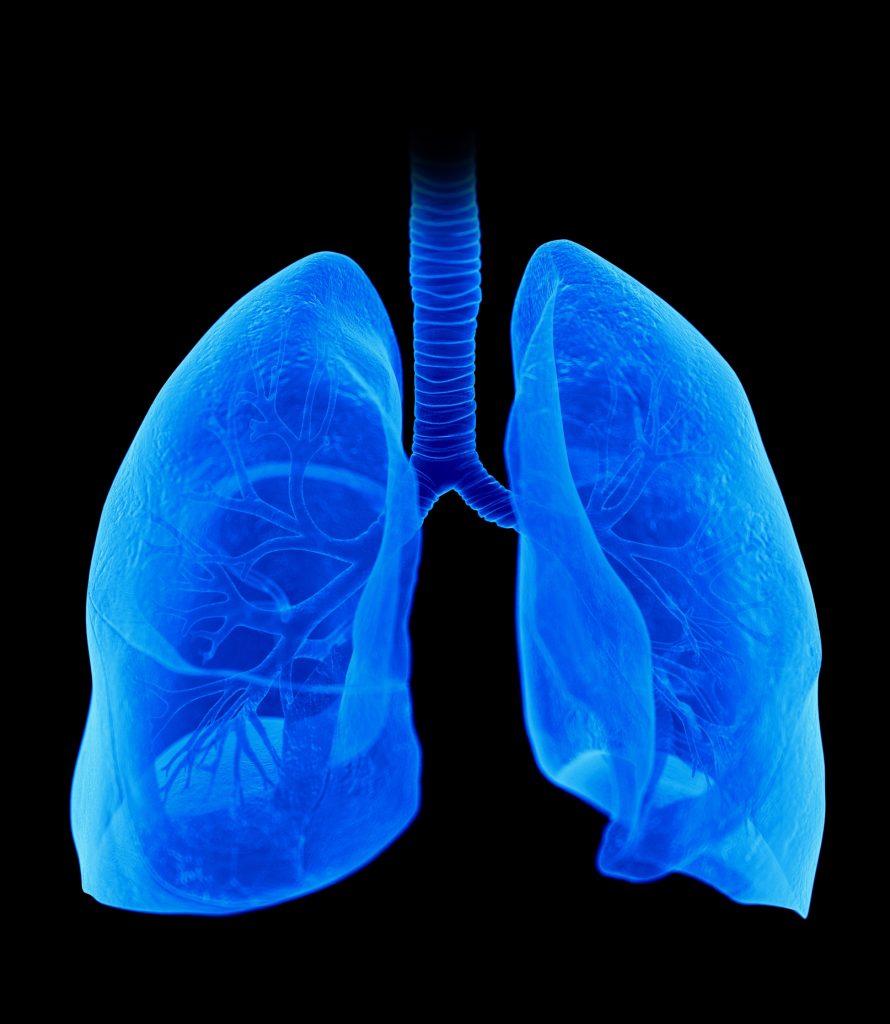 Typically, intensivists and respiratory specialists are the medical staff who connect patients to ventilators; a new online course is designed to teach other medical workers how to support them. Image credit: Getty Images.
What is it? Harvard University and edX — an online learning platform created by Harvard and MIT — began offering a free online course to train medical workers on how to use ventilators.
Why does it matter? Mechanical ventilators, which assist breathing, are a key piece of equipment for treating the most critical patients suffering from COVID-19. Susan Wilcox, division chief of critical care at Massachusetts General Hospital and associate professor at Harvard Medical School, helped develop the course; she told The Harvard Gazette, "Mechanical ventilation is actually one of the most important things that we do when we're taking care of critically ill patients. I've long thought that if we could encourage people to be more invested in managing ventilated patients, we could improve outcomes."
How does it work? Wilcox is the co-author of a medical textbook on mechanical ventilation and had already been interested in developing curriculum for wide distribution. She and collaborator Thomas Piraino hurried to get the material ready as the need became more urgent. The course is "not going to turn anyone into an intensivist or a respiratory therapist," she said. "It's rather to give people foundational knowledge to be able to collaborate with one of these medical professionals who regularly works with mechanical ventilation."
Vaccine And Treatment Update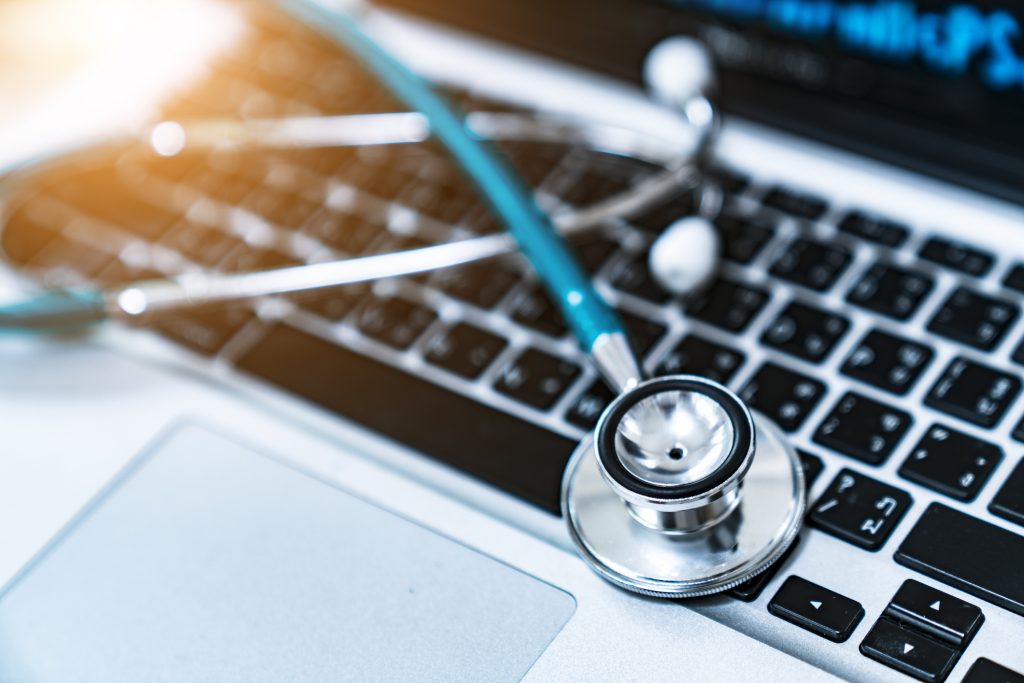 There are currently 79 possible vaccines in the research pipeline, as well as a host of other treatments. Image credit: Getty Images.
In the past week, the Pennsylvania-based company INOVIO Pharmaceuticals began Phase 1 clinical trials for a COVID-19 vaccine involving up to 40 healthy adult volunteers in Philadelphia and Kansas City. Each participant will receive two doses of the DNA vaccine given four weeks apart, with initial responses and safety data expected by late summer.
In Maryland, the biotech company Novavax identified a coronavirus vaccine candidate that's shown promise in animal models; the company hopes to move to Phase 1 clinical trials by mid-May. According to the Milken Institute, which is tracking the development of potential COVID-19 vaccines and treatments, 79 possible vaccines are currently in the research pipeline as of April 9, in addition to 37 antibody-based treatments, 18 anti-viral treatments and others.
Categories
tags