Qantas Airways made big headlines last year — and generated more than $100 million Australian dollars in free publicity, according to the airline — when it launched the first nonstop flight between Australia and London, a flight path that's long been called the Kangaroo Route. The flight took off from Perth in Western Australia on March 24, 2018, and landed 17 hours and 20 minutes later at London's Heathrow Airport. "This is the flight that Qantas has essentially waited most of its 98 years to take," Qantas Group CEO Alan Joyce said at the time.
Joyce wasn't kidding. A year later, the route — operated by Qantas' fleet of GEnx-powered Boeing 787 Dreamliner jets — has been a big success for the airline as well as for Perth. When Qantas asked Deloitte Access Economics to crunch the numbers, the firm reported that planes have been 94% full — the industry average is 80%. Only four of the 720 flights have been canceled, earning Qantas a 99.5% reliability rating and giving the 155,000 passengers who used the flight a reason to celebrate. And they did. They consumed 450,000 meals and emptied 367,000 glasses of wine, including 77,000 flutes of bubbly.
Digging deeper, Deloitte found that the most popular meals in business class included plates of beef, Cone Bay barramundi and Yorkshire pudding, while flyers in economy went for Guinness beef pie with potato mash. Regardless of their ticket, many finished their meal with a Tim Tam. Some 42,000 of the iconic Aussie biscuits were consumed over the year.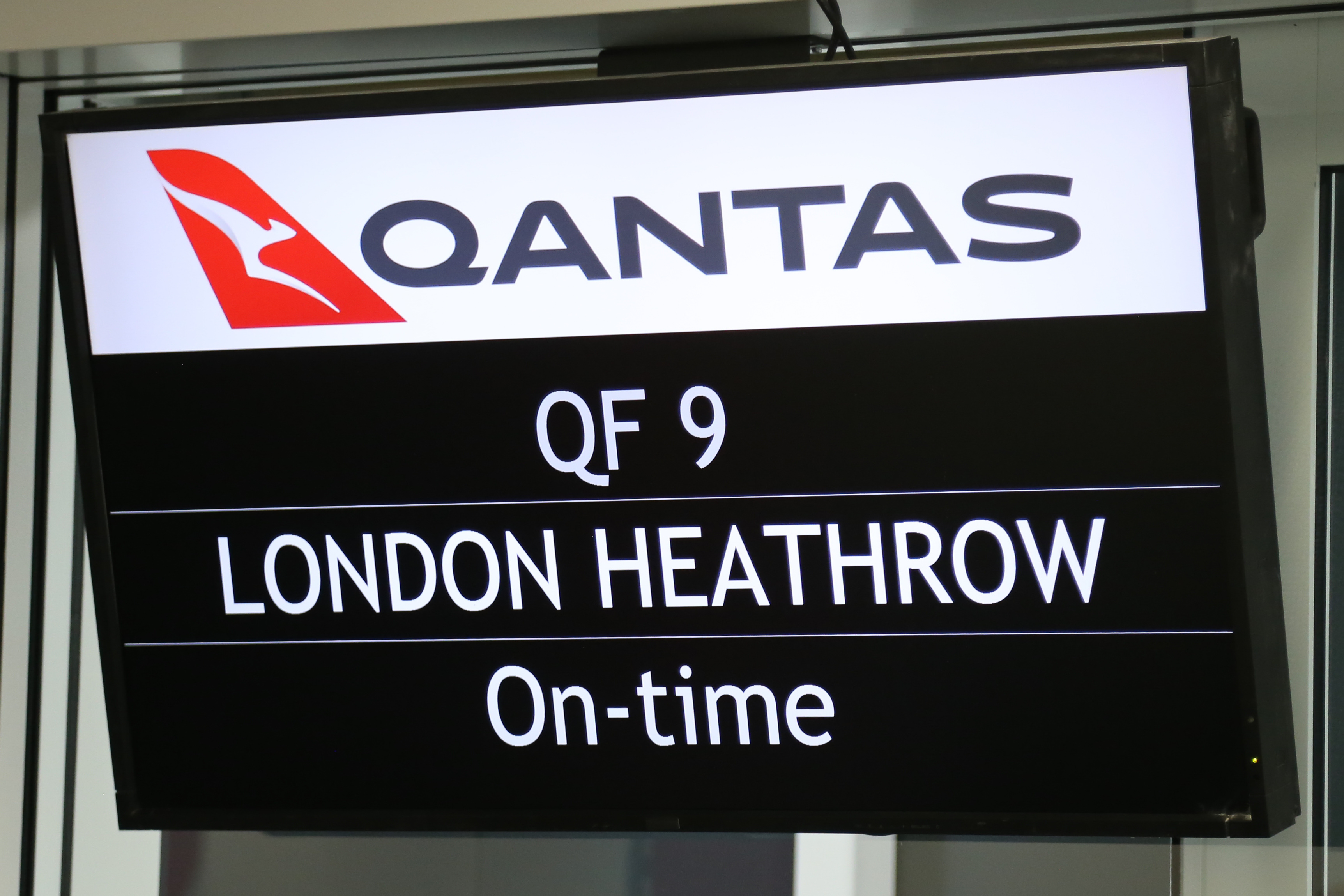 With their bellies full, many passengers undoubtedly nodded off to "Mission: Impossible — Fallout," the most watched film on the route, or "Ballers," "Billions" or "Modern Family," the three most popular TV series. For some reason, those sitting in seat 56F won the gold medal for watching the most entertainment of any seat on the plane: 9,134 hours, some 100 hours more than any other seat.


The Dreamliners serving the route have also picked up speed since the first flight. The record for the Perth-Heathrow leg is 16 hours and 19 minutes, with the average standing at 17 hours and 1 minute. The return flights are faster, averaging 16 hours and 5 minutes; the time to beat is 15 hours and 15 minutes.




Still, 16 hours on a plane can feel long. No wonder some 80% of visitors who recharge before the flight inside Qantas' Perth lounge partake in a stretching class at its yoga studio.




But the benefits extend past the planes and even past the airport. Deloitte found that three-quarters of overseas visitors, who make up a third of the passengers, stayed an average of 28 days in Western Australia, spending AU$101 million and directly and indirectly supporting the creation of 601 "full-time equivalent" jobs.




Joyce is happy with the results: "Almost every flight is full and it turned a profit almost immediately, which is rare for new services because they have start-up costs and it normally takes time to build demand," he said. "The work we put into managing passenger jet lag and designing a comfortable cabin has paid off. It's the longest flight on our entire network but it has the highest level of customer satisfaction."
Categories
tags