Renewables aren't just about the climate — they're also less volatile in terms of cost, unlimited in supply and widely available.


Renewable energy is a critical part of reducing global carbon emissions and investment has greatly increased in pace, as the cost of technologies has fallen and efficiency has continued to increase. In fact, global investment in renewable energy increased for the first time in three years last year to $270 billion, a 17 percent rise from 2013, the UN Environment Programme reported in March 2015. However, the benefits of renewables go beyond reducing carbon emissions; here are just three reasons why renewables are rapidly raising their way up the energy agenda.

Growing Price Competitiveness

Gas, fossil fuels and other energy alternatives, each with their unique advantages, collectively pose a threat to power plant operators and end users: volatility and insecurity of price. The price of gas fluctuates across regions and, for fossil fuels, in a cyclical fashion.

Renewable energy price on the contrary has been continuously decreased, with the most significant price drop being observed in solar — an 80 percent decrease over the last seven years. We have also seen prices for onshore wind drop by 25 percent, while offshore wind starts to show the sign of decreased price as well.

We have simultaneously witnessed tremendous advancement on the whole value chain: more energy efficient equipment, better engineering work and park design, and most notably the technology leap enabled by innovation. In addition, the maturity of the market can drive down the price of renewables rapidly — trained and skilled workers are available locally; a matured banking system helps secure funding with advanced risk management; permitting and connecting are streamlined where policy makers want to contribute; and the increased proximity of projects could save travel cost for experts flying from one site to another.

Long-Term Certainty

Renewables have been so far pushed by policy measures and financial support, with the explicit aim of driving costs down through early deployment. This is changing as we speak for solar and wind, and for hydro for a much longer period, bringing to the fore solid competitors to fossil fuels or nuclear power, especially when long term price evolutions are part of the deals.

The average wind or solar farm is built for up to 25 to 30 years of operation, or even longer if for hydro power plants. The operator is aware that the equipment will be refurbished and expects that the newly upgraded solar module or wind turbine will be considerably more efficient at a lower cost. Therefore renewables shall continue to generate electricity for a very long time while their efficiency continues to increase, further boosting competitiveness.

Current low oil prices only marginally affect renewables, or indirectly through gas prices. And like all things, low oil prices must some day come to an end. Today, oil prices have hit almost $70 per barrel and some analysts believe that the global benchmark Brent crude will rise by $15 or more a barrel by year-end. If current trends persist, it remains very likely that renewables which are now in use will serve us long after the oil price is back onto its usual track!

And of course, renewables are an infinite source of power; the ultimate definition of long-term certainty!

Energy Security

The majority of oil & gas sources are concentrated in certain regions, many of which are getting more technically challenging and more expensive to reach, whereas renewable energy is domestic. It provides the security of supply, helping a nation reduce its dependence from imported sources. It plays a significant role in addressing our energy needs by replacing foreign energy imports with clean and reliable home-grown electricity with the added bonus of fantastic local economic opportunities.

To have great diversity in a nation's energy supply is yet another way to strengthen energy security.A diversified portfolio of energy assets contributes to a long-term, sustainable energy strategy that protects the power supply from market fluctuations and volatility. They say "never put all your eggs in one basket" — and with energy it is no different; it is a wise move to maintain a share of renewable energy in the nation's energy mix.

Today, hydro, wind and solar are the three main pillars for renewables. Tidal energy is still in development, but projects like Swansea Bay in the UK demonstrates its potential. Technology has brought great prospects to unlock this untapped energy for renewables, just like what it did to bring them into the central of global energy mix to start with.

(Top image: Courtesy of Thinkstock)

This piece also appears in GE's Inspire blog.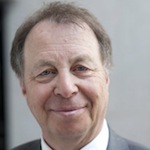 tags