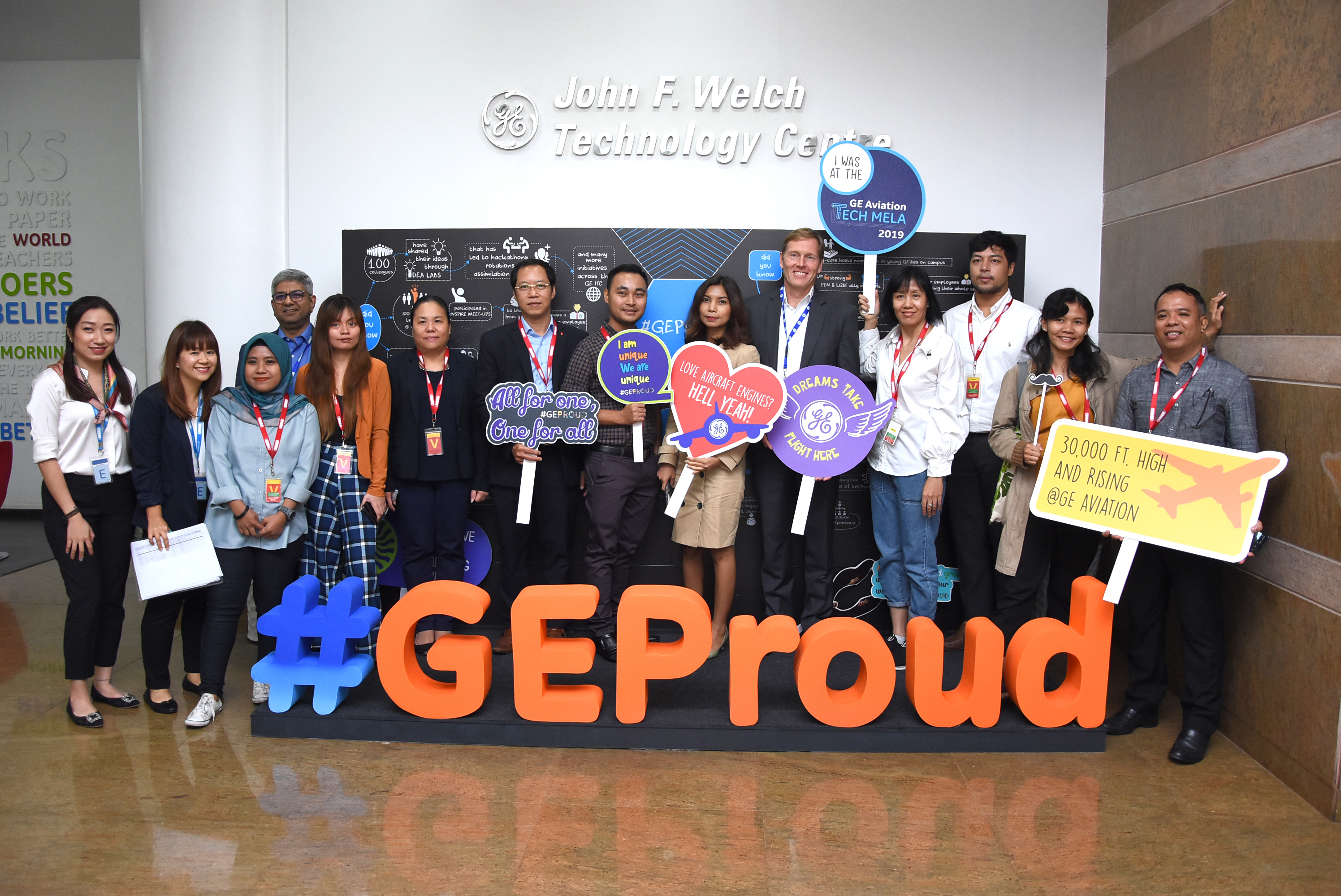 Đoàn nhà báo ASEAN trong chuyến thăm Trung tâm nghiên cứu JFWTC của GE tại Bangalore, Ấn Độ
September 17th, 2020 marks two decades since the establishment of GE's John F. Welch Technology Center (JFWTC). Pioneering in inventing innovative technology solutions to shape our future, the center is considered to be one of the world's most diversified industrial research centers in the world.In 2019, journalists from Vietnam visited the center, which is based in India's Silicon Valley, Bangalore, as part of an event held for ASEAN media. To mark the centers historic birthday this year, we spoke to those journalists, who recalled their impressions about their trip to GE's "hub of innovation".
Efficient, Powerful and Environmentally Friendly
Outside the United States, JFWTC is GE's first and largest integrated multidisciplinary research and development center. Over the past 20 years, the center has been the birthplace for thousands of innovations across multiple sectors from aviation, health, energy to renewables. This has especially been felt for rapidly growing markets such as countries in the ASEAN region. Currently, the center is now focused on six broad areas, these include, materials solutions; electric power (gas turbines, renewable energy, among others); thermosciences; physical-digital analytics; imaging; and controls & optimization.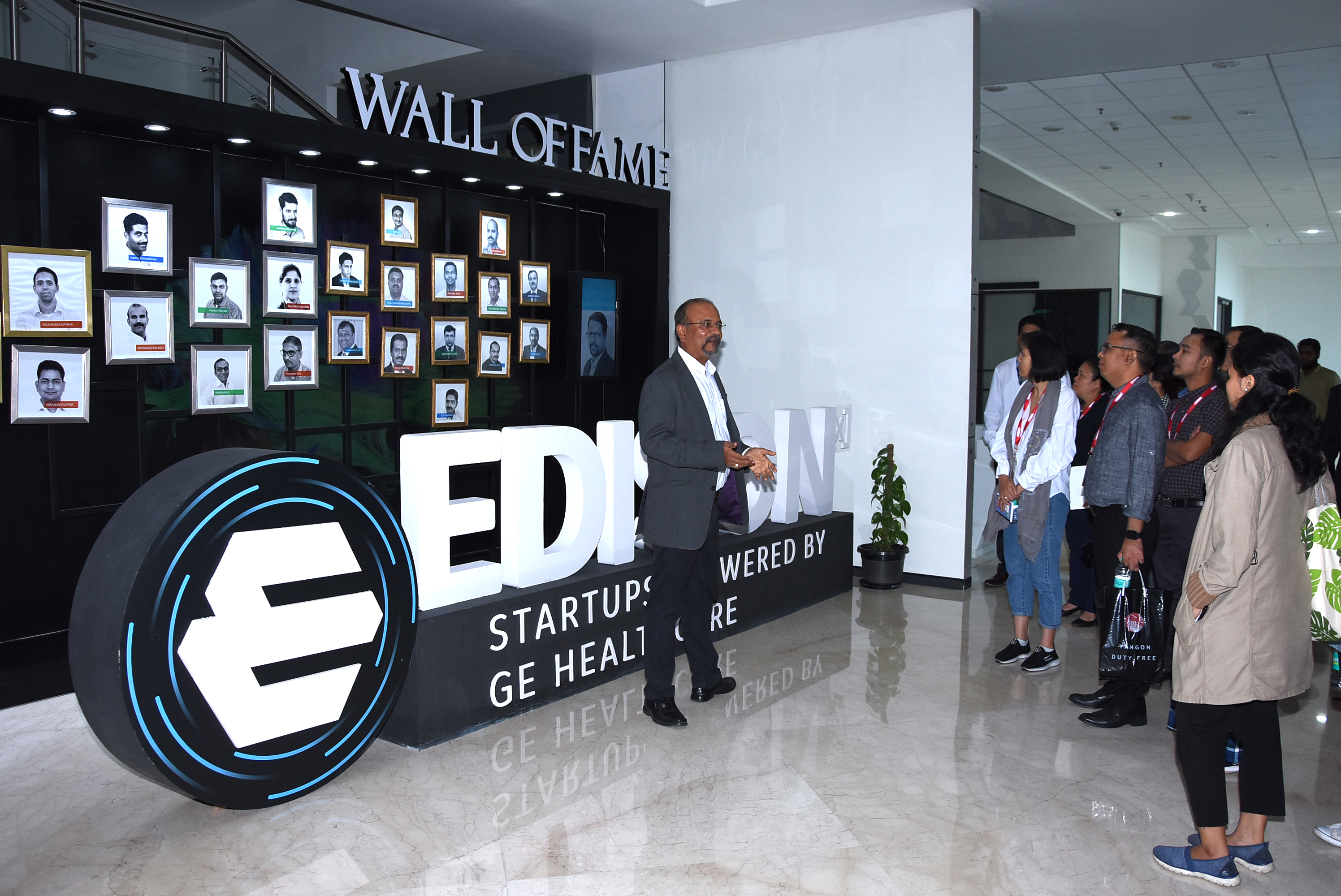 GE representative introduced about the center
During the visit to the center in October 2019, ASEAN journalists witnessed how JFWTC's scientists were working and developing ground-breaking solutions and technologies. As one of the three Vietnamese journalists attending the trip, Dung Do, Deputy Head of the News and Economy Department of The Industry and Trade Newspaper, shared: "When I imagined Bangalore, I thought of an industrial, bustling city, however, when I visited the John F.Welch Technology Center this was not the case at all. In an immaculate and serene environment, I witnessed over 5,000 engineers and scientists working hard to invent and bring innovations into life".
Working for Vietnam News as Deputy Head of Economics Department, journalist To Giang Ta, in contrast commented that JFWTC was exactly what she was expecting, with the center radiating with "highly efficient", powerful and environmentally friendly" technology. She recalled: "For me, the most impressive thing was that from the center they are able to monitor and recommend solutions to improve the operations of factories thousands of miles away in the US and Europe, and even for aircraft which are flying midflight around the world. All such things are supported by sensors on machines, big data and computers in their center".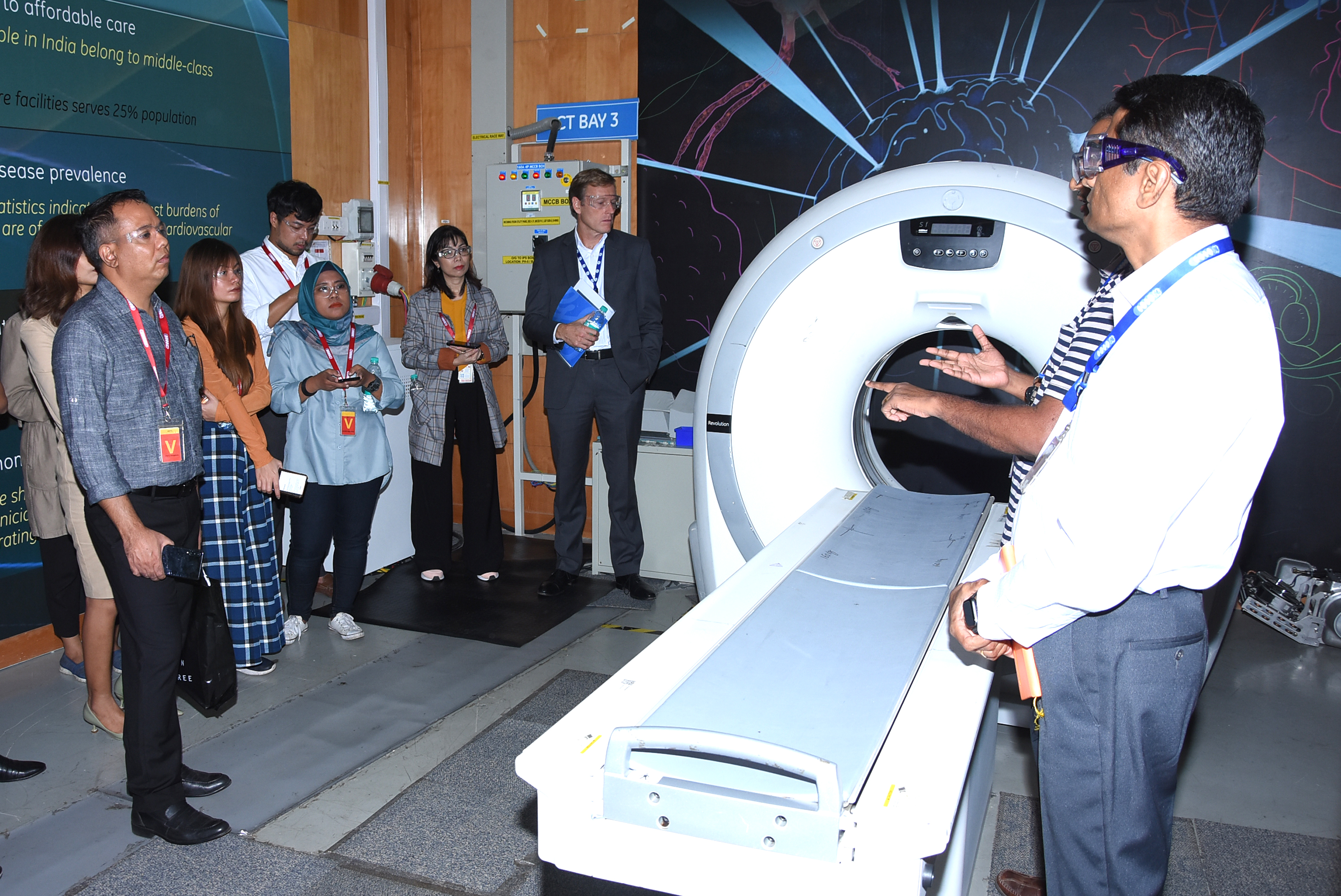 At the laboratory of GE Healthcare
Prior to the trip to JFWTC, Chi Mai, a journalist for Vietnam Investment Review, had the chance to visit other facilities belonging to GE across the world. She couldn't help though but be surprised to see "such a large comprehensive GE corporation fit into the 200-hectare campus in Bangalore". She shared "The well-designed campus is designed for research, however, it boosts numerous other facilities to meet the essential needs of the teams working there, from dining, sports, to entertainment, among others."
The birthplace of thousands of innovations
Speaking on the centers achievements, Chi Mai shared, "All GE's business and operations are modeled and developed from this center and as a result, subsequently, it has become a gathering place of remarkable individuals from the scientific world. Every day, they are working hard to push the limits, turning the impossible into possible which all creates a GE facility that I deeply admire."
At the laboratory of GE Power
In the same vein, Giang Ta remarked: "Being an ideal working environment where dynamic scientists work in the most advanced laboratories, it is easy to understand why they are able to engineer so many efficient and environmentally friendly machines to help the world".
In fact, the center has contributed more than 3,500 patents to GE with innovations focusing on a range of industries from aviation, energy to the health sector. Many of which are closely linked to the ASEAN markets, helping to solve industrial challenges as well as contribute to the social-economic development of the region.
With more than 100 years of experience in ASEAN countries and now two decades of researching and developing technology at JFWTC, GE scientists have successfully developed numerus solutions for the ASEAN region. Examples include the 9HA gas turbines installed in Indonesia, Malaysia and Thailand; GEnX engines in the aircraft of Vietnam Airlines and others; as well as advanced medical devices, from CT scanners, Lullaby Warmers, and Lullaby LED PET devices used to treat jaundice, all seen throughout ASEAN. Being highly efficient, reliable and affordable, such modern technological advancements are huge contributors in helping to meet the increasing demand for electricity, aviation and medical services .
"In a constantly changing world with more and more pressure, inventions and innovations created by JFWTC have significantly contributed to shaping a better, more comfortable and safer world. Applicable solutions take considerable time, funds and effort to be created from laboratory ideas. Yet, at this center so many solutions have come to life, and the efforts of those involved are truly inspiring!" shared Dinh Dung.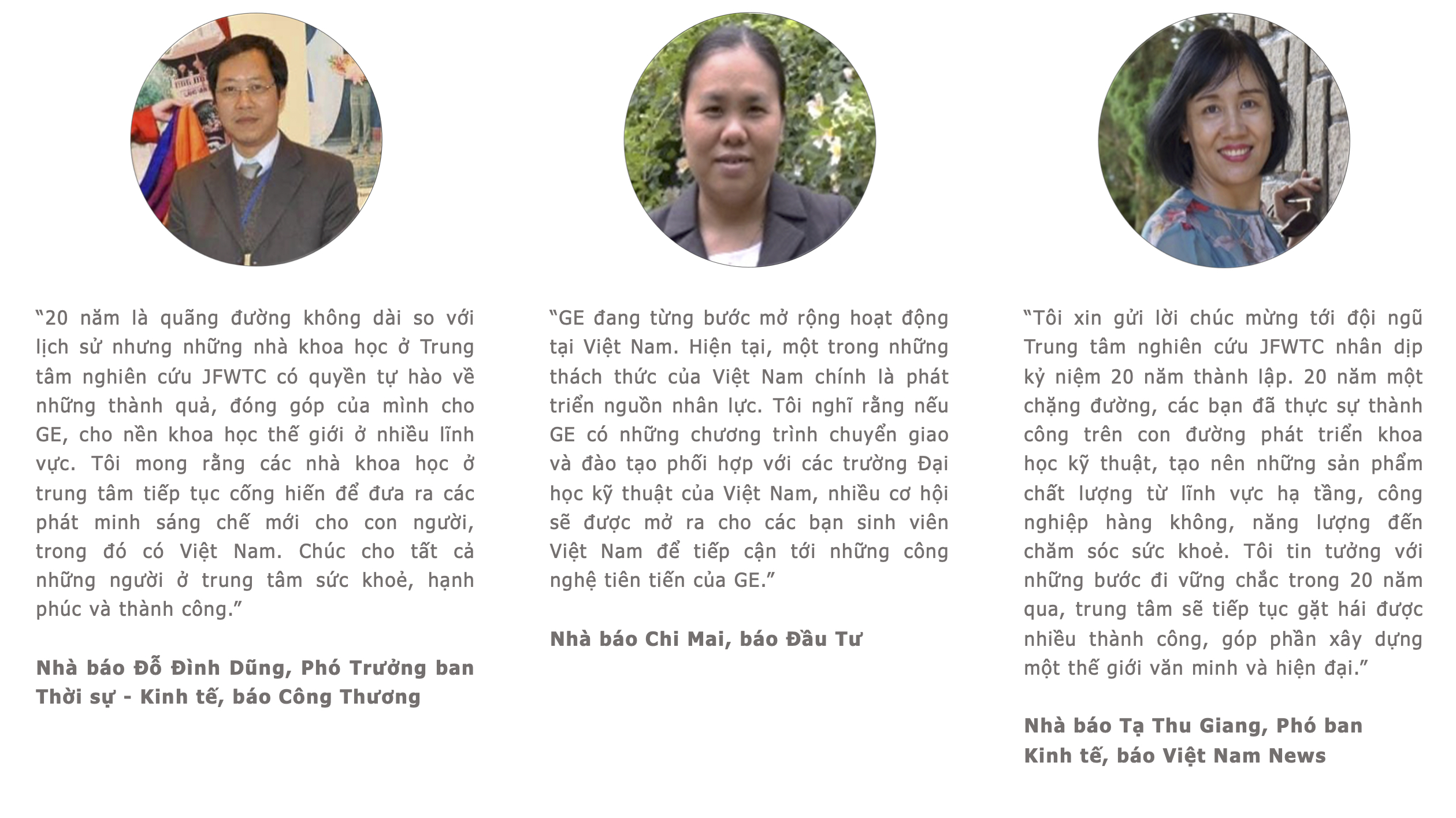 Categories