You'll find the Ngaanyatjarra Lands nestled up by Western Australia's border, where travelling a few more kilometres east will carry you into the Northern Territory or South Australia. About a dozen remote Aboriginal communities are scattered here, across the Great Victoria and Gibson deserts. There are only a few sealed roads, plenty of deadly snakes, alcohol is prohibited and English is not the first language for most of the 2,300 people living here. This is beyond the Outback and then some.
The Ngaanyatjarra Health Service (NHS) began bringing healthcare to the people of these lands in 1985. Today GPs and RANs (remote area nurses) administer primary care in 11 clinics, and specialist teams regularly fly in to deal with a range of complex health issues for which care is usually only available in cities and towns. These specialties cover renal disease, sexual health, paediatrics, psychiatry, ophthalmology, ear and eye surgery, obstetrics and gynaecology, endocrinology and cardiology. Throughout the year, teams of complementary specialists and allied health professionals come to the clinics, funded through the Federal government's Medical Outreach Indigenous Chronic Disease Program and Rural Health Outreach Fund. Their visits may coincide with floods, funerals and power outages, all managed with a cheerful combination of precision and flexibility by NHS coordinator Bev Tysoe, who travels with the teams.

"Rather than seeing one specialist, patients see a team of professionals who specialise in particular fields," says Tysoe. "For example, the renal team is comprised of a renal physician, sonographer, podiatrist, diabetes educator, dietitian and also a chronic-disease coordinator. So as well as the medical consultation, patients receive foot care, medication checks,  education in relation to their health condition and so on."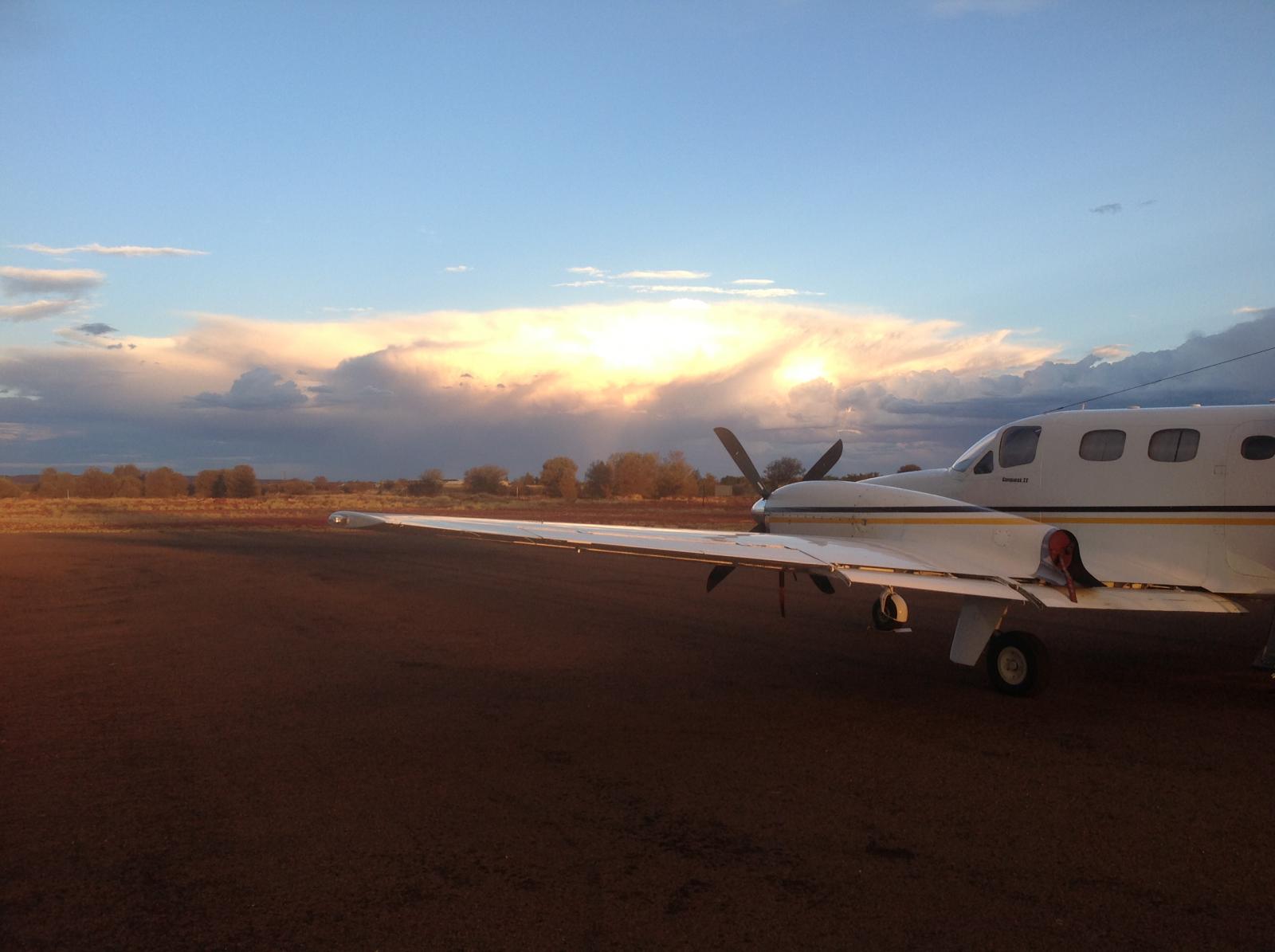 GE LOGIQ e ultrasound machine has been a vital addition to the service. "It's incredibly traumatic for patients to leave the lands," says Tysoe. "English isn't their first language and very few of them, if any, would have support in Perth or Kalgoorlie." So a referral from a physician to have an ultrasound in the city would more likely than not end in no scan being done by the time the next specialist visit came around. Now, says Tysoe, "we have the ultrasound with us, so it's, 'Oh, you need to have an ultrasound; go next door and have the ultrasound.' There's no stress for the patient and the renal physician will have a better understanding of the patient's health on the spot."

The LOGIQ e, which is about the size of a laptop computer, has been lent to the NHS for the past four years, twice a year, by Troy Laffrey, GE Healthcare's ultrasound account manager in Western Australia. "They were looking at buying one, but they couldn't afford it, so we agreed to lend them our demo machine for a week at a time, twice a year," says Laffrey. "Without GE lending us the unit, we couldn't do this, it's as simple as that," says Daniel Long, the sonographer who is part of the renal-specialist-team visits. He estimates that he does close to 60 scans during a five-day trip around the Ngaanyatjarra Lands clinics. Most of the scans are renal, abdominal and venous mapping, but Long will do other scans, such as obstetrics when required, after scans of priority patients have been completed.

Long, whose day job is at Perth's Fiona Stanley Hospital, loves going out to the lands. "You really just don't realise how remote some people are. That was what struck me on my first visit: the remoteness is amazing," says Long. "Everyone on the team we travel with is fantastic and all the colleagues out there are great, too," he says. "The people there are really friendly, so relaxed ... they come in for a chat and you can have a joke with them." Liaising closely with doctors gives him a professional buzz, too. "In a hospital, you sometimes get limited clinical information on a form to do your scan." On the specialist team visits, he can ask doctors to look at a scan directly and discuss it with them. Such close consultation helps him to direct his scans much more precisely. "The one-on-one interaction between me and the referring doctor is actually better than in a hospital!"

We have two buses to bring in patients—some might do a 500km round trip on the day.

Each visit is an organisational puzzle for coordinator Bev Tysoe to solve. Each financial year, eight different teams visit the lands, travelling out from Perth aboard a Cessna Conquest plane between two and four times a year. Tysoe works out the itinerary "based on which community has the highest need for that particular team … program coordinators within the health service organise the recall program for patients to see particular doctors and health teams". Next, "the plane needs to be chartered, and there are only two roadhouses that we can stay in across the whole lands, so they need to be booked in advance, and meals organised. We have two buses to bring in patients—some might do a 500km round trip on the day. And the clinics need to be prepared for whichever specialists are coming in."

The specialist team spends the week flying around the clinics, returning each night to a roadhouse base at Warakurna or Warburton. Sometimes the weather doesn't play nicely with Tysoe's itinerary. "On one visit, we were flying from Kiwirrkurra back to Warakurna, which is about a 45-minute flight," says Tysoe. "When we arrived at Warakurna—where we were staying—the airstrip was flooded and we couldn't land. So we had to fly on to Warburton, where there's a bitumen airstrip." They reached their rooms at 11pm after a three-hour drive in the wet. Another time, the water supply failed in one community and it was a public holiday, which meant the community general store wasn't open to sell water to the thirsty visitors. And power outages simply come with the territory.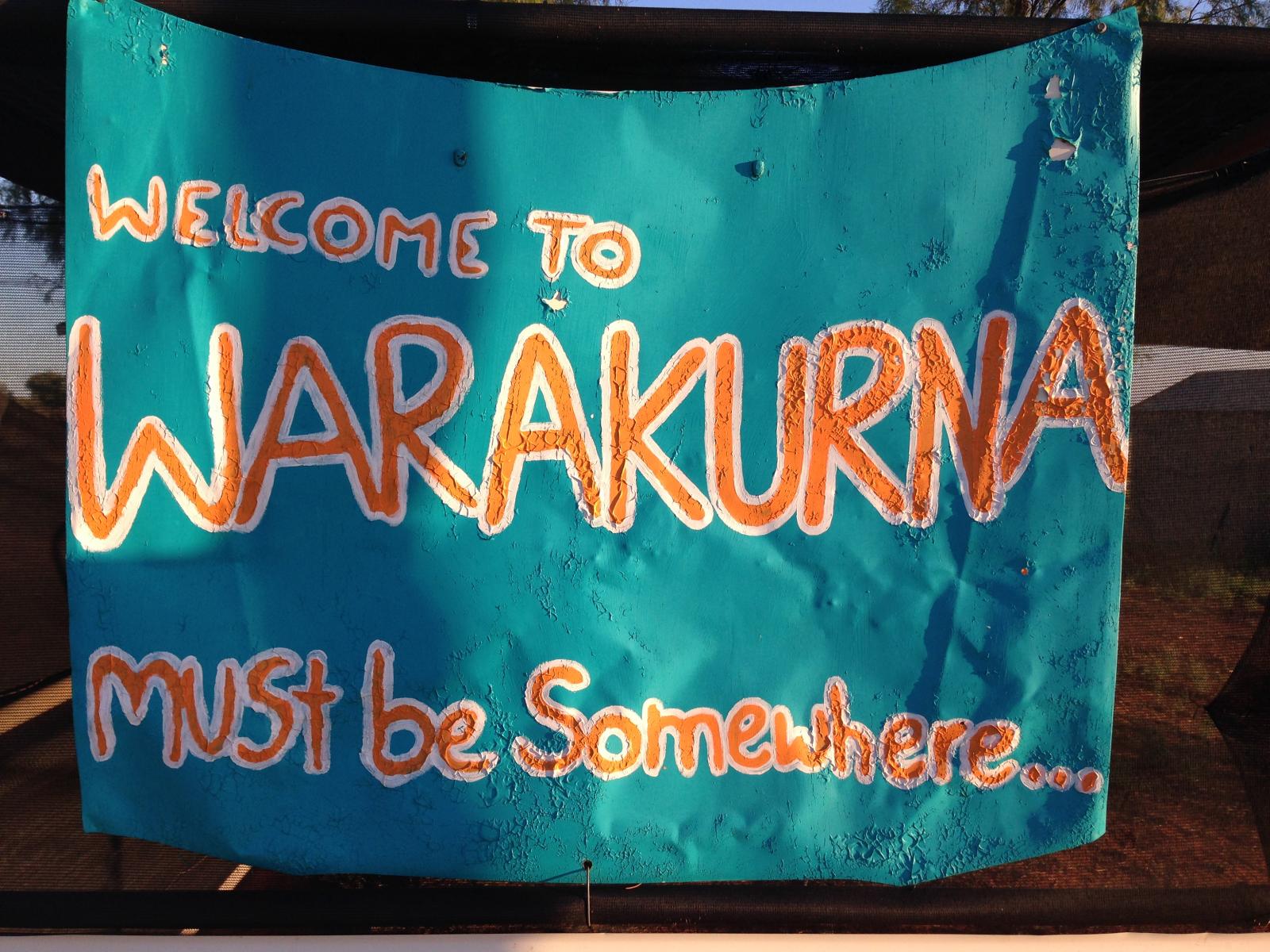 tags