Taiwan; November 24 — GE (NYSE: GE) today announced the winners of the GE Innovation Challenge, for which six teams from Taiwan (three student groups and three elite groups) were selected from among 116 submissions to receive cash prizes valued at over NT$1 million in total. In collaboration with the Taoyuan City Government (TCG) and Taiwan Power Company (TPC), the challenge, a first in Asia, was organized to crowdsource for ideas to increase electricity supply and decarbonize the power sector, and reduce energy demand and consumption, in line with the government's goals to strengthen energy reliability and sustainability towards a low carbon future in Taiwan.
To build a sustainable, resilient and inclusive Taoyuan City, the city government is focused on expanding its renewable energy sources throughout all sectors and transforming into a circular economy. In Taiwan, the national government has set a goal to phase out all nuclear power sources within its energy mix by 2025 and increase the use of natural gas to 50%, while reducing the use of coal, and increasing renewable resources.  This creates opportunities for fast, flexible, more efficient gas technologies that will help balance the country's electricity grid and meet future demand. Mayor of Taoyuan City, Cheng Wen-Tsan, said: "Taiwan's energy transformation policy is based on the principles of coal reduction, gas increase, green development, and non-nuclear clean energy development. The government has actively invested in energy transformation in recent years, implementing local energy governance and promoting renewable energy development, with the highest amount of renewable energy installations in northern counties and cities, including 409.574MW of solar power installations, which has grown 78 times more than before the upgrade. On the path to energy transformation, citizen participation is one of the keys to success, whether it is to increase or save electricity. The city government, GE Gas Power and TPC have collaborated to hold the Innovation Challenge, which will enable Taoyuan to involve more citizens in local energy governance in the future."
Says TPC President, Chung Bin-Li, "Thanks to the support of Taoyuan City Government and GE Gas Power, and everyone who cares about environmental sustainability. Together, we work for a better future."
GE Gas Power Asia President and CEO, Ramesh Singaram, said: "Through the GE Innovation Challenge, we have seen ideas that can help Taiwan achieve its decarbonization goals. I am impressed by the quality of Taiwan's talent and innovation, as well as commitment to contributing to the country's growth. We are thankful to the Taoyuan City Government and Taiwan Power Company for supporting the challenge, which we hope enhances general awareness of Taiwan's energy issues. This is key to addressing climate change and enabling a path to a lower-carbon emitting world in the future."
10 finalists for each of the student and elite categories advanced to the final round, to present their ideas to a panel of judges from GE, TPC, TCG and Chung Yuan Christian University and Chien Hsin University of Science and Technology. For the elite category, DOMI was selected as winner for its proposal "Lighting unlimited hope", which is an innovative model that links banks electronically with families in need and replaces their lighting and saves electricity. The second prize went to Ecofirst Co., Ltd., for its ground-breaking idea of an air-conditioning system with an AI-controlled water chiller that can cut energy usage by 45%. Sustainable Systems won the third prize for its idea of a public carbon collection initiative that uses an internet-based carbon-reduction business model.
For the student category, Hot Rongrong (熱榕榕) won first prize for their idea for a Combined Heat and Power Cogeneration System and Hot Water Supply Module which applies innovation to traditional technology with proof-of-concept. Intersecting Water (相交水) and Peach's (桃) micro-water system was selected for the second prize and seeks to solve energy and water pollution by leveraging  sewer and hydro generator systems at water recycling centers. The third prize was awarded to a proposal for a Wind Digester designed by students from the National Taiwan University of Science and Technology, which transfers and reduces wind pressure on high-rise exterior structures, and solves structural issues while generating electricity.
The GE open innovation challenge garnered interest from industry experts, academia, as well as the youth to cultivate innovative ideas and recognize talent in Taiwan. Comprising of two categories, the elite and student groups, winners of each category will be granted cash prizes to further develop their ideas: first place winner will receive NT$250,000, second place will receive NT$150,000, and third place will receive NT$100,000. In addition, a special prize of NT$10,000 each will be awarded to 10 students. Any prize monies paid out may be subject to deductions for tax as required by local laws.
GE has been playing an important role in supporting the development of Taiwan since 1961. Today, GE's footprint in Taiwan includes ten offices across eight locations, including more than 450 employees in Taipei, in the Healthcare, Aviation and Power businesses. With GE's global experience across diverse industries, GE is well-positioned to support Taiwan's 5+2 Industrial Innovation Plan, which focuses on seven industries and projects that will promote innovation, create high-income job opportunities, and support balanced development in high-value business sectors.
About GE
GE (NYSE: GE) drives the world forward by tackling its biggest challenges. By combining world-class engineering with software and analytics, GE helps the world work more efficiently, reliably, and safely. For more than 125 years, GE has invented the future of industry, and today it leads new paradigms in additive manufacturing, materials science, and data analytics. GE people are global, diverse and dedicated, operating with the highest integrity and passion to fulfill GE's mission and deliver for our customers. www.ge.com
About GE Gas Power
GE Gas Power is a world leader in natural gas power technology, services, and solutions. Through relentless innovation and continuous partnership with our customers, we are providing more advanced, cleaner and efficient power that people depend on today and building the energy technologies of the future. With the world's largest installed base of gas turbines and more than 200 million operating hours across GE's installed fleet, we offer advanced technology and a level of experience that's unmatched in the industry to build, operate, and maintain leading gas power plants. For more information, please visit www.ge.com/power/gas and follow GE's gas power businesses on Twitter and LinkedIn.
For more information, visit the company's website at www.ge.com/power/gas. Follow GE Power on Twitter @GE_Power and on LinkedIn at GE Power.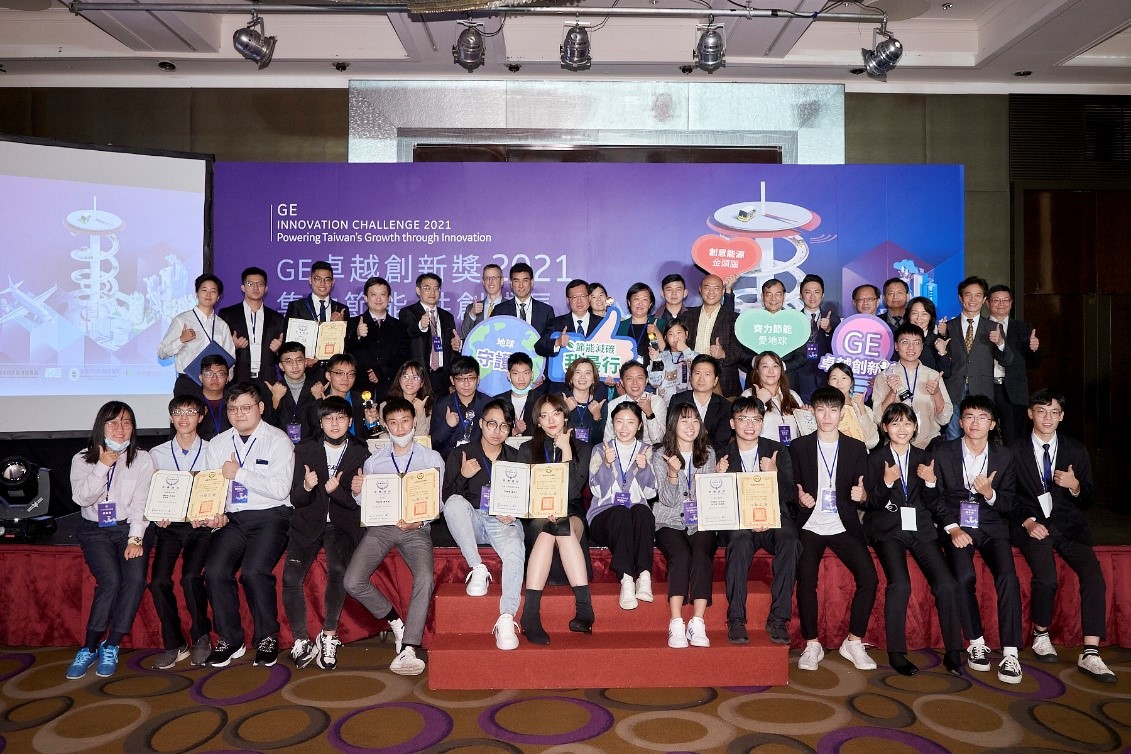 For media inquiries, please contact:
Zatalini Zulkiply
Regional Communications Leader, Gas Power
GE
+60172245752
[email protected]
---
business unit
tags