ENERGY TRANSITION & DECARBONIZATION
Advancing the future of energy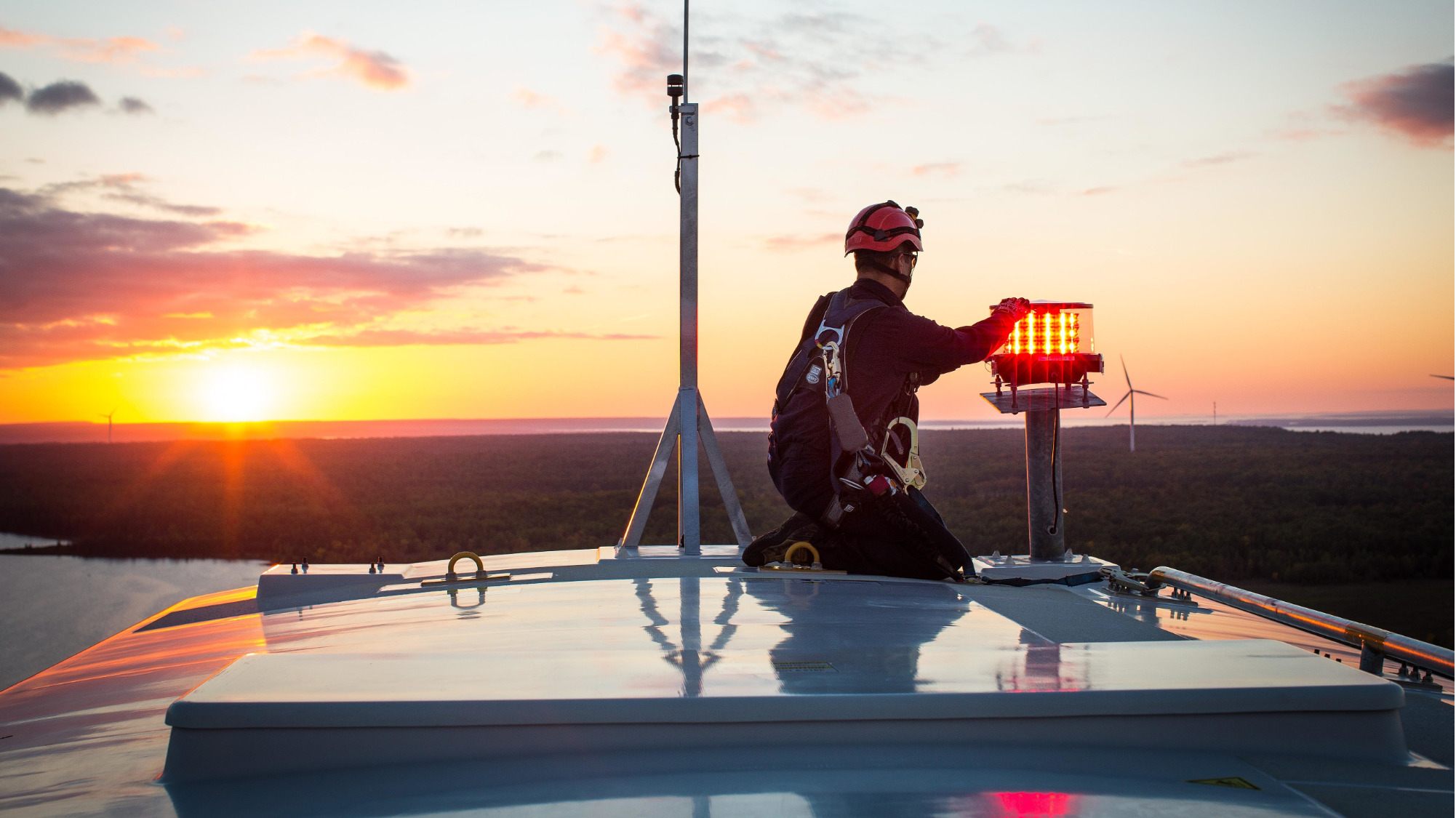 "Climate change cannot be solved without substantial advancements in technology. As a company whose people have led innovation for more than 120 years, we are uniquely positioned and are deploying GE's global reach, expertise and depth of engineering capabilities to address this urgent challenge."
GE Energy Transition Commitments
carbon neutrality
We are strengthening our commitment to sustainability and setting a goal to become carbon neutral in our facilities and operations by 2030. We are targeting the majority of our progress through absolute reductions of direct emissions and energy use achieved through operational investments, smart power sourcing and elimination of waste.
Scope 3
This year, GE announced a new ambition to be a net zero company by 2050, encompassing not just GE's operations, but also the Scope 3 emissions from the use of sold products. We look forward to partnering closely with our customers to help them succeed in meeting their own ambitions.
International collaboration
GE supports the science and goals expressed in the Paris Agreement to reduce global carbon emissions. We joined top companies in calling for an ambitious U.S. climate policy and supported the first-ever global standards regulating aircraft greenhouse gas emissions.
new build coal
Last year, GE announced its planned exit of the new build coal power market. Following this announcement, we are continuing to focus and invest in our core renewable energy and power generation businesses, working to make electricity more sustainable, affordable, reliable and accessible and helping customers to reduce their emissions.
Hear from GE's energy leaders