When Larry Culp joined GE as chairman and CEO in the fall of 2018, he brought along years of management expertise — and a specific prescription for turning the company around. Culp announced that GE would look to lean, the system of continuous improvement pioneered in Japan in the latter half of the 20th century, which has shown tremendous results in American business.
Since then, lean — which emphasizes waste reduction, strategic thinking and long-term vision — has turned around the performance of GE factories from Mississippi to New York and beyond. It's given leaders within the company tools and a language for plotting a successful course for their operations, which involves first identifying root causes of problems and then carefully mapping solutions. And as the coronavirus spread around the globe, threatening supply chains and the world's economy, lean had a crucial role to play. Faced with a pandemic of extraordinary scope and gravity, leaders across GE applied the lessons of lean to respond in extraordinary ways.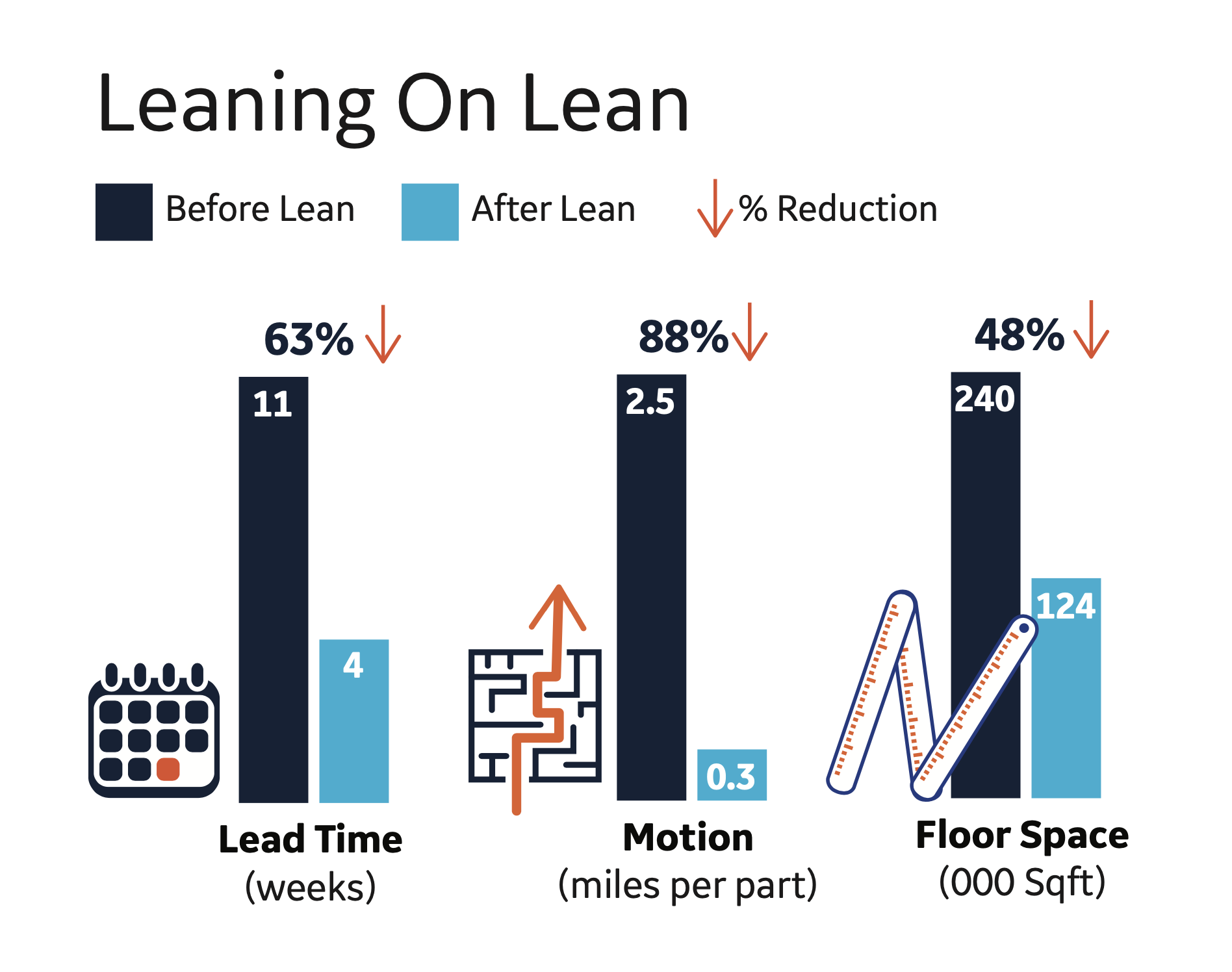 Building on Michael Faraday's discovery in the 19th century, early electrical generators consisted of an electromagnet spinning inside a steel tube, inlaid with copper wire, called a stator. The same principle still governs today's generators, though Faraday would scarcely recognize them: The ones made by GE Gas Power in Schenectady, New York, for instance, weigh many tons and generate electricity for customers the world over. As generators have gotten more complex, of course, so has their manufacture — and not long ago in Schenectady, bottlenecks began to slow down plant production. Delays weren't uncommon; neither were defects. It was clear something needed to change.
Plant operators turned to lean. In Schenectady, one of the first steps was mapping the plant to identify root causes of the slowdown. It quickly became apparent that one part of the plant's manufacturing was responsible for more than its share. The shop was making 300-pound stator bars that fold together like a 3D puzzle to form the inside wall of the stator. To get further clarity, the team created a 1:20 model of the plant to track the movement of a single stator bar through production. By focusing on eliminating unnecessary waste and retraining operators to understand holistically the whole manufacturing process, the plant's managers were able to make huge gains: They've now halved lead time while also reducing inventory and freeing factory space.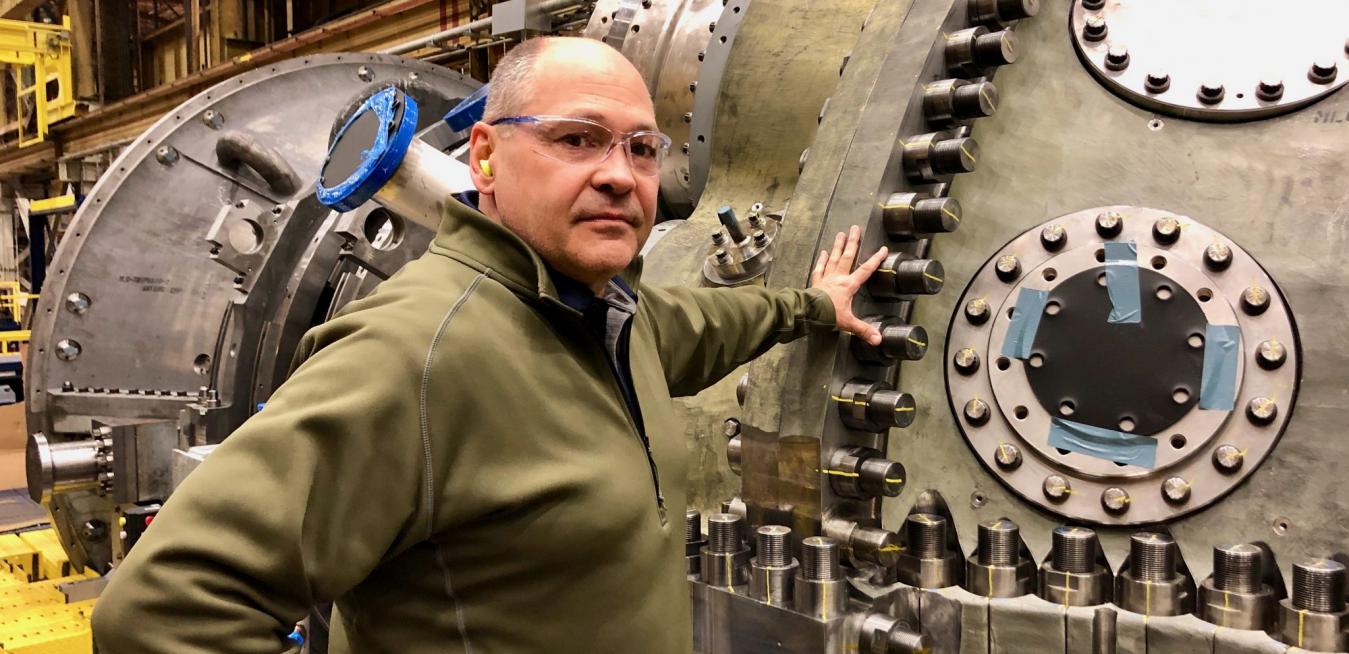 GE moved into Greenville, South Carolina, in 1969 to manufacture huge turbines that burn natural gas to generate electricity — and achieved conspicuous success over the next half-century. A few years ago, the plant had grown to 1.5 million square feet, and the HA class of turbines it produced was setting efficiency world records. But when demand for turbines temporarily dried up, Greenville was left holding parts it couldn't use worth millions of dollars. The inventory problem was compounded by another one: The turbines themselves took too long to make. "It hurt us a lot," said Jon Boucher, an executive at GE Gas Power. But he had an idea of how to get things back on track.
In Greenville, the implementation of lean started with a bucket: That's the name for a turbine blade that Boucher describes as "the heart of the turbine." To get a comprehensive look at how the factory worked, Boucher and colleagues created a scale model on several folding tables. Then, using yarn, they traced the bucket's journey from start to finish. They found that it traveled 3 miles on an 85-day voyage through the plant that resembled a bowl of spaghetti. The next step? Untangle that spaghetti. Now the bucket travels just 165 feet — in way less time. The improvements have allowed the team to cut overall production for the HA turbine from a year and a half in 2017 to less than 40 weeks. Inventory levels are down by half, saving the business hundreds of millions of dollars.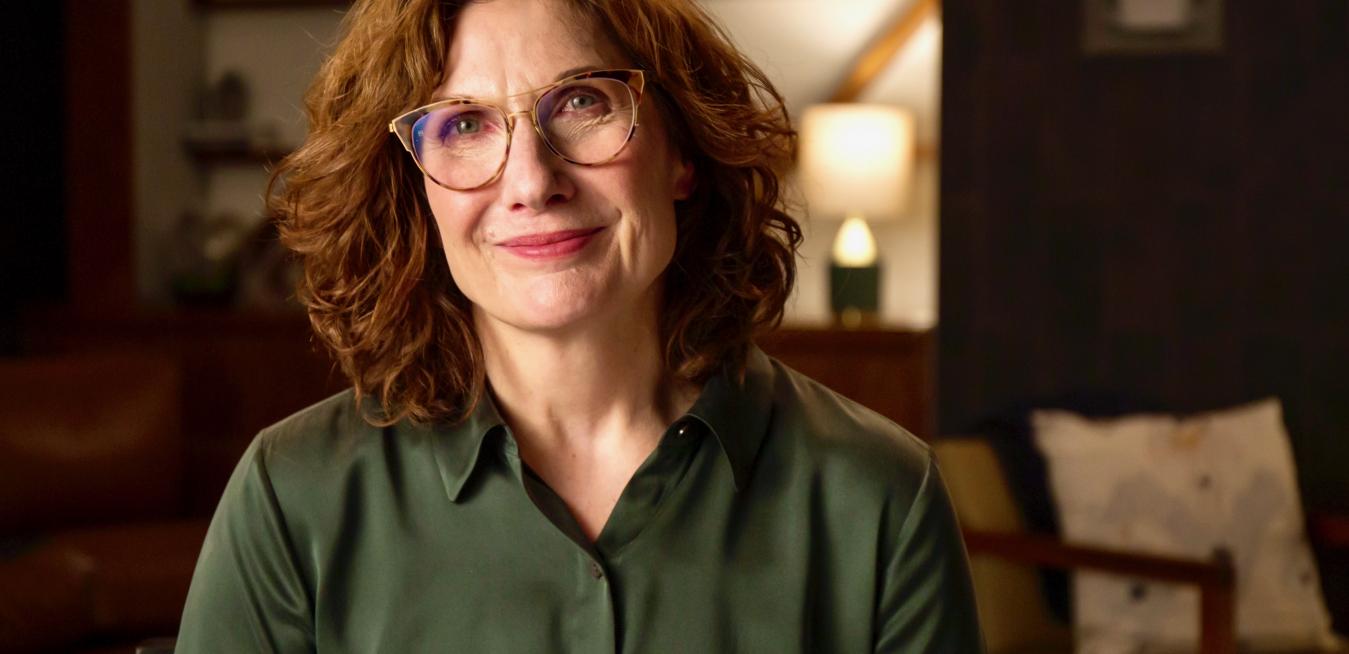 In March, employees from GE's grid operations — who work with utilities and other customers to bring electricity to consumers around the globe — were set to gather in Florida for a lean working session. While GE has applied lean in its factories to untangle supply chains and fix production lines, it can be equally powerful within the office for project management, software development and other commercial challenges. "Lean is our strategy, lean is how we are going to run our business, it's key to our growth," said Betsy Bingham, senior vice president for lean and operations at GE Digital. But a problem presented itself even before participants could gather in Florida: The COVID-19 pandemic and lockdowns prevented them from getting there. Could lean work as well online?
That was a dilemma, given the problem-solving power of people working in the same room together. Virtual gatherings, said GE Digital's Paul Sloup, had to find a way to "tap into people's creativity and their problem-solving skills, but also to draw out of people their ideas and their thoughts." Sloup and colleagues settled on a whiteboard software that made virtual collaboration easy, and soon found that, despite the challenges, the online method yielded surprising benefits: instant digital storage of ideas and insights, for instance, and the ability to share them with more people. "I would never have been able to scale a physical event that easily in that way," Sloup said. When in-person meetings return, they won't be the same — thanks to the virtual tools discovered by Sloup and his colleagues, they'll be better.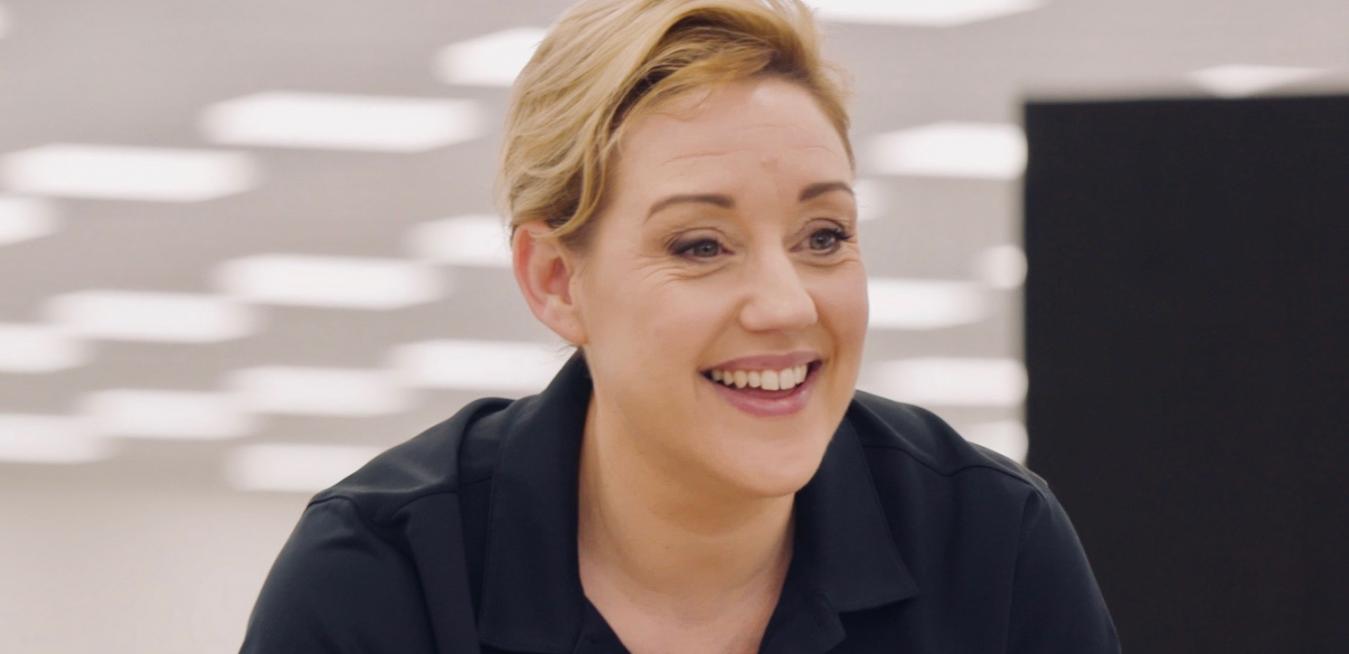 Angie Norman is comfortable with uncertainty. As one of GE's experts in lean management, it's her specialty to crack complex problems in an urgent need of a solution. So in March, when GE Healthcare needed to set up and attach accessories to thousands of medical monitors in record time to serve patients during the pandemic, she was exactly the right person for the job. These monitors track heart rate and other vital signs, and doctors and nurses need them to treat ailing patients. It was a complex task in a small window of time.
Applying her lean expertise, Norman got to work. She secured space to assemble the monitors in GE Aviation's Cheltenham plant in England, which typically makes aircraft power systems. She spearheaded worker training and drafted a plan with her team, who were soon putting in two shifts a day assembling the monitors. The first batch was ready to ship in early May, just six weeks after the project had begun. It was all about having a plan to execute, Norman said — and the teamwork to execute it: "It shows how powerful a common goal can be."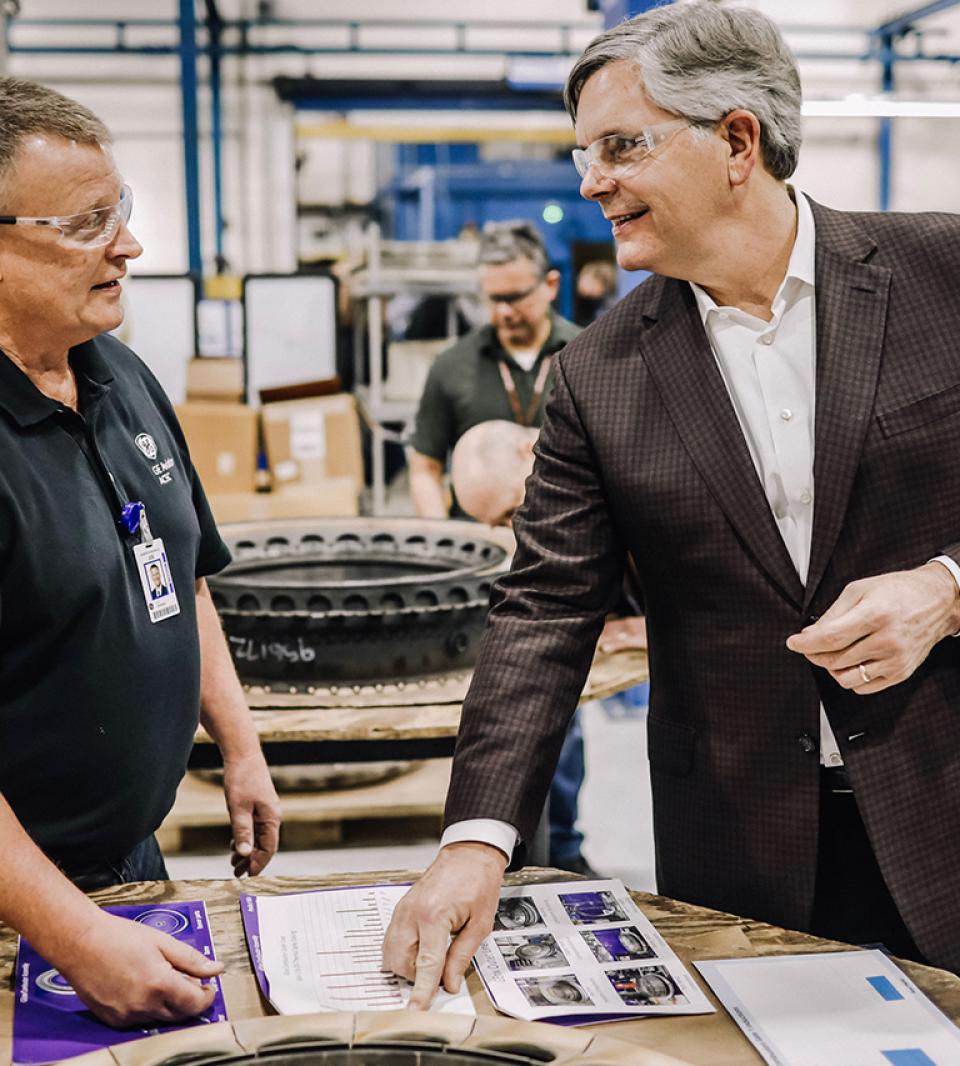 When he became chairman and CEO of GE, H. Lawrence Culp Jr. designated lean as the new strategy for the company's transformation. Though lean comes with its own special glossary of terms and practices, it boils down to the crucial concept of continuous improvement — an idea that's as applicable in an accounting office as it is on the shop floor. At GE nowadays, lean has become common in both of those places, and many more. Earlier this fall, Culp gathered virtually with colleagues and members of the media to provide an update on how lean has transformed GE so far. "I know of no other way to run a business than through lean principles," he said.
During his presentation, Culp introduced two GE experts on lean to explain how it has been adopted across the company. Angie Norman talked about how she used lean to help eliminate waste at a GE Aviation production facility in the U.K. Betsy Bingham walked attendees through problem-solving and the concept of "gemba" — closely analyzing a process to understand where it might be breaking down. "In the spirit of continuous improvement, what I've learned over time and what I've seen at GE, progress allows you to see the next field of opportunity," Culp said. "When we get on the other side of COVID, when we're in a more normal operating environment, there's no doubt in my mind that GE will be a stronger, better performer for our customers and for our investors."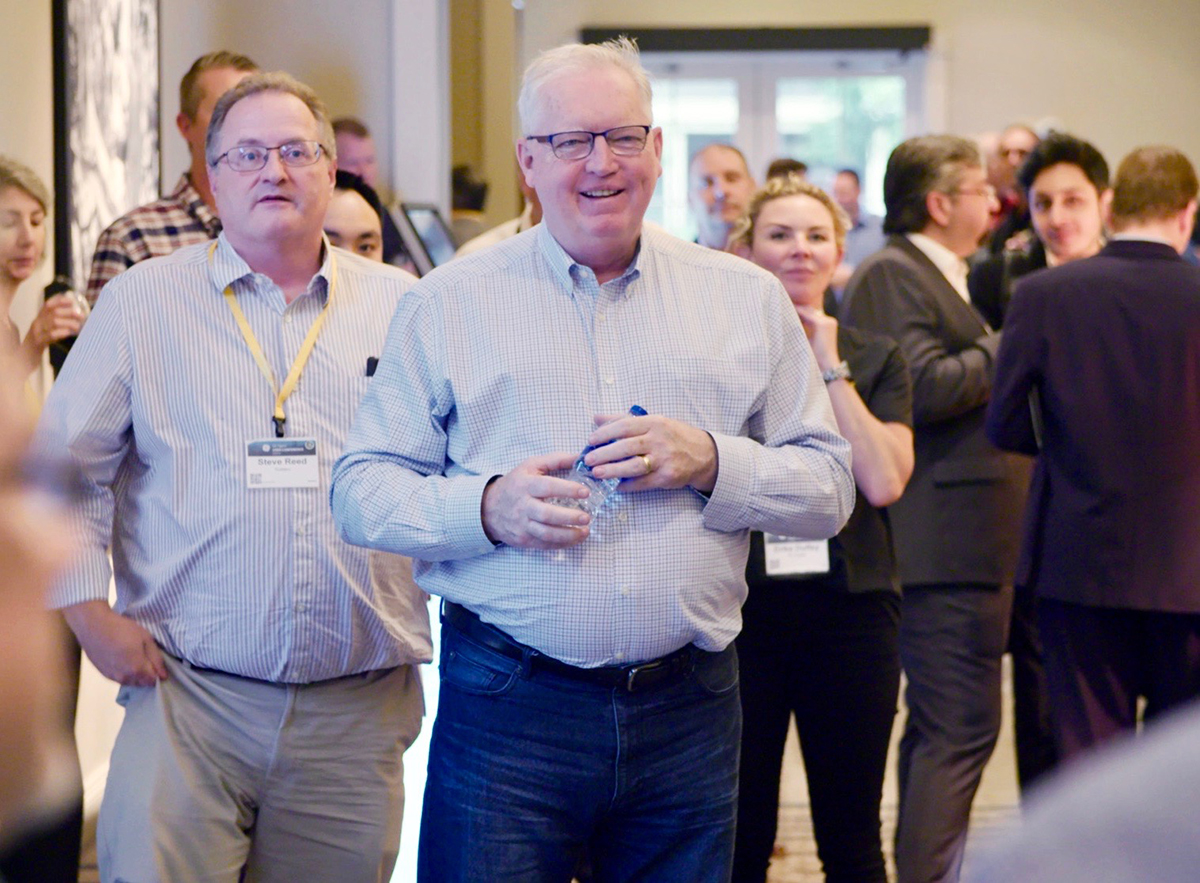 "You can read a book on lean, but the way you really learn it is through repetition, much like golf or music," said Pat Byrne — who would know. Not just the CEO of GE Digital, Byrne is also GE's senior vice president, bringing decades of lean experience to his work. Lean is about continuous transformation, remember, and Byrne has spent those decades bearing witness to that continuity. In a previous job, Byrne said, "I got to visit large companies that were already very good at lean, yet they were still humbly getting better every month, every year of that journey." Earlier this year, GE Reports caught up with Byrne to get an inside look at how lean is transforming GE.
"Lean will never work without daily management," Byrne said. And it requires a certain closeness among its practitioners — that's why many factory managers at GE have moved their desks to the shop floor. "It is about using lean tools to knock down barriers, coach and ask good questions," he says. "You see, lean is not delegated, it is taught. That's why I say that lean has no grandchildren, it only has children. Lean is taught by lean practitioners, by people who applied it." These lessons can be applied anywhere. "The core tools, like standard work, are the same. I've seen lean used in human resources for improving how recruiting is done. I've seen lean used to improve service delivery. I've seen it used in engineering, product management, cash collection and to close the books faster in finance," Byrne says. "I have yet to really find a place we can't use it."
Categories
tags