Everything that has happened to this point — the hundreds of hours of bombardment with ice, the exposure to dust and debris that simulated 3,000 takeoffs and landings — was just the prelude. In recent weeks, the GE9X, the largest jet engine ever built, has started its certification testing at GE Aviation's bootcamp for jet engines in Peebles, Ohio. When testing is complete, the GE9X will be approved by the FAA to fly on commercial jets.
The GE9X will power Boeing's next-generation 777X passenger jet, but the path to get there is long and winding. The first build of the GE9X, catchily named FETT, or first full engine to test, took up residence at Peebles in March 2016 for a battery of tests at a cost of $1 billion.

The trials included icing tests that lasted for 168 hours and gathered data on more than 50 testing points. FETT spit out many terabytes of data during the tests, which lasted a total of 335 hours. Engineers took the lessons from those tests to build the engine that is being tested now.

"By incorporating all the learnings from the FETT engine, we start the GE9X certification program with a stable configuration and position ourselves to meet the schedule and performance expectations of our customers from Day 1 of service entry," said Ted Ingling, GE9X general manager at GE Aviation.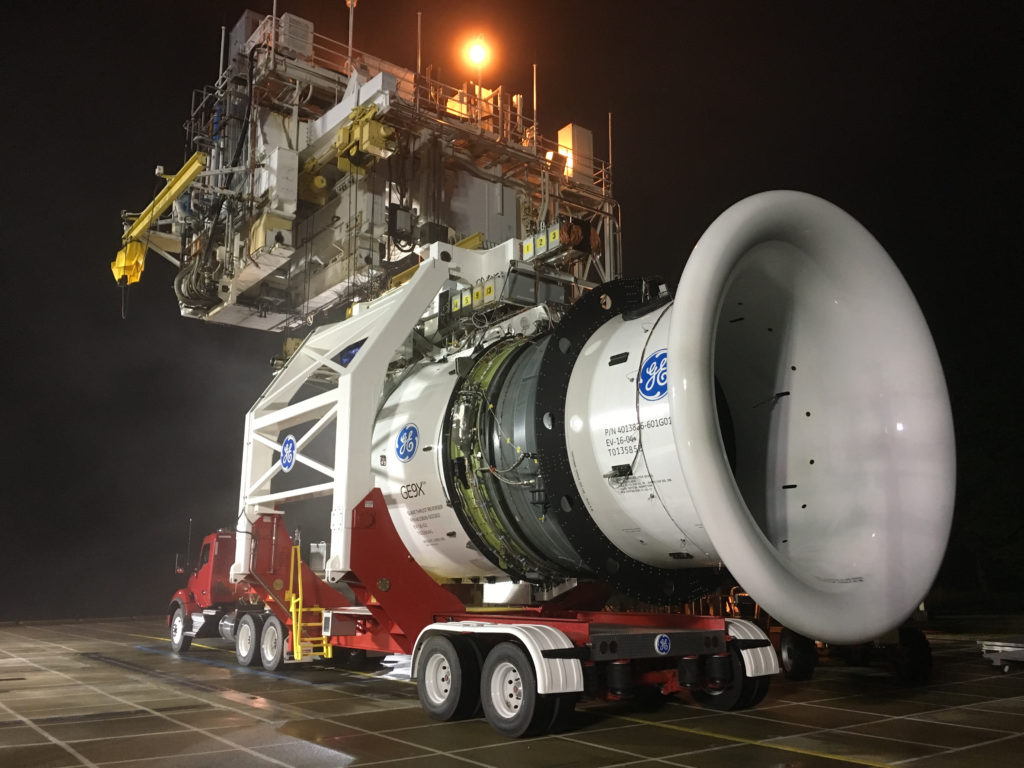 Categories
tags