Randy Znamenak has spent the last few decades in the aviation business, but he should really try his hand at television. In an age when makeover reality shows involving homes and restaurants as well as human bodies are all the rage, Znamenak's job fits the bill perfectly. His company, Nextant Aerospace, takes legacy turboprop planes and jets and turns them into new flying machines. "Through our remanufacturing process, we basically transform planes into the equivalent of a brand-new aircraft for about half the price," says Znamenak, who serves as Nextant's vice president of sales and marketing.
Znamenak arrived at the EAA AirVenture Oshkosh airshow — the ultimate flying festival, taking place this week in Wisconsin — with an example of Nextant's craft: a beautifully remanufactured and remodeled Beechcraft King Air — now called Nextant G90XT, painted gold, white and brown, equipped with the latest avionics and powered by a pair of turboprop engines from GE Aviation. We caught up with Znamenak, who is a licensed pilot and aircraft technician, and asked him about his work. Here's an edited version of our conversation.

GE Reports: What does Nextant do?

Randy Znamenak: We take a rock-solid airframe and transform it with new propulsion, avionics and aerodynamic improvements. We also redesign and refurbish the passenger cabin. We basically do an extreme makeover.

GER: The King Air you brought to Oshkosh uses a pair of GE's H75 turboprop engines. Why did you choose those engines?

RZ: They are significantly more efficient and technologically advanced beyond the Pratt & Whitney engines they replaced. But you know what's even more remarkable? GE pairs them with an electronic propeller and power control system, which makes the airplane very simple, easy and safe to operate.

GER: How are the engine controls different from the traditional system?

RZ: It's like switching from stick shift to automatic transmission. The typical turboprop utilizes three levers to control each engine: one for the throttle, one for the propeller and a condition lever. So you step into the cockpit and you are looking at six levers to control the typical King Air. With GE's electronic control, the G90XT integrates a single power lever for each engine that controls and synergizes the throttle and the propeller.

GER: Does flying the plane feel different?

RZ: Of course! With the typical turboprop, about 75 percent of the power surges on during the last half-inch of throttle throw, which can be hard to handle, especially for a pilot transitioning from a piston aircraft to a turboprop. The single-lever power control response is very linear, like a jet's. Very controllable and safe — similar to stepping on the accelerator of your car. In addition, the system features "auto-start" and "automatic exceedance limiting," which protects the engines in all phases of flight. You can't overtorque them, you can't overtemp them, which will make your insurance agent smile.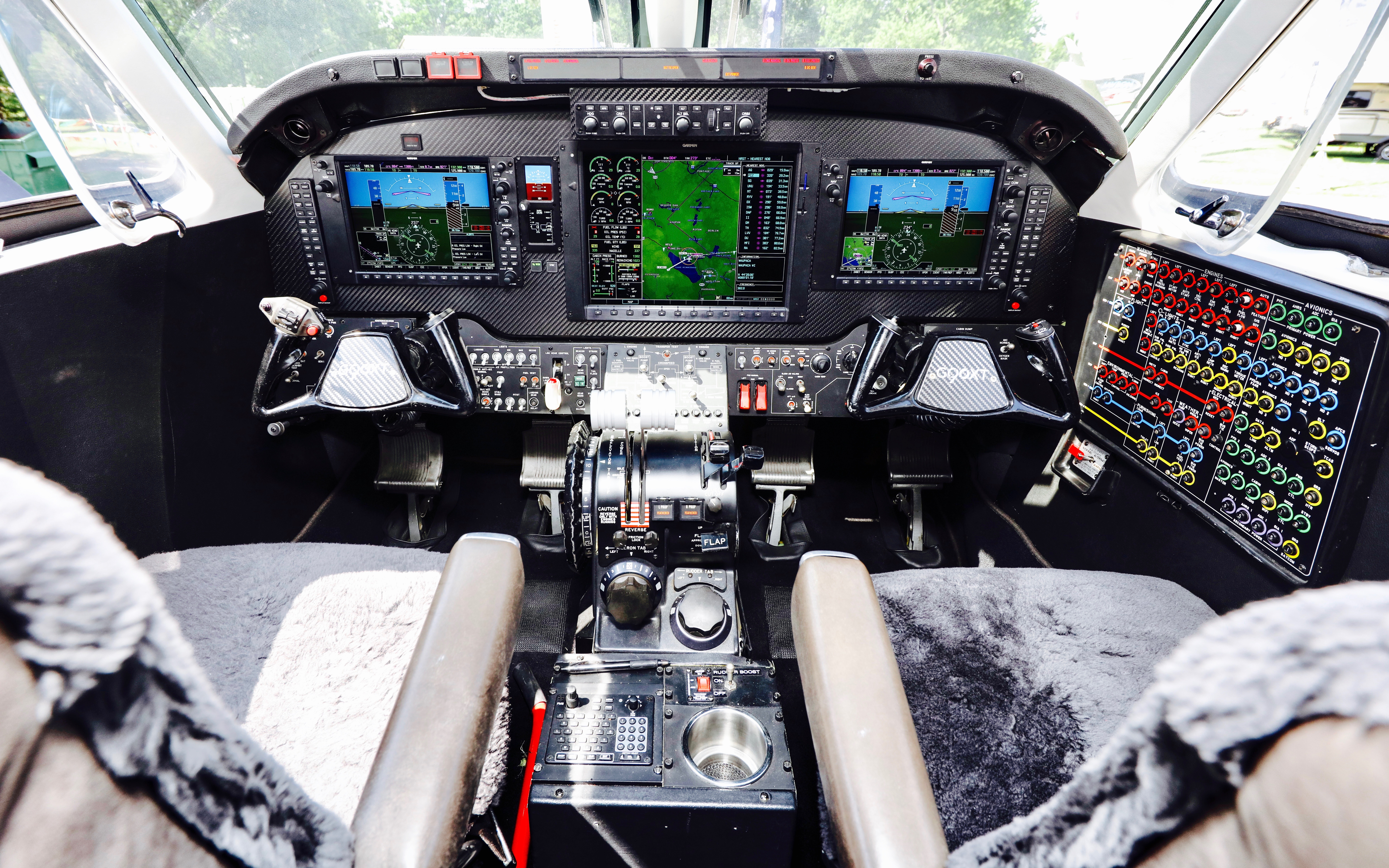 GER: What part did GE Aviation play in the aircraft's development?

RZ: GE has been a great partner. Their team worked very closely with us to certify the engines on the airframe, and the result is outstanding. The G90XT is truly an exceptional aircraft with the single-lever power control — which is revolutionary. It's unique to the industry.

GER: How do you find planes to remodel?

RZ: Some customers may already have their own plane they want to upgrade. In other instances, they want a turnkey product. We'll go out and we'll actually source the aircraft based on their specifications and their budget, and then we'll build it from there. It can be very a la carte.

GER: Who are your customers?

RZ: Our G90XT is ideally suited for those who are transitioning out of a piston single- or twin-engine airplane like the Beechcraft Baron, Bonanza or Cirrus. Say they bought an airplane for personal and business transportation, but now their business or family is growing and they need more speed, range and space in the back. A business aircraft at the end of the day is a time machine: With the G90XT, your speed is going to jump up to nearly 300 knots, and you're going to be able climb direct to altitude. You're going to be able to get more done in less time.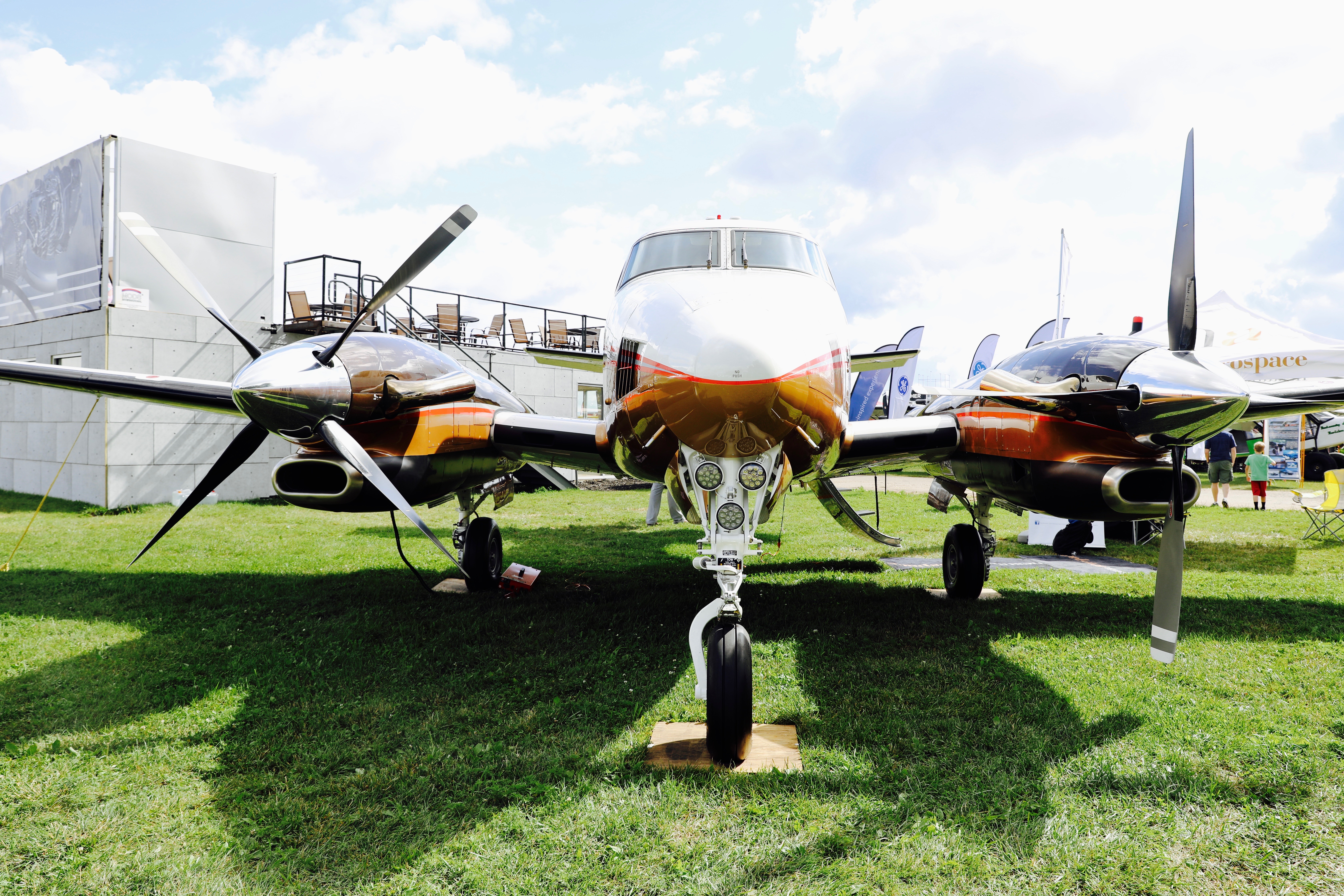 tags