The small island sits off the coast of Rhode Island between the northeastern tip of New York's Long Island and Martha's Vineyard, Massachusetts. There, like the archetypal New Englander, it cuts a hardy and stout profile, with chin out, to face the battering North Atlantic Ocean, the bruising wind and the weather it brings.
But a new era has dawned, and the relationship between the wind and Block Island will never be the same. In the wee hours of May 1, the diesel generators operated by the Block Island Power Company, the island's electricity provider, fell silent. Workers shut down the units at 5:30 a.m. and switched some 2,000 customers over to a new source.

When lights came back on moments later, they were powered by electrons streaming from Deepwater Wind's Block Island Wind Farm. The switch made Block Island the United States' first community to receive electricity from an offshore wind project. It should allow the power operator to save  almost a million gallons of diesel fuel every year.

The wind farm consists of five GE Haliade 150-6MW offshore turbines with enough capacity to generate 30 megawatts of renewable electricity from the breezes whipping over the sea's surface here. It sits in the ocean 3 miles south of Block Island, which now receives its power via undersea cables connecting the wind farm to the island and the Sea2Shore cable linking the wind farm to the mainland grid in Narragansett, Rhode Island.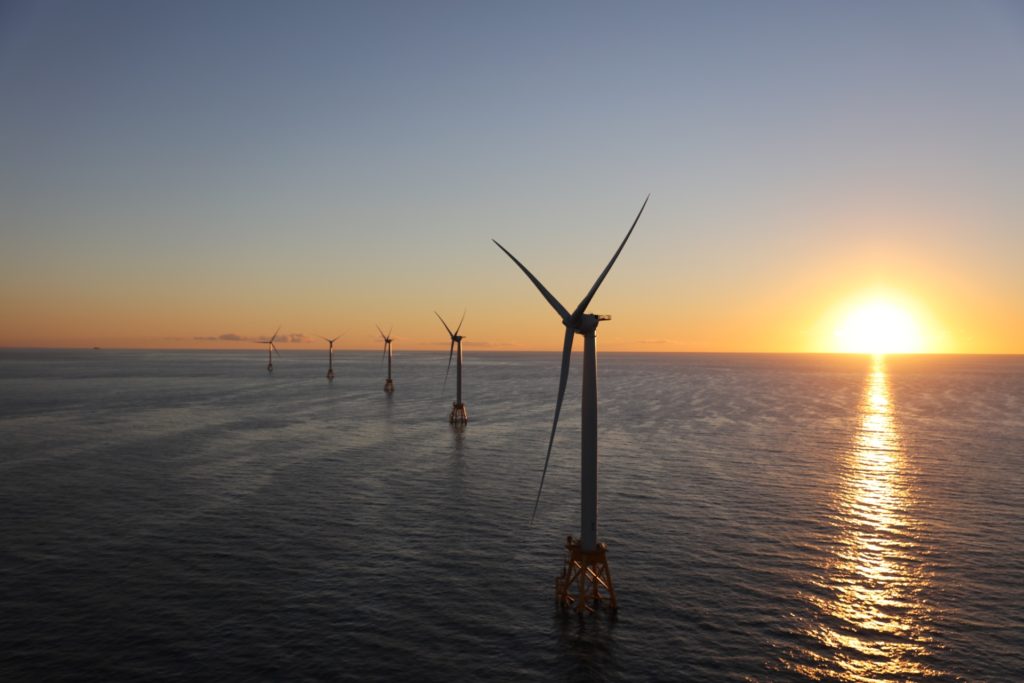 Categories
tags