The Farnborough International Airshow, which takes place every other year just outside of London, is aviation's grand slam event comparable to Wimbledon or the U.S. Open. Boeing, Airbus, GE and all other large aircraft, engine and equipment makers come here and do big business. (GE Aviation and its joint-venture partner CFM International left with $25 billion in new deals.)
Farnborough couldn't be more different from the EAA AirVenture Oshkosh "fly-in." Located in rural Wisconsin and far from big city lights, the event is really the Burning Man festival for pilots and plane enthusiasts. True, big aerospace companies come here too but so do thousands of pilots who flock here—many of whom arrive in planes they themselves built—to trade stories and watch afternoon airshows that include everything from acrobats and wing walkers to a re-enactment of the Pearl Harbor attack.

GE Reports visited both airshows this summer. We will spare you the crowds, travel and admission. Here's an inside look.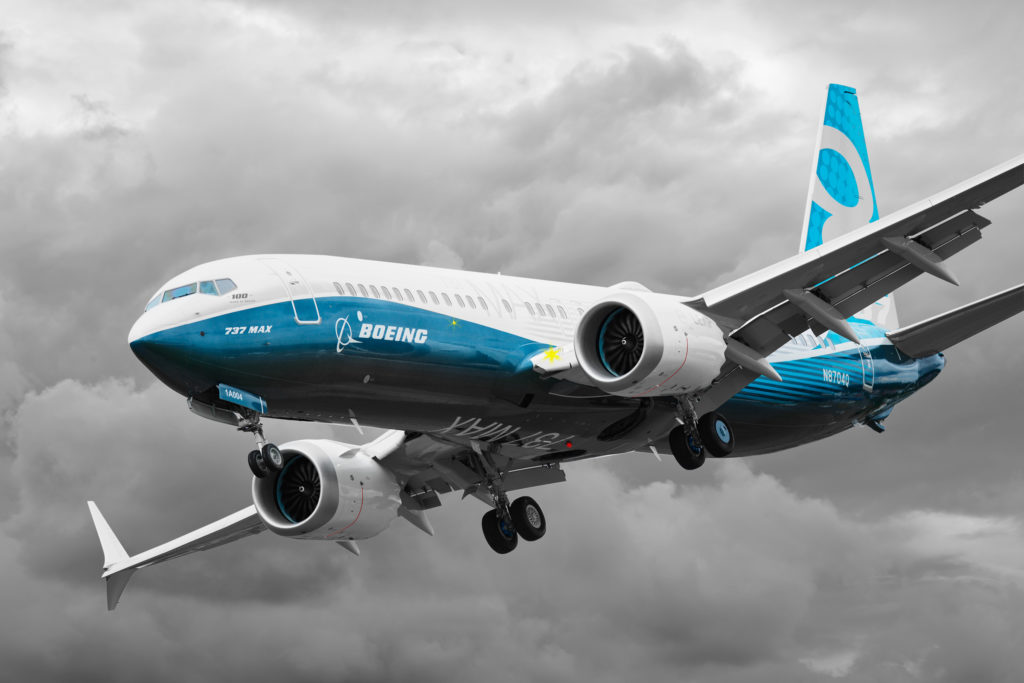 Above: The July weather in Farnborough was almost stereotypically English: rainy with more precipitation in the offing. Image credit: Adam Senatori. Top: Pilots in Oshkosh staged a re-enactment of the attack on Pearl Harbor. Image credit: Rob Butler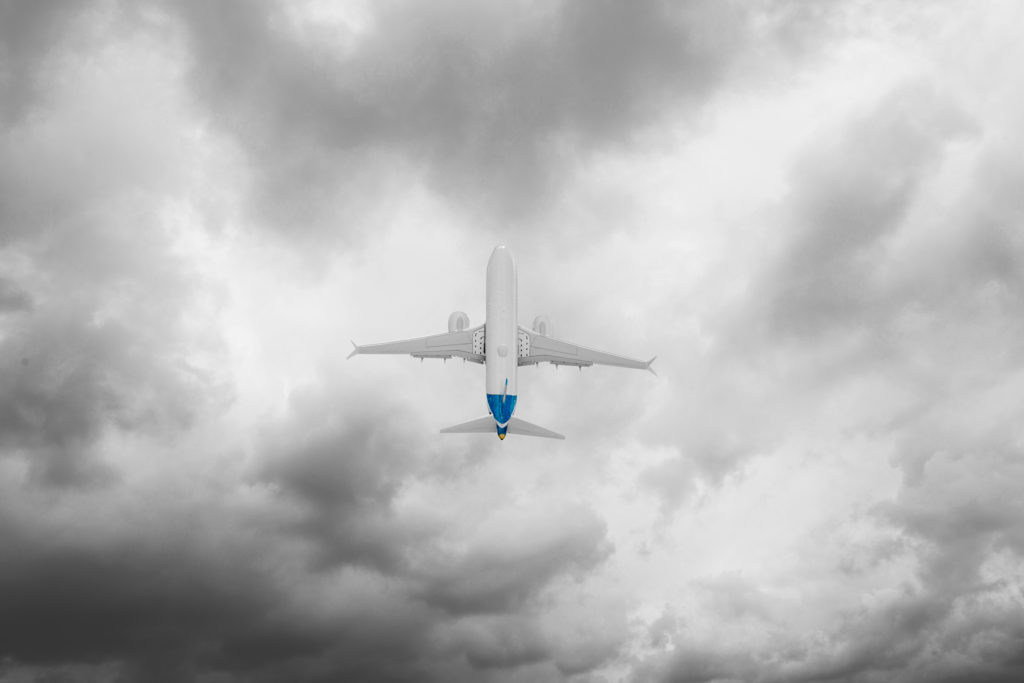 It wasn't just the monochromatic clouds that made Boeing's brand new 737 MAX jet stand out. Large portions of the next-generation plane are made from carbon-fiber composites. It sports a pair of CFM's LEAP engines with 3D-printed fuel nozzles and space-age heat-resistant ceramics inside. They help the engines to be as much as 15 percent more fuel efficient than current CFM models. Image credit: Adam Senatori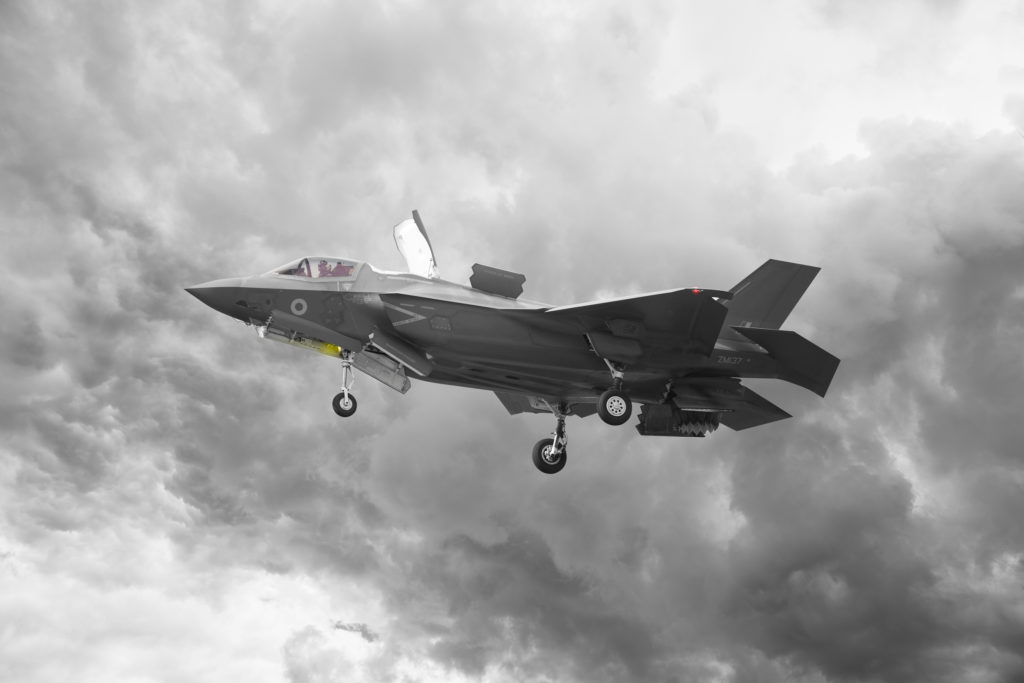 GE's ADVENT jet engine with the space-age ceramics inside may one day power the F-35 Joint Strike Fighter, seen here hovering over Farnborough. The plane can go as fast as Mach 1.5 and also take off and land vertically. Image credit: Adam Senatori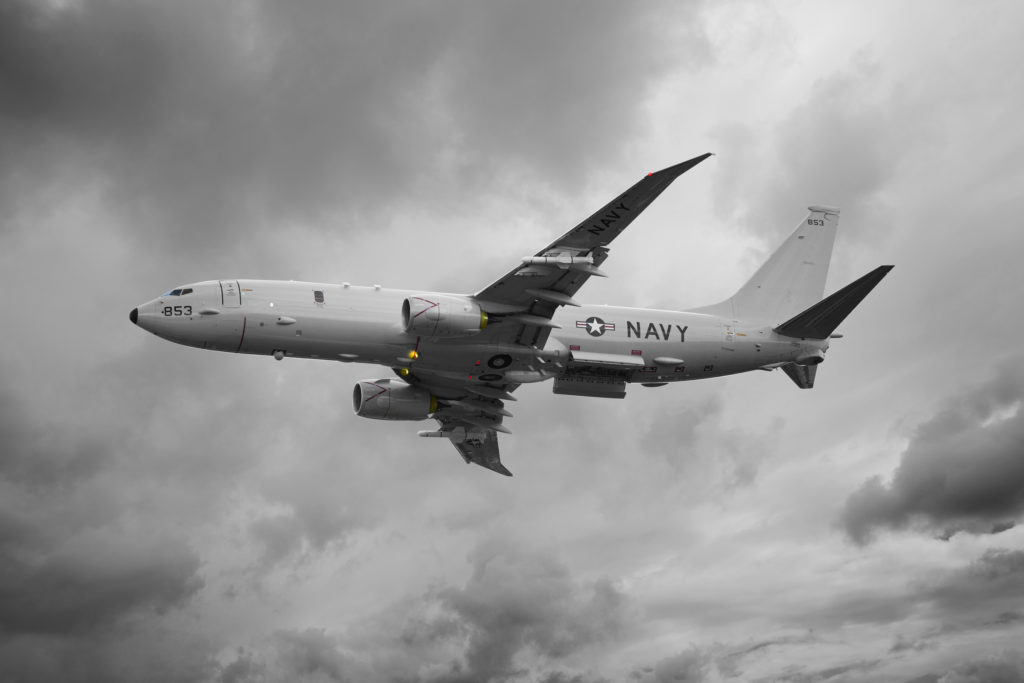 The U.S. Navy's submarine-hunting Boeing P-8 Poseidon plane is a modified version of the 737-800 passenger jet that serves many short-haul flights around the world. The Poseidon uses a pair of CFM56 engines. Image credit: Adam Senatori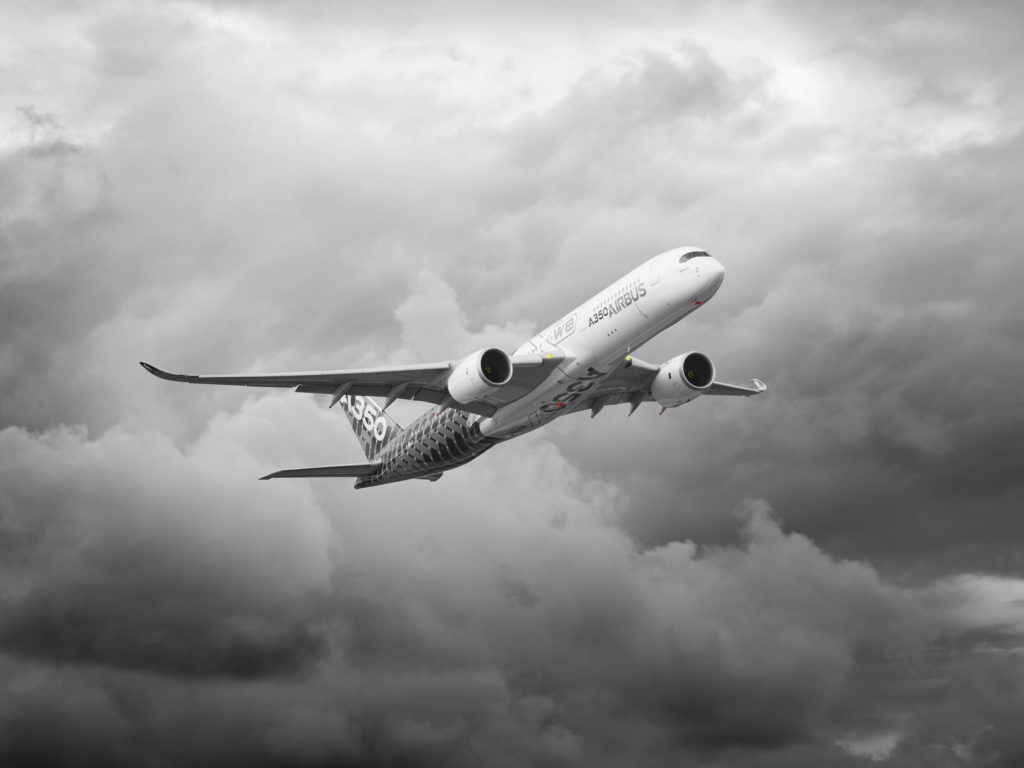 Airbus brought to Farnborough its latest wide-body passenger jet, the A350 XWB. GE Aviation makes composite parts for its wings. Image credit: Adam Senatori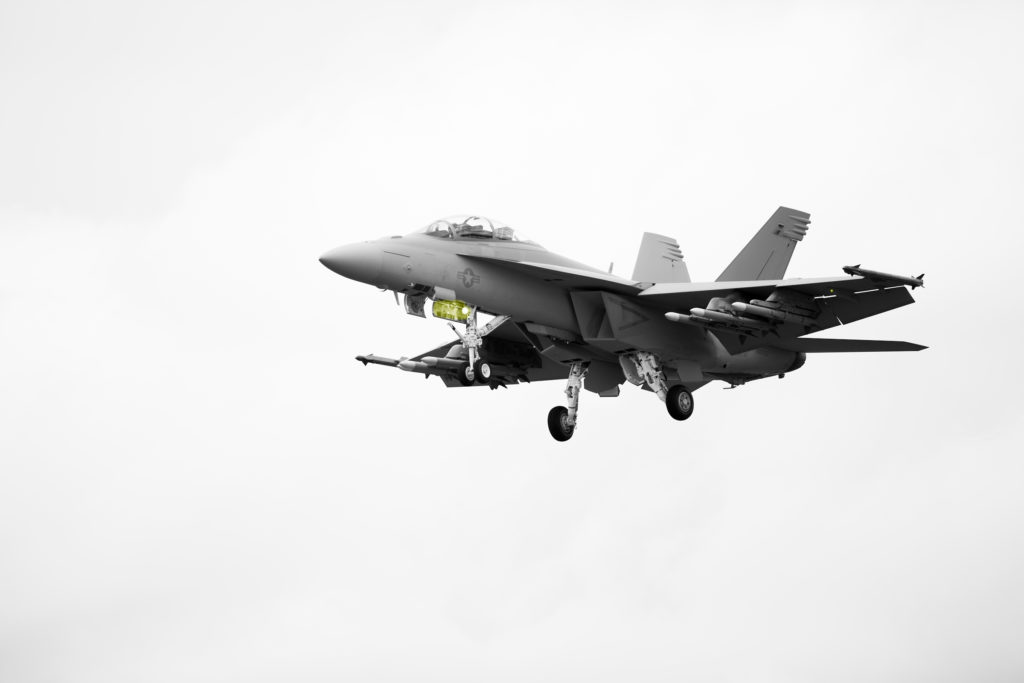 This brand-new F/A-18 Super Hornet was one of the highlights of the Farnborough airshow. Image credit: Adam Senatori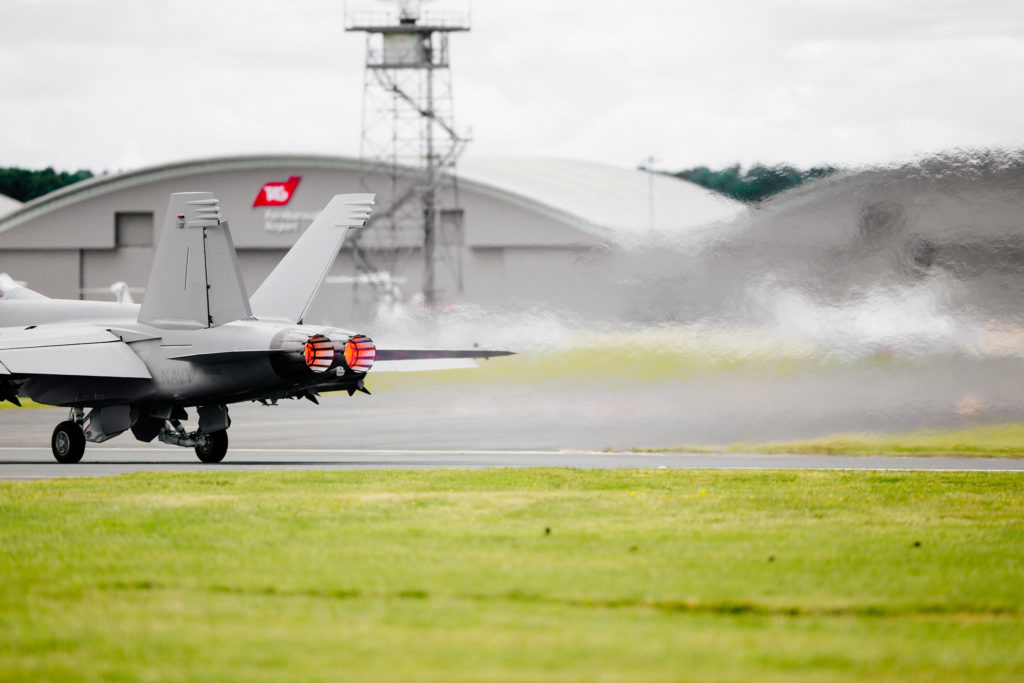 The Super Hornet was powered by a pair of unblemished GE F414 jet engines. Image credit: Adam Senatori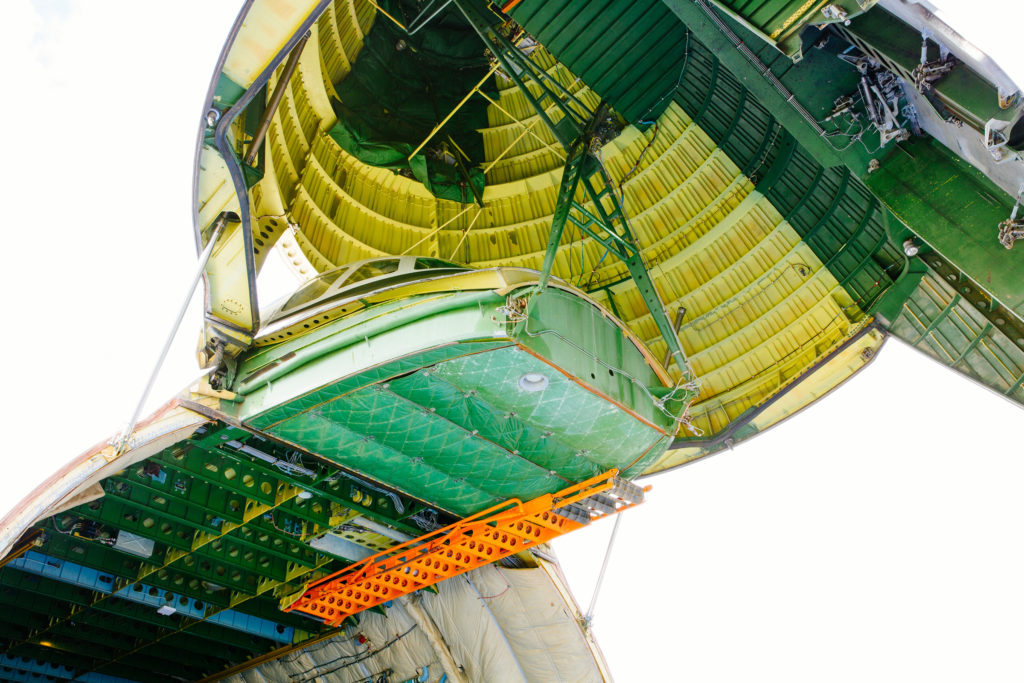 The Antonov An-124 Ruslan is one of the largest planes in the world. GE Aviation uses An-124 freighters operated by the Volga-Dnepr Group to ship jet engines to customers around the world. Image credit: Adam Senatori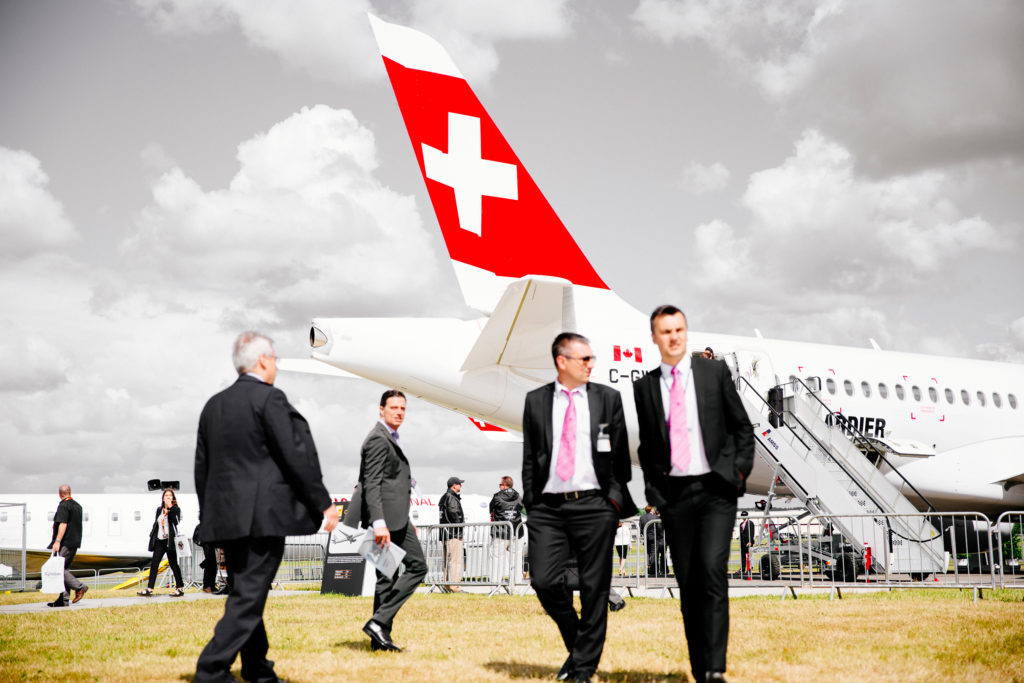 The tradeshow portion of the Farnborough airshow is a business affair. Image credit: Adam Senatori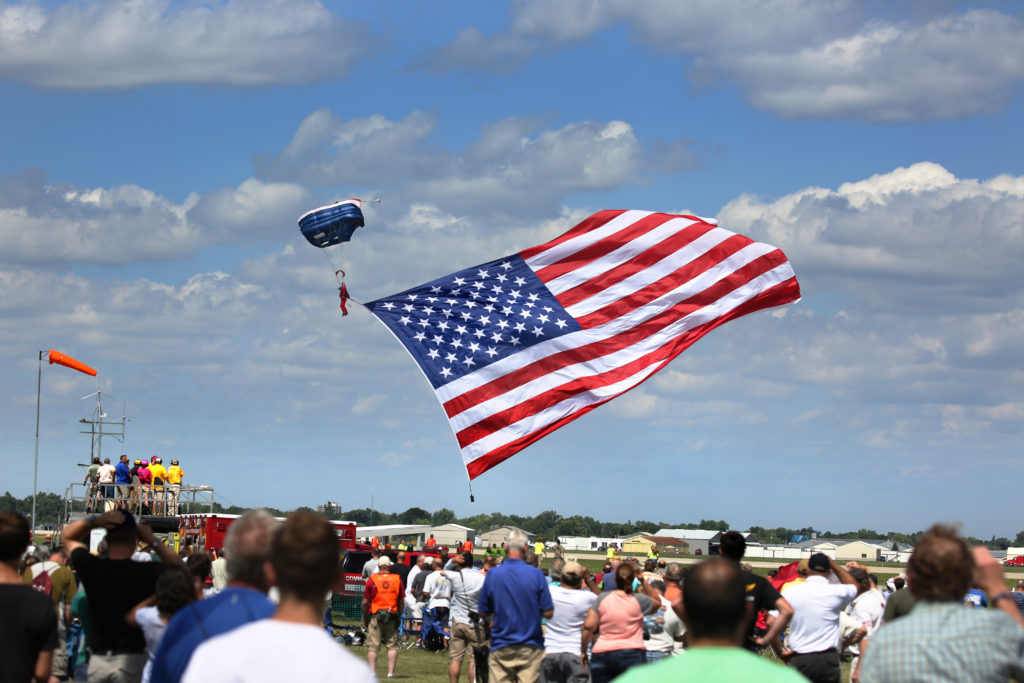 Big business also takes place in Oshkosh—GE unveiled its 3D-printed advanced turboprop engine for Cessna Denali here this year—but the relaxed atmosphere is that of a festival. Image credit: Rob Butler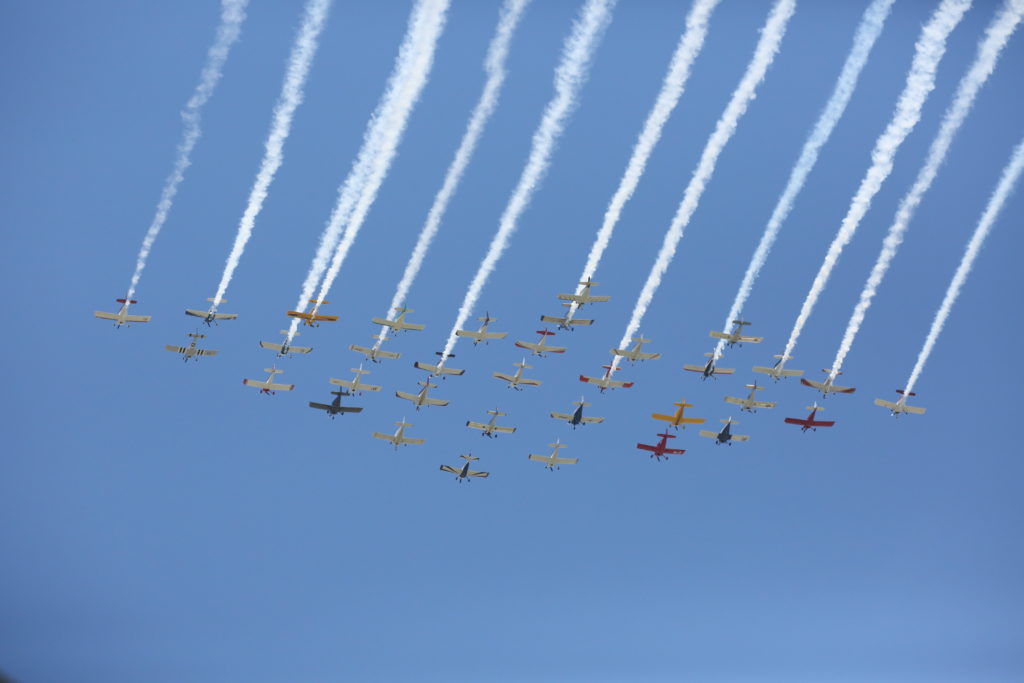 Some 10,000 pilots arrive in their planes and hundreds of thousands other visitors arrive by road. Oshkosh's Wittman Regional Airport becomes the world's busiest airfield during the fly-in. Image credit: Rob Butler
Many pilots camp on the grass next to the runways. Image credit: Rob Butler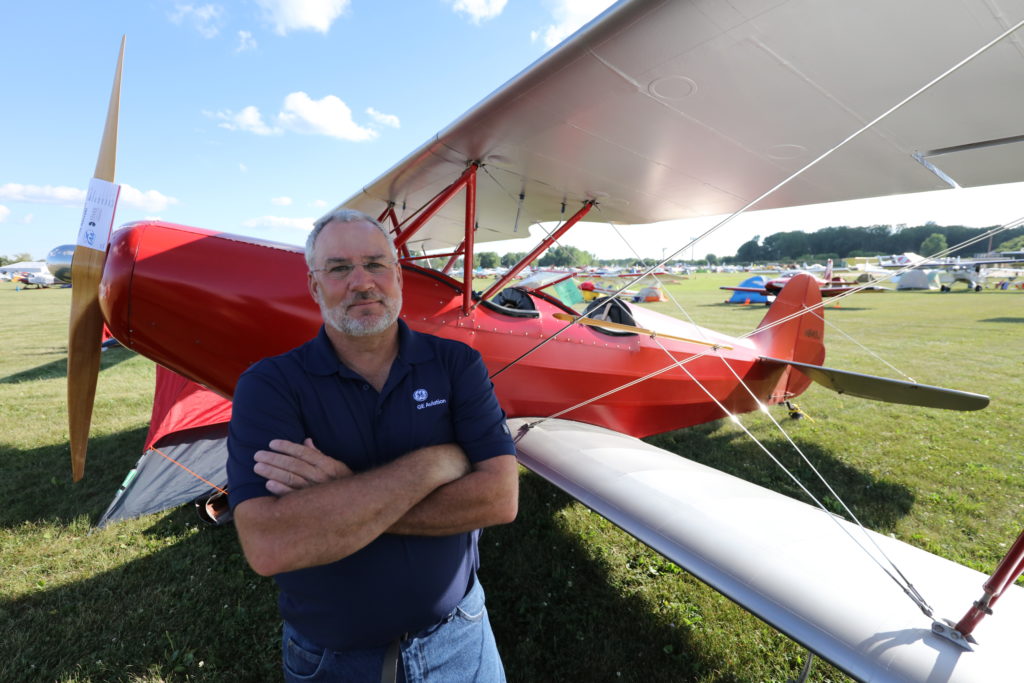 GE engineer Jeff Beam flew his biplane 800 miles to Oshkosh. Image credit: Rob Butler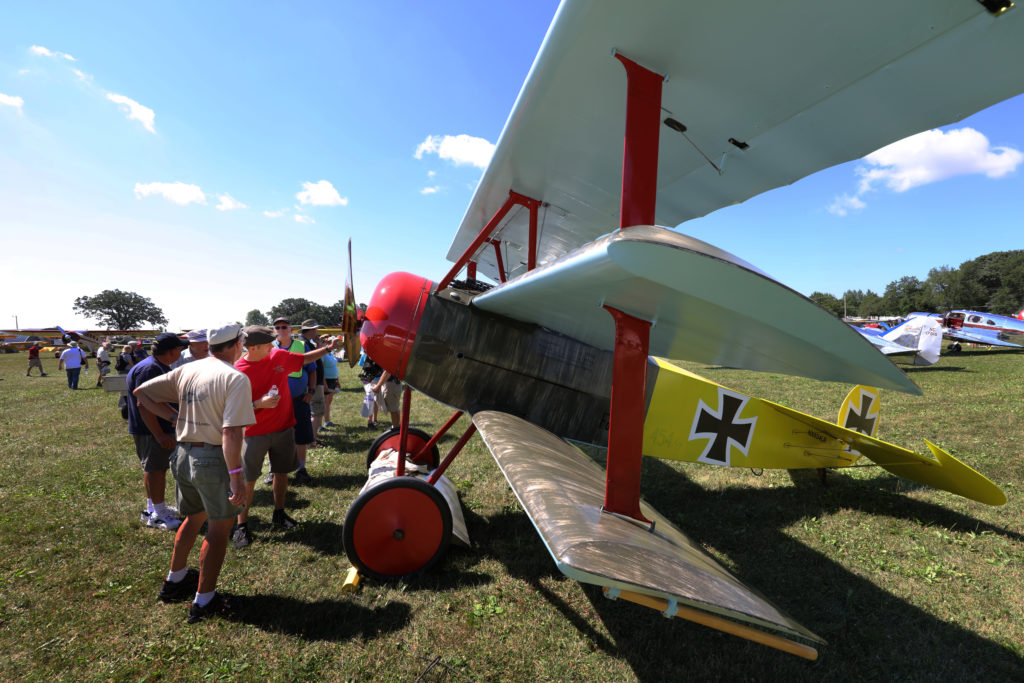 The flying gems at Oshkosh range from planes such as this World War I-era German triplane to the C-5M Super Galaxy military transport jet below. Image credit: Rob Butler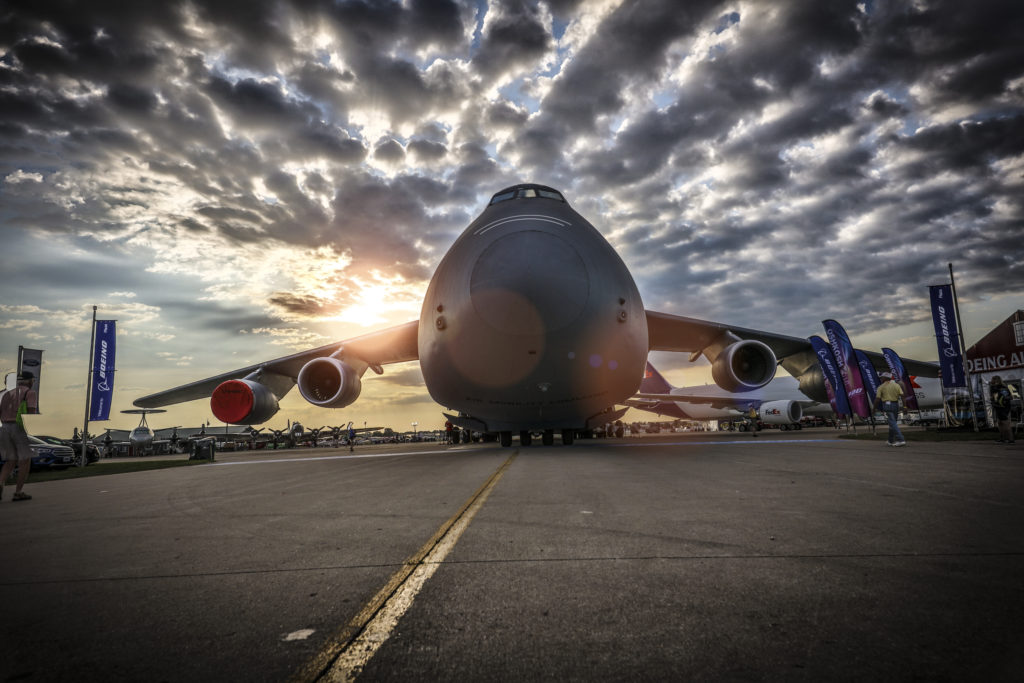 The Super Galaxy is powered by a quarter of GE's CF-6 engines, the same kind that still fly on many civilian and cargo Boeing 747, Boeing 767 and other planes.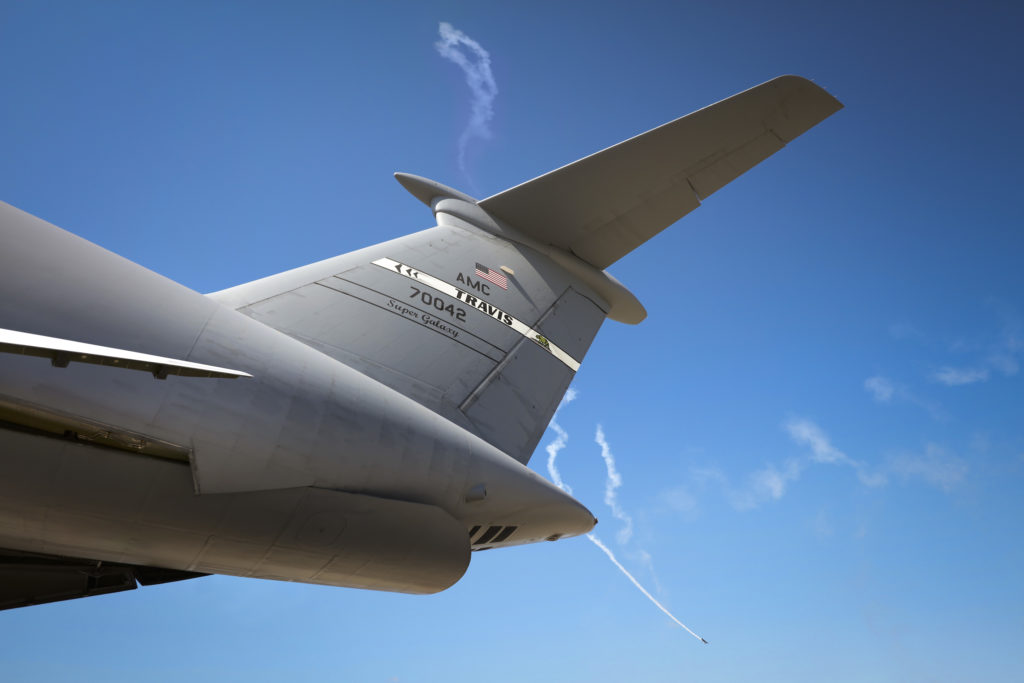 The GE jet engines that powered the first C-5 plane pioneer the concept of the high-bypass turbofan engine. Engines of this design power virtually every passenger jet today. Image credit: Rob Butler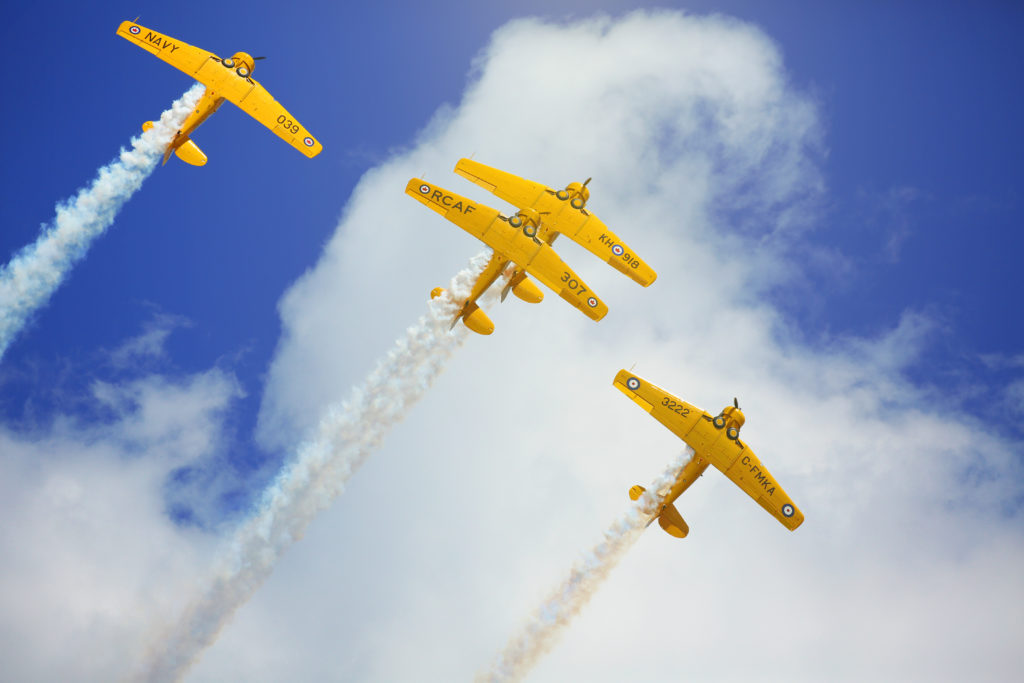 Every afternoon in Oshkosh features an airshow. The Canadian Harvard Aerobatic Team was one of the highlights. Image credit: Rob Butler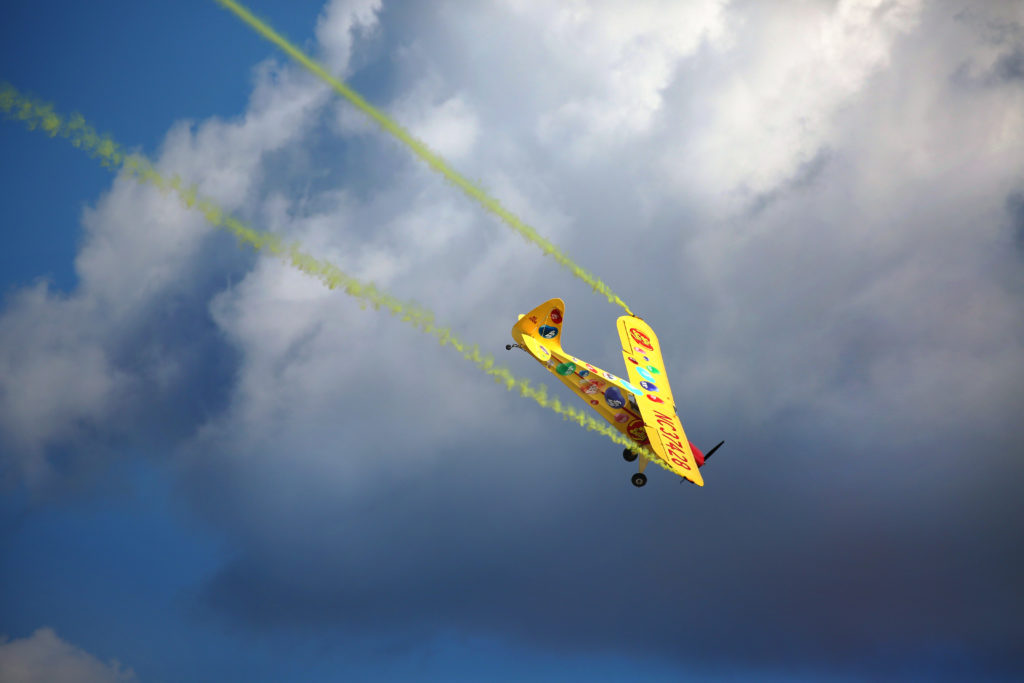 This colorful Jelly Belly Piper plane was the clown of the skies in Oshkosh. Image credit: Rob Butler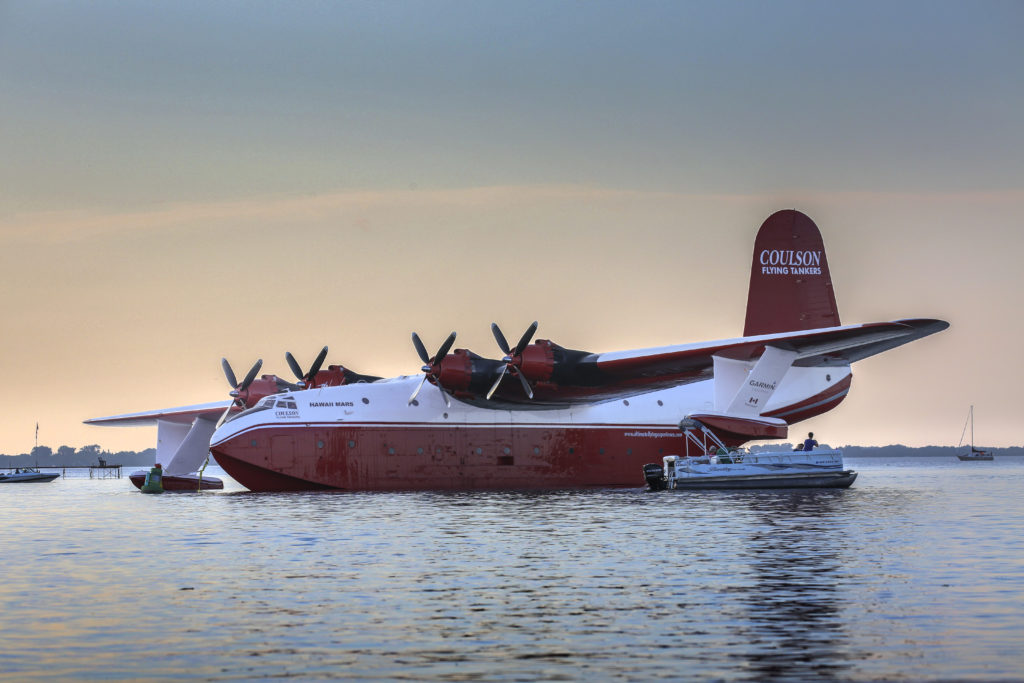 The Hawaii Mars water bomber floating on the surface of Lake Winnebago, near the airshow's seaplane base. Image credit: Rob Butler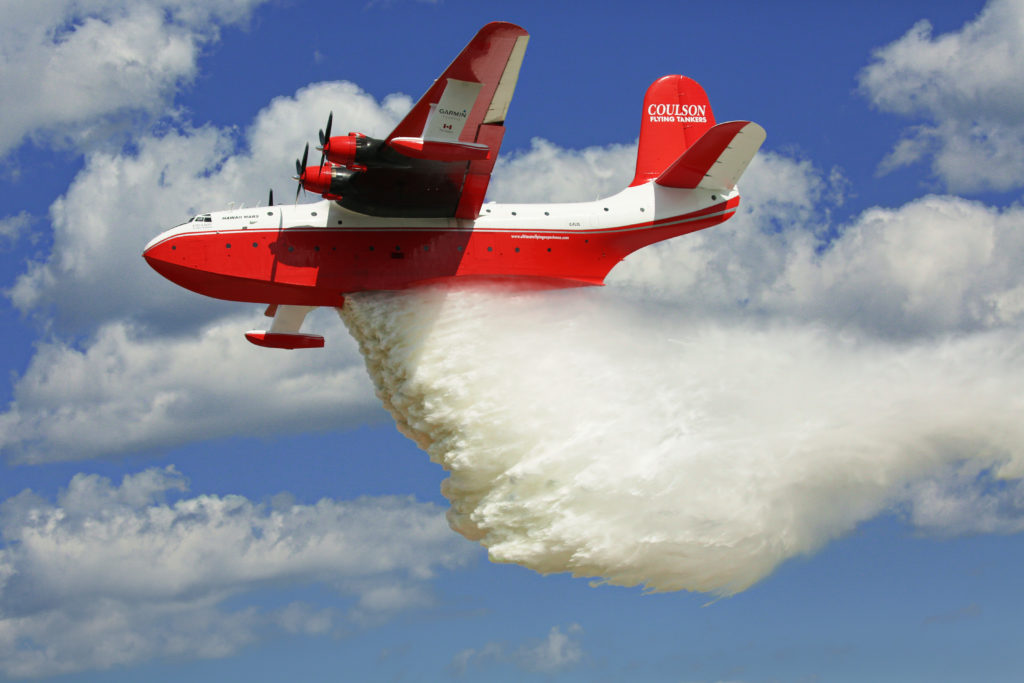 Only six of these planes were built, and the Hawaii Mars is the last one flying. Images credit: Rob Butler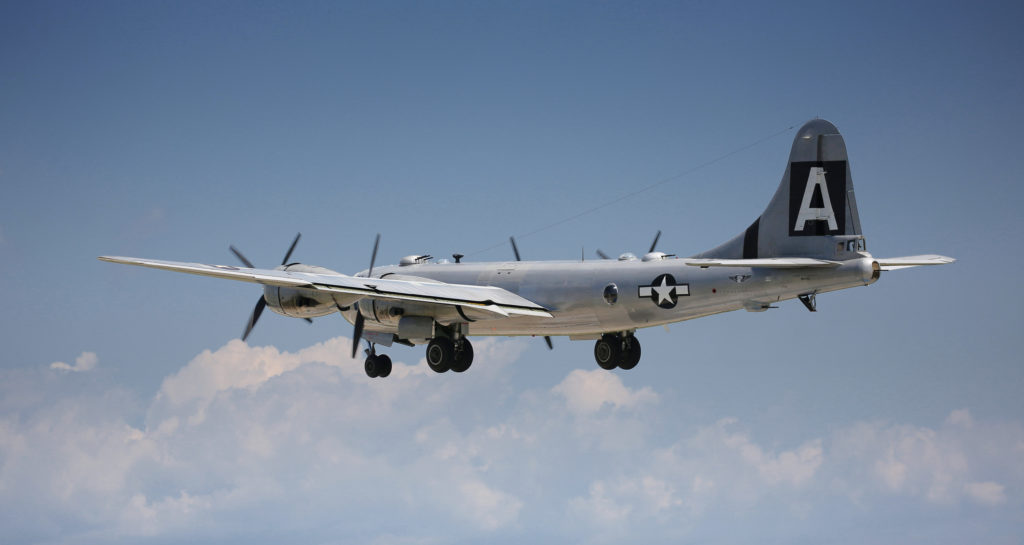 The GE turbosuperchargers on this B-29 bomber were the stepping stone to building the first U.S. jet engine in 1942. Image credit: Rob Butler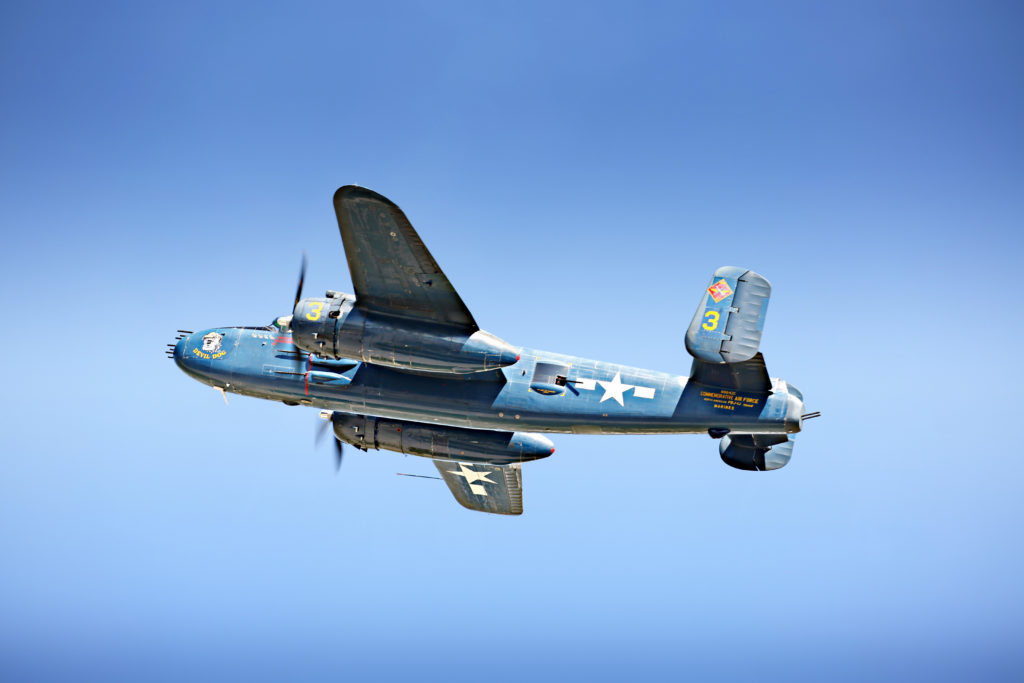 A North American B-25 Mitchell during a flyover. Image credit: Rob Butler
B-25 bombers like the Paper Doll were used by Allies on every front during World War II. The Paper Doll flew in the Pacific theater of war. Image credit Rob Butler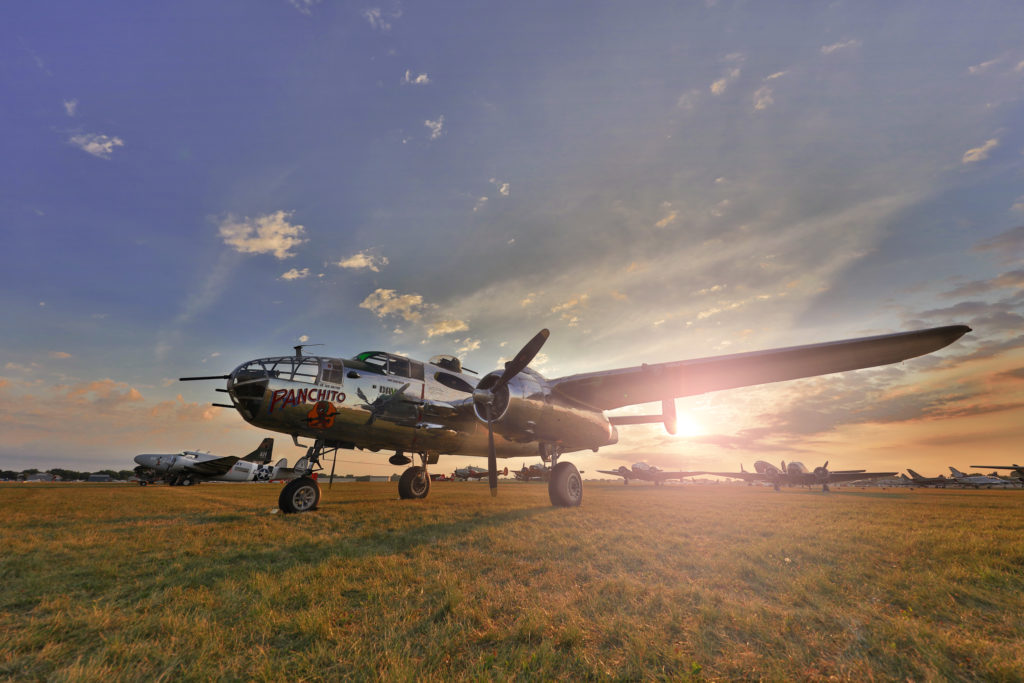 Like the Paper Doll, the beautifully restored B-25 Panchito also flew in the Pacific. Image credit: Rob Butler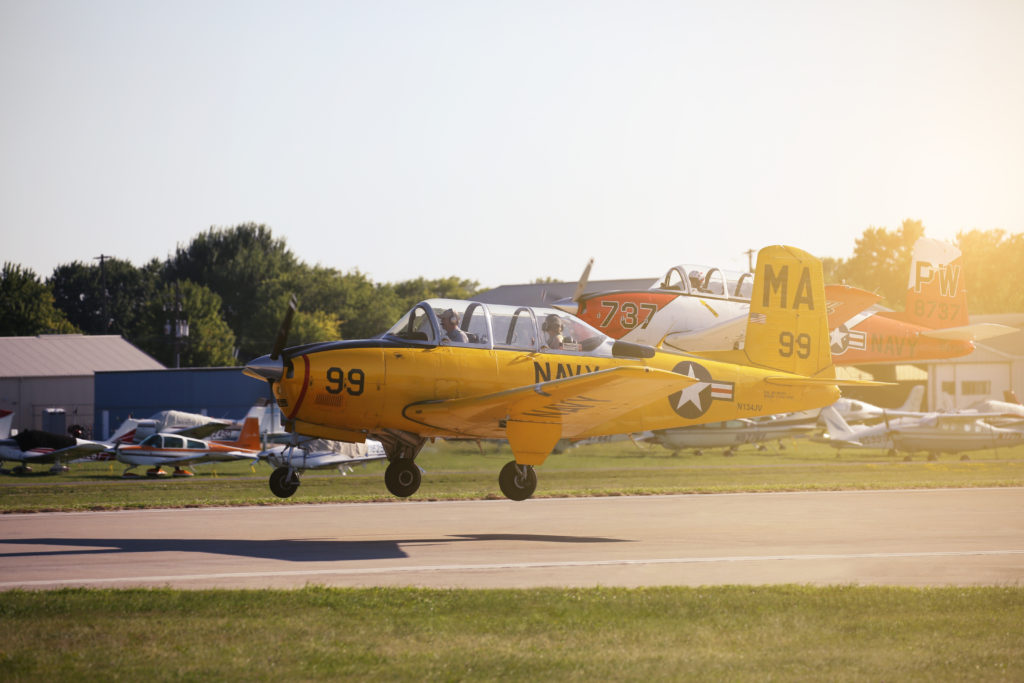 A soft landing in a formation at the end of the day. Image credit: Rob Butler
Categories
tags