A woman manipulating a towering crane lifts a high-voltage circuit breaker 10 meters above the ground. She turns the crane gently and slides the hefty circuit breaker into the correct spot in an electrical substation as an instructor in the background cheers her on and offers suggestions for perfect placement. Then she takes off a virtual reality headset and the substation immediately transforms back into a tiny office conference room.
Normally people who perform maintenance on electrical grids have to train with real-life physical grid machinery. Teaching an operator how to replace a high-voltage circuit breaker, like in the example above, would usually involve a lot of paper manuals and weeklong practice runs at a substation training center, with a team of about six people on hand to operate the crane. With virtual reality, it takes 20 minutes to practice this task. The VR trainee, working from anywhere with a computer monitor, can repeat the task over and over until it's perfect. "We train people with virtual reality on a number of maintenance activities for precise products before they ever go out in the field," says Olivier Couderc, global technical training director at GE Grid Solutions.

The woman in this example was using a new virtual reality training program from GE's Grid Solutions business, which provides practice for the real thing. VR training is a service that GE's Grid Solutions offers to its customers, such as utility, power generation and mining companies. Couderc showcased this GE-developed system this past week at CIGRE, the International Council on Large Electric Systems' biennial conference in Paris. He says VR saves costs because not as many people need to take time out of their work schedules to help the trainee in the field. It also eliminates expensive travel time because trainees can strap on a VR helmet from any room. "There're no constraints," Couderc says. "We don't need a big room for all the equipment," which eliminates the logistical hassle of getting a team together to handle a large piece of machinery like a crane.

But, perhaps most important, this type of training provides a crucial safety measure. "Virtual reality teaches operators what they need to do exactly in the sequence of operation in order to be safe — in a safe space," he says. "We are dealing with 100 kilovolts and above. Anything you do wrong out there [in real life] could be the last mistake you will do."

GE's Grid Solutions debuted virtual reality training sessions about a year ago for circuit breaker maintenance. At CIGRE, it introduced VR training for retrofitting gas-insulated switchgears — complex pieces of power equipment that companies have been using heavily over the past 30 years and might be due for replacement.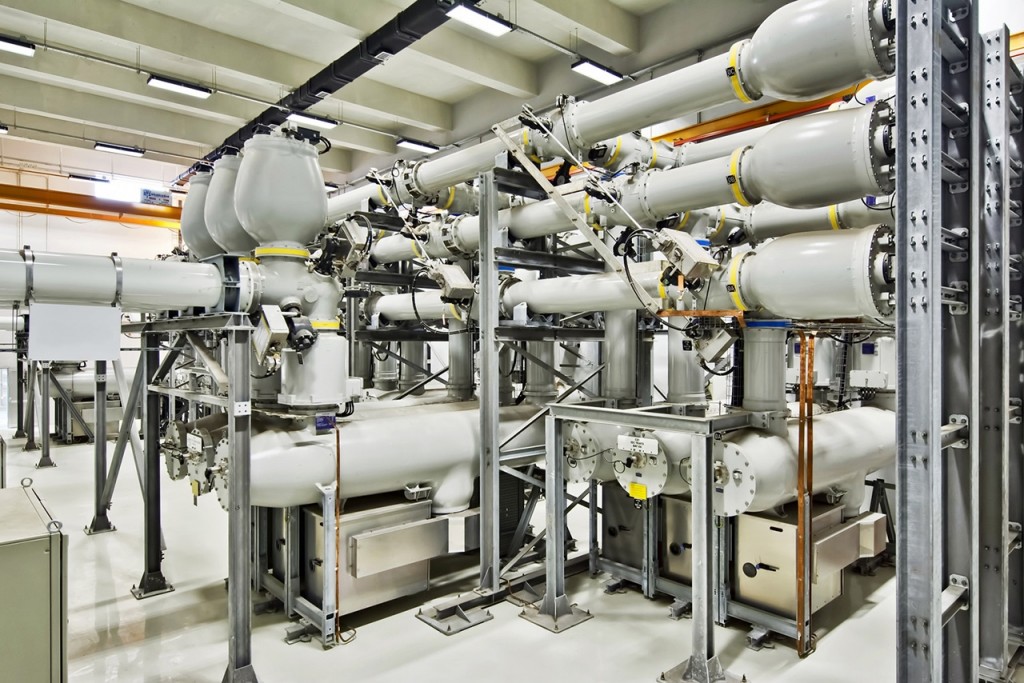 nuclear power plants. GE engineers in the U.K. have been using VR to optimize and even design factories, a task typically done with computers in two dimensions. And doctors are starting to virtually examine the body so they can better map out surgeries and medical plans.

In the future, Couderc says, the instructors who help the VR trainee may work remotely. GE's Grid Solutions is also looking to apply augmented reality — on-site trainees working with real equipment might use "smart" glasses to read digital instructions, for example. But for now, he is happy to help new grid operators feel more comfortable around grid equipment in a fun, immersive manner that will help with retention and recall. "I think this will replace the service operator's manual," he says, "without having to go on-site to experience the dangers right off the bat."
Categories
tags