People have been using ceramics for millennia, but the material's practical applications have been mostly confined to the kitchen. "When you hit it, it fails catastrophically," says Krishan Luthra, chief scientist for manufacturing and materials technologies at GE Global Research (GRC) in New York.
Luthra, however, thought that ceramics, which can withstand higher heat than even the most advanced alloys, could also be the perfect material for jet engines and other machines that burn fuel and must handle enormous temperatures. "I thought it would be the Holy Grail if we could get it inside machines, and get more power and savings out of our engines," he says. "It could really make an impact."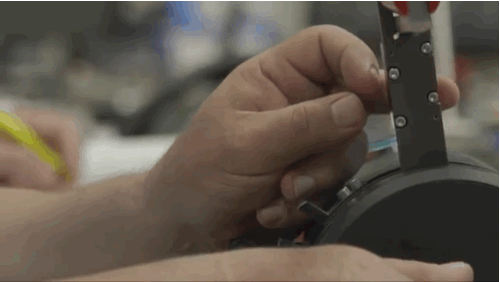 Above: The LEAP during testing at GE's jet engine test facility in Peebles, Ohio. Image credit: CFM Top: A Dreamliner powered by two GEnx engines at the Paris Air Show. Future versions of the engines will include CMC parts. Image credit: Adam Senatori/GE Reports

Today, three decades after he set out on his search for tough and heat-resistant ceramics, his vision is paying off. Parts from ceramic matrix composites (CMCs), the material that Luthra's team developed, are flying inside next-generation LEAP jet engines from CFM International, a joint company between GE and Frances Snecma (Safran). Although CFM is still testing the engines and they will not enter service until next year, the company has received orders for 9,550 LEAPs valued at $134 billion (list price). That number makes the LEAP the bestselling jet engine in GE's history.

But CMC applications don't stop with the LEAP. GE, which spent $1 billion on CMC research, is going to use the material inside powerful new engines for fighter jets and helicopters, the GE9X, the world's largest jet engine with a fan that's taller than a basketball hoop (see video above), and also the latest gas turbines and compressors. "At the GRC, we work with all the GE businesses to bring core technology to help them in their marketplaces," says Luthra's boss Mark Little, who runs GE Global Research. "We share very naturally from one to another. We call this the GE store."

CMCs are made from special silicon carbide ceramic fibers locked inside a ceramic matrix and covered with a thermal barrier coating (see video above). Last year, GE Aviation opened the first CMCs factory and formed a joint venture with Italy's coatings maker Turbocoating to prepare for large-scale production of CMC parts. Both plants are in North Carolina.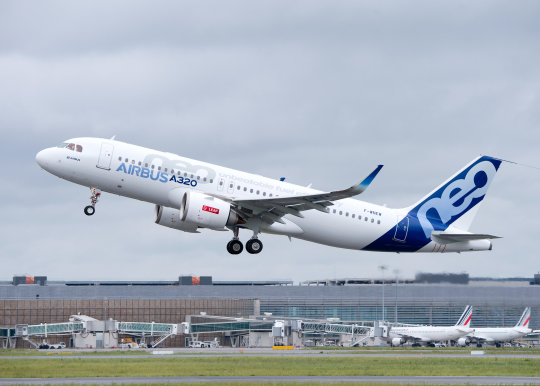 The LEAP, which recently powered the next-generation Airbus A320neo on a test flight (above), uses static turbine "shrouds" made from CMCs. But GE has already tested rotating parts made from the materials inside a jet engine turbine.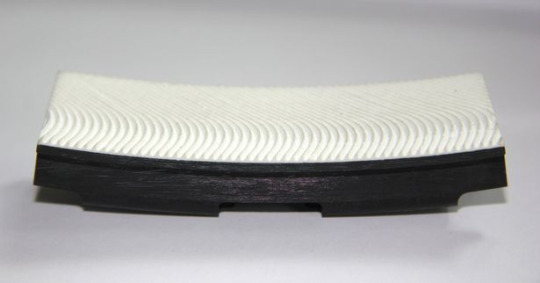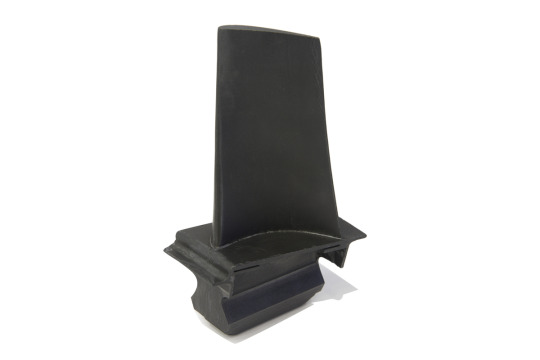 Top: A static CMC shroud for the LEAP. Image credit: CFM. Above: The GE9X could use rotating blades made from CMCs (above) It would be the first such application in a civilian aviation. Image credit. Adam Sentori/GE Reports

This is a big deal. Unlike alloys, CMCs don't need to be air-cooled and weigh one-third the weight of metal. As a result, rotating parts made from them generate smaller centrifugal forces, opening the way for smaller and lighter jet engines. "Going from nickel alloys to rotating ceramics inside the engine is the really big jump," says Jonathan Blank, who leads CMC and advanced polymer matrix composite research at GE Aviation. "CMCs allow for a revolutionary change in jet engine design."

Luthra is happy with the results. "We took the long view and the high potential payoff justified the high risk," he says.
tags