Breakthrough digital grid technologies are more efficient, reduce emissions and can contribute to a cleaner global power system.
 

 

Electric grid systems can be centuries old, but a host of digital and physical technologies are turning them into "digital grids of the future." This transformation couldn't come soon enough. The World Economic Forum reports that using digital to optimize the grid could bring society up to $1.2 trillion in value. Digital can also enable old systems to accommodate more renewable energy sources and give consumers greater control over their own energy use and conservation.

This emerging digital grid is a big leap forward in helping find more efficient energy systems at a time when environmental sustainability is critically important for people and the planet. GE is all in here; we're now responsible for about one-third of the world's electricity capacity, making our commitment to clean energy a critical component to future solutions.

To fully realize the economic and environmental potential of the digital grid, here are five areas industry can focus on:



Integration costs



Design approaches that allow different systems to talk each other, the Industrial Internet and business models that offer integrated grid solutions as service, can all reduce high up-front IT and communication investments for utilities. For example, new GE grid control room solutions, such as Grid IQ Solutions as a Service, deliver subscription-based grid service "packages" that shift integration, financial, and deployment risks away from the utility.



Reliability and security



Technologies, services and policies that ensure the new digital grid is safe and reliable need to continuously evolve in the face of gowing threats from cyber-attacks. Protecting the grid against the impact of natural disasters also remains a key concern for utilities and energy companies around the world. This must remain a top priority for any company in the energy space.



Blended systems



Accommodating both traditional central power sources and newer distributed power sources, such as solar, will be an important part of realizing the digital grid of the future. Having distributed energy resources that can produce power while also supporting the energy system with voltage regulation and the ability to limit energy from certain sources at key times will be important. Controls and automation will play a big role in this transition.



Microgrids



Managing energy from diverse power sources that are generated locally will become increasingly important. The most efficient systems will integrate fossil fuel based distributed generators, renewables and energy storage to maximize efficiency and minimize the total cost of operation. For example, GE is working with communities such as Bella Coola in Canada, and more recently with a university in Singapore and The Navy Yard in Philadelphia, to implement microgrids that accommodate a range of fuel sources.

Remote communities like Bella Coola, British Columbia, Canada, can benefit from microgrids. (Courtesy Getty Images.) 



Renewable integration



The integration of energy sources that are not always "available," such as wind and solar, creates challenges and opportunities for ensuring the grid of the future is able to deliver energy continuously.   Future renewable integration strategies will build on "smarter" energy generation as well as energy storage, digital substations and control rooms. For example, GE's Brilliant Wind Turbine currently uses digital analytics to provide "smooth" power to the grid more often. Solar power systems of the future, such as GE's demonstrator project in the South of France, must combine battery storage with digital intelligence to accomplish the same thing.

GE estimates a smart grid like the one in Carros, in the south of France, could cut generation costs by 20 percent.

Even more innovation will be required to make the grid of the future a reality and embrace its economic and environmental benefits. We have a long history of partnering with utilities and other actors on efficiency programs and we're now expanding those partnerships to make the digital grid of the future a reality.

(Top image: Courtesy Getty Images.)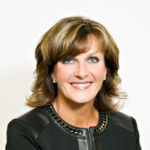 Debora Frodl is Global Executive Director at GE Ecomagination.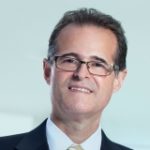 Reinaldo A. Garcia is CEO of GE Grid Solutions.

 

 

 

 

All views expressed are those of the authors.
tags