The Dreamliner is growing up. A new, longer version of the plane powered by a pair of GEnx jet engines recently landed an FAA certification. In September, Boeing delivered the bigger jet to United Airlines, the first carrier to operate the plane in North America.
Starting next month, United will be flying the aircraft, which can carry 252 passengers, six times per week between Los Angeles and Melbourne, Australia.
United says that the new Dreamliner, a Boeing 787-9, can fly for 8,300 miles - 450 miles farther than the previous 787-8 version. But it burns 20 percent less fuel and generates 20 percent fewer emissions per seat than similarly-sized aircraft. It is also quieter than the Boeing 767, which the plane was designed to replace.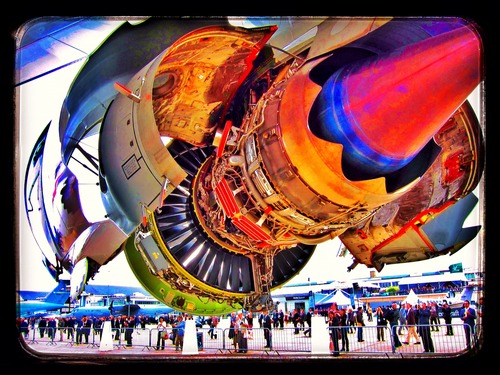 A GEnx-1B engine. Top image: United's new 787-9NR jet. Copyright © Boeing
There are two types of the GEnx engine: the GEnx-1B for the Dreamliner and GEnx-2B for Boeing 747-8 aircraft. They are the fastest selling engines in GE's history.
GE has received 1,500 orders and commitments valued at $35 billion for the two types of the GEnx engine, with the majority still to be delivered. United, for example, ordered 65 Dreamliners with GEnx engines, but only 11 are in service so far. (The engines and services agreements contribute to GE's record $246 billion backlog.)
The first version of the Dreamliner started flying two years ago. The third and longest version of the plane, the 787-10, is in development and scheduled for deliveries on 2018.
A Dreamliner powered by GEnx-1B engines already set a pair of world records in speed and distance flown by this class of aircraft. With the spring about to start Down Under, the new United flight could quickly become a hit.
tags