Following the climate breakthrough in Paris, there's reason to be more optimistic about curbing emissions. Renewables can play a key role in that effort.


The Paris climate talks were widely hailed as a potential game-changer in efforts to reduce greenhouse gas emissions. But success will hinge on implementation — whether the 195 countries come through on their promise to take action to limit the rise in global average temperatures to 1.5°C above pre-industrial levels.

Key to that effort will be transforming power markets, which account for 40 percent of energy-related CO2 emissions. Transitioning to renewables is expected to play a major role, providing about a third of power generated worldwide by 2040, according to the International Energy Agency (IEA).

"I'm a lot more optimistic than I was before Paris," says Christina Hood, climate policy analyst at the IEA. "I think Paris was a stronger outcome than most expected. It provided a big political boost and reset the idea that we have a common direction of travel."

Yet while the transition to a low-emissions economy — and energy system — is inevitable, "the question is how quickly we're going to go in that direction," Hood said in an interview:

 

Following the landmark Paris deal, how can private- and public-sector leaders maintain momentum when it comes to supporting renewables?

The Paris agreement was a major political signal for the energy sector and for investors. Now, the big test is going to be turning the words from Paris into actions on the ground.

In part, it's a continuation of a trajectory that has already begun. Paris gives added impetus to demand for renewables and clean technology. Having so many countries stepping up really increases the size of the market for those technologies, which is going to help accelerate their development.

The expectation in the Paris agreement is that countries will implement policies with the aim of achieving the plans that were submitted. So there's going to be a spotlight on countries to make sure they are following through with their intended policies, as well.



Given IEA estimates that economic growth doesn't necessarily mean increasing CO2 emissions, how important of a role can renewables play?

This was a package of five key actions, led by energy efficiency and scaling up investment in renewables proposed by the IEA that can lead to a peak in global emissions with zero GDP impact. Obviously the first critical step in heading toward a 2°C Scenario is for emissions to stop rising — and renewables is a really substantial share of that — but those measures need to act as a package.

We've really got to shift the thinking from low-carbon as an increased cost to low-carbon as an investment that's going to pay off — in terms of fuel savings, in particular. In the short term, we can dramatically scale up action and keep climate goals within reach with zero GDP impact. And in the longer term, the increased investment required to get to a 2°C Scenario will pay off.



Declining costs have made renewables more commercially viable, but how concerned are you that the decline in oil and gas prices will hurt the development and deployment of renewable power?

Gas prices have come back from the very high levels we had seen in recent years, but there's a much bigger package of issues we see around renewables. Gas plays a different role in the power sector than renewables, and they can actually be quite complementary. So it's not simply a one-to-one tradeoff in terms of the price.

The key issue around increasing the share of renewables is more around wider system integration and the political commitment of governments to really push the transition to low-carbon power — particularly in times of tight government budgets.



Given the IEA's concern that renewable deployment will fall short of what's needed to slow global warming due to policy uncertainty, what message would you give to policy makers?

Our message is that it's not the time to be withdrawing support for renewables. Markets can adapt as technologies mature, but there are systemwide issues. So it's not just a case of comparing the marginal cost of one technology to another. It's a matter of ensuring the system overall is able to integrate them properly.

If we're talking about developed economies with existing power systems, it's a case of replacing the existing high-emission generation with low-emission generation, and that needs to happen relatively quickly. So there needs to be a strong political push to make this happen. For developing countries, there's an analogous idea that, when you're looking at today's investment, you need to take a long-term perspective.



Sub-Saharan Africa seems poised to be a key beneficiary of renewable generation. What needs to happen for African countries to be able to "leapfrog" to a development model that improves access to sustainable electricity?

Developing countries in Africa and elsewhere are going to have to be supported to find a model of development where emissions per capita is very low by using clean technology.

The happy part of the story is there are now clean technologies that do exist that weren't available when developed countries went through their development

It's a huge challenge and a huge opportunity. Africa is rich in energy resources, but there are a lot of issues – political stability, access to capital – that make it more difficult to invest.

The next climate change meeting is taking place in Morocco, so I would expect to hear a lot about Africa initiatives. People will want to see the words from Paris translated into action on the ground in Africa.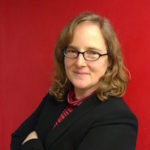 Christina Hood is a Climate Policy Analyst at the International Energy Agency.
All views expressed are those of the author.
tags