Power grids don't come cheap: It can cost as much as $300,000 a mile to string a set of high-voltage wires. This can be expensive even in the U.S., but in the developing world the price is often prohibitive to extend traditional grids to small rural communities. Over 1 billion people lack reliable access to electricity, some 600 million people in sub-Saharan Africa alone. There are very real consequences to that lack of access, including poorer healthcare options and less economic opportunity. But now a group of researchers at GE Power and the Massachusetts Institute of Technology (MIT) have come up with a solution: Think smaller.
Specifically, they are thinking about microgrids — small-scale power networks built independently of any larger grid. They can incorporate multiple types of power sources into one reliable local grid. Microgrids also promise to be far more cost-effective, at about $1,200 or less to connect a household. In fact, the International Energy Agency's "Energy for All" study estimated that mini-grids — defined as "community-based grids that generate and distribute power at the point of consumption" — would be "the cheapest technology for connecting 450 million people, two-thirds of whom live in sub-Saharan Africa." The study estimates that mini-grids would require "a total investment of about $300 billion between now and 2030, or $20-25 billion every year."

But before you build such a grid, you have to figure out where exactly to put it — and whether it makes financial sense. The GE Power and MIT researchers are utilizing big data to identify cost-effective ways to install distributed power with microgrids. They use software to layer population data, existing grid information, natural-resource surveys, satellite-sourced topography data and other variables to optimize the cost and benefit of either extending an existing electrical grid or constructing a microgrid. "We're replacing a huge amount of human effort that would have been required to do the designs quasi-optimally using common rule-of-thumb approaches that have been in practice," says Robert Stoner, deputy director for science and technology at the MIT Energy Initiative (MITEI) and the co-lead researcher on the data side of the project, called the Reference Electrification Model (REM).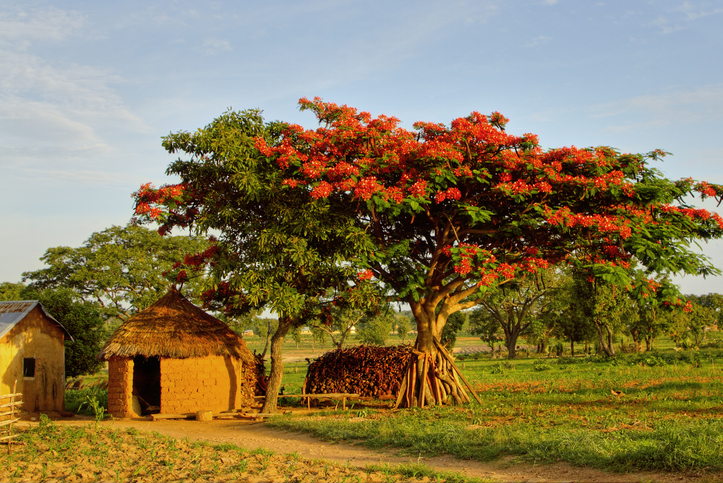 according to the Pew Research Center. The potential is there for microgrids to bring electricity to Africans on a similar scale.

It also means cleaner power replacing much of the informal power networks created around the continent. Such systems typically rely on diesel fuel, which has high transportation costs and inherent risks in addition to poor environmental consequences. Buch says there are gigawatts of jerry-rigged diesel power usage in sub-Saharan Africa.

"Microgrids are nascent, and there's some belief at the policy level that they are somehow inferior to expanding the traditional grid," Buch says. "We are trying to show that these microgrids are actually quite capable of providing 24/7 power, and more economically — that there's a new way of doing things."
Categories
tags