It started as a lark. GE Aviation's David Kelly and his colleague Rachel Wagner were working up a bid to supply engines for a fleet of new Boeing Dreamliners three years ago. Since the client, Air New Zealand, had used Rolls-Royce engines for the past 15 years, the whole venture seemed rather quixotic. Success seemed so remote, in fact, that Kelly, GE Aviation's sales director for Air New Zealand, agreed to jump off the Sky Tower in Auckland if they won the deal.
In May, despite seeming so improbable a year and a half earlier, Air New Zealand selected GE to supply GEnx engines for eight new 787-10s, with an option for 12 more. The engine order is valued at more than $480 million at today's list price.
That meant Kelly had to put up and Kevin Hart ensured he kept his promise. A few days after the contract was announced, Kelly found himself standing on the tower platform, peering down through wind and rain at his GE and Air New Zealand colleagues nearly 200 meters below, who looked like dots. "It was not a nice day," said Hart, CEO of GE in New Zealand, who took pity on Kelly and joined him for the jump. "It wasn't a pleasant environment. You're standing on the edge of this platform looking down at just clear space. It takes a little bit of determination to overcome your fear and take the leap." Wouter Van Wersch, president and CEO of GE in the Asia-Pacific region, who wisely stayed out of the challenge — but attended the jump, assessed the situation: "I can tell you, David was dead scared."
Getting Kelly to the edge of Sky Tower took a team effort involving Kelly's GE Aviation boss and the local Air New Zealand operation over many years. "We've spent the better part of the last three years developing a relationship with these guys, after not winning a deal at the airline for over 15 years," Hart said. "It was very much of a team effort to rebuild trust and credibility. We basically never stopped talking to them."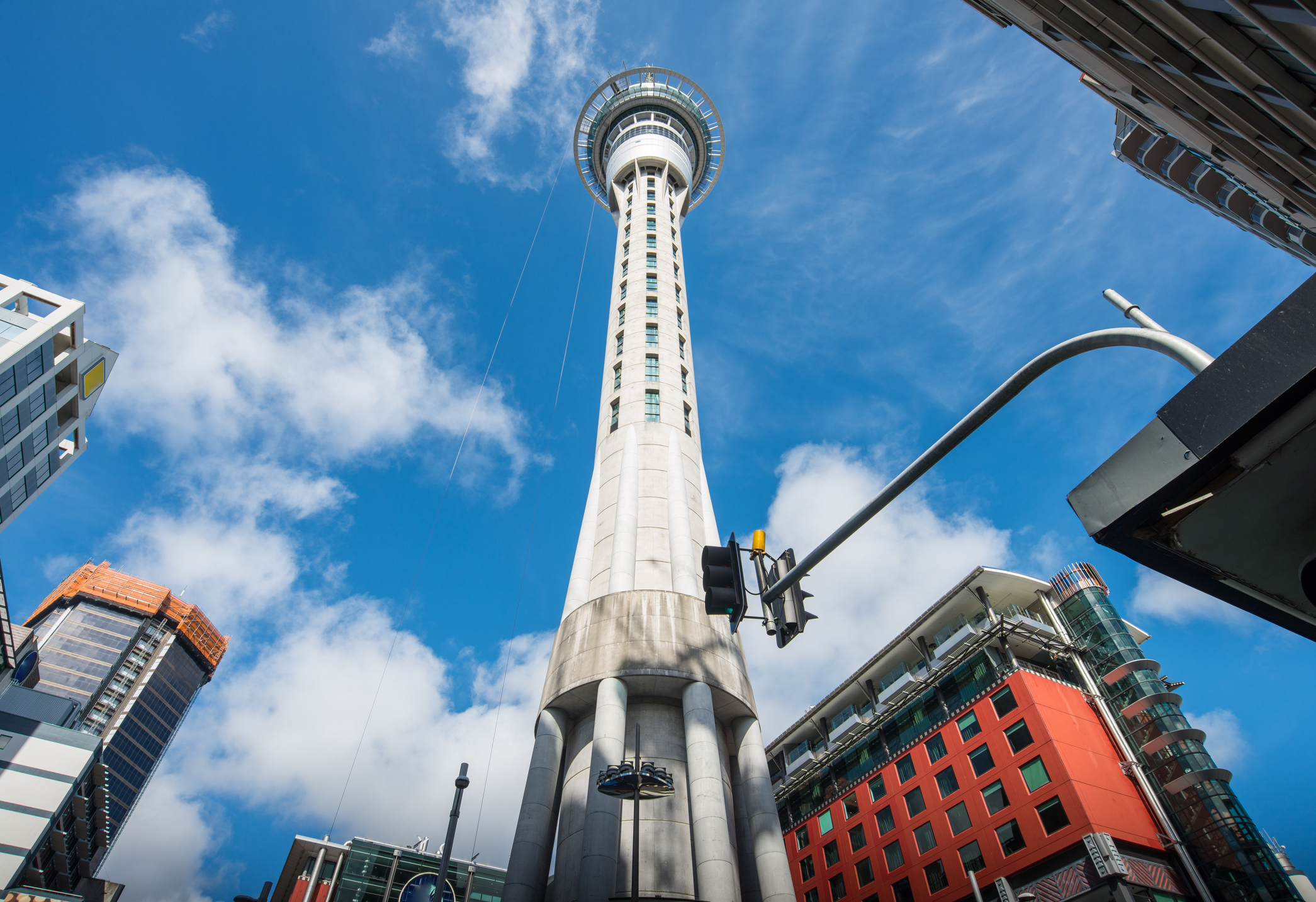 A big part of the win, Van Wersch said, is that GE is able to bring the capabilities of a big company but deal with customers at the local level. The GE team put together a solid commercial offer that could ultimately help the airline increase fuel-efficiency for its fleet. "By being patient and being local, we can get customers to select GE as their main supplier," he said. "It's a great story."


The airline said the new planes will replace eight 777-200 wide-body jets by 2025. "Combined with GE's GEnx-1B engines, they are expected to be 25% more fuel-efficient than the aircraft they're replacing. This is a hugely important decision for our airline," said Air New Zealand CEO Christopher Luxon, in a press release.




Landing such a prestigious customer could have knock-on effects for GE's businesses. For one thing, GE is also being considered for additional service contracts on the engines. The contract with Air New Zealand also positions  GE to win deals with other New Zealand businesses, such as gas and wind power. "Air New Zealand is considered a well-respected brand in the country," Hart said. "When we talk to other GE customers about Air New Zealand, it really helps to build confidence."




Kelly had been intrepid in working towards landing Air New Zealand's business, but keeping his cool on the tower took an altogether different kind of courage. Since Hart had made the jump before, he was supposed to go first, but Kelly wanted to get it over so badly that he leapt first. Cables guided him down and a winch slowed his descent a few feet above the ground. He landed without incident.




At the bottom, representatives from Boeing and Air New Zealand, as well as colleagues from GE and its partners, were waiting to shake Kelly's hand.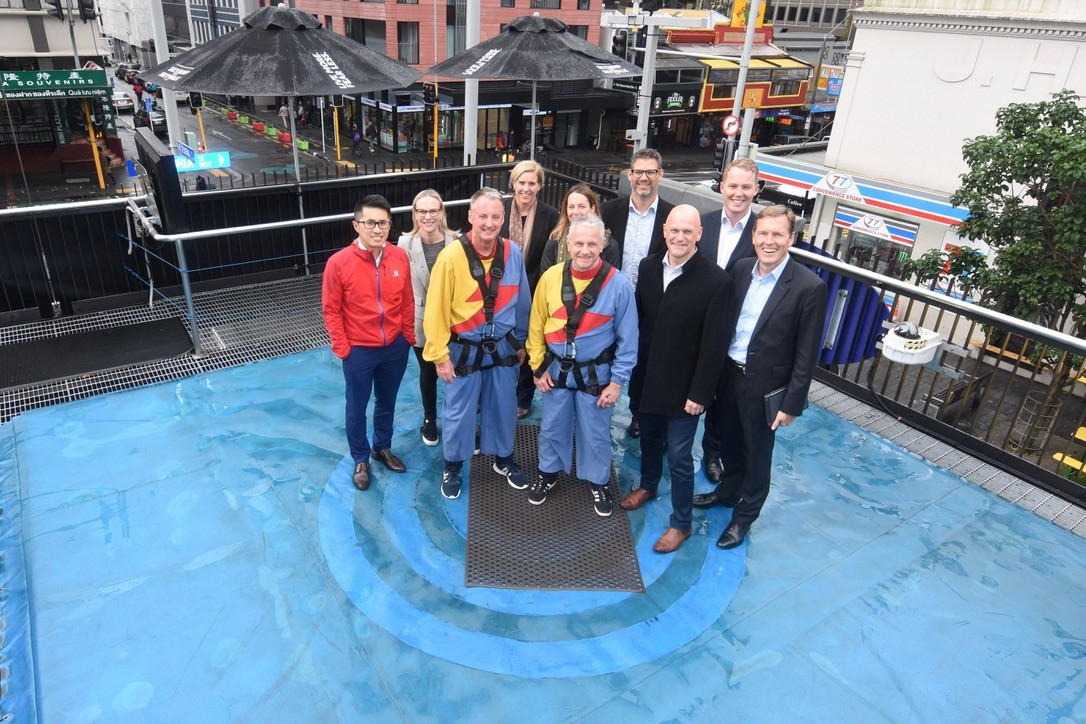 Categories
tags