Every year, GE Reports profiles people — GE employees as well as customers, partners and students — who are helping advance the energy transition to make the world more sustainable, figure out the future of flight and bring together the physical and digital worlds to improve diagnostics and help make precision healthcare commonplace. Look at our list from 2021.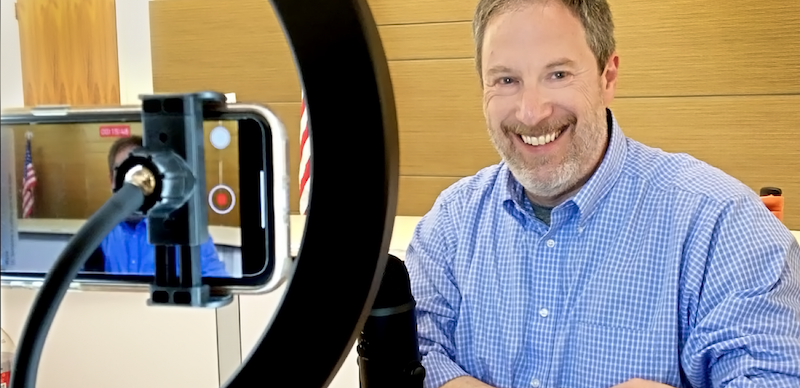 A passion for science was lit, literally, at an early age in Jeff Goldmeer. "In the winter, in New York, my dad would build a fire and I would just sit and be completely fascinated," he says. "Later, as an undergrad, when I learned that combustion was a thing and that you could study it, it really set me down the path I'm on today." That path has led him to become one of GE's foremost experts on unlocking energy from natural gas, hydrogen and other fuels. Goldmeer's technical job title is emergent technologies director for GE Gas Power, but he's better known around the company as the "fuel guy" and for co-hosting with Brian Gutknecht a popular podcast called, fittingly, "Cutting Carbon." The podcast, which has more than 40,000 downloads, serves as an informal and insightful discussion of the challenges related to decarbonization and the solutions for the planet's energy future. In December the podcast won a 2021 MarCom Gold Award. Read more about Jeff Goldmeer and "Cutting Carbon" here.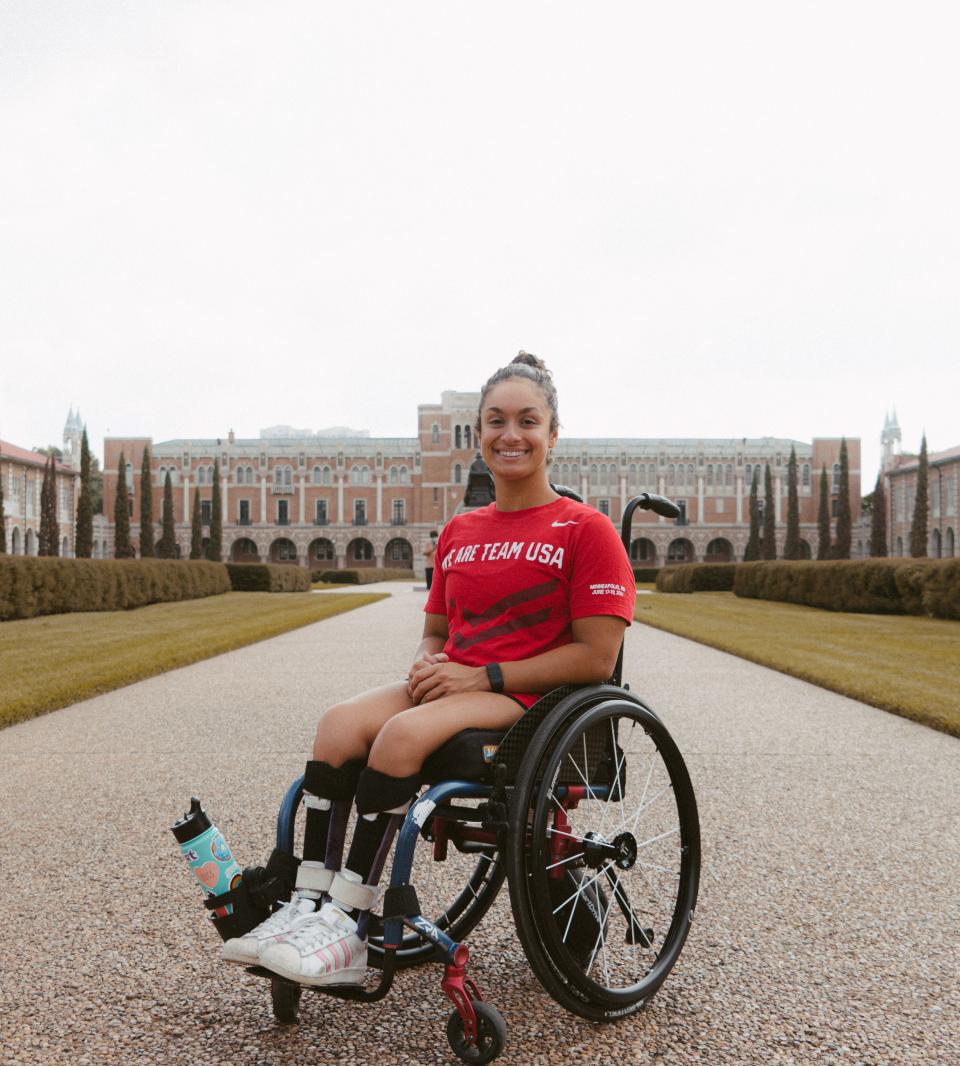 At the 2020 Paralympic Games in Tokyo last summer, GE Reports cheered for one competitor in particular: Ahalya Lettenberger, a 20-year-old Chicago native and an international swimming champion. She took to the pool for Team USA in the 400-meter freestyle and the 200-meter individual medley, winning silver in the latter. When she is not swimming, Lettenberger is studying bioengineering at Rice University. This summer she worked on ventilators as part of an internship with GE Healthcare through GE's Edison Engineering Development Program. Lettenberger was born with arthrogryposis amyoplasia, a musculoskeletal disorder that affects her movement from the hips down. Though she grew up playing soccer and softball, it was through swimming — and the friendships she struck with other Paralympic athletes — that she found her identity. "The freedom that the pool gave me just felt like a second home," she says. Read more about Ahalya Lettenberger here.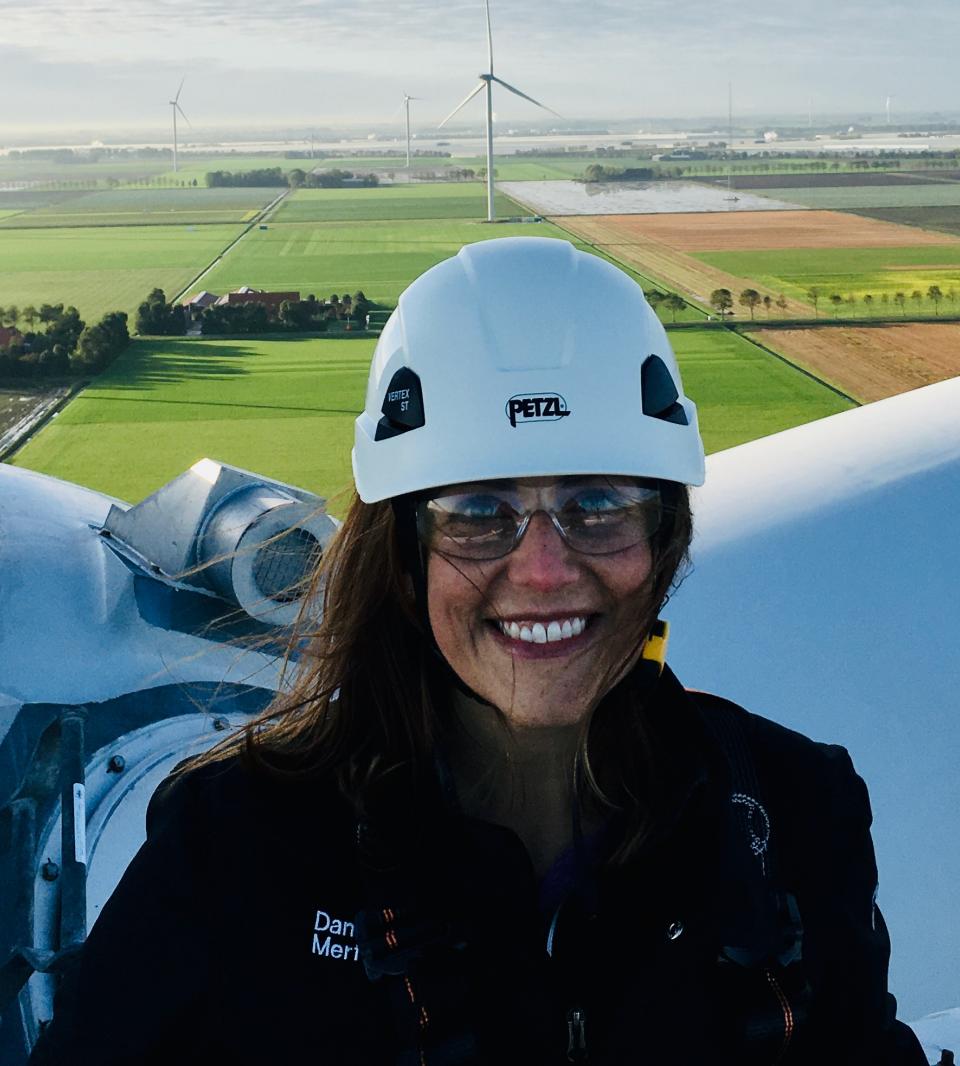 Even as a child, Danielle Merfeld was drawn to puzzles and experiments. Her love of science set her on a path that brought her to GE and took her to the White House last spring. Merfeld, vice president and chief technology officer of GE Renewable Energy, was there to present ideas for a sustainable future at the Leaders Summit on Climate, the largest virtual gathering of world leaders to date that also included business and civil society representatives. She talked about the innovative work GE is doing to speed up decarbonization around the world and described the company's latest technologies and research projects, from the digital grid to new superconductive generators for wind turbines and 3D-printed wind turbine blade tips. "It really feels like we're changing the world," Merfeld said. "This is an area where we're reinventing the energy sector — making it more sustainable and affordable. And everybody can sort of connect with that."
Merfeld, who has a Ph.D. in electrical and electronics engineering, has held a variety of roles at GE over the past 21 years, most recently serving as vice president and general manager of GE Research. She is also the co-leader of GE's global Women's Network, which works to attract, develop, inspire and retain female talent within the company, and is a big advocate for girls and women in professional and educational STEM programs. In February she was elected to the National Academy of Engineering. Click here to read more about Danielle Merfeld.
Alex Schwery is not intimidated by the sight of a big mountain. He grew up in the shadow of Switzerland's Matterhorn and summited its pointy peak last year. So when GE Renewable Energy was tasked with developing the technology to run a huge 1-gigawatt hydroelectric storage plant above the Alpine village of Linthal, Schwery was in just the right place. The chief consulting engineer at GE Renewable Energy's Hydro Power unit was part of a team that designed four ingenious pump turbines to efficiently move water between two lakes separated by a 2,000-foot drop — close to twice the height of the Eiffel Tower — and use them to store enough energy to supply the equivalent of 1 million Swiss homes for more than one day. For more on Schwery's work on the Linthal pumped hydro plant, click here.

Growing up in the flight path of Reagan National Airport in Washington, D.C., Shawn Newman became fascinated by the planes that flew over his house. That fascination led him to study engineering at the University of Cincinnati before landing 28 years ago at GE Aviation, which has its headquarters in the Ohio metropolis and where he now works as a senior systems engineer. For the better part of two decades, Newman and his colleague Corwin Angel have been paying their passion for science forward by mentoring and tutoring students in Lincoln Heights, the most concentrated African American community in Ohio. Read more about Newman and Angel's community outreach here.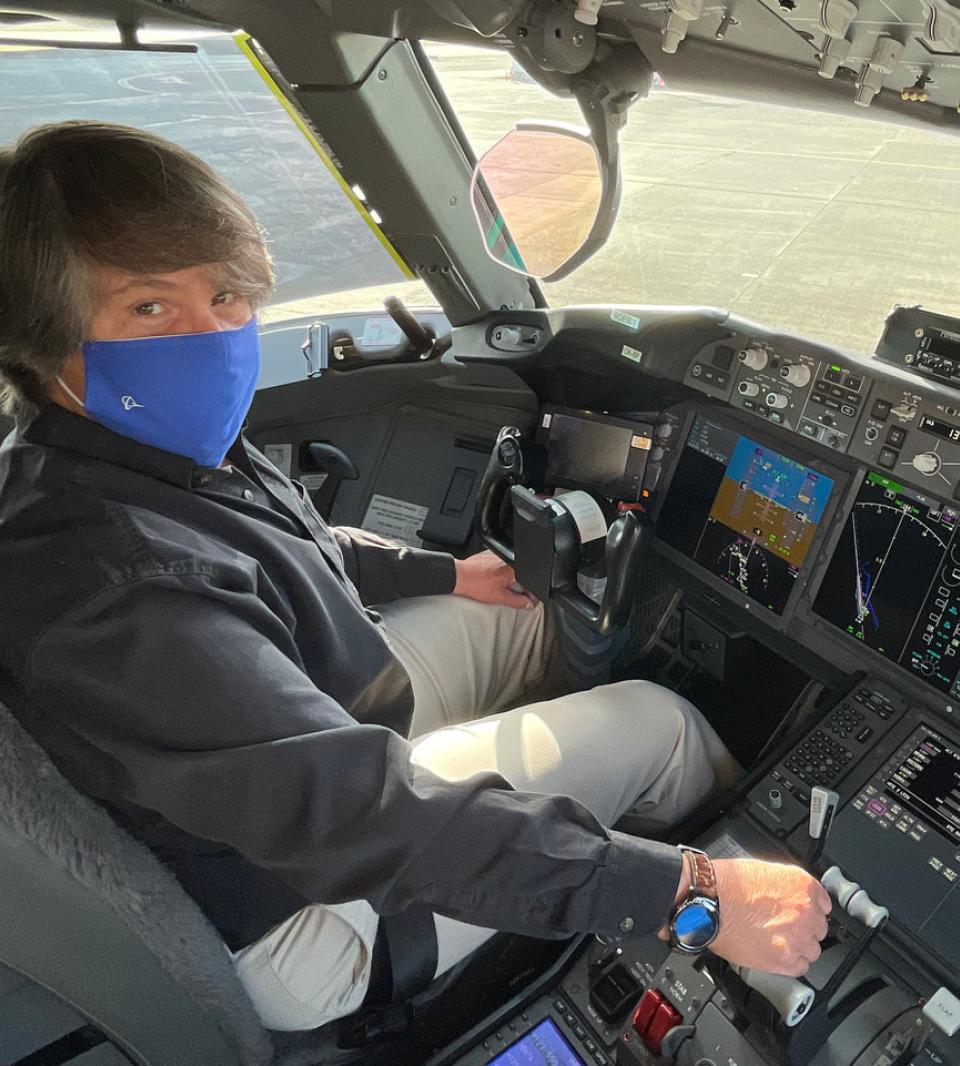 Heather Ross flew Air Force jets in the Gulf War and piloted passenger planes for a major U.S. airline before becoming a test pilot at Boeing. But nothing compares to the aircraft she's flying now. In mid-November, she brought to the Dubai Airshow the Boeing 777X, the plane-maker's latest wide-body jet, powered by GE Aviation's GE9X engines, for its much-anticipated public debut. As deputy chief pilot for the 777X program, Ross is part of the team making sure the jet will be ready to enter service. GE Reports spoke with her on board the jet in Dubai. Read the story here.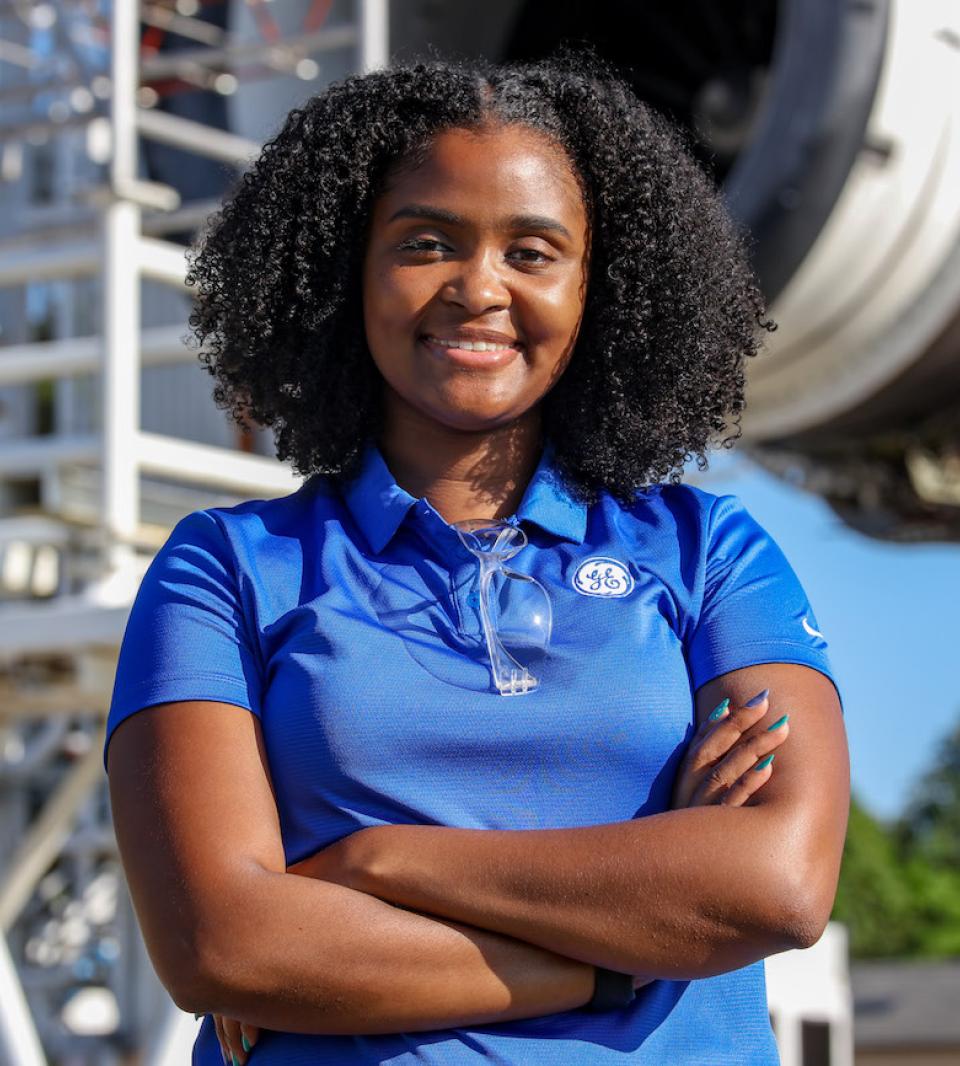 The first time Alisha Davis-Kent heard about Next Engineers, GE's college readiness program focused on increasing the diversity of young people in the engineering field, she felt like someone had "heard my story, understood my story and was creating a solution to help others overcome some of the struggles and problems that I had as a child."
For Davis-Kent, who now works as a test engineer at GE Aviation's headquarters in Evendale, Ohio, that feeling was grounded in reality. Growing up in an underserved community on the west side of Louisville, she followed her parents' advice to study hard and do well in school — "not just for the impact it would have on my life but on the lives of others around me," she said. But once she started in the industrial engineering program at the University of Louisville in Kentucky, she realized how much she could have benefited from more STEM-related classes in high school — not to mention from the guidance of a mentor or two. Now, through Next Engineers, she sees an opportunity to give students the solid foundation she wishes she'd had. Read her story here.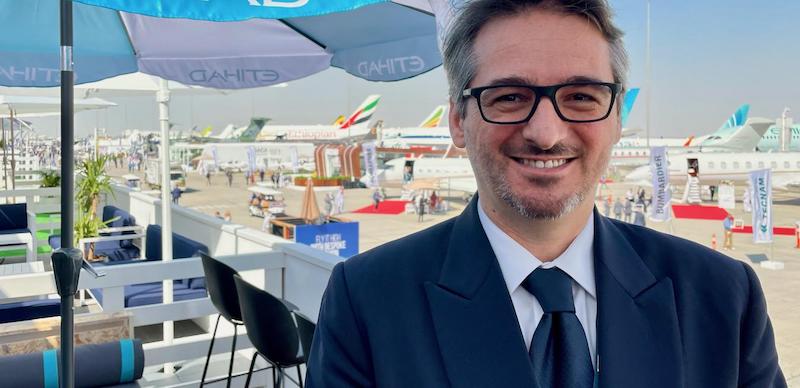 When Mimmo Catalano was 5 years old, his dad took him to work at his office, at an airport in Sardinia, and the boy's imagination was captured. Today Catalano is a 16-year veteran of Etihad Airways, and in October he captained a long-haul flight from London to Abu Dhabi that was like none before it. The Boeing 787-10 Dreamliner, powered by GE Aviation's efficient GEnx engines, produced carbon emissions 72% lower than those on a typical flight. How Etihad and its captain accomplished this is a story of many contributing technologies. They include sustainable aviation fuel, contrail mitigation, GE's Fuel Insight software and a cleaning system that helps make jet engines run more efficiently. The trip showed what a more sustainable future could look like for the airline industry. Meet the captain here.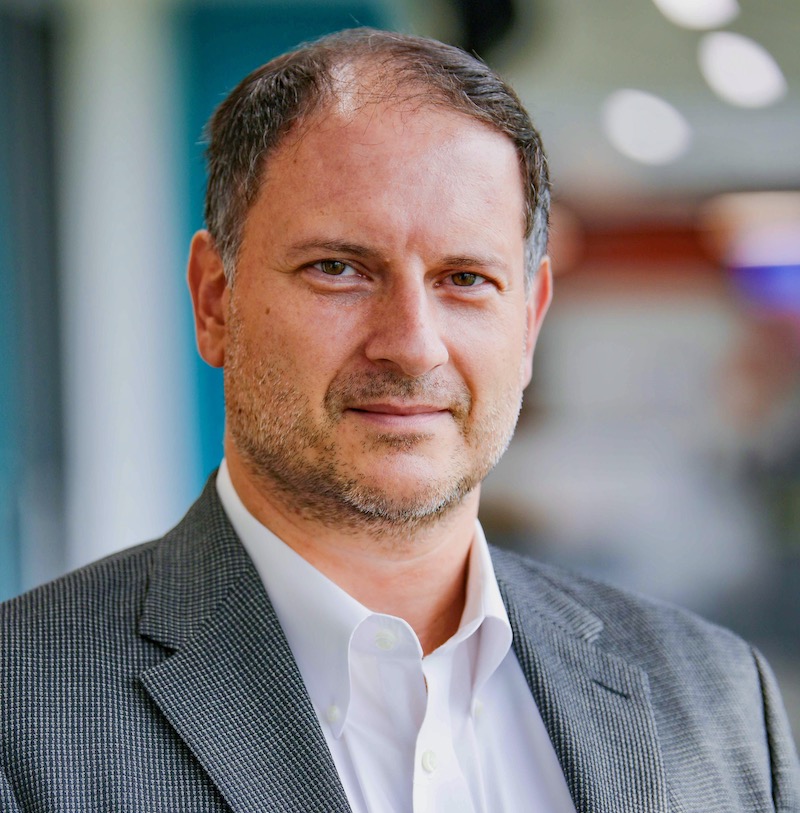 When Gurhan Andac was growing up in Ankara, Turkey, he dreamed of designing big ships or locomotives. Then, during his senior year at college, a professor showed the class a video about gas turbine jet engines, and he was converted. Today he is GE Aviation's engineering leader for aviation fuels and additives, and it's his job to research biofuels and synthetic fuels for engines, or sustainable aviation fuel (SAF). By switching from petroleum to SAF, the aviation industry could reduce its carbon contribution from fuel by up to 80%. Read about Andac and SAF here.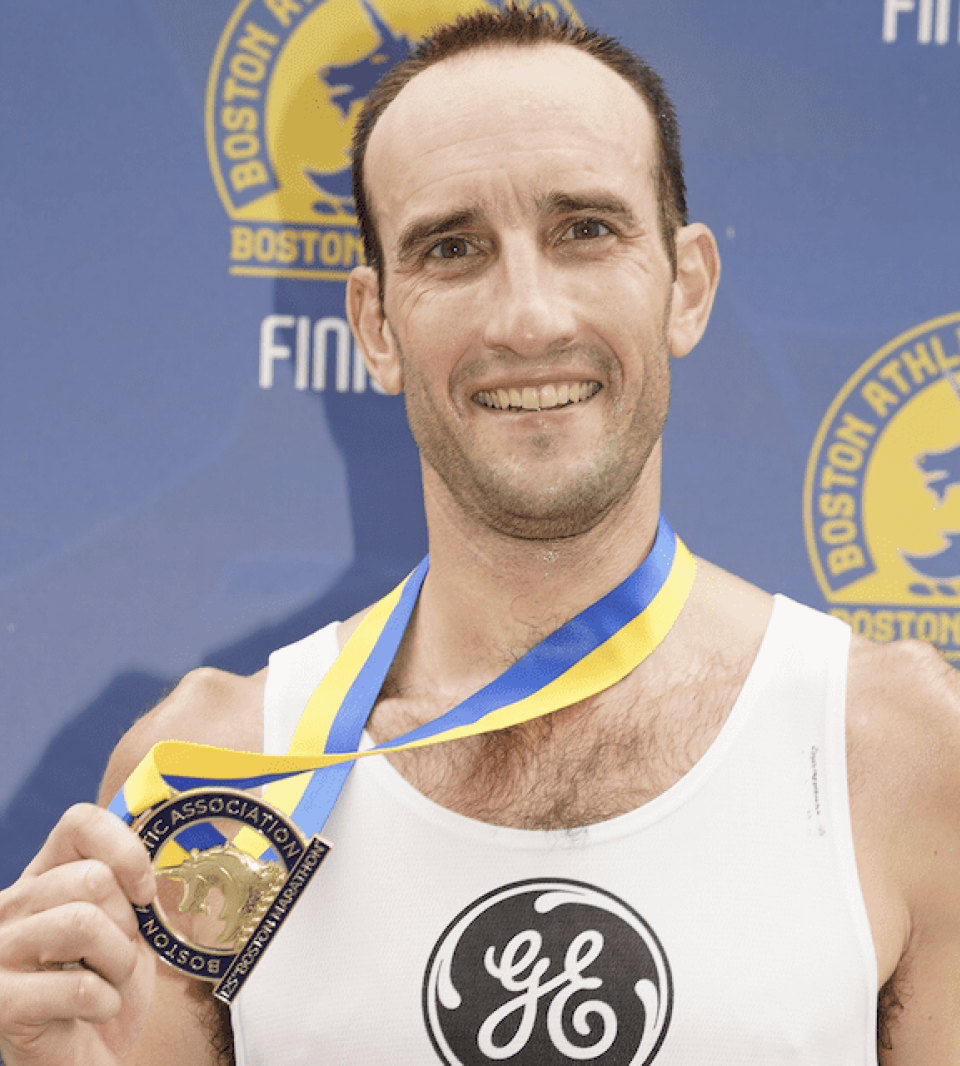 It can be hard to improve on a 2:28 finish in the Boston Marathon, but David Riddle has been trying. The GE Aviation engineer has been running for three decades and applying some of the tools of continuous improvement he uses at work to his training. He likens marathon training to lean, GE's continuous improvement management approach. Much like lean, long-distance running is essentially a process of continuous improvement. There are no home runs; improvement is unavoidably incremental, whether it's on the shop floor, in the engineering office or on the running paths of Cincinnati. Read Riddle's story here.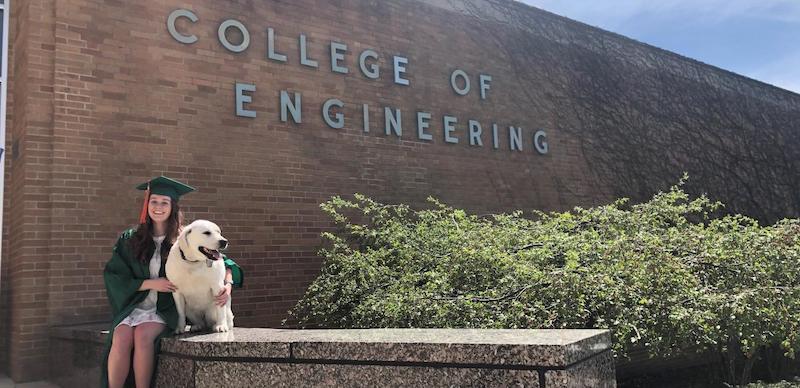 On the evening of May 26, GE engineer Abbey Bugenske was driving from Cincinnati to Cleveland to visit her parents when the governor of Ohio called. She had just been chosen as the first winner of the state's Vax-a-Million lottery, set up to boost participation in the COVID-19 vaccination program. "I didn't believe Mike DeWine was calling me," says Bugenske. Some people might take those winnings and go on a long vacation, but the Michigan State University grad had landed a spot in GE's prestigious Edison Engineering Development Program last year, and she was too busy deciding which of the many areas of aviation she wanted to pursue. "It's been a lot to take in," she says of her first months at GE Aviation, "but I think the learning curve has definitely leveled. At this point, I'm just excited to dive deeper." You can read more about Abbey Bugenske's amazing year here.
Some people have a lucky star; GE researcher, engineer and educator Pier Abetti has a whole constellation. Growing up on the outskirts of Florence, Italy, Abetti, who turned 100 in February, lived with his family close to the observatory where his father, Giorgio, and grandfather, Antonio, made important observations of stars, galaxies and the sun. The observatory just happened to be situated close to the villa where another famous Italian astronomer, Galileo Galilei, spent his final years. So you could say that science was not only in Abetti's blood; it was his destiny. When he was young, his parents frequently hosted scientific stars, including eventual Nobel Prize winners Enrico Fermi and GE's Irving Langmuir, for afternoon tea. When Pier was 8 years old, in 1929, family guest Albert Einstein tousled the child's hair and told his parents that the boy was very smart. "One day he will be as famous as his father and his grandfather," Abetti remembers Einstein saying. After World War II, Abetti immigrated to the U.S., where he earned a doctorate in electrical engineering and went to work for GE. For 34 years, he played an important role in improving the electrical grid, developing computers and doing pioneering work on power transformer technology. He earned the Charles A. Coffin Award for outstanding merit, then the highest honor for a GE employee and named after the company's first CEO. Click here for more on Abetti's rich life and his trailblazing work at GE.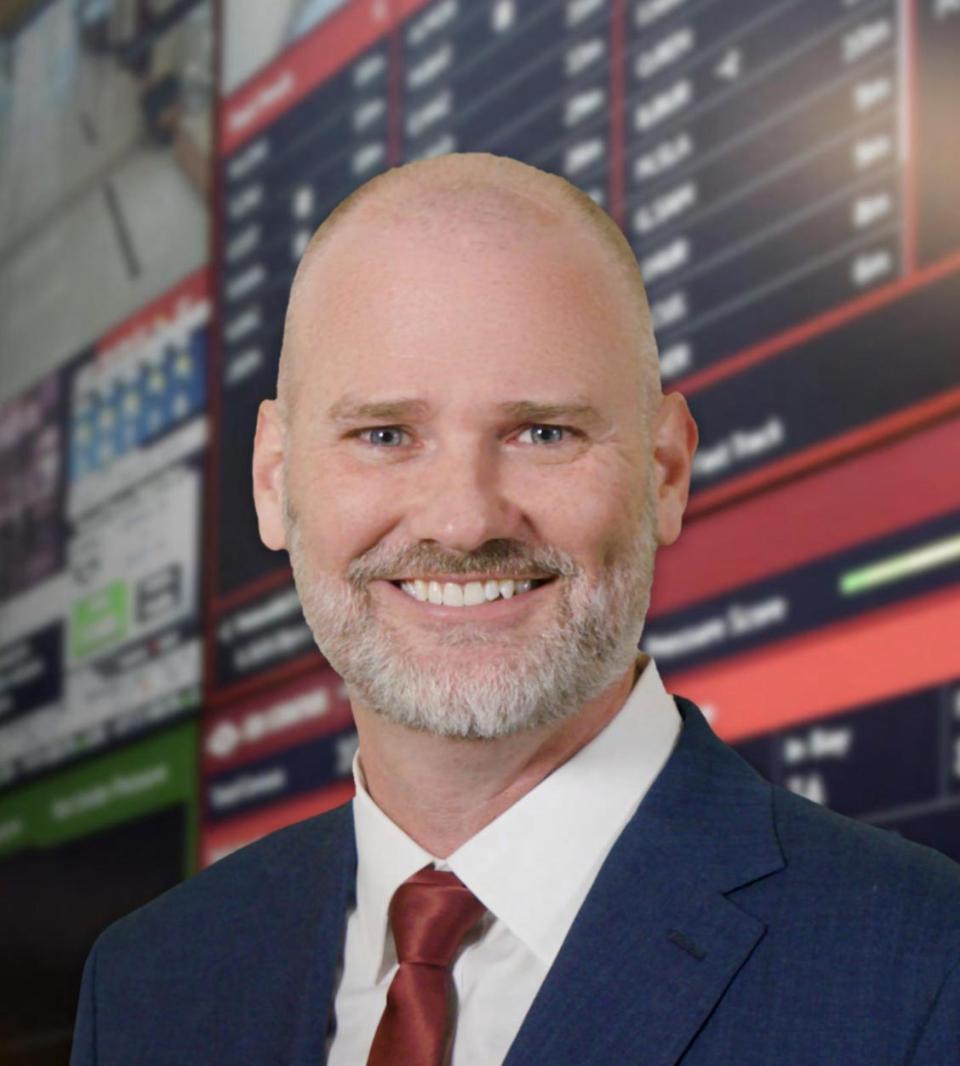 Jeff Terry founded Clinical Command Centers, the GE Healthcare unit that developed a software platform for real-time patient care operations. In Oregon the software gives clinicians information about ICU beds, ventilators and other care resources in the state. The Oregon Care System (OCS) uses 4.2 million data points per day to match patients with required medical resources. GE Reports sat down with Terry to get an up-close look at how OCS works.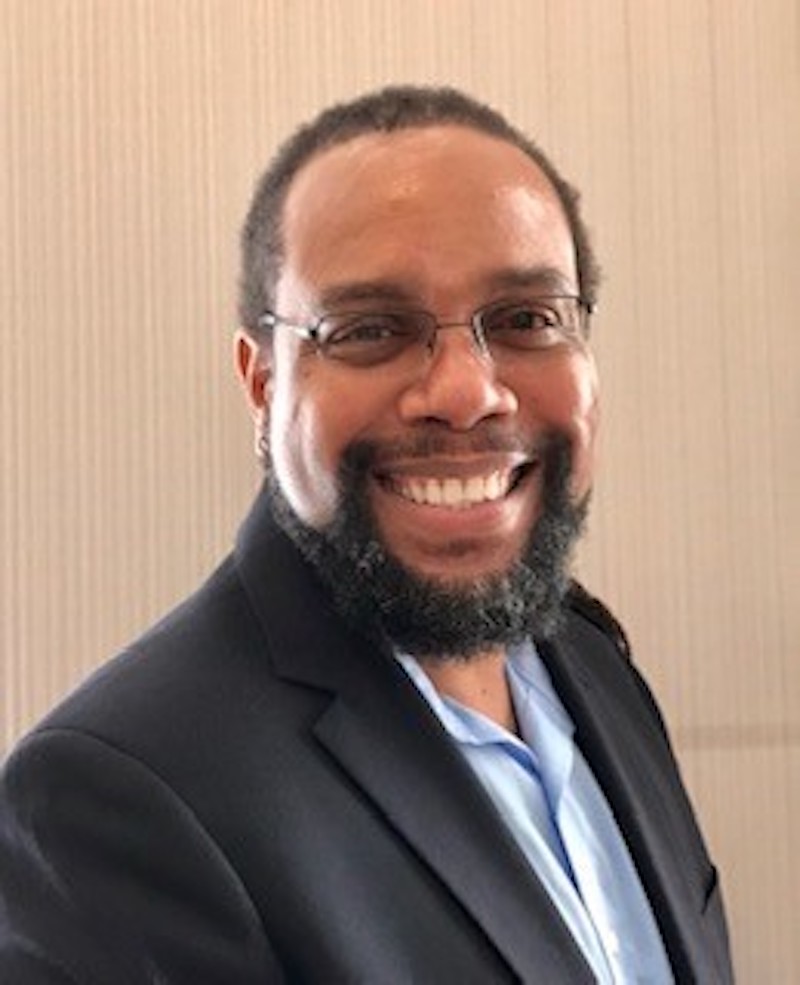 Ezra Laurent is a mechanical engineer, but he likes to think like a sports coach. "I'm always asking questions," he says. "What can we do better? How can we change things? Who are our best performers? What can we do differently?" But Laurent isn't seeking to get an edge from elite athletes. He and his team are working to get the very best out of another group of powerful performers: a fleet of GE's gas turbines that generate electricity for people around the world.
Laurent, a director of global lean for field services at FieldCore, the GE-owned service and maintenance subsidiary, specializes in lean management. He fixates on one particular number: the sum of hours a gas turbine is offline during routine maintenance. Every minute the machine isn't generating electricity not only costs money, but it could lead to disruptions in power supply. Having one GE 7F gas turbine, which can produce up to 239 megawatts in a simple cycle, out of service could translate into tens of thousands of dollars in lost revenue for the power producer every hour. "It's all about improving execution for outages," says Laurent, who joined GE as a field engineer more than 20 years ago. Read more about Laurent's work here.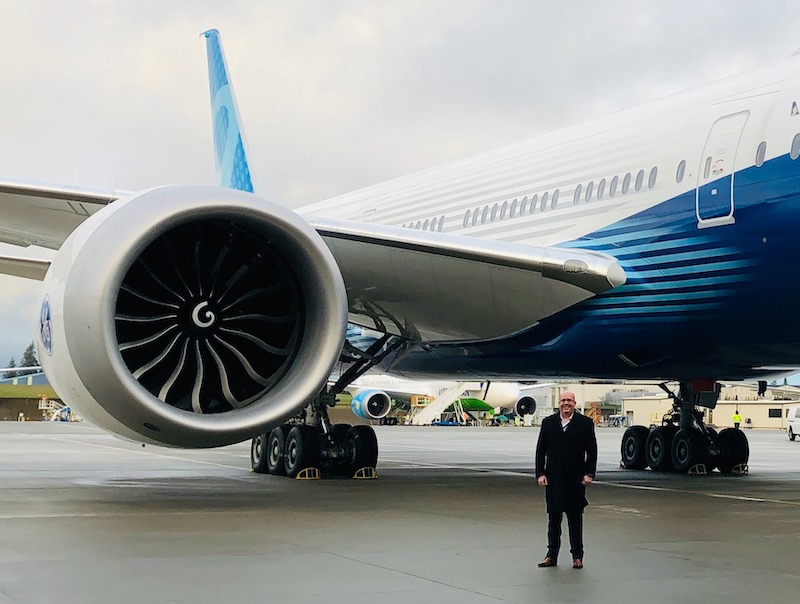 Travis Harper's life has always been full of planes. Growing up two blocks away from Midway Airport on the south side of Chicago, there always seemed to be a jet landing over his family home. It was that same fascination that also helped set the course of Harper's life. He pursued engineering degrees from Northwestern University and Ohio State and earned a spot on a team at GE Aviation designing and manufacturing the world's most advanced commercial jet engines. Now it has brought him to the latest chapter in his career — a leadership role on a team reinventing the future of flight. He and his colleagues are developing the technology that could ultimately lead to an engine that would use 20% less fuel and produce 20% fewer CO2 emissions than the most efficient jet engines today. Read more about Harper's work here.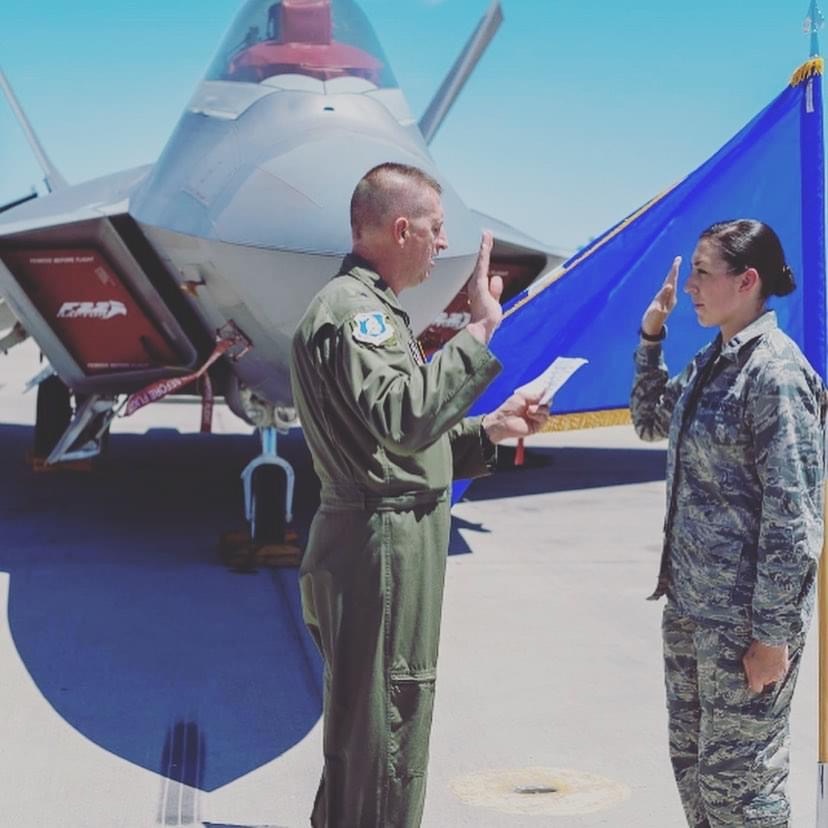 Service before self. That was the message Gabrielle "Gabbe" Kearney (pictured at top and above), a GE Aviation lead security analyst, heard throughout her upbringing. Her father, Brigadier General Ron Wilson, had a full-time job with the National Guard, but also found time to volunteer with the PTA and fire department, coach youth sports and work part-time for American Airlines. Across six years of active military duty and three years in the Air National Guard, Kearney learned a lot about technology and people skills. From her long military tenure through her involvement with the GE Veterans Network (GEVN), she is a testament to the power of veterans and a champion for their advancement in the corporate world. Kearney came to GE through its Junior Officer Leadership Program (JOLP), which helps ex-military members find their first civilian roles, providing three eight-month rotations in different positions with one of GE's businesses. "There's just something that changes you when you impact other people's lives, their careers, their families," she says. "Something that makes it click, that life is just so much bigger than you. Yes, I wanted them to become amazing at fixing airplanes. But I wanted it to extend beyond the military: Be better leaders, husbands, wives, spouses, daughters." Read about Gabbe Kearney's journey here.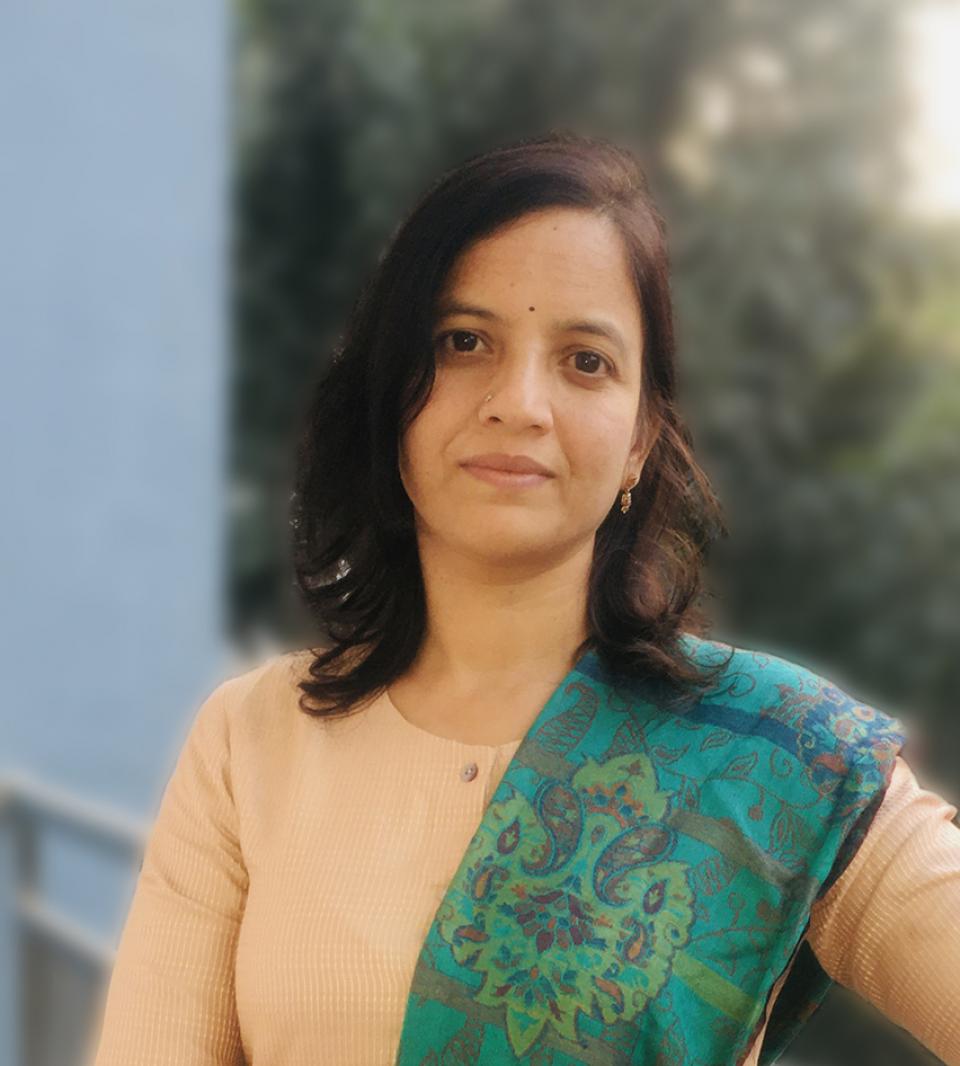 Before becoming a patent expert at GE Renewable Energy, Kavitha Andoji spent her days dreaming up practical inventions that could save her family in Hyderabad, India, time or money. One early idea involved rigging up a stationary bicycle to use the energy from pedaling to power the lights in her family's home. Another of her handy devices repeatedly hammered a pomegranate to expel its seeds without wasting the juice. When she grew up, inventions became the focus of her professional life. Andoji has gone on to analyze more than 50,000 patents for the GE unit's Grid Solutions business and holds six of her own. To read more about Andoji's work patenting inventions at GE, click here.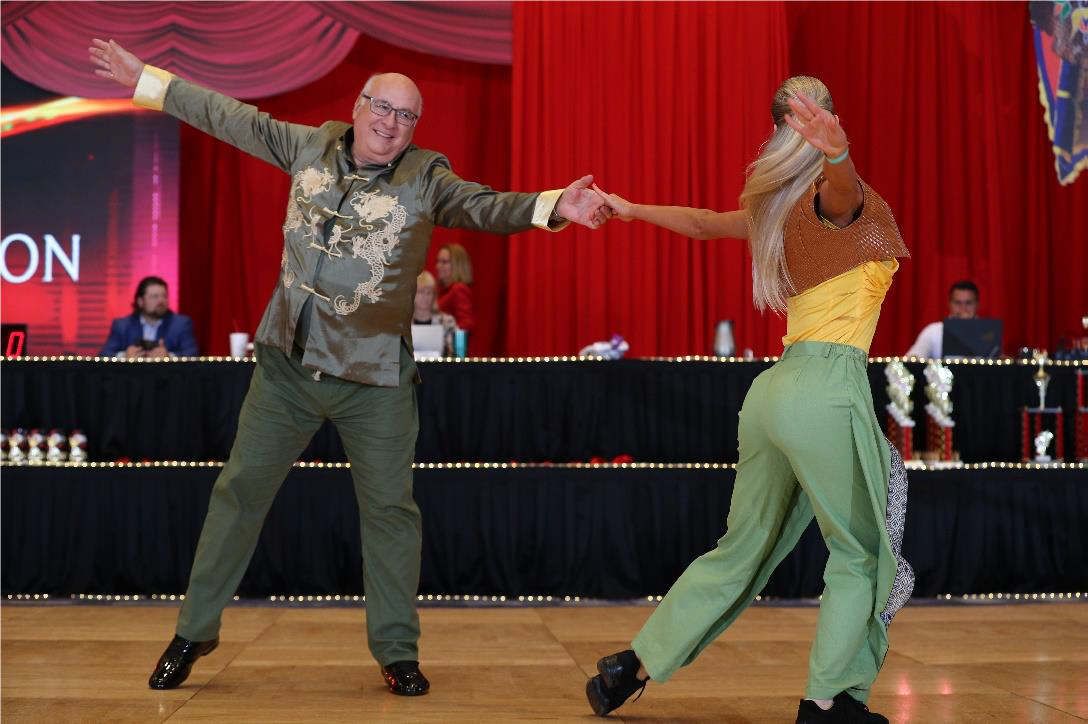 Bob Senzig is a living example of the importance of CT imaging. He was GE Healthcare's chief engineer for CT scanners until his retirement in 2018. On a trip to Mexico last year, he contracted coronavirus and needed emergency treatment. One of the machines doctors used was a GE BrightSpeed CT scanner that he had helped design and make affordable during his career. The familiar "face" of that scanner and the work it accomplished both helped save his life. Read his story here.
GE Aviation makes more than just jet engines. Its Systems business, which employs some 5,000 people worldwide, builds avionics, core computing systems and other technology for the industry, says Brad Mottier, its president and CEO. Born into a flying family, Mottier has lived much of his life on planes. He even flew himself to his first job interview. This summer, GE Reports caught up with Mottier at the EAA AirVenture Oshkosh airshow, which he was visiting for the 40th time. Mottier had sustainability on his mind, including hybrid-electric and electric flight. Read what he had to say here.