If you want to see the future of electricity, grab an espresso and head to Northern Italy. There, just outside the industrial city of Turin, the combination of renewable energy, traditional generation and a high-voltage cable from France has created more power supply than the region can absorb. So much so, in fact, the glut took at least one decades-old power plant out of commission in 2013. "If you are losing money, you don't want to invest more if you have no clue whether you are ever going to get it back," says Mario Cincotta, general manager of multi-year agreements for GE's Power Services business in Europe.
But Cincotta's business came back with a solution. He and his team analyzed the local energy segment, upgraded the plant's natural gas turbine with new technology and software and figured out how to start and stop it 2.5 times faster. The speed is critical to helping the plant ramp up when the wind stops blowing and the grid needs power.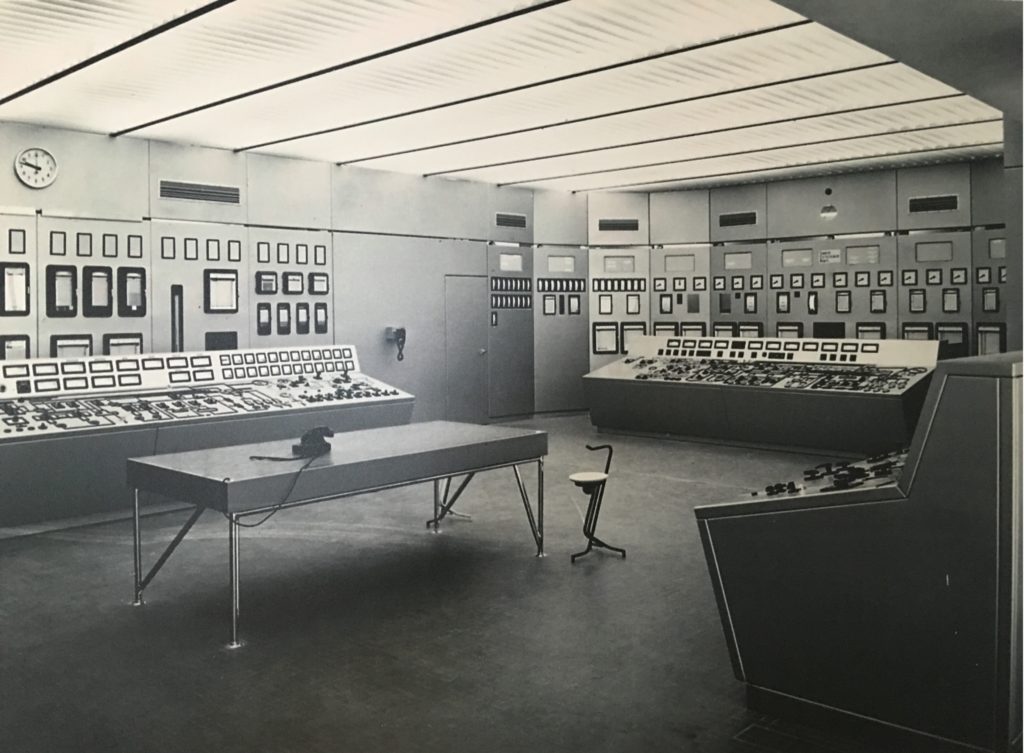 The Chivasso power plant opened in the 1950s. Image credit: A2A

Cincotta says the project started as a data mining exercise.

His team first gathered public data about energy prices and distribution from the area around the plant, which is located in the commune of Chivasso just north of Turin. They used special software used by GE's energy trading group to model the regional electricity demands. "We ran analysis and simulations on the micro and macro levels, what capacity would be needed and how quickly," Cincotta says.

They first got the bad news. They realized that even with the right technology upgrades, a brand new plant nearby using Siemens turbines would still be able to beat the customer, the Italian utility A2A, from a cost perspective. But when they bundled the upgrades with GE's asset performance management software built on Predix, the company's cloud-based operating platform for the Industrial Internet, the story turned from dark to hopeful. "We ran the analysis and we saw there was money available to play for and win," Cincotta says.


One of Chivasso's original turbines. Image credit: A2A

GE Power presented the findings to A2As engineers and traders and convinced them to try to fire up the turbine again. They first installed a new type of combustor on GE's 9FA gas turbines powering the plant that improved the turbine's response times and also allowed it to operate within the emissions envelope set by Italian regulators. "The technology turned an airplane into a space shuttle, but now we needed the data and software to drive it," Cincotta says. "Without them, the power plant would be just a fancy toy."

He and his team started funneling data from sensors inside the turbine into software applications built on Predix. "We basically built a black box that allowed us to monitors the unit's physics and mechanical performance and make it work harder," Cincotta says.

Cincotta says the upgrade now allows A2A to respond to the grid when it needs more power, simulate grid conditions, make the plant available and respond quickly in a profitable way. "They now have a system that allows them to manage complex data easily," he says. "Otherwise it's a nightmare, like manually flying a spaceship."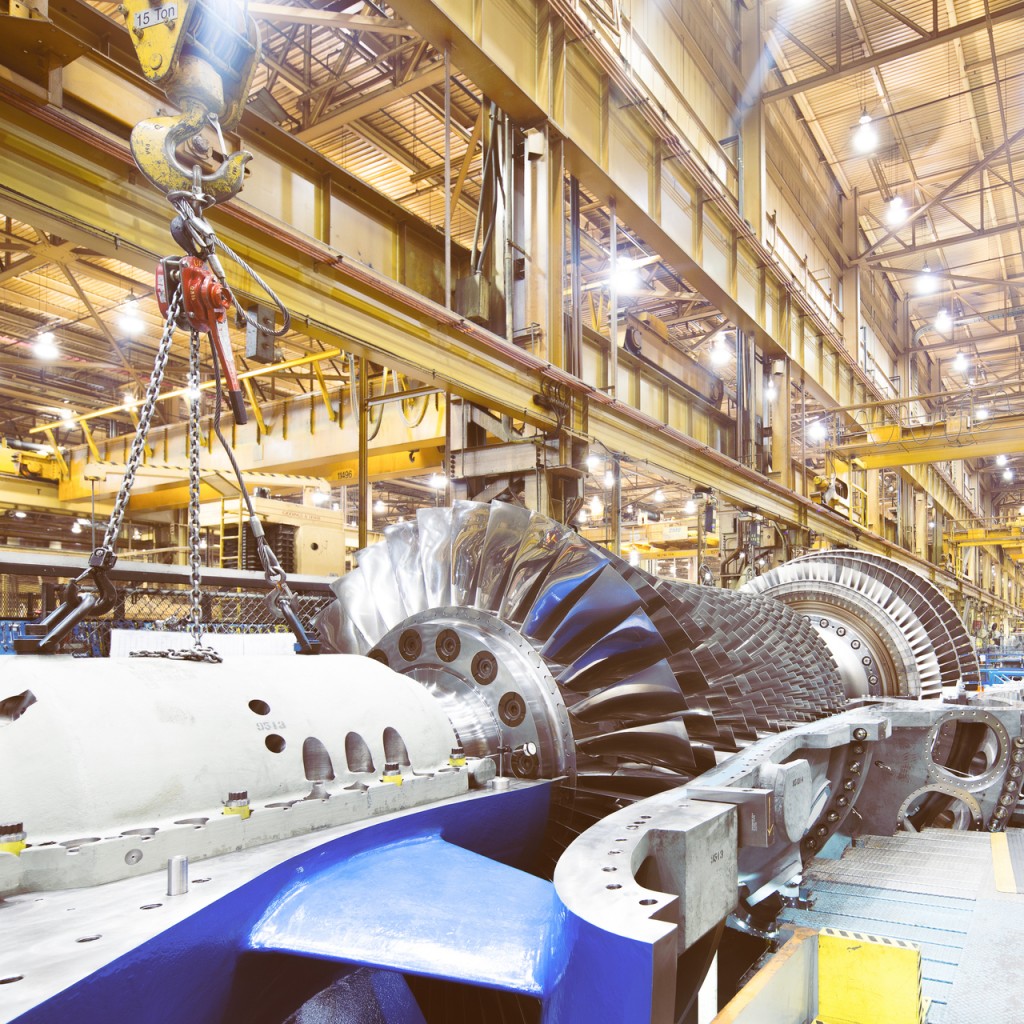 A brand new gas turbine at GE Power's gas turbine factory - the world's largest -  in Greenville, South Carolina. Image credit: GE Reports/Chris New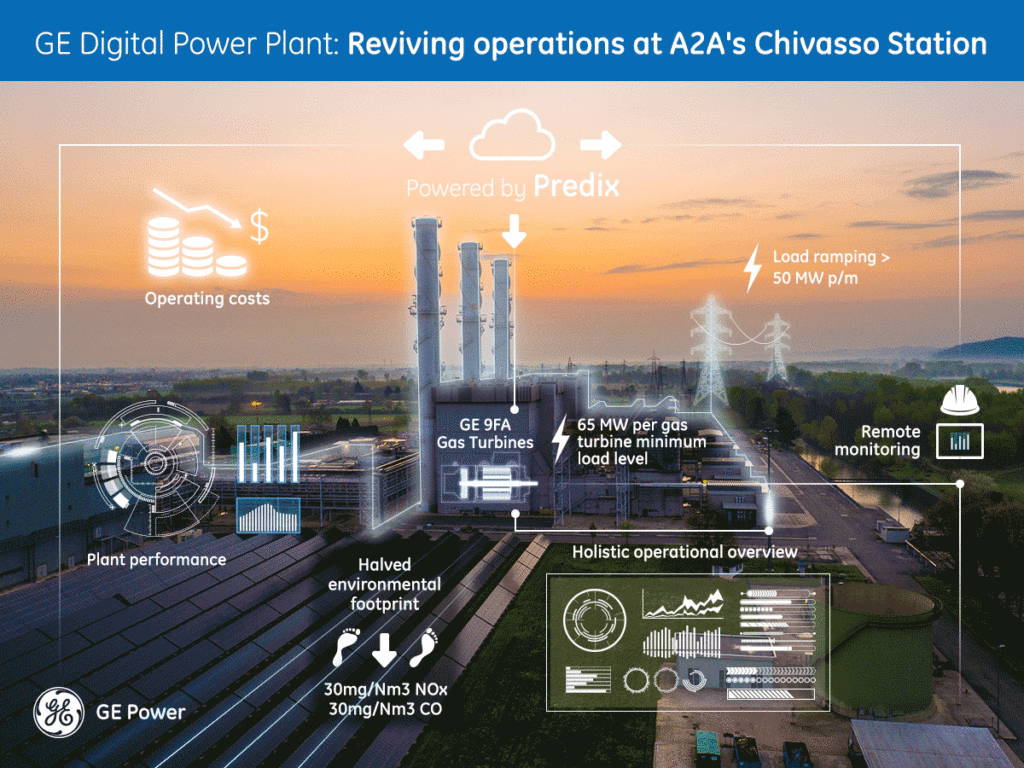 Categories
tags