As the healthcare industry feels the pressure of burgeoning costs and staff shortages, rapid advances in technology are playing a vital role in delivering efficient clinical care, from discovery and diagnosis to targeted treatment planning.
While the pandemic has left many hospitals struggling to meet backlogged demand, the benefits of the acceleration it prompted in digital healthcare and cutting-edge medical imaging technology are here to stay.
Increasingly, artificial intelligence (AI) is revolutionizing the delivery of accurate diagnoses and improved workflow so clinicians can better focus on delivering personalized and more inclusive healthcare.
At the annual meeting of the Radiological Society of North America (RSNA) in Chicago this week, radiologists, researchers, and medical imaging providers are looking for ways new technologies can help them provide cost-effective, efficient care while improving patient outcomes.
"With an unparalleled combination of technology solutions and clinical understanding, we have a unique ability to help solve industry challenges by delivering clinical and operational insights through integrated data, analytics, and devices," says Peter Arduini, CEO of GE HealthCare. "A new era is coming for GE HealthCare, and with it, we hope to help healthcare transform as a whole by advancing precision diagnostics, improving capacity and efficiency, and increasing patient access."
GE HealthCare — which spins off from its parent company in January — is highlighting more than 40 of its latest solutions, many of which combine AI with integrated data and imaging technology to help solve some of the industry's biggest challenges.
Here are some of the game-changing developments GE HealthCare is exhibiting at #RSNA22.
Next-Gen MRI Brought to You by AI
The AI-driven SIGNA Experience platform is harnessing deep learning to increase automation and make MRI scanning more efficient for hospitals struggling to cope with issues such as staff burnout and soaring power bills. It's made up of four components:
SIGNA One: a new, easy-to-use, intuitive user interface that allows beginner MRI users to become proficient almost immediately, as there's virtually no learning curve
AIR Recon DL: the latest deep-learning-based image reconstruction solution, which enables faster scanning and improved image quality
AIR Coil: blanket-like MRI coils for an improved patient experience
automated workflow solutions to make MRI scanning simple
SIGNA Experience is integrated into the latest MRI 1.5T 60cm scanner, SIGNA Victor. This system brings the latest solutions while lowering operating costs for healthcare systems by delivering approximately 10% less power consumption and 70% less helium consumption.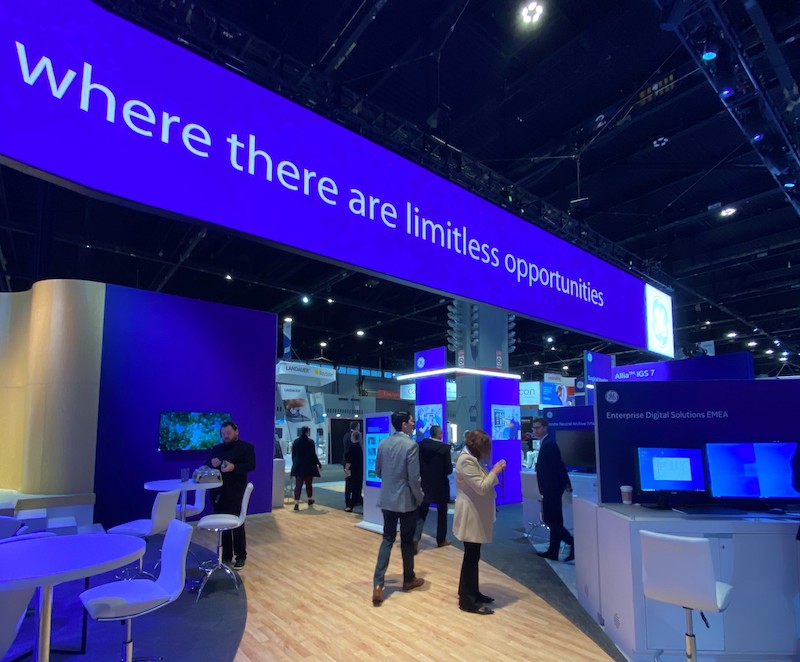 Collaborating to Scan More Patients with Less Waste
GE HealthCare announced an agreement with ulrich medical to offer a GE HealthCare–branded CT Motion contrast media injector in the U.S. The multi-dose syringeless injector delivers iodinated contrast media for computed tomography (CT) imaging exams. Contrast media is used to better visualize patients' organs, blood vessels, and tissues across disease pathways. The injector reduces CT procedure setup time and increases patient throughput by eliminating time-consuming preparation steps, while helping to optimize patient dosing and reduce wasted contrast media.
Scalability and Speed
The new Revolution Apex platform with Effortless Workflow provides an industry-first[i] CT platform with built-in scalability. That means that healthcare systems can get the latest detector upgrades without replacing the entire system.[ii] The new system also features the world's fastest gantry speed[iii] and offers peace of mind for radiology departments to stay ahead of the technology curve with software and hardware upgradability. This system also features the latest AI-enabled Effortless Workflow, which automates almost every step from pre-scan to post-scan.
Theranostics Creating a Future of Precision Care
While most medical therapies are designed with the "average" patient in mind, theranostics combines diagnostics and therapeutics to provide a more targeted and personalized treatment. Each year, 1.4 million patients die from prostate cancer — but there's hope. Clinicians and patients are seeing success with theranostics in prostate cancer, a highly manageable disease but one that can be difficult to treat when diagnosed at a late stage.
Theranostics in prostate cancer care begins with the production of radioisotopes for use in diagnostic tracers — like gallium-68 PSMA-11 — which attaches to a patient's specific cancer cells and releases radioactive emissions to provide molecular information unique to the patient. A new Solid Target Platform for GE HealthCare's PETtrace cyclotron — in combination with its FASTlab 2 New Edition platform — can produce 100 times more gallium for radioisotope production than a common generator, increasing access to theranostics capabilities for patients and clinicians.
In order to read the emissions from gallium-68 PSMA-11 tracer, a highly sensitive PET/CT scanner is needed, which gives the clinician information to make personalized therapy recommendations. After Colombian engineer Jorge Uribe lost both of his parents to cancer, he decided to use his skills to develop PET/CT scanners that could help improve outcomes for patients in places like his Andean hometown of Manizales.
Uribe played a lead role in rolling out the Omni Legend all-digital PET/CT platform, which boasts the highest sensitivity on the market — more than twice the sensitivity of prior GE digital scanners.[iv] Read more about his work here.
New therapies play a critical role in advancing theranostics and helping patients. A recent therapy for advanced prostate cancer, called lutetium-177 PSMA-617, was approved by the FDA. It works by binding to and delivering a small amount of radiation to prostate cancer cells anywhere in the body, to help patients live longer and maintain quality of life.
Clinicians want to know if the therapy is working; that's where StarGuide SPECT/CT system comes in. This new system, with new digital focus detector technology, can scan patients in 3D to provide more information to clinicians, and it's optimized for treatment monitoring.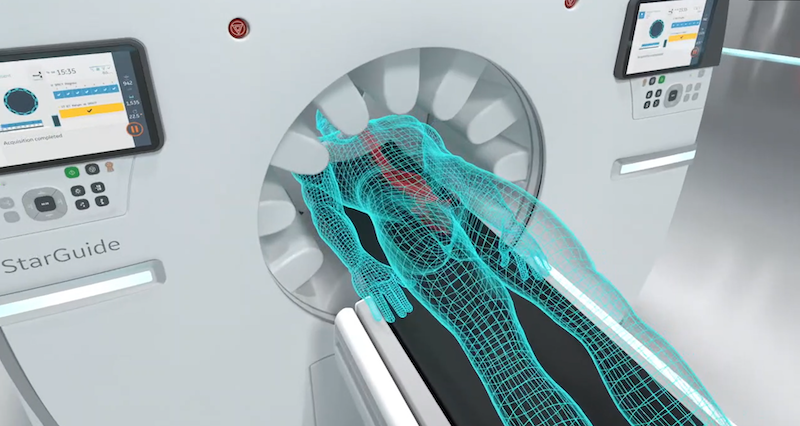 Expanding Cancer Care Access Through Collaboration
Deciding which cancer treatment path to take is invariably challenging, but in many developing countries, there are often few options offered.
While more than 50% of patients need radiation therapy, some countries only have one or two treatment-delivery machines per million people, as compared with 13 per million in the United States and Europe, says Sampath Kandala, general manager for the Precision Therapy segment within GE HealthCare.
To increase access to personalized medicine, GE HealthCare has announced collaborations with Accuray, Elekta, and RaySearch aimed at combining GE HealthCare's imaging solutions with precision radiation therapy to provide a pathway to earlier diagnosis and better treatment options for cancer patients.
Embracing technology is key to getting healthcare providers over the hurdles the industry currently faces to improve patient care, treatment options, and outcomes for the future.
---
Categories
tags