Think of it as Burning Man for flying enthusiasts. Here, you can almost smell freedom, independence and the sense that anything is possible mixing in the air with aviation fuel.
The formal name for the gathering is the EAA AirVentures Oshkosh fly-in. It features daily airshows displaying everything from acrobats and wing walkers to jet-powered biplanes and the latest commercial and military aircraft.

There will be 500,000 people walking around the Wittman Regional Airport in Oshkosh, Wisconsin, this week. That number includes 10,000 pilots who flew here in their own planes. Some even built their aircraft in the garage. Many of the pilots are camping next to the runway, under the wings, under the stars. We spent a day with them.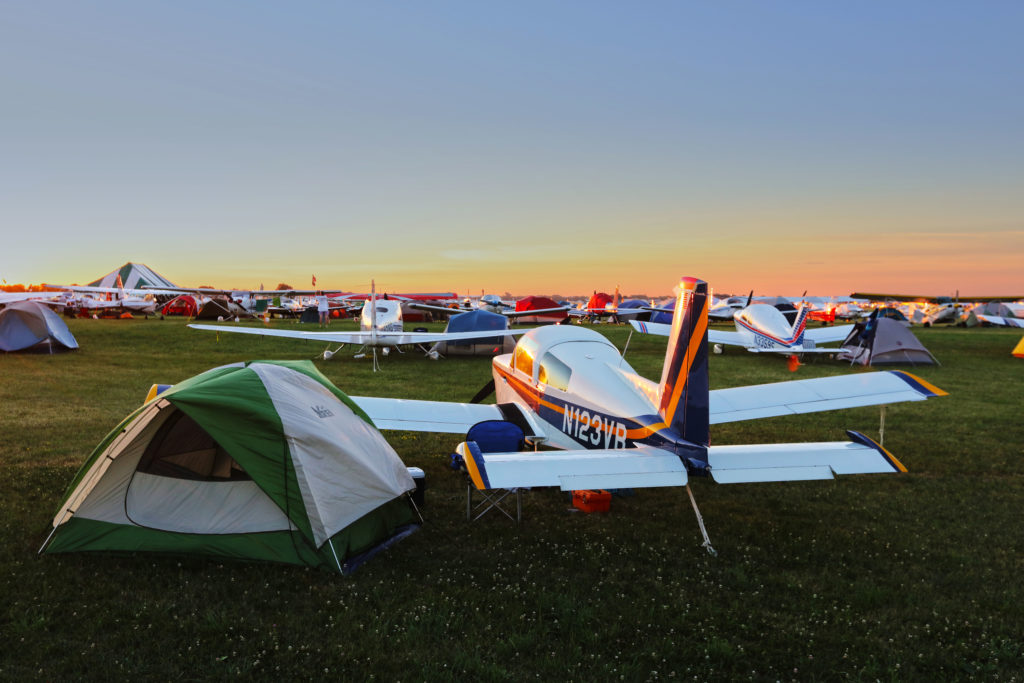 Above: Most pilots who fly here camp next to their planes. Top: A vintage aircraft pilot is demonstrating his perfectly restored Clerget engine from 1917.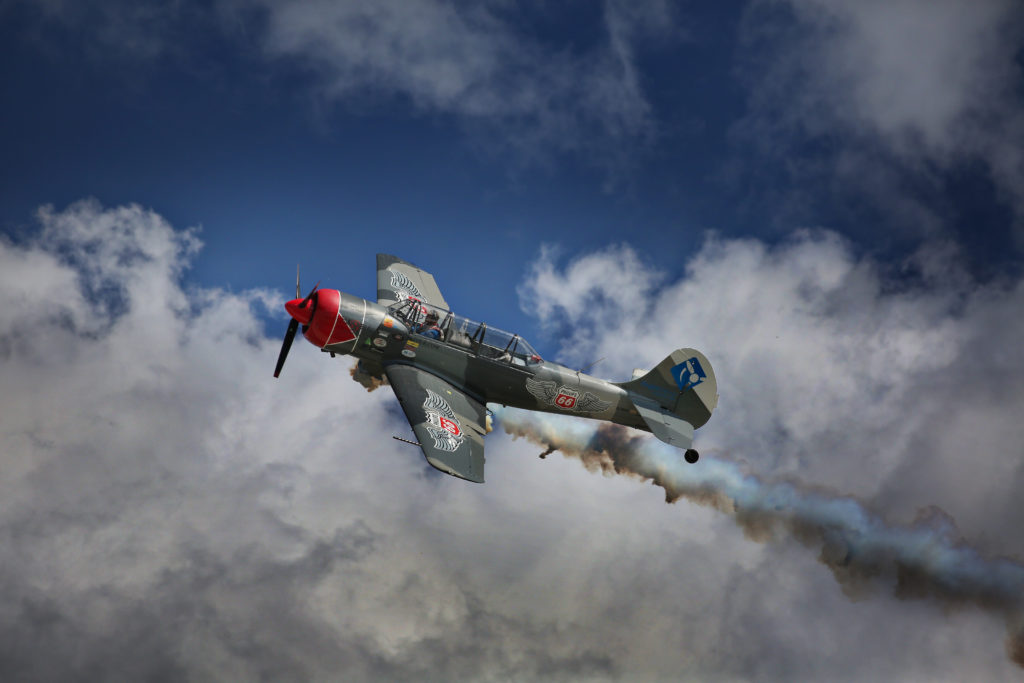 A Russian-made Lavochkin trainer during the afternoon airshow.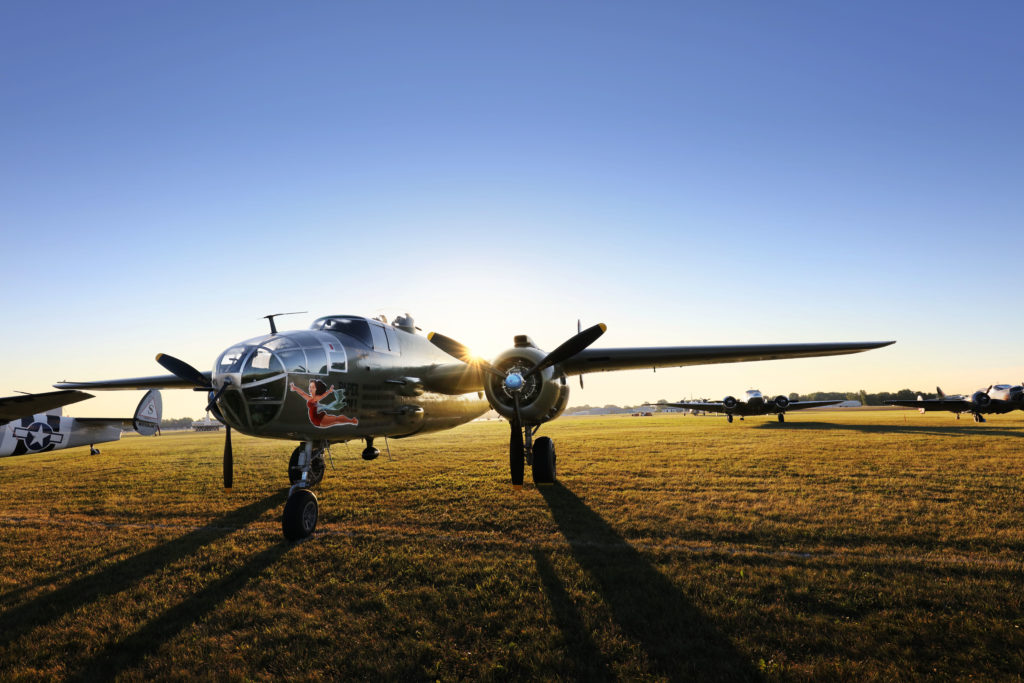 The sun is rising behing a restored B-25 Mitchell World War II bomber.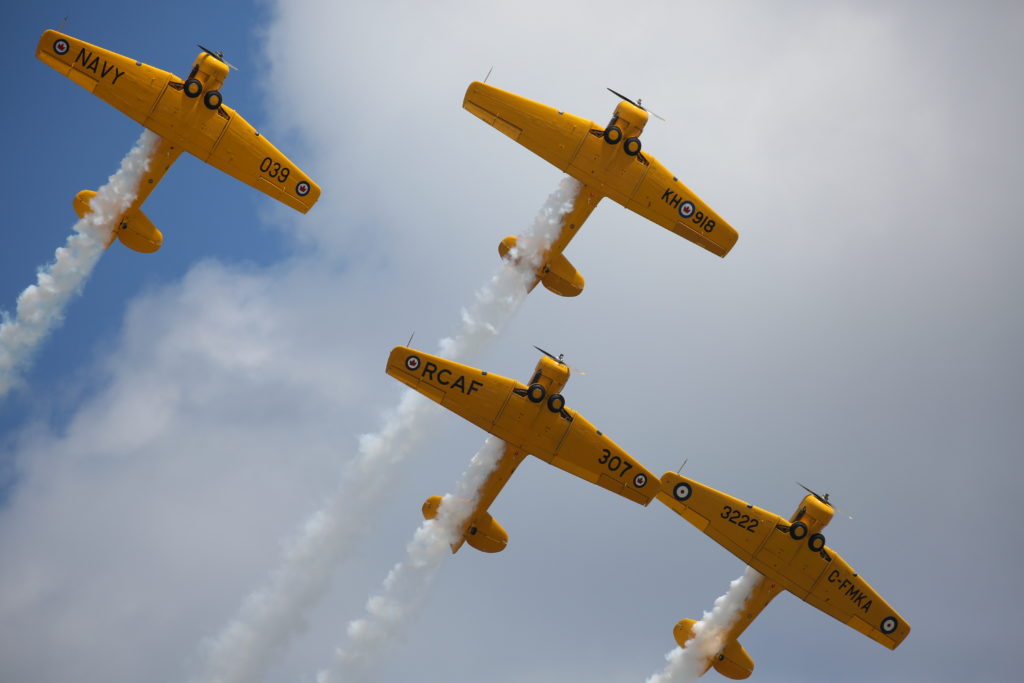 Warbirds during a flyover on Monday.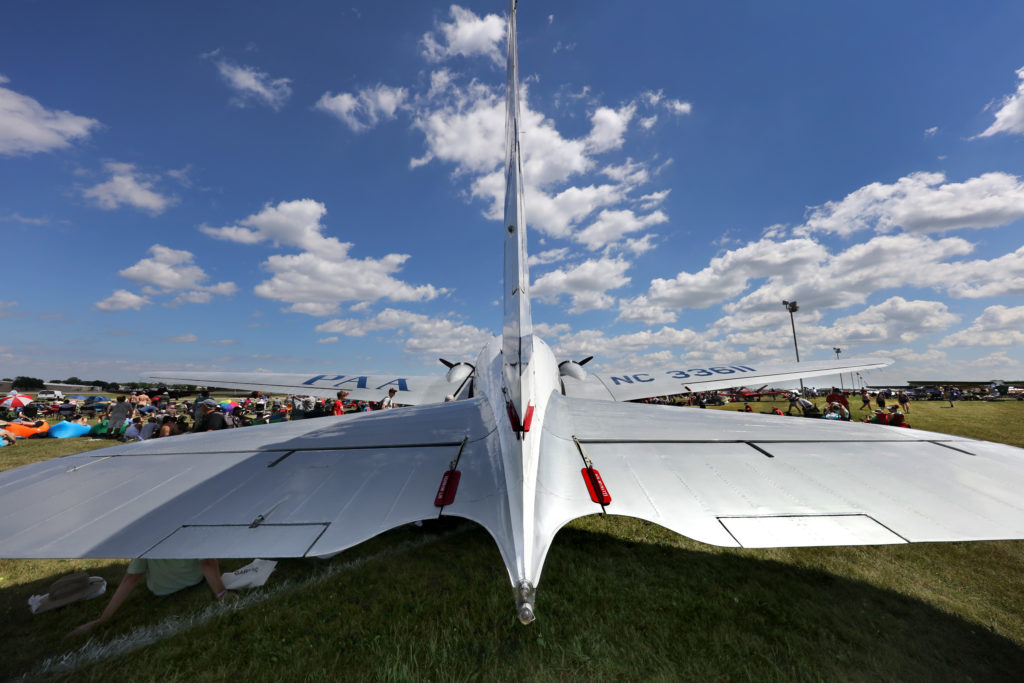 A vintage Pan American Airways DC-3 parked near the runway.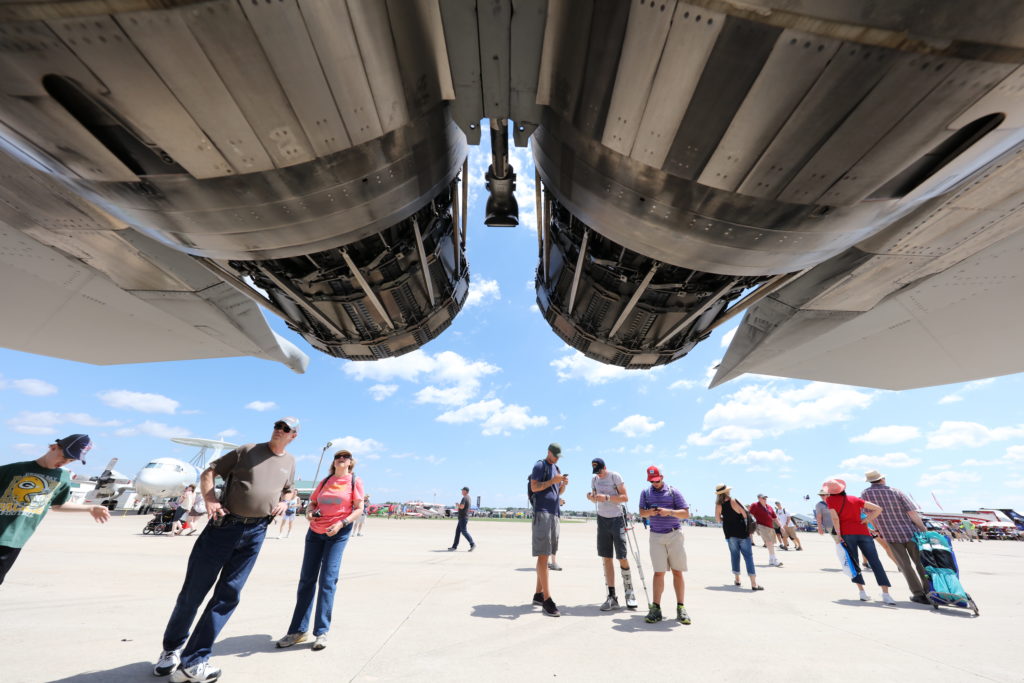 Visitors can walk up to planes and inspect them up close, including this F-15.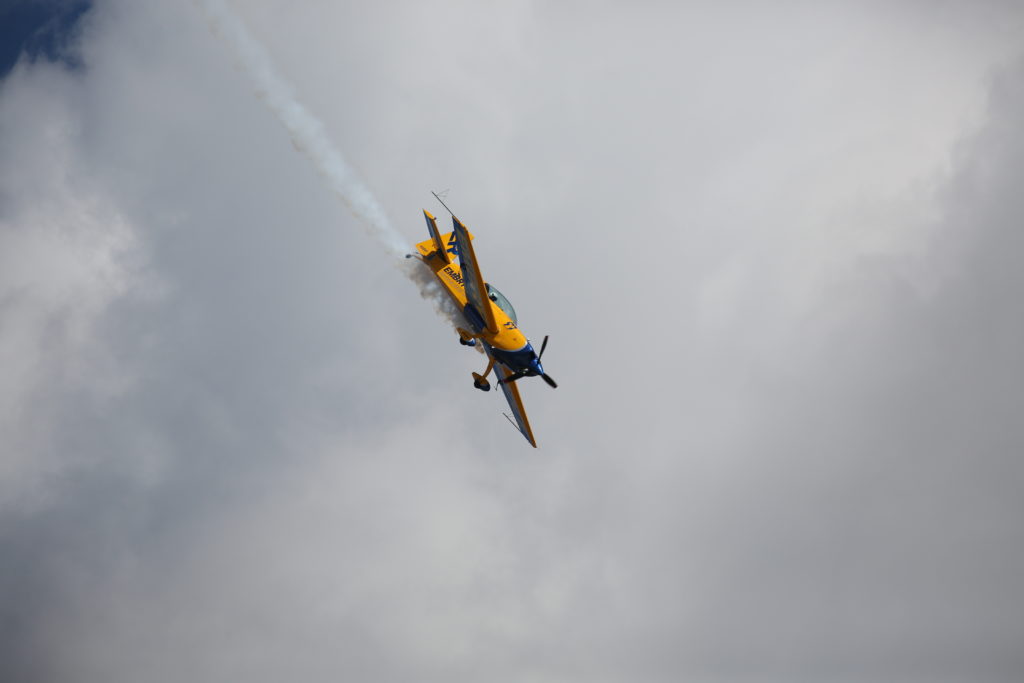 Thrilling acrobatic displays punctuate the afternoon.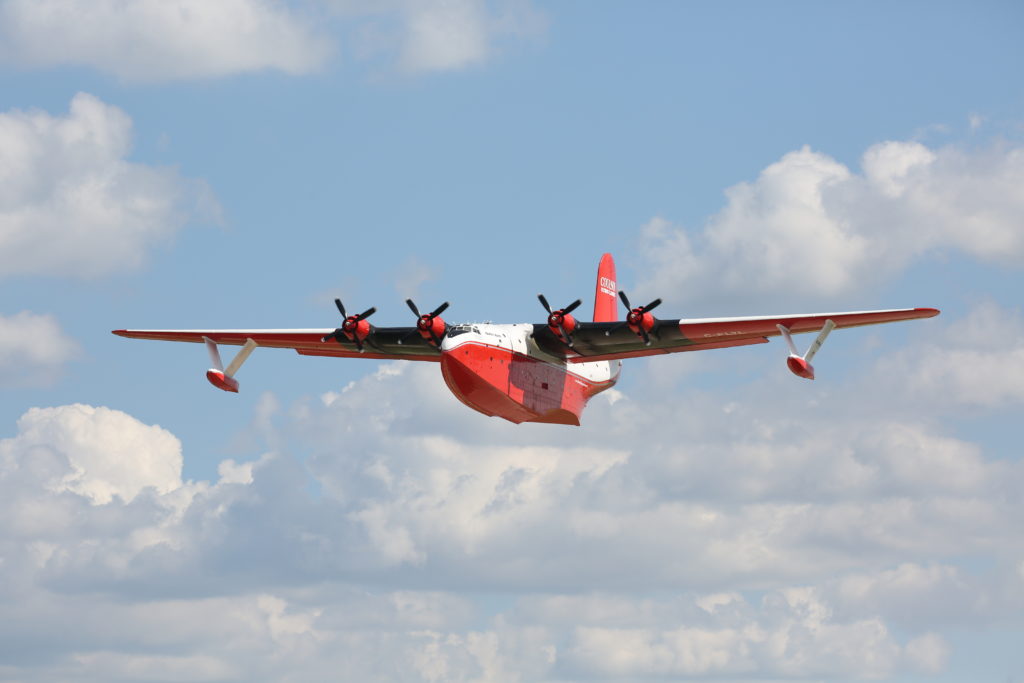 This year, the show even attracted the Hawaii Mars flying boat, the world's largest water bomber. Only six of these planes were built and this one is the last one flying.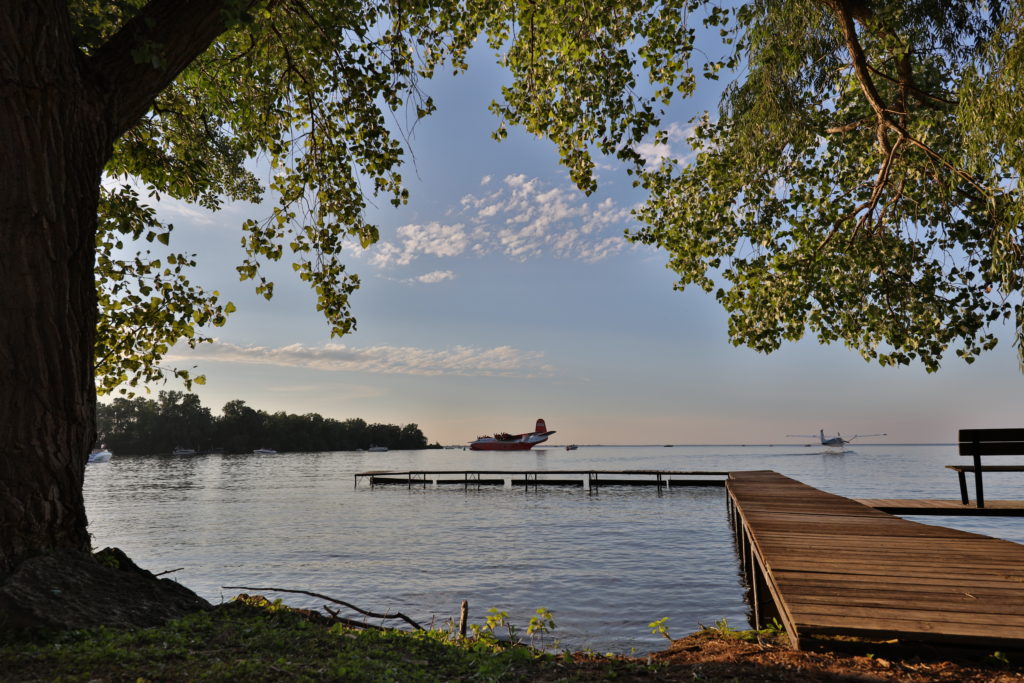 The Hawaii Mars floating on the surface of Lake Winnebago, near the airshow's seaplane base.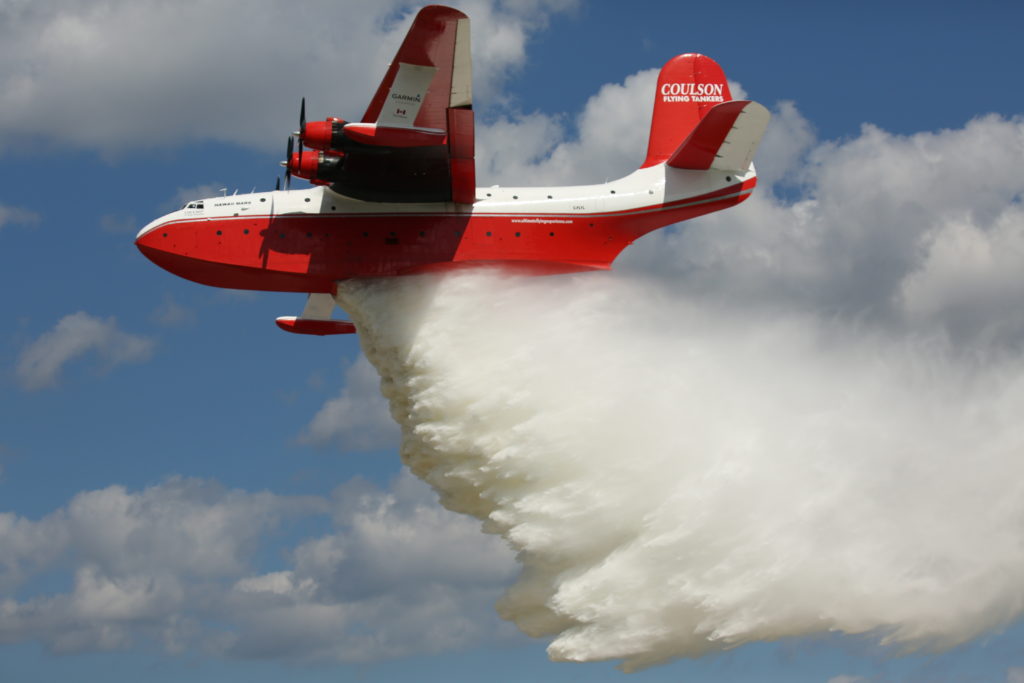 On Monday, the Hawaii Mars dumped 7,200 gallons of water it scooped up from nearby Lake Winnebago on the main runway in front of a stunned crowd. The waterbomber's wingspan rivals that on Boeing 747.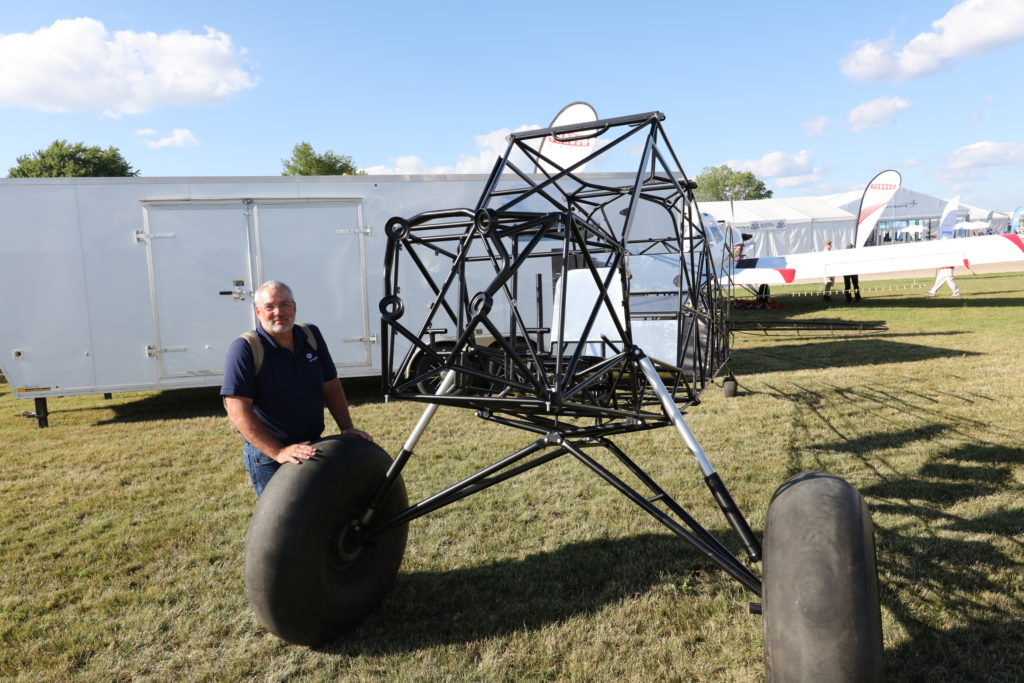 The show is also replete with workshops teaching people how to build their own planes. A few years ago, some flew their finished product at the end of the show. GE's Jeff Beam is building a Piper plane like this one in his garage in Kansas. Many pilots who fly here arrive in planes they built themselves.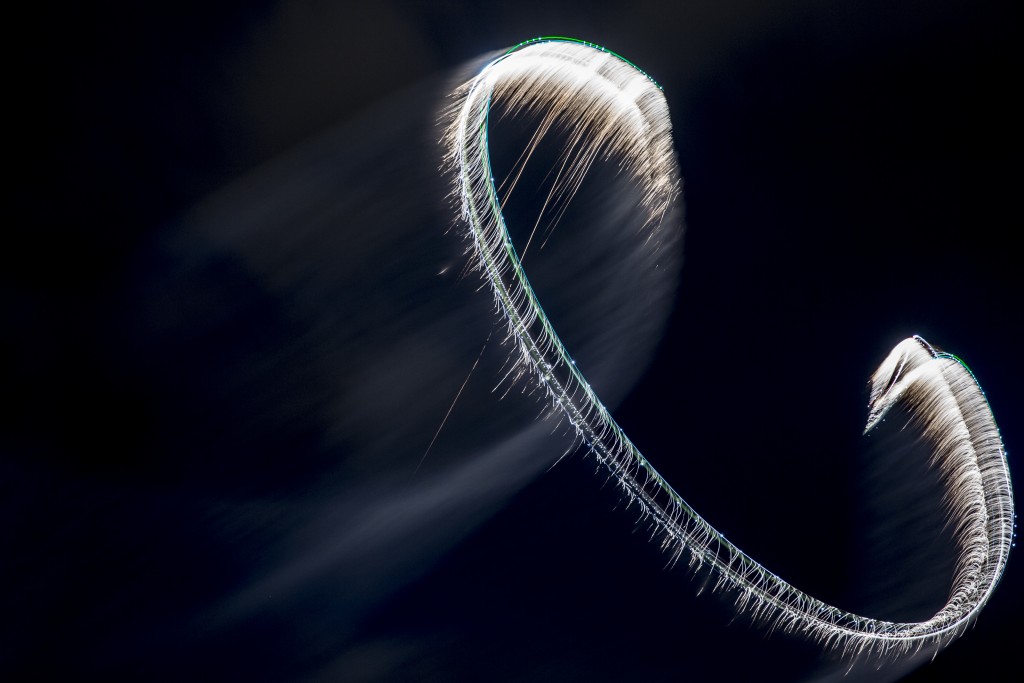 There's even a night airshow featuring daring pilots with fireworks attached to their planes' wings. Beat that, Burning Man! GE is sponsoring the night airshow on Wednesday. Pilot and photographer Adam Senatori captured this image last year. Image credit: Adam Senatori for GE Reports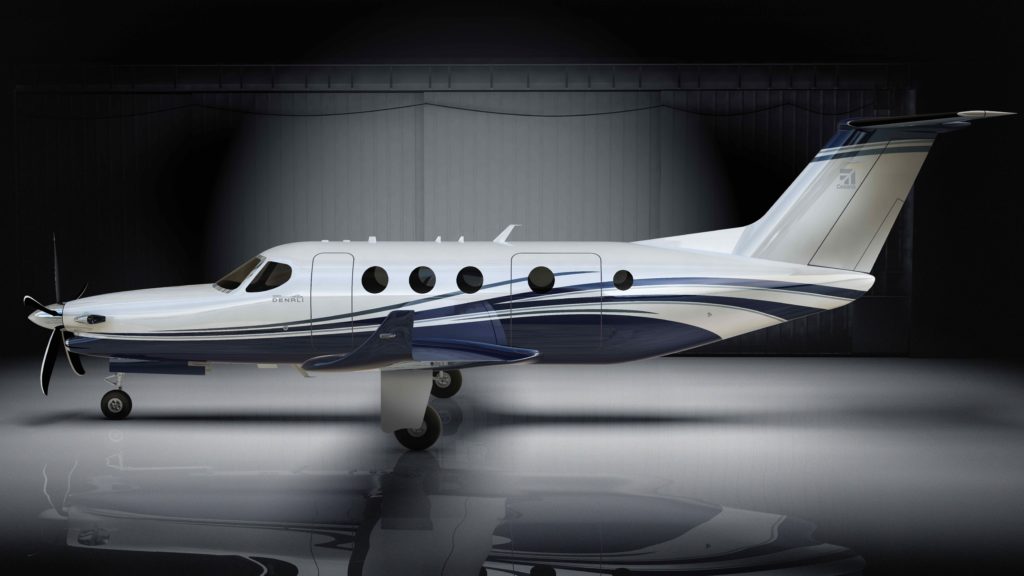 Big companies such as Boeing, GE and Textron come here, too, to show off their latest planes and engines. Textron unveiled the Cessna Denali here Monday. The plane uses GE's advanced turboprop engine, which will have 3D-printed parts inside. Image credit: Textron Aviation

World War II pilot Paul Poberezny, who founded the airshow in his basement in Milwaukee in 1953, was born to a poor Midwest family, but "ended up being a millionaire because I have a million friends," he told AVweb, a news site for pilots. "We're a family. The early members would bring their kids and later on we'd see the kids come and they'd be married, then years later those kids would come with their grandkids."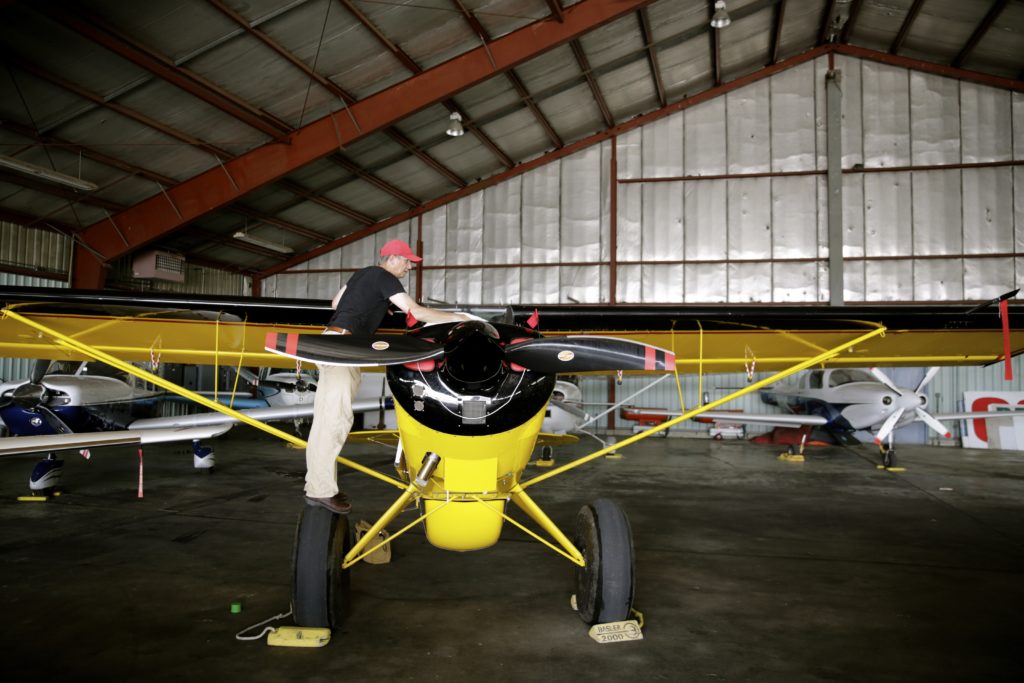 Brad Mottier flew his yellow Aviat Husky here from Cincinnati.

Poberezny could be talking about GE Aviation executive Brad Mottier, who first flew in as a teenager with his father and arrived this year in his yellow Aviat Husky, or Jeff Beam, a GE Aviation engineer who flew his own biplane here and is learning to build his next plane, a Piper, at this year's event.

Poberezny died three years ago, but his wealth obviously lives on. GE Reports is here this week, also, and we are sharing highlights on Periscope, GE's Snapchat account and this site. We brought you a day at Oshkosh in pictures.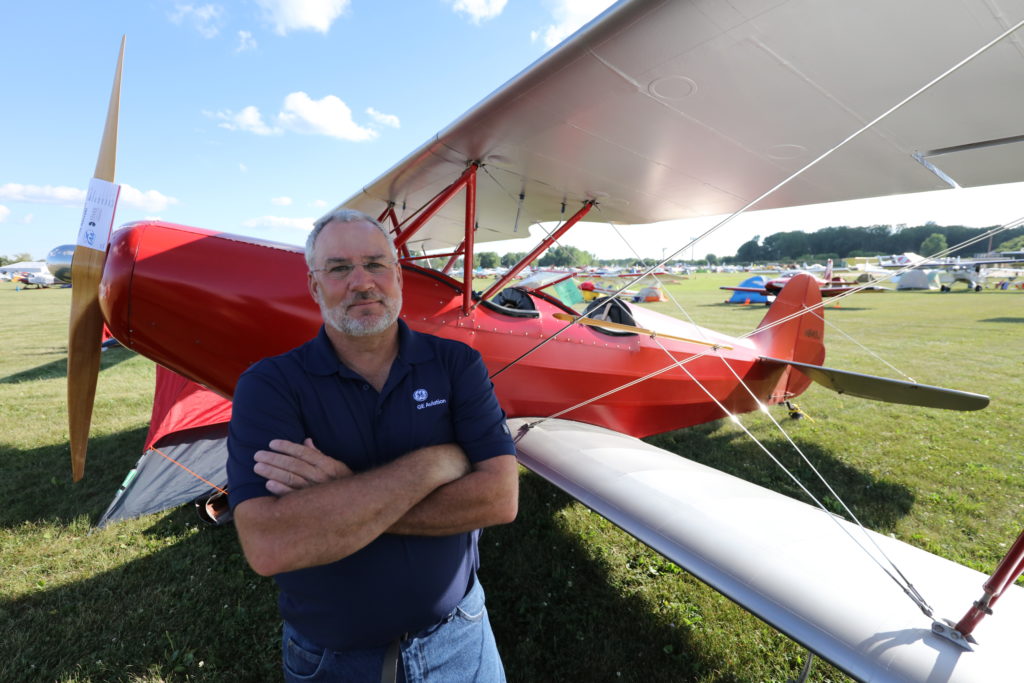 GE's Jeff Beam flew his biplane to Oshkosh from Kansas.
Categories
tags