GE Reports spilled a lot of digital ink this year describing some of the company's biggest achievements, but some ideas are so noteworthy that they benefit from a visual component too: say, the world's most powerful commercial jet engine. Or the most powerful offshore wind turbine in operation. Here are some of the graphics we created to go along with our articles. (Click on the graphics to make them larger.)
In 2020, the Haliade-X offshore wind turbine, built by GE Renewable Energy, received its type certificate, moving the mighty machine one step closer to installation in wind projects worldwide. Just how powerful is the world's most powerful offshore wind turbine? Here are a few ways to think about it.

The Haliade-X wasn't the only machine seeking validation this year: See also the GE9X, the world's most powerful jet engine, designed for the Boeing 777X. That engine, too, moved a little closer in 2020 to becoming a staple of the skies when it was certified by the FAA, meaning GE can start making the GE9X for commercial service. The engine combines size and power with striking gains in efficiency; here's how it does it.

The heart of GE's turnaround is lean management, a set of principles that emphasize efficiency, waste reduction and continuous improvement, which have already shown profound results throughout the company. One place that illustrates the power of lean is GE Gas Power's manufacturing plant in Schenectady, New York, where GE Reports took a deep dive in 2020.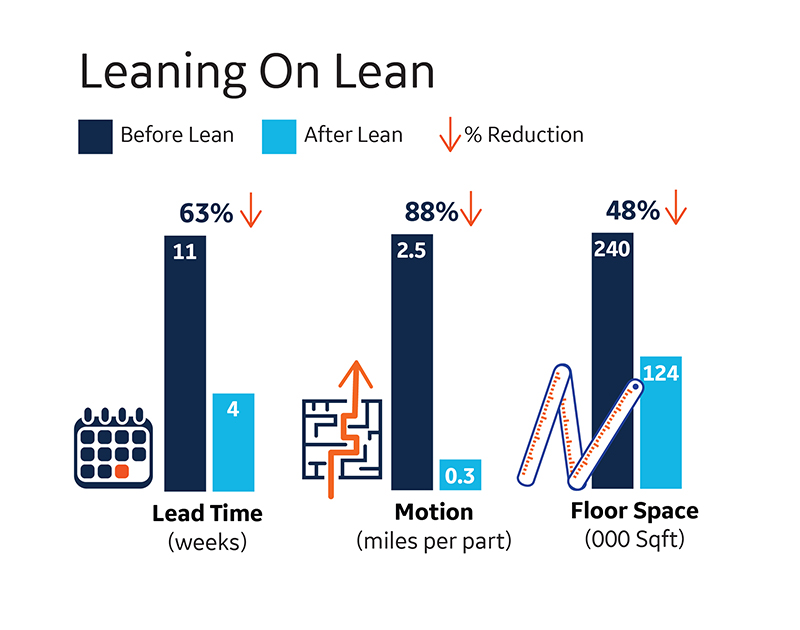 Top image credit: Tucker Armstrong (left) and plant leader Eric Anderson next to their model of the factory. Image credit: Andrew Robertson for GE Reports.
The effects of COVID-19 have resounded throughout the world economy, with the airline industry suffering acutely as folks spent 2020 at home. As they venture back into the skies, passengers will need to feel safer and more secure, and see that airlines are putting rigorous health safety protocols in place. GE and its partners have an app for that.

Alongside colleagues at the Swedish startup Prismatic Sensors AB and GE Healthcare, GE researchers invented a new way to capture and analyze X-rays passing through the body and render them into minutely detailed images. They say their method — which uses a technique called photon counting — could enable doctors to see deep inside the body with greater clarity and specificity, while exposing patients to less radiation than traditional CT scans. In an indication of how important this tech could be, GE Healthcare announced in November that it was acquiring Prismatic.

Categories