Fighting more viruses with advanced mRNA vaccines, a drug against aging, and a new way to generate electricity from ground-up carbon nanotubes. This week's coolest things are ready to handle what comes next.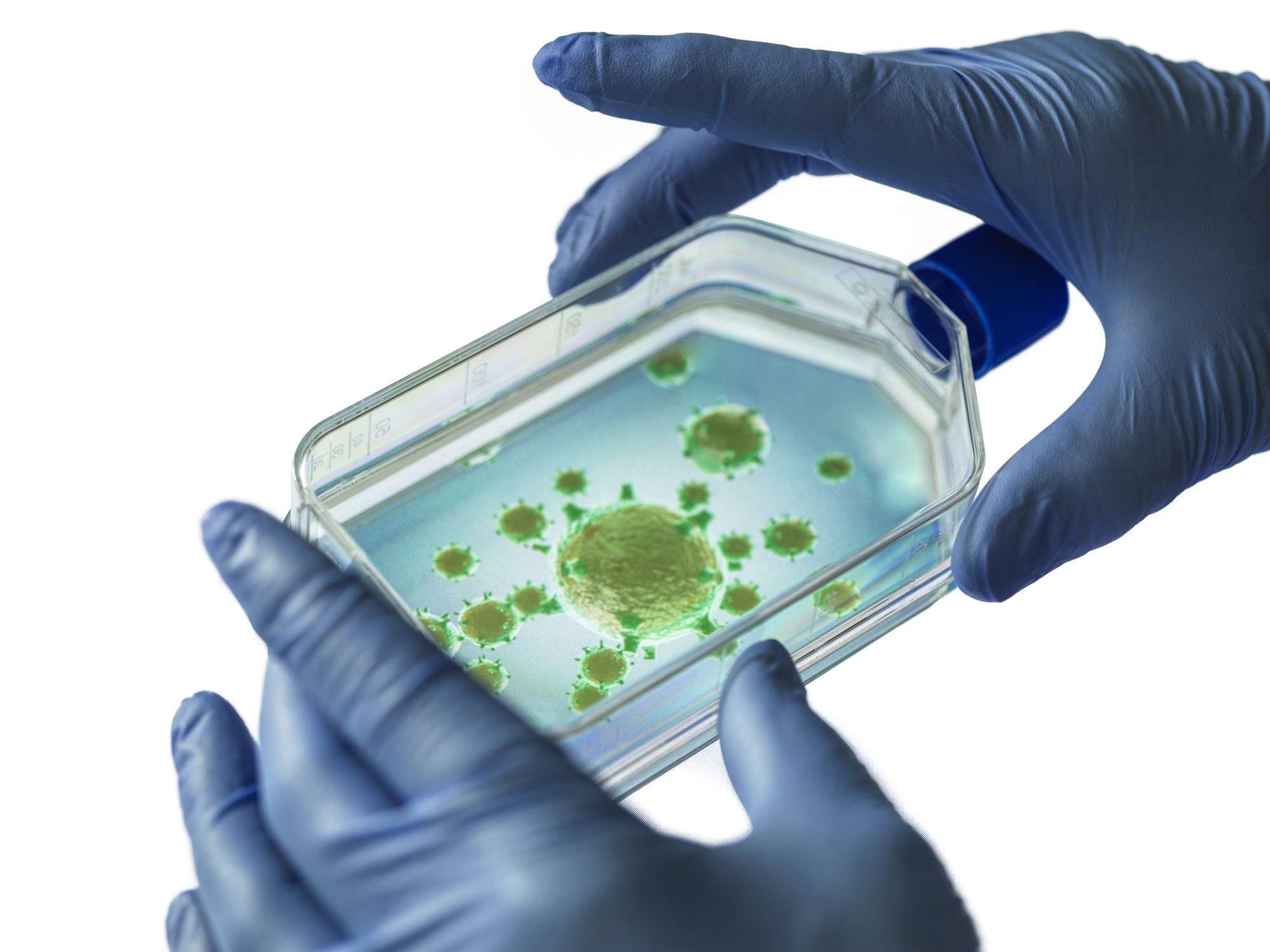 What is it? Pharma researchers are exploring messenger RNA (mRNA), the technology behind approved and effective COVID-19 vaccines, in early vaccine trials for HIV, seasonal flu and other viruses.
Why does it matter? mRNA vaccines are a relatively new breakthrough that shot into the global spotlight as a weapon against COVID-19. Compared to traditional vaccines, they can be faster and easier to produce. Researchers can more readily adapt them to new virus variants. And mRNA is a promising approach to combination vaccines, which can protect against multiple strains of a virus. In some cases, they've also been shown to stimulate a stronger immune response than traditionally produced vaccines.
How does it work? A virus is made up of a genetic core (DNA or RNA) coated in a protein shell. The core genes produce mRNA, also unique to the specific virus, which in turn produces the proteins. Scientist s study and replicate the exact structure of a virus' mRNA, then inject the copy of a virus fragment to act as a vaccine. Inside the body, immune cells feast on the mRNA and begin to produce the viral proteins, stimulating an immune response. If and when a vaccinated person encounters the virus, the body is primed and ready to fight it.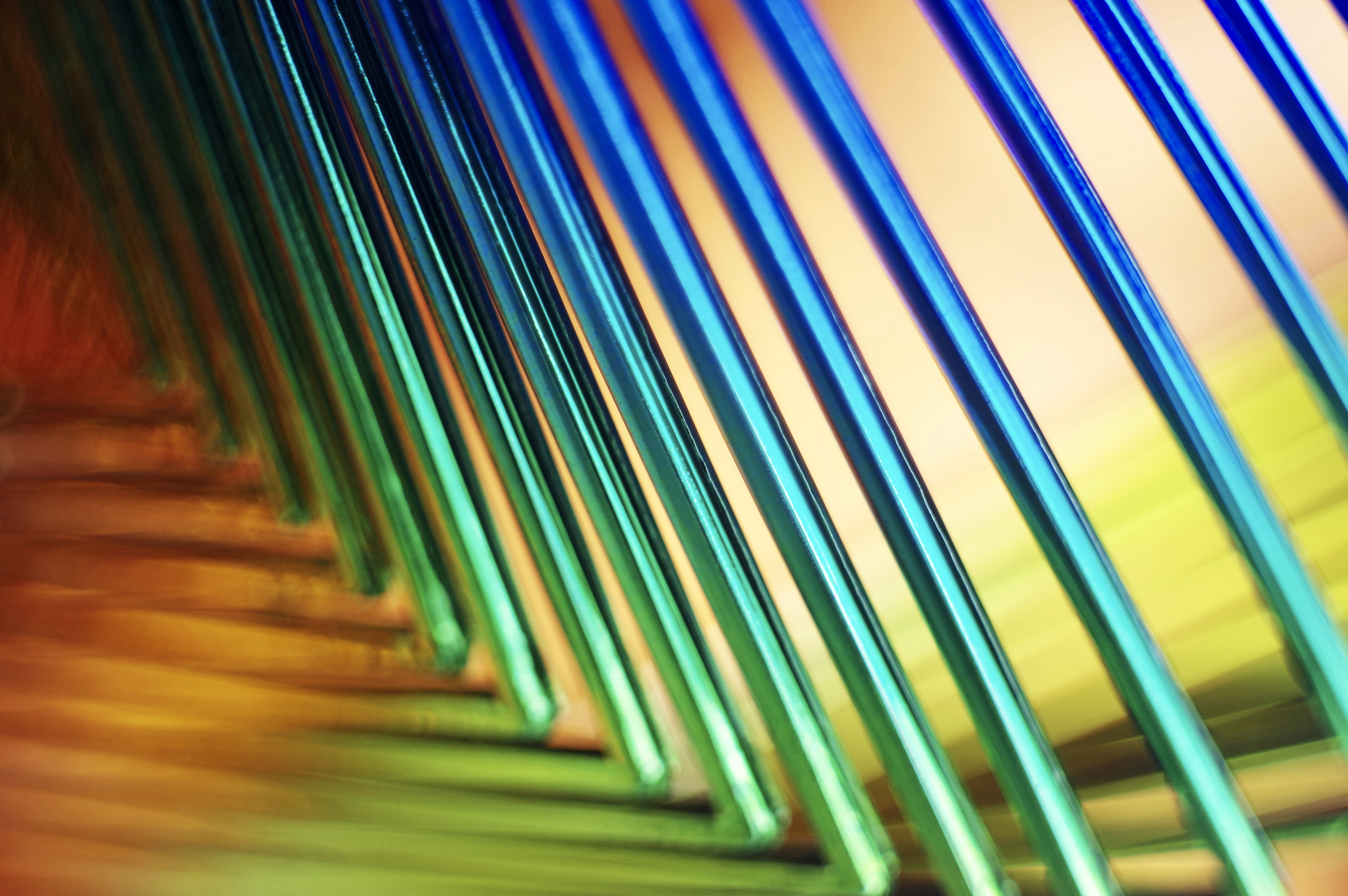 What is it? A team from the University of New South Wales in Australia discovered a remarkably stable material that shows no thermal expansion or contraction under an extreme temperature range.
Why does it matter? Thermo-stable materials are important for a wide variety of precision applications, including mechanical instruments and controls, medical implants and aerospace components. All but one of the required elements — scandium, aluminum, tungsten and oxygen — are abundant and cheap, which could make mass production viable in the future. "The scandium is rarer and more costly, but we are experimenting with other elements that might be substituted, and the stability retained," said UNSW professor Neeraj Sharma, who led the research. The team's findings were published in the journal Chemistry of Materials.
How does it work? Researchers were conducting battery-related experiments with this specific composition when they uncovered its impressive stability. They tested its structure and properties with neutron scattering, which fires uncharged subatomic particles at a sample material, then records the particles' change in direction when they collide with the sample. They observed "only minute changes to the bonds, position of oxygen atoms and rotations of the atom arrangements," according to Australia's Nuclear Science and Technology Organization (ANSTO). When scientists tested the material under different temperatures, it showed no change in volume between 4 degrees and 1,400 degrees Kelvin (-269 to 1,126 degrees Celsius).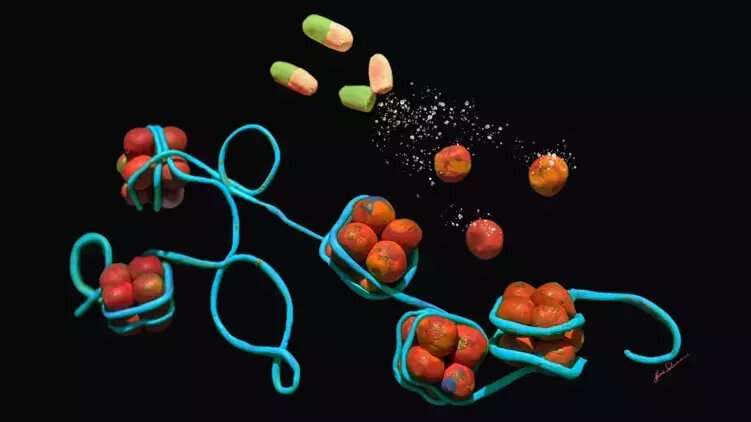 What is it? Researchers discovered that a "promising anti-aging substance" can change how DNA molecules are arranged inside cells and provide "new possibilities for targeted therapeutic interventions against aging."
Why does it matter? Wound up in long DNA molecules inside a living cell's nucleus, there are certain proteins, called histones, that scientists know are linked to the aging process. In humans and many other species, histone levels change naturally with age. Scientists didn't know whether targeting histones from the outside could affect aging, or whether it was even possible to manipulate them chemically, until now. "Given the central role of histones on DNA storage in the cell, this finding not only broadens our knowledge on the aging process, but also provides new possibilities for targeted therapeutic interventions against aging," said researcher Yu-Xuan Lu, lead author of a study on the findings published in eLife.
How does it work? The team used the drug rapamycin to "turn down" the signaling pathway that regulates many basic cell functions, including energy, nutrition and stress response. "In short, we use rapamycin to fine-tune the master regulator of cellular metabolism," Lu said. Researchers observed an increase in histone proteins — not in all tissues, but specifically in cells of the gut. Further experiments showed that raising histones in a specific type of gut cell called enterocytes was effective in reducing tumors and even extending lifespan. The results, first recorded in fruit flies, were validated in mice.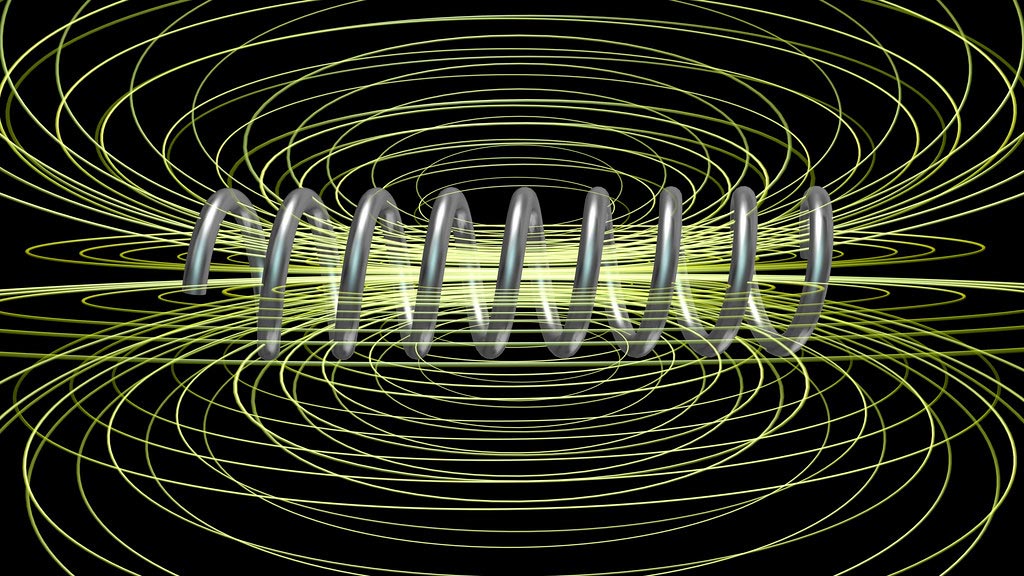 What is it? Physicists at the University of Bath unlocked magnetic properties in an advanced superconducting material by deep-freezing it.
Why does it matter? Superconductivity — the state in which a material conducts an electric current with 100% efficiency — and magnetism are two electrical properties that don't play well together. As a rule, the tiny particle alignment that creates a magnetic field breaks up the electron pairing responsible for superconductivity. While superconducting materials are behind many advanced electronics today, throwing magnetism into the mix unlocks new potential for clean energy technologies and next-generation computing.
How does it work? Scientists studied an iron-based material known to be superconductive below -236 degrees Celsius. They mapped the material's magnetic fields, looking for changes as they lowered the temperature. Near -258 degrees Celsius, they saw the material's vortices — spots on the surface where a magnetic field penetrates — widen. Researchers determined that superconductivity was substantially weakened, but not destroyed, by the new magnetism. "This work significantly advances our understanding of these rare coexisting phenomena and could lead to possible applications in the superconducting devices of the future," said Bath postgrad research student David Collomb. The team published its findings in Physical Review Letters.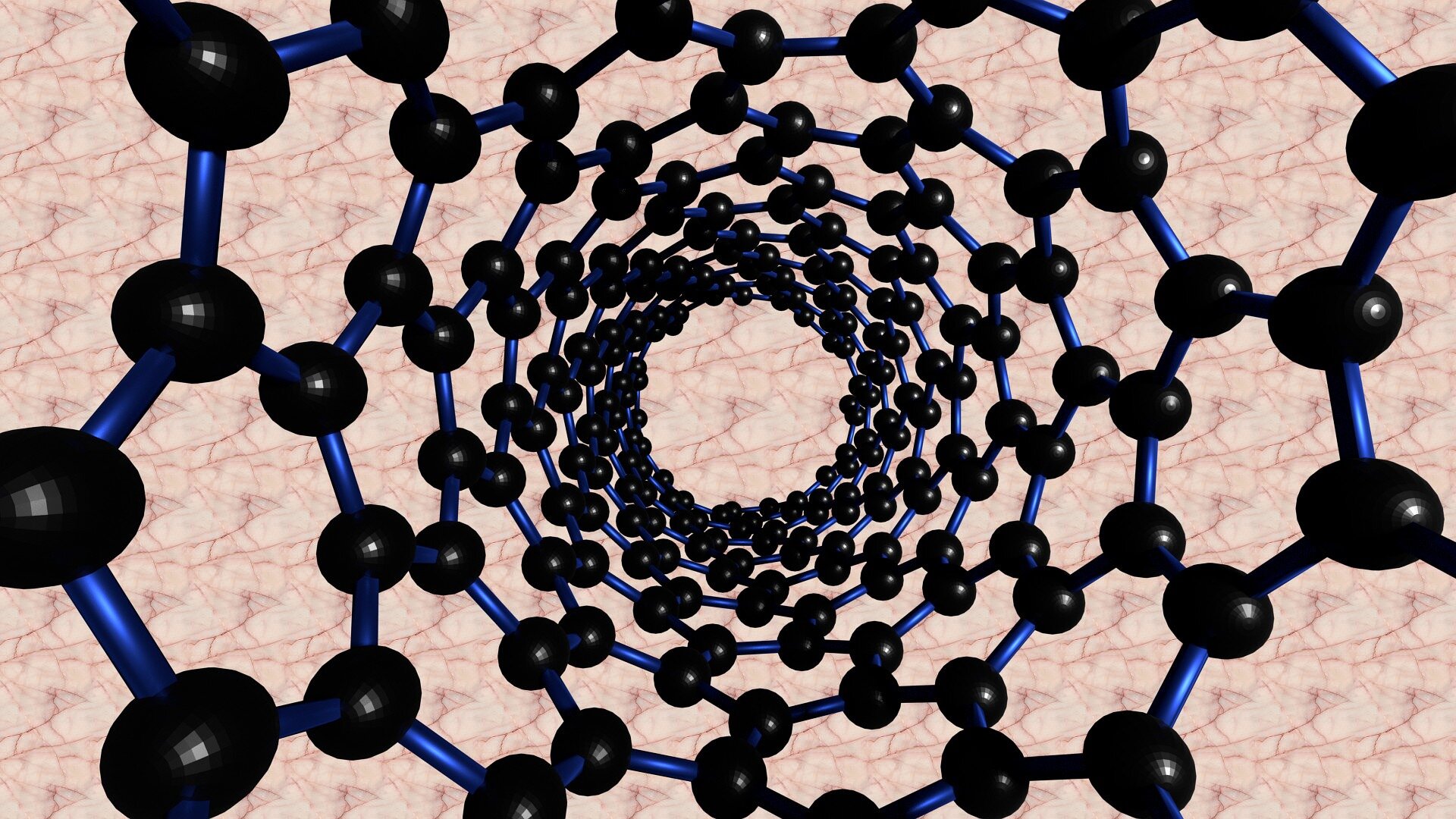 What is it? MIT engineers found a new way to generate electricity using only carbon particles and liquid solvent — no complicated chemistry or wires required.
Why does it matter? This new mechanism can produce an electrochemical reaction wirelessly with a more compact "packed bed reactor." That makes it potentially useful for tinier applications, like micro- and nano-scale robots, which could one day serve as sensors for medical diagnostics or environmental monitoring.
How does it work? Researchers started with carbon nanotubes, formed by arranging carbon atoms in a lattice pattern. They ground up the nanotubes and formed a thin layer. Coating one side of a sheet with a special polymer — similar to nonstick coatings on cookware — caused electrons to flow between the two sides. The team cut the sheet into tiny particles and submerged them in a liquid solvent, which stuck to the uncoated side, drawing out electrons. The researchers were able to generate 0.7 volts of electricity per particle. "The solvent takes electrons away, and the system tries to equilibrate by moving electrons," said Michael Strano, an MIT professor and senior author of a paper on the study published in Nature Communications. "There's no sophisticated battery chemistry inside. It's just a particle and you put it into solvent and it starts generating an electric field."
tags