The revised Information Technology Agreement represents a significant win for public health, but tariffs should be reduced quickly to maximize the potential benefits for people around the world.


When something happens only once every 20 years, it deserves to be recognized. Such is the case now, as over 50 nations have just agreed to eliminate tariffs on breakthrough medical products that can help diagnose and treat patients around the world.

This is a significant win for public health — especially in the global fight against cancer, diabetes and other non-communicable diseases (NCDs). But to maximize the potential benefits for people around the world, the tariff reductions should be put into place as quickly as possible.

The revised Information Technology Agreement (ITA) represents the biggest tariff deal in the nearly two decades. It slashes tariffs (import duties) between over 50 World Trade Organization (WTO) members on a wide range of technology related products.

In 1997, the original ITA opened up trade in high-tech products by eliminating import duties for a designated list of "information technology" products. This year's deal expands to new technology categories — including next-generation semiconductors, software and medical imaging innovations like Computed Tomography (CT) and Magnetic Resonance Imaging (MRI).

According to the World Health Organization (WHO), medical devices can play a fundamental role in building health systems and improving management of NCDs and other challenges, such as aging populations. Medical imaging systems like CT and MRI, in particular, are key to early diagnosis and effective treatment — which in turn help improve patient outcomes and reduce the need for later stage, more expensive interventions. For example, in Europe, a 50 percent reduction in hospital stays over 20 years has been directly attributed to the strategic integration of medical devices into national healthcare systems.

NCDs kill more than 36 million people globally each year — and continue to be the number one cause of illness and disability in nations across the globe. Nearly 80 percent of these deaths and disabilities occur in developing nations, where younger people are more likely to die unnecessarily due to lack of proper diagnosis or treatment.

Advances in medical devices are also making it possible to deliver quality healthcare in places where people have traditionally had to do without. This is the case, notably, for rural communities in developing nations. Powerful new portable ultrasound tools can be used, for example, to screen pregnant women where they live so they don't have to travel long distances to hospitals unless a complication is identified. Such technology solutions are increasingly used to help patients in developed markets as well.

Despite these benefits, some governments have continued to impose high import tariffs on medical devices and technologies. In some instances, this means an increase of 30 percent or more in the price paid by local healthcare providers and patients for the medical technologies they so urgently need.

Reducing tariffs on medical devices to zero will help improve patient welfare and bring down costs for national health care systems. It will also enable healthcare firms to structure global supply chains more efficiently, in order to achieve greater scale and reduce prices while making the highest quality healthcare products more readily available.

Yet there is one factor that could undermine the expected benefits from this updated deal: timing. The agreement calls for the tariff reductions to be phased in over time. This so-called "staging" enables certain nations to overcome potential opposition at home from domestic firms that do not want to lose their tariff protection.

Staging delays — especially when it comes to life-saving medical equipment — would be unfortunate. They effectively hold patient welfare hostage. Staging must be completed as quickly as possible in relation to medical technologies so that patients can benefit from enhanced access as soon as possible.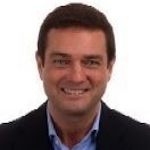 tags