In the spring of 2016, 32-year-old Nicole Gularte grew weak and lost her ability to see colors from her left eye. She knew that her leukemia had returned.
Gularte's form of the disease was called acute lymphoblastic leukemia, or ALL. She had been in an exhausting on-and-off battle with cancer for six years, and she was desperate to avoid yet another debilitating round of chemotherapy. She wasn't particularly thrilled when doctors told her they had gotten lucky and found two nearly perfect bone marrow matches. Long-term studies have shown that nearly half of leukemia patients who receive a bone marrow transplant die or relapse within two years.

The story of what she did next offers a fascinating look into the future of cancer treatment. She rejected the transplant and opted to let the relapse of her ALL take full hold. That allowed her to enroll in a clinical trial of a promising new cancer treatment called CAR T-cell therapy that was run by the University of Pennsylvania and Children's Hospital of Philadelphia. "I called UPenn," Gularte says. She made her circumstances clear to the doctors, telling them: "I've given up a 10-out-of-10 bone marrow transplant so I can relapse so I can qualify for your CAR-T trial."

In cell therapy, doctors remove some of a patient's T-cells, the immune cells that fight against infection, reprogram them to fight and kill cancer, then put them back into the patient. Developed by doctors at Children's Hospital of Philadelphia, the treatment gained prominence after it saved a young girl named Emily Whitehead in 2012. It's had a 93 percent success rate in trials with patients with advanced leukemia, but it's still a very new type of therapy. A refined version of the treatment that saved Whitehead, now called Kymriah and made by Novartis, was the first CAR T-cell therapy approved by the FDA, which in August cleared it for use in children. In October, the FDA approved a second version of CAR T-cell therapy, called Yescarta and made by Kite, to treat b-cell lymphoma for adults.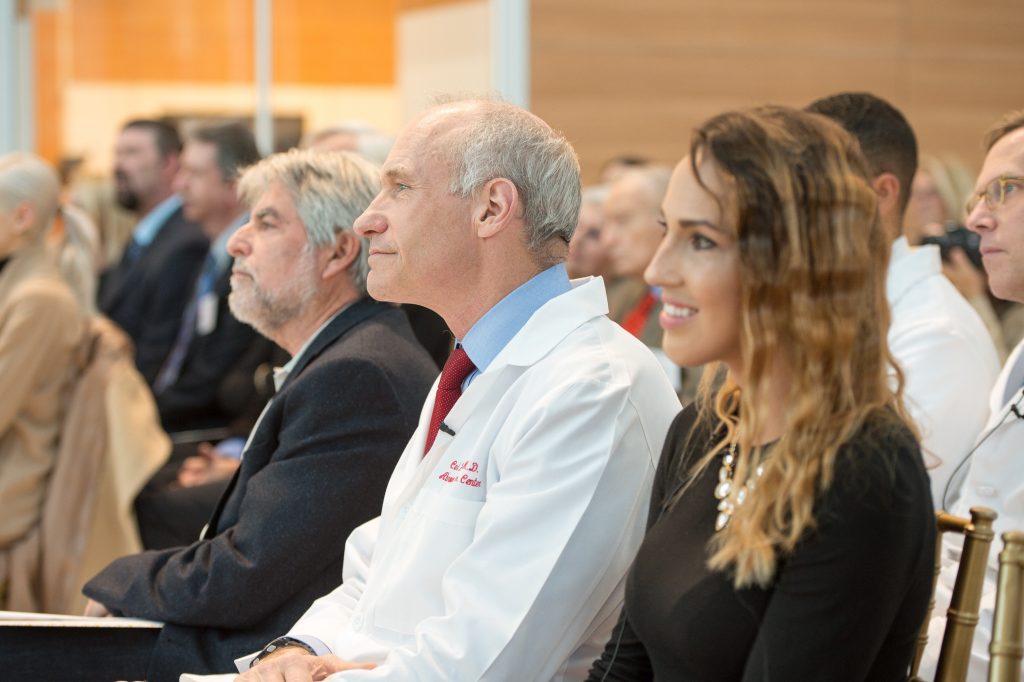 800 studies in gene and cell therapy currently underway globally. And based on the 80 percent complete remission rates of these trials, experts anticipate that cell therapy is poised to become a major means for fighting cancer.

estimated $30 billion.

While these emerging therapies bring new hope, the process to manufacture them can be lengthy and expensive, and producing enough to meet potential demand is challenging. "Now we need to help make cell therapy affordable and scalable," says Phil Vanek, general manager for cell therapy growth strategy at GE Healthcare Life Sciences.

GE's cell therapy business and others are racing to provide technology and processes to make that happen. In collaboration with Center for Commercialization of Regenerative Medicine (CCRM) and the Federal Economic Development Agency for Southern Ontario, they've embraced a new cell therapy research and process-development facility called the Center for Advanced Therapeutic Cell Technologies, which officially opened this September in Toronto. Designed to help pharma companies, university researchers, startups and technology companies scale up manufacturing faster, the new center already employs a team of more than 30 biologists, virologists, and biomedical and other engineers, from both GE and CCRM.

"We're transitioning into the future," says Gularte. "It's not just about traditional drug discovery anymore, it's now about the innovative life sciences industry, and the ways that doctors are learning to work with the body. Cell therapy could potentially eradicate many diseases. I wanted to be part of that."
Categories
tags