When Science meets Parliament, conversation sparks, lightbulbs of mutual understanding flicker and glow, ideas flow. As convenor Kylie Walker, CEO of Science & Technology Australia (STA) says, it's a chance for senators and parliamentarians to connect with a potential "phone-a-friend scientist". This year on February 13-14, pollies have the bonus opportunity of conferring with 28 Superstars of STEM — no capes, just honed super powers!
Traditionally, Science meets Parliament (SmP), now in its 19th year, has linked each attending politician with a handful of the 200 delegates from the scientific community, fostering relationships that in many instances have informed change and bridged impasses.

Take 2017, when, as a result of SmP scientist and entrepreneur Natalie Chapman of gemaker (no relation) helped parliamentarians understand how regulations around the commercialisation of particular types of research in Australia could be improved. Her efforts and those of her SmP contacts helped improve opportunities for Australia's budding mining and exploration companies.

This year the Science meets Parliament event coincides with the completion of formal training in the STA's inaugural Superstars of STEM program. Since the start of the year-long program in July 2017, the 30 participating, outstanding female scientists have been pumped with media, networking and communications skills designed to "elevate them to role-model status", says Walker.

Throughout the program they have also been mentored by high-profile science and communications experts, such as GE ANZ Vice President of Communications, Joanne Woo.

GE is a strategic partner in the Superstars of STEM program, and Woo led the group in sessions on how women in science can build their personal brand, successfully grow their online profile, and give a TEDx talk (Woo is also the volunteer co-curator for TEDxMelbourne).

"We all need to take personal responsibility to help build the pipeline of role models that women and girls can see. The groundswell of change will only happen if we focus beyond ourselves, lift others up and help each other to grow," says Woo, who mentors Superstar Dr Tamara Keeley, a zoologist and Postdoctoral Research Fellow with the University of Queensland. Keeley works with consummate media magnets, such as the Southern Hairy-Nosed Wombat and Fat-Tailed Dunnart, as she applies endocrinology and reproductive biology to wildlife conservation.

"We want Australian girls to realise that there are some amazing, capable and impressive women working as scientists and technologists." Professor Emma Johnston, STA president-elect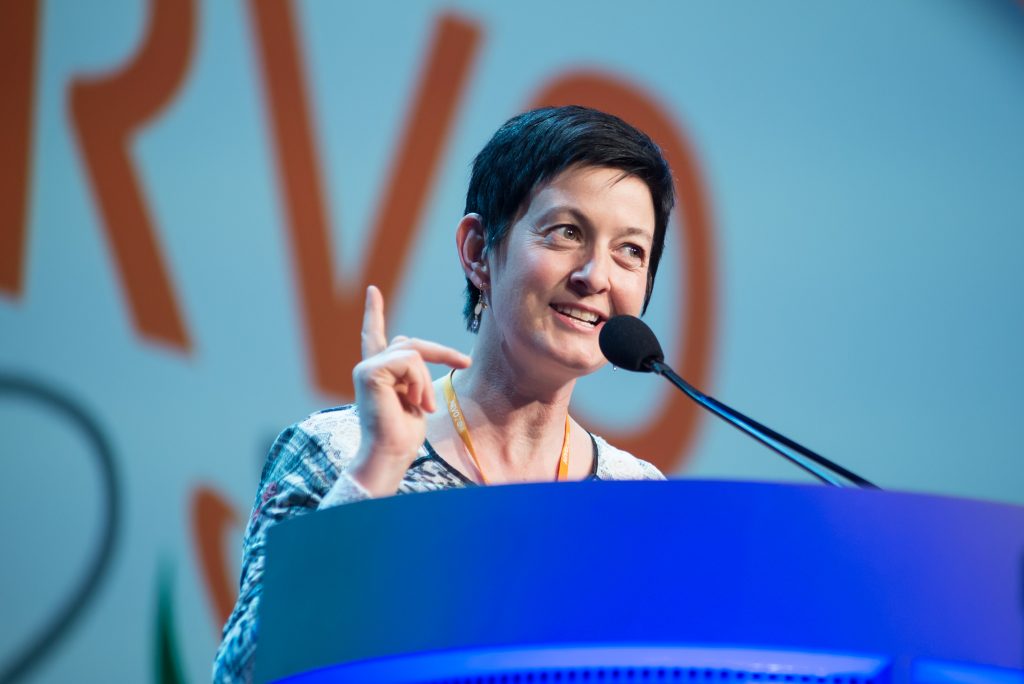 Science Meets Parliament that the corporate giant and STA, the country's peak body for scientists and technologists, realised their meeting of minds. Says Walker, "You could say GE is the ultimate STEM company, having been established by one of the most iconic inventors of the past century, and still investing a lot in R&D. We're strongly in alignment also because GE is internally very focused on gender equity in STEM."

One of the gender anomalies STA is seeking to overcome says Walker, is the fact that even though there are almost equal numbers of men and women in STEM at an undergraduate level, the number of women drops off at every career stage to leave only around 17% of women at the  most senior levels of science and maths, in both academia and in the private sector.

As a result says Walker, "Girls and young women are not seeing females in the media who are doing these kinds of jobs; they're not inspired to participate." Walker believes Australia echoes the US in the number of female science voices in media: "A US study found that just 11% of the news stories about science in the mainstream media quoted women scientists," she says. "So the vast majority of news about science and technology features a male expert speaking."

Female scientists recognise the need to communicate. Around 350 applied for the coaching, mentoring and speaking opportunities offered as part of the Superstars of STEM program.

Says Dr Hannah Brown, a postdoctoral fellow working in reproductive epigenetics at the University of Adelaide, "We do research all the way from lab bench to baby, and I could spend my whole career at the bench, looking at minute things that are really interesting to me, or … I could do a bit of that because discovery research is incredibly important, but also talk with the public who could benefit from our findings about what they need."

Brown's goal as a participant in Superstars of STEM is to "build a community where people feel comfortable and confident talking about the challenges in women's health".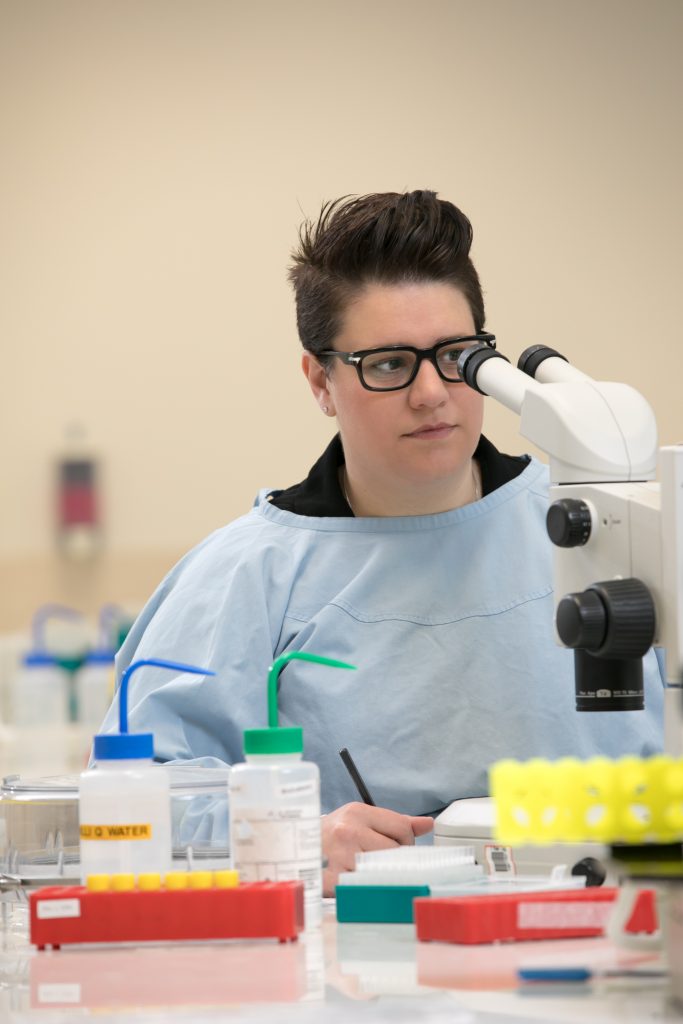 Australian Science Media Centre (AusSMC), which works to provide news organisations around the country with access to evidence-based science articulate, appropriate spokespeople for interview.

Just being recognised as a Superstar has spun the limelight onto these women, says Walker. Francesca Maclean is a materials engineer who early in 2017 completed her PhD on using biomaterials to repair the human brain after traumatic injury. She now works as an advisory consultant to Arup, the company that carried out structural design of the Sydney Opera House. As a result of her Superstar-heightened profile, Maclean was last year invited to address the Male Champions of Change in STEM at a National Press Club breakfast. Her passionate speech revealed the relentless biases young women still experience in STEM subjects at university level, an ongoing prospect that led to her seek more inclusive and valued work outside academia.

"It was not an inclusive environment," says Maclean of her years at university. She and engineering student Emily Campbell, responded in 2015 by starting Fifty50, a student organisation promoting gender equality in STEM faculties at the Australian National University in Canberra. Now serving as Fifty50's strategic director in addition to her work for Arup and mentoring up to four students, she says, "A lot of the time, the people I'm trying to influence—people who hold the power that I don't yet have—they don't know what it's like for girls in science, because invariably they're white, male and middle-aged, so communication is the only tool I have."

On Day 2 of Science meets Parliament, every parliamentary delegate will be introduced to an already selected small number of science delegates — each of whom has prepared up to three topics for discussion. "We hope they'll find a point of mutual interest and start to build a professional relationship," says Walker. "We hope the Superstars will become the parliamentarians' phone-a-friend scientist. So when an MP wants a bit of science advice, or to gauge the flavour of a particular initiative, or to find the evidence to assess the veracity of a policy, it would be a terrific outcome if they picked up the phone and called a Superstar."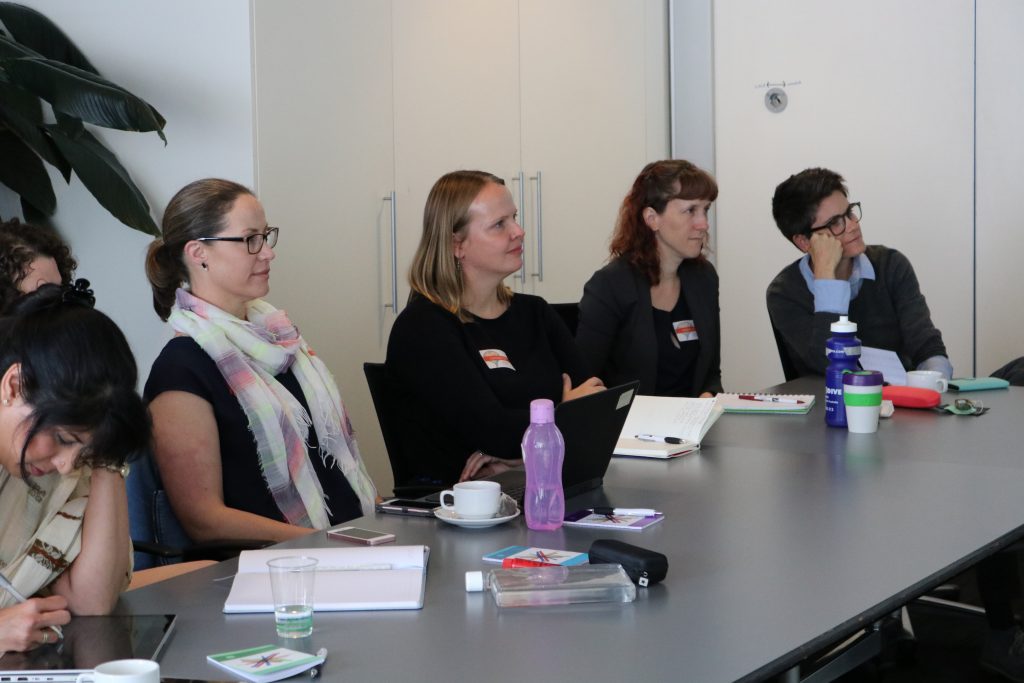 tags