Erica Endicott was almost halfway through her first pregnancy and she was feeling great. When the date rolled around for the second trimester ultrasound — a routine test doctors use to check that everything is going according to plan — she and her husband, Nate, were excited. This is the test when parents get to see their baby's face for the first time, walking away with incredible images they will treasure for the rest of their life.
They got to see their son's beautiful face. But the Arizona couple also saw a concerned look on the doctor's face. The ultrasound showed that the left side of their son's heart was enlarged and blood was not flowing properly through it.

The worried parents met with top cardiologists at Phoenix Children's Heart Center, who confirmed that their son, whom they planned to name Kaden, had aortic stenosis. The congenital defect prevented blood from flowing through the heart, and the doctors told the couple their son might not make it to full term. Even if he did, Kaden likely would be afflicted with "hypoplastic left heart syndrome," where the left side of the heart does not grow properly. "As a new mother, I didn't even know a child could survive with just half a heart," Erica said. "We quickly understood how grave the situation was."

But the Endicotts did have some good luck on their side. Physicians at the Phoenix hospital were using advanced ultrasound called Voluson. Unlike traditional ultrasound scanners, this machine, developed by GE Healthcare, creates clear images of the baby and its internal organs in the three spatial dimensions plus time. Doctors can study minute details like developing blood vessel and the beating heart in motion.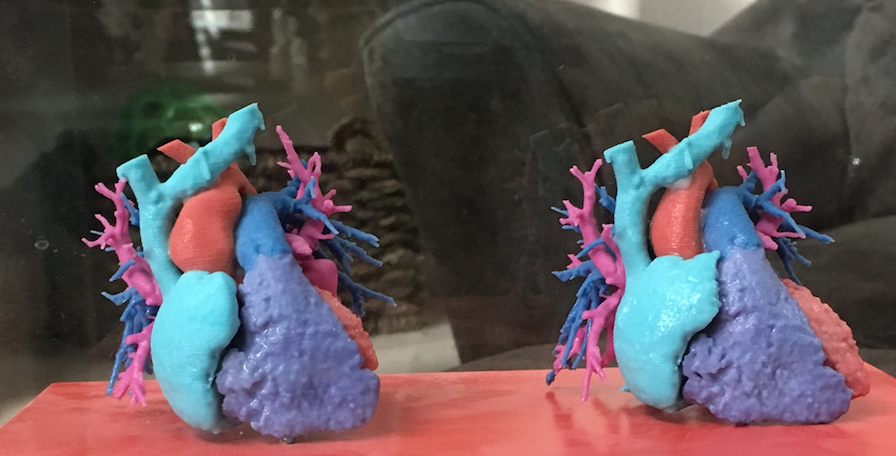 Above: Doctors created a 3D-printed image of Kaden's heart before and after surgery (right). Top image: Erica Endicott with Kaden. Images credit: Erica Endicott

The 4D technology works on the same premise as traditional ultrasound machines, which bounce high-frequency soundwaves from the organs and then analyze the echoes. But Voluson uses powerful software that enables engineers to add time and spatial details. As a result, physicians can use the machine to see a fetus' beating heart from a multitude of planes and observe blood flowing in and out of the tiny ticker in real time. This helps doctors catch abnormalities, like those troubling Kaden, much earlier in the baby's development.

This is a big deal because congenital heart defects are the most common birth defects. Nearly one in 110 infants is born with an affliction that falls into the category.

Following the diagnosis, the young couple flew to Boston, where Erica received an in utero heart surgery to fix Kaden's valve. Deploying Voluson once again, the cardiologists reached Kaden's heart valve with a large needle through Erica's stomach. At the end of the needle was a balloon, which they inflated to gently widen the stenosis — or narrowing — allowing for blood to flow almost unimpeded.

That did the trick. Immediately, Kaden's heart started pumping normally. Although the procedure is not uncommon, working in a confined space with such a fragile patient requires a very light touch and the ability to visualize the tiniest structures.

Kaden's doctors later used the Voluson ultrasound system to create 3D models of the baby boy's heart from before and after the procedure. "As a parent, it was incredible to get an actual, tangible model of our son's heart," Erica said. "It helped us better understand the defect."

Today, Kaden is an active and thriving 2-and-a-half-year-old. He is a sports fanatic and always has a ball in his hands, his mom says. "We truly feel that the combination of the incredible medical team, the ultrasound technology and early detection saved our son's life," Erica says. "Because of all this, our son's heart looks healthy today. It's not perfect, but it's doing better than anyone would have expected."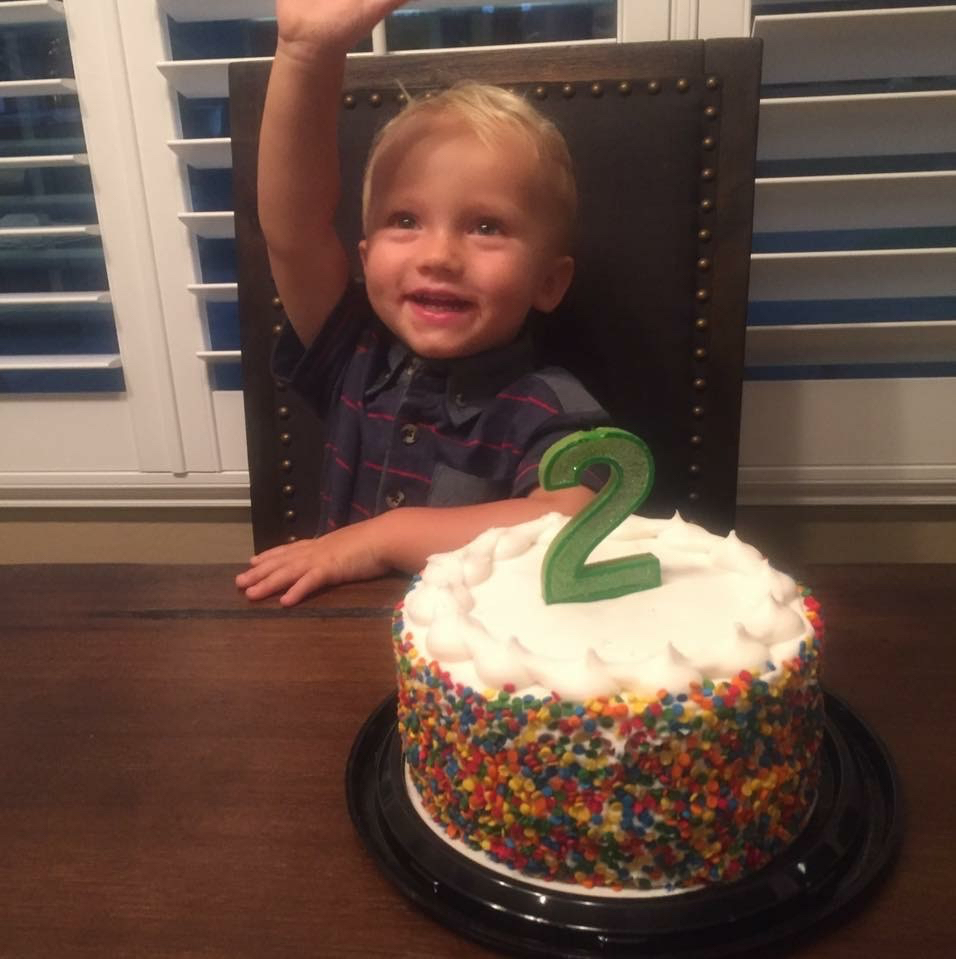 "We truly feel that the combination of the incredible medical team, the ultrasound technology and early detection saved our son's life," Erica says. Image credit: Erica Endicott
A version of this story originally appeared on GE Healthcare's Pulse blog.
tags