"We have an energy crisis," said Rafał Kasprów, CEO of Poland's Synthos Green Energy (SGE), last Thursday in Washington, D.C. "The solution we need," he said, is innovative technology — "and we already have it: SMRs." Kasprów was speaking at an event to celebrate the signing of a new $400 million technical collaboration agreement to advance the development and deployment of GE Hitachi Nuclear Energy's BWRX-300 small modular nuclear reactor.
The agreement sees GE Hitachi teaming up with SGE, Tennessee Valley Authority (TVA) and Ontario Power Generation (OPG). Those three companies will collaborate with GE Hitachi to help "accelerate the deployment of this technology by investing in the design completion" of the BWRX-300, said GE Hitachi President and CEO Jay Wileman. The agreement "will offer benefits to each of the partners."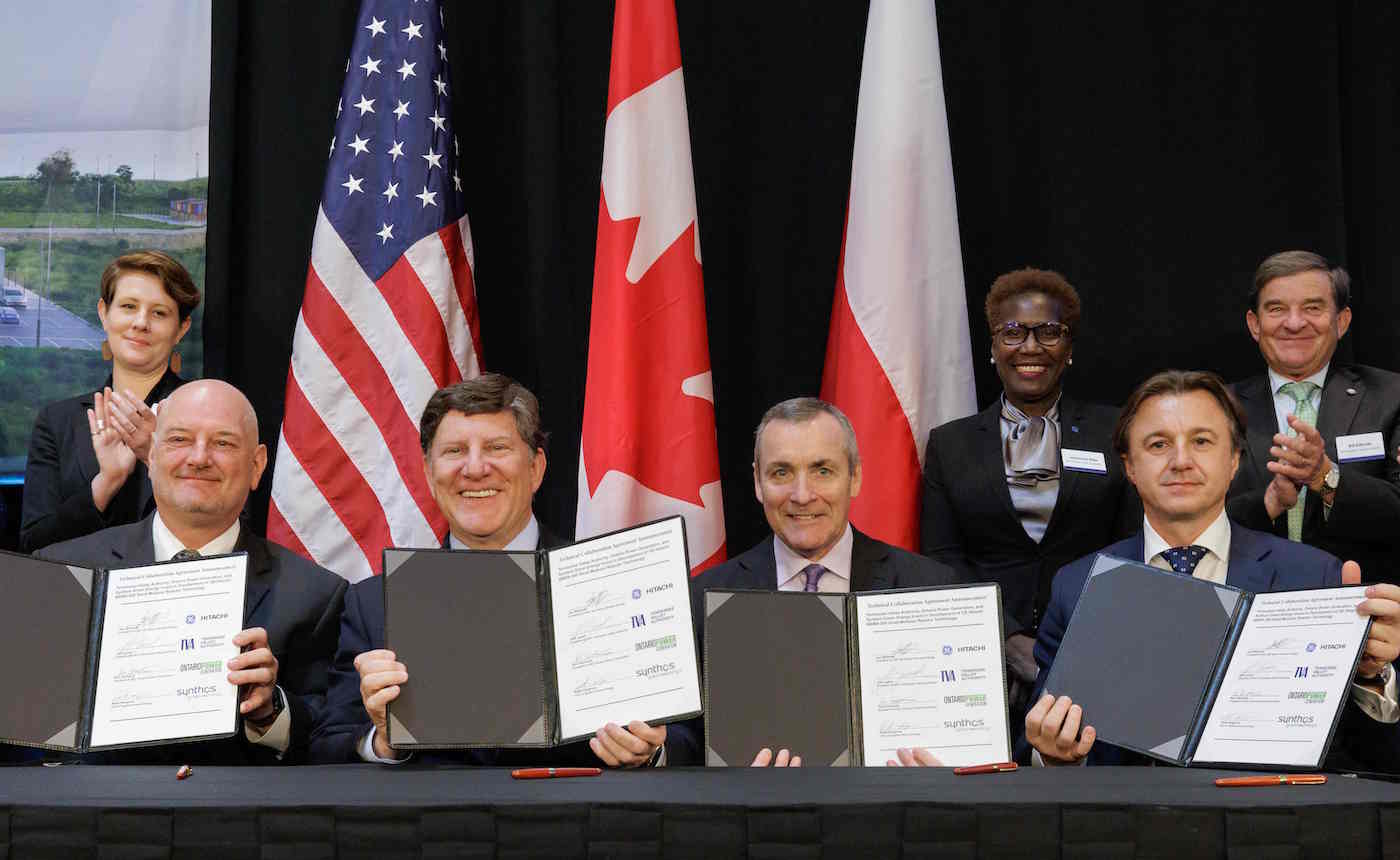 An SMR is defined as a nuclear reactor that can produce up to 300 MWe (megawatts electric), which is equivalent to the electricity needed to power about 225,000 U.S. households. SMRs can be deployed faster than conventional reactors, come with a lower cost per unit of output, and produce carbon-free electricity during generation.
It's no coincidence hat SMRs are garnering more attention as countries look for ways to decarbonize and reach their stated net zero goals. Nuclear energy can go a long way to fill in the gaps when intermittent renewable sources like solar and wind can't keep up with demand. And, unlike larger reactors that need to be designed to fit the physical specifications of every new plant site, SMRs like the BWRX-300 offer a standardized design, as well as a smaller footprint.
"This is really the launch of a platform going forward to help solve climate change," said Wileman. "We all know nuclear has to be a part of the equation if we want to achieve net zero by 2050. Nuclear has to have a seat at the table, but we've got to earn our seat at that table. And to do that, we've got to be on schedule, on budget, and it has to be at a competitive cost" with other forms of electricity generation.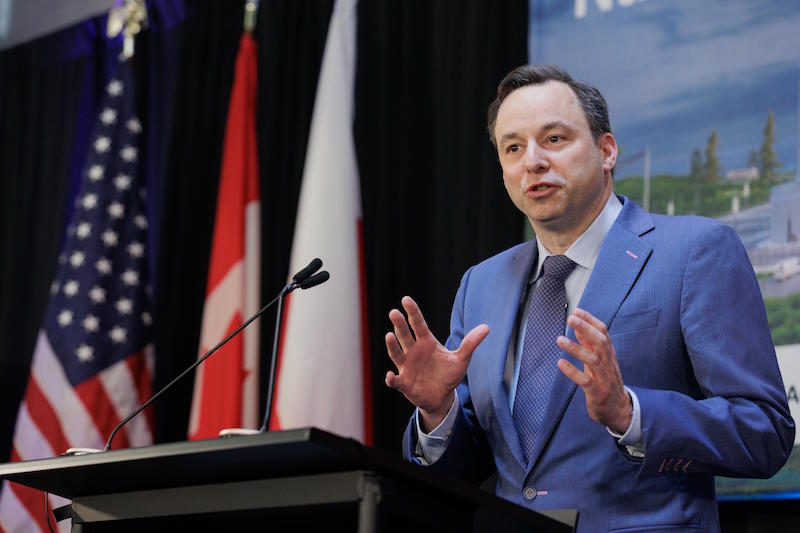 Which is exactly what the four parties hope to achieve by working together. Once the design has been standardized, OPG is anticipated to be the first to bring the BWRX-300 online, in 2029, at its Darlington site east of Toronto. Ground was broken three months ago and, Wileman was pleased to point out, will be the first grid-scale SMR in North America. The other partners are not far behind: TVA is preparing a construction permit application for a BWRX-300 at the Clinch River Site near Oak Ridge, Tennessee, while in Poland, SGE plans to deploy the first of 10 reactors by the end of this decade.
Kasprów said his company is investing in the project "because GE Hitachi's state-of-the-art modular technology is simply ideal for decarbonizing energy and heat production in Poland, and also for our other zero-emission projects in the United Kingdom and throughout Central Europe."
Indeed, the goal for SMRs goes well beyond the three countries involved in the new collaboration — which is why the keyword of the event was "deploy." "This isn't a demonstration project," Wileman said. "It's a deployment program. You design it once, and you build it multiple times."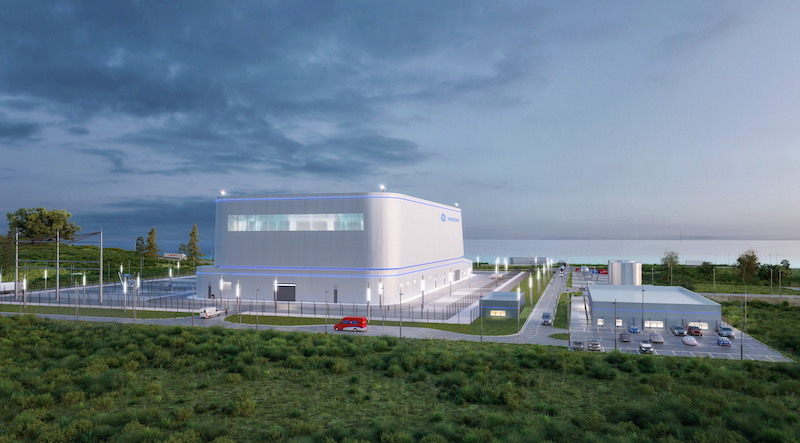 TVA President and CEO Jeff Lyash said the key to achieving these goals is partnership — those between tech companies and industrial companies in the power sector but also partnerships between countries.
Also appearing at the event, hosted by Nicole Holmes, commercial executive at GE Hitachi, were members of Congress, the Polish ambassador, OPG President and CEO Ken Hartwick, and Scott Strazik, CEO of GE Vernova, GE's portfolio of energy businesses.
"This is a celebration today," Strazik said, "but the real work starts tomorrow as we take the next steps not just to build one plant or three, but to scale this technology for the impact the world needs in both electrifying and decarbonizing the world."
Categories
tags