With growth comes opportunity but benefiting from that opportunity for a nation's citizens is inevitably linked to access to electricity. That's why electrification is recognised as such a key issue in Myanmar. Recent economic growth has seen the nation's economy more than triple in the decade to 2017, but still reflects an environment where tens of millions of citizens lack basic access to electricity.
This landscape of liberalised economic growth and growing electricity demand formed a fascinating backdrop to the recent Powering Myanmar event, held by GE in Nay Pi Taw on 20 November, 2018. A key part of discussion at the event revolved around the country's use of hydropower.

With over 25% of the world's installed hydropower base operating on GE Renewable Energy technology, the affordable and reliable nature of this renewable power source is a core part of the GE Renewable Energy business. Exploring the potential of hydropower innovation could help realise significant opportunity in Myanmar.

The two sides of hydropower in Myanmar

Hydropower has played a unique role in meeting the demands of Myanmar's rapidly emerging economy, accounting for almost 55% of total electricity generated in the country in 2016 according to the International Energy Agency (IEA). But understanding the story of that electricity is, by and large, a tale in two parts.

Myanmar's urban metropolis of Yangon is home to over 5 million people, roughly 10% of Myanmar's population, as well as being the thriving commercial and industrial heart of the country. That makes this an area with a real thirst for electricity. In fact, Yangon consumes roughly half of the total electricity generated in Myanmar, with predictions that the city's requirements will double by 2021-22. With other urban areas throughout the nation facing their own growing power needs, meeting large-scale electricity demand is a serious consideration for the future.

While urban areas seek to balance the needs of growth against a stable electricity supply, rural areas face a more fundamental hurdle – that first spark of access to electricity in their communities. The 2018 Myanmar Electricity Development Plan reveals that 58% of households in the country still lack access to electricity. The vast majority of those are located in rural areas. While progress has certainly been made, that's still a long way from the universal access by 2030 committed to under this plan.

Innovating hydropower solutions in Myanmar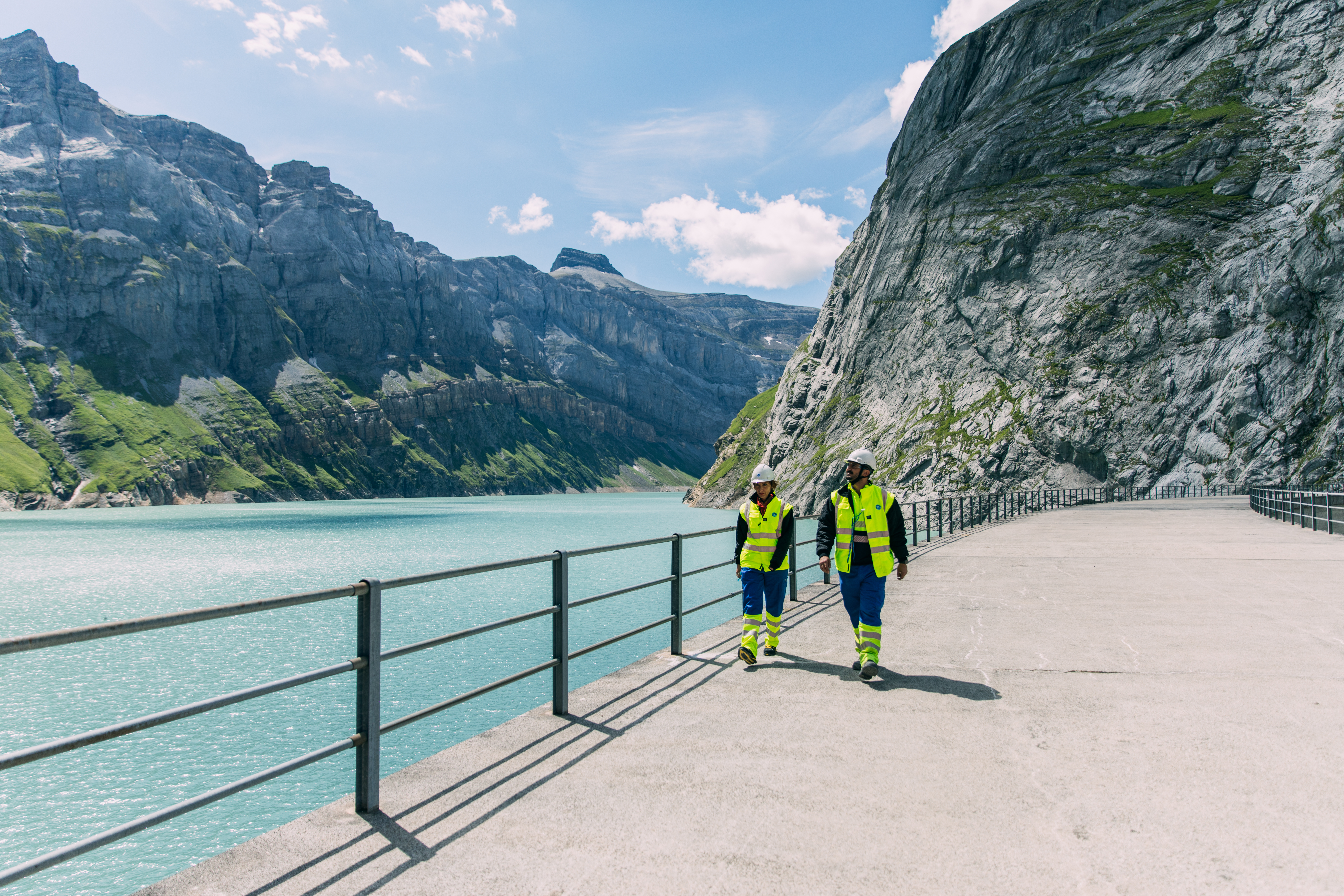 small hydro technologies (5MW +) could help provide a big solution for Myanmar's rural electrification challenges.

These smaller and quicker to build technologies could provide a key solution to delivering reliable power to many rural communities throughout the nation, regardless of their distance from electricity grids or existing transmission networks.

Small hydro is less capital intensive and resource demanding than the mega-projects often associated with this type of renewable generation. That means alongside their rapid lead-time, they provide an affordable distributed power solution that's ideal for tackling rural electrification.

Innovation at GE Renewable Energy also means a commitment to sustained improvement of existing technologies. That's why GE's full-service offering can deliver a ~2% energy production increase on these innovative small hydro projects, combining the latest digital power technology with comprehensive technological expertise to enhance flexibility, improve efficiency and deliver better power to communities in need.

GE is committed to local solutions

The Powering Myanmar event was an important opportunity to inform and support solutions for Myanmar's growing electricity needs. But such events also represent GE Renewable Energy's continued commitment to enabling the growing power landscape in the wider Southeast Asia region.

A core part of that commitment is to ensure that beyond simply providing world-leading expertise, GE Renewable Energy  develops the right local talent to provide a sustainable solution to the region's power needs. That's why GE Renewable Energy has contributed more than 15 GE Renewable Energy trainers to upskill over 750 members of communities, thanks to over 400 hours of training delivered globally.

When it comes to Myanmar, small hydro is a solution that can ensure efficient, reliable electrification for those very communities living in the most remote rural locations. And by empowering the talent that operates within those communities, GE Renewable Energy unlocks the potential to build firmer energy foundations for the future.

Small solutions can have big impact. It's not just about the technology that GE Renewable Energy's small hydro innovations can deliver, but the commitment to talent that supports such technology tomorrow.

 


tags