In the race to supply the world with carbon-free renewable energy, there have been encouraging signs in wind power, with costs there falling by half over the last decade. How might a turbine manufacturer get those prices even lower? Go big.
Back in the 1980s, the blades of commercial wind turbines could trace a circle as wide as an NBA basketball court, but there's been plenty of room to grow since then. This week GE launched its biggest wind turbine yet. The machine comes with a colossal rotor whose diameter spans the length of more than one-and-a-half American football fields.

That means that each blade is as long as the entire wingspan of a Boeing 747-8. It would take 2 minutes for the average person to walk from the tip of one turbine blade to the other (15 seconds if you're Usain Bolt).

It's hard to fathom machines on that scale, yet they're on course to get even bigger over time as manufacturers seek to make turbines that can generate more energy by reaching the faster wind speeds in loftier heights, and by growing in size. The bigger the blades, the more homes the turbine can power.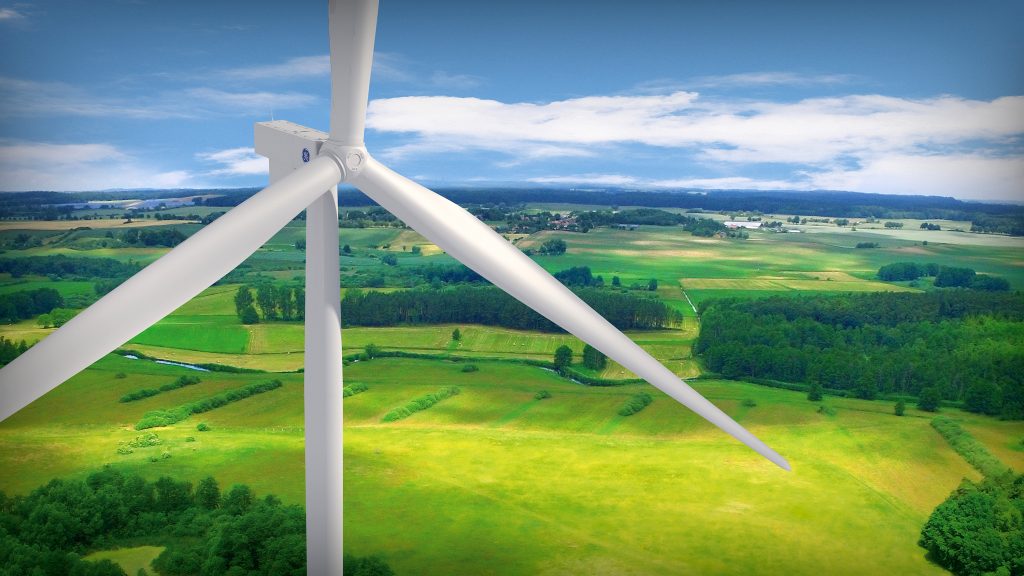 Categories
tags