Many years ago, Larry Culp was puzzled by Toyota. He couldn't understand why the Japanese automaker allowed its competitors into its factories to witness the legendary Toyota Production System in action. The company risked giving away "the recipe for the secret sauce," GE's leader thought.
Eventually he worked out why Toyota managers were so relaxed. Rivals could copy aspects of the production line, but they'd never replicate Toyota's actual competitive advantage: its lean mindset, marked by a culture that relentlessly identifies problems and inefficiencies and then owns, analyzes, and fixes them.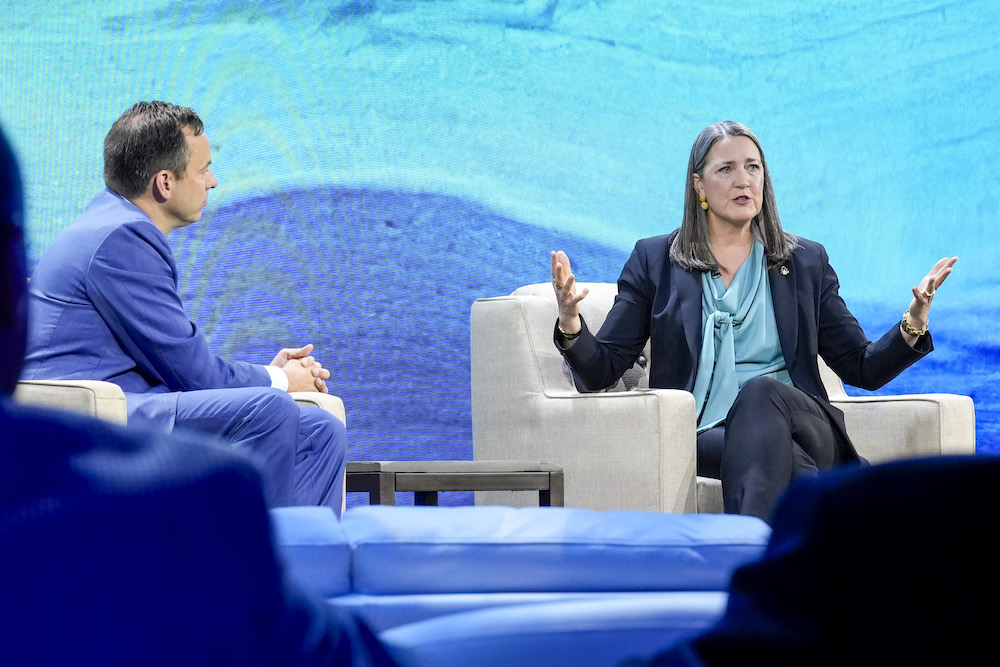 Culp, chairman and CEO of GE and CEO of GE Aerospace, explored the close relationship between lean mindsets and leadership alongside senior executives from some of the world's most innovative companies, successful entrepreneurs, and champion athletes in New York City last Wednesday. "Lean applies everywhere," Culp told the crowd of nearly 200 customers, suppliers, investors, and employees during "The Lean Mindset: The Pursuit of Progress," a first-of-its-kind event organized by GE. "Or at least it can if you let it."
Why the focus on lean? GE's relentless pursuit of lean has helped propel it forward as an organization in recent years, and now the company is keen to share its learnings with customers and suppliers. "This is how we work," Culp explained. "We're trying to do our best every day for you, and getting a little bit better tomorrow."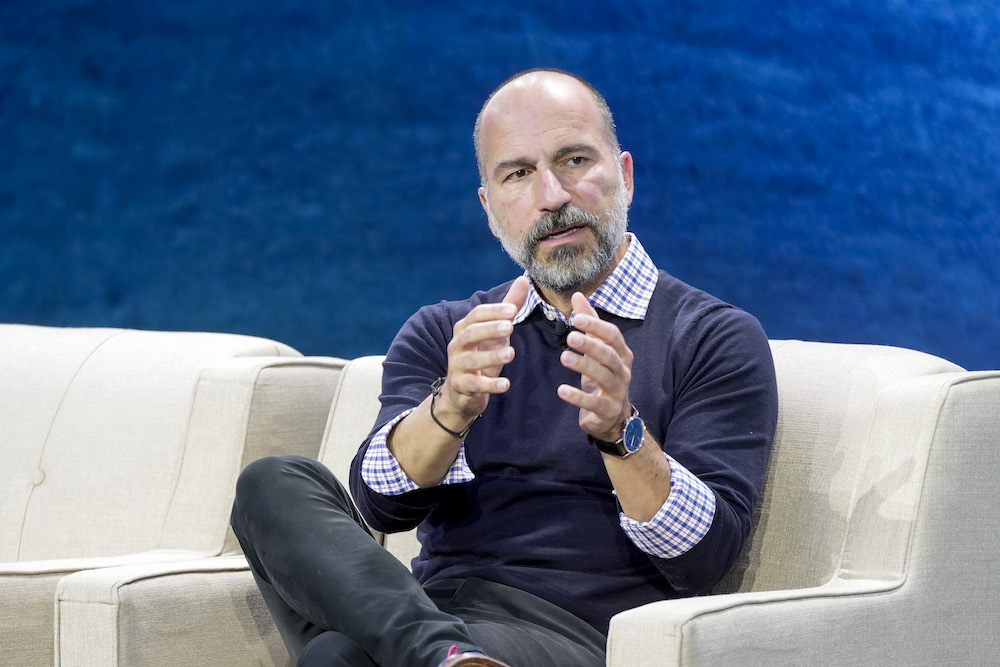 Still, Culp warned the audience that a common "failure mode" for companies implementing lean was a lack of commitment and follow-up from leaders. "You can bring in some consultants and have them dive in somewhere in the middle of the organization, which gets you off to a start, but that's all you get," he said. "Leaders have got to walk the walk and stay with it."
This aligns with a new nationwide study by GE and Ipsos, which found that while C-suite leaders and entry-level employees agree on the importance of communicating and defining leadership, many of the latter group believe that their leaders are failing to embody their leadership mindset.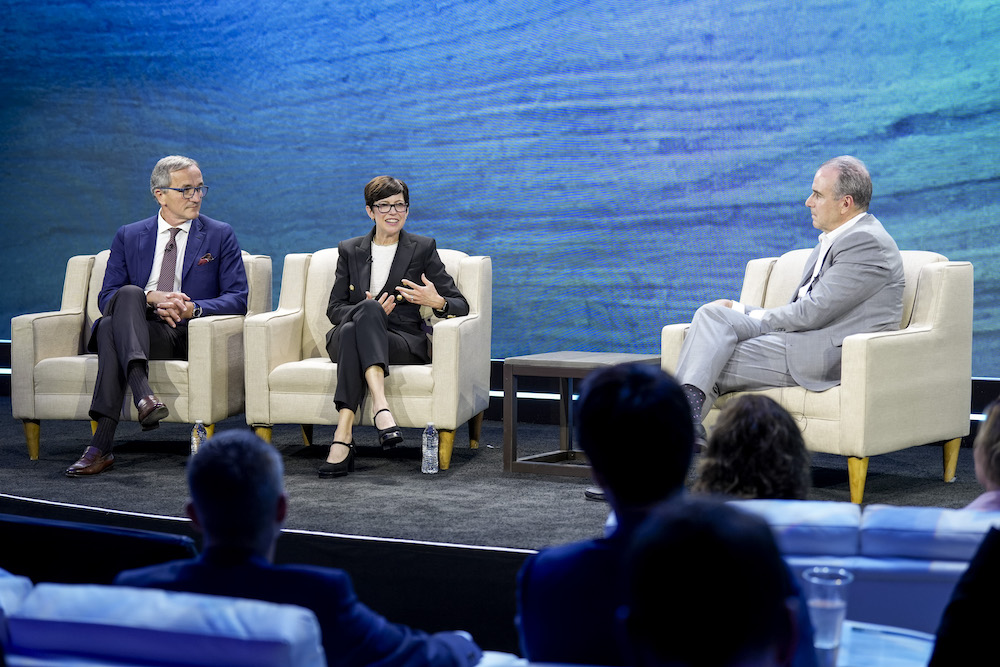 Continuous Improvement
The CEOs of Ford, Uber, and PG&E, the renowned psychologist and author Carol Dweck, and NBA legend Giannis Antetokounmpo were among the speakers at the "Lean Mindset" event who explained how their competitive advantage derives from a dedication to continuous improvement. In the span of six hours, they were able to cover a lot of ground:
• Ford CEO Jim Farley and Uber CEO Dara Khosrowshahi discussed various lean techniques during a fireside chat, including their use of "genba," a Japanese term that means "the real place," or going to the place where the work is done. Khosrowshahi explained how his time delivering food for his company allowed him to uncover some unique insights. "It showed me, literally, that we as a company culturally were very much focused on the rider and the eater product," he said. "But we didn't take pride in the driver product because very few of us drove."
• PG&E CEO Patti Poppe, in a conversation with GE Vernova CEO Scott Strazik, explained that her "shop floor" consisted of the wider community consuming power and gas. "The workforce who is out all across California today serving our friends or families or neighbors has to be equipped to make great decisions, has to have the skills, and also that lean mindset to do it in the lowest-cost way," she said.
• Stanford University psychologist Carol Dweck talked with Culp about her research on the difference between "growth" and "fixed" mindsets among individuals and within companies. She explained how people with a growth mindset, who are open to personal development, tend to achieve more than those with a fixed mindset, who believe that talents are innate gifts.
• Milwaukee Bucks forward and reigning NBA MVP Giannis Antetokounmpo told the crowd that he was entirely driven by continuous improvement. "I realized quite quick [in the NBA] that I had to get over myself," he said. "It wasn't about me; it was about how can I get the best version of myself."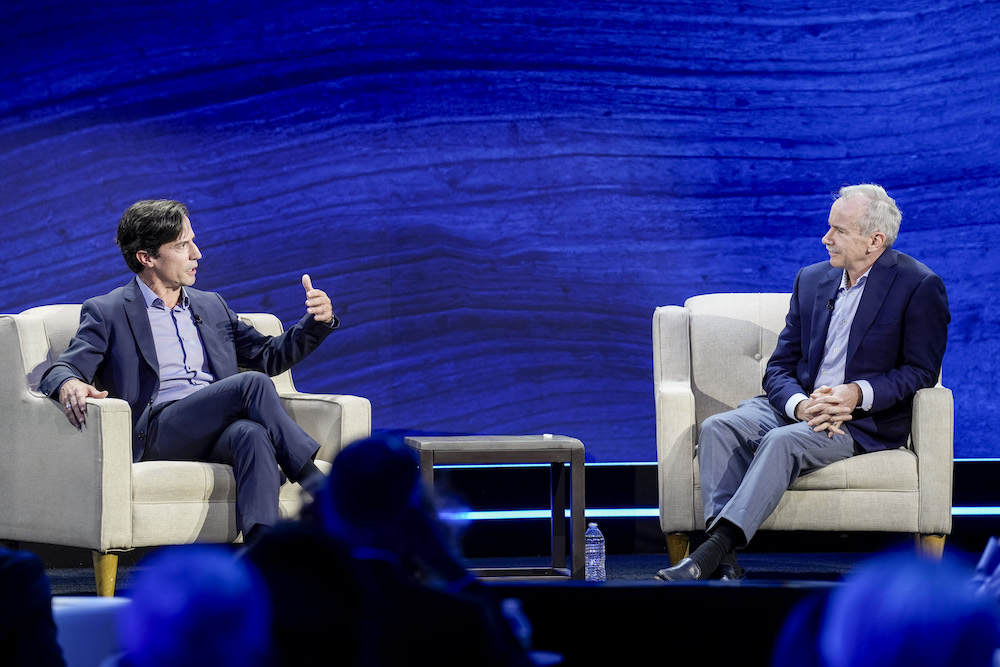 A number of additional speakers were featured at the event, including Super Bowl champion quarterback Peyton Manning, Ingersoll Rand Chairman, President, and CEO Vicente Reynal, chef and restaurateur Wolfgang Puck, Dr. Tomislav Mihaljevic and Dr. Lisa Yerian from the Cleveland Clinic, New York City Fire Commissioner Laura Kavanagh, U.S. Navy Admiral William Lescher, and film director David Gelb.
Culp, who was also joined on stage by GE HealthCare CEO Peter J. Arduini, emphasized the importance of fun and inclusivity in lean journeys. "It's really important to make this a team sport," he said. "When you make it about the team, you can really do great things."
These and other highlights from the event can be accessed on GE's YouTube channel.
tags