On Nov. 2, GE Vernova christened its new headquarters in Cambridge, Massachusetts, with a grand opening attended by community leaders from the Greater Boston area, including special guests Massachusetts Governor Maura Healey and U.S. Ambassador David Thorne. 
The opening comes nearly two years after GE's decision to take its energy businesses and combine them as GE Vernova, a stand-alone, purpose-built company. The new entity will build on a 130-year legacy in electrifying the world, with a dedicated focus on decarbonization to lead the energy transition. Located at 58 Charles Street, the new building is set to house approximately 200 employees, representing GE Vernova's 80,000 employees worldwide. The classic red-brick exterior of the new HQ matches the historical aesthetic of Boston, the birthplace of the American Revolution, while the sleek, modern interior reminds everyone who walks inside that GE Vernova is a leader in a new era of energy — electrifying the world while simultaneously working to decarbonize it.
"We needed a home — and what better home than Cambridge, Mass., a place steeped in history and innovation, with cutting-edge universities, startups, and climatech incubators," said Scott Strazik, who took the helm as the new company's CEO in November 2021.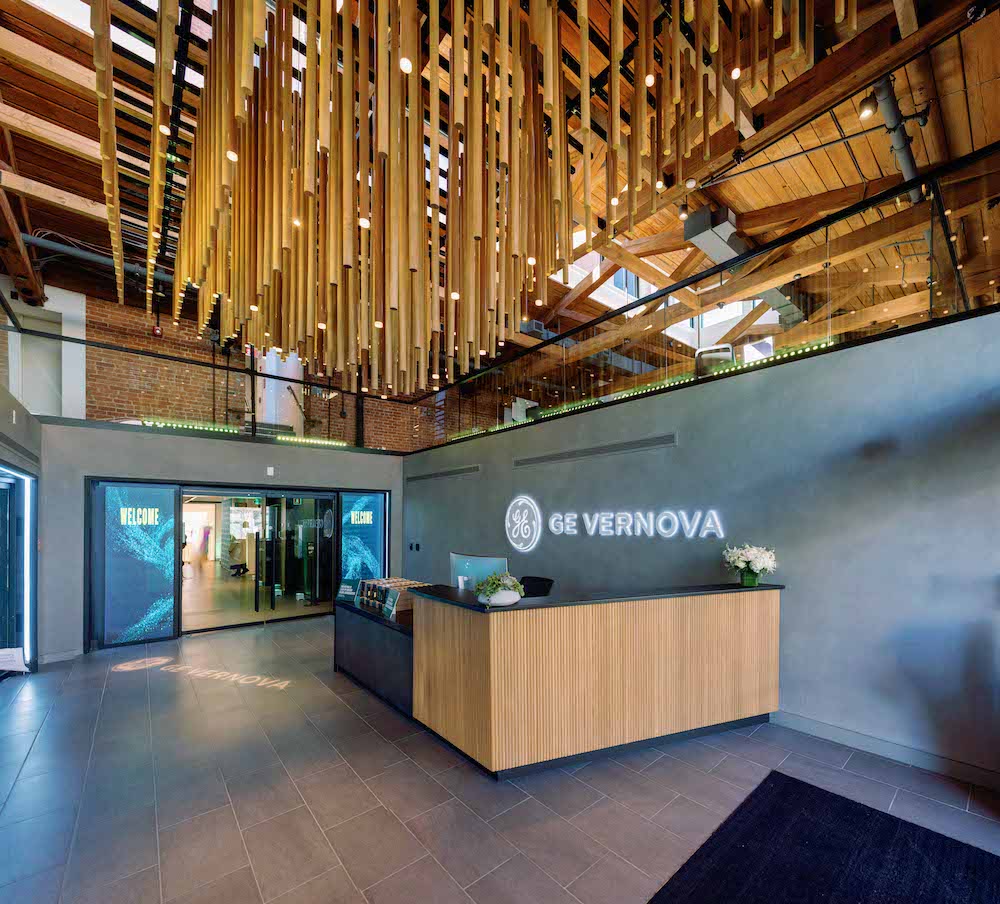 Governor Healey took the stage to share her thoughts on how Massachusetts and GE Vernova share the same mission and goal — to be leaders in the clean energy transition. Massachusetts has swung big on climate goals, naming the nation's first-ever climate chief and setting up a climate bank to provide affordable, decarbonized housing. GE Vernova's energy expertise, innovative thinking across a broad array of technologies, and commitment to a clean energy transition make it the perfect partner. 
And Cambridge is the perfect place for that partnership to thrive. "We sit here in this incredible ecosystem," Healey said, "of research, of technology and innovation, of students, of incubators, of VC funders. It's really unparalleled what we have right here within just a few square miles."
Vernova's new location will also facilitate its relationship with one of its new neighbors, Greentown Labs, the largest climatetech incubator in North America, where Healey and several others spent time that same morning. This week Greentown announced that GE Vernova will become its newest "Terawatt Partner," representing the highest level of engagement with the incubator. 
"Know that we want to support you," said Gov. Healey. "We want to support your talent, we want to support your growth, and we look forward to the great things that can happen because you're here."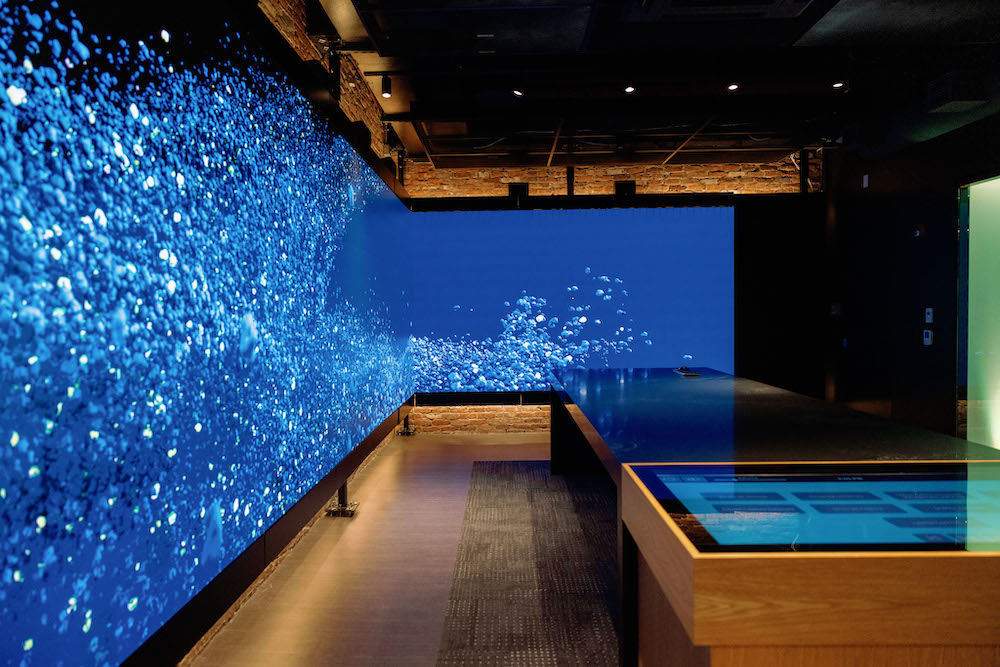 Ambassador Thorne, who serves as senior adviser to U.S. Special Presidential Envoy for Climate (SPEC) John Kerry, also took the stage to speak about the climate crisis and the necessity of public-private partnerships. GE Vernova, he said, has been a leader and trusted partner of SPEC as it works to speed up the energy transition. From its work in renewable energy and the grid to green hydrogen to developing small modular reactors (through its joint venture with GE Hitachi), GE Vernova has led in the energy transition because of its "willingness to be on the front lines." 
Thorne praised the accomplishments of GE Chief Sustainability Officer Roger Martella and others in creating the Coalition of Companies to Innovate Toward Net Zero (CCITNZ) and pointed to the upcoming COP28 conference in Dubai (Nov. 30–Dec. 12), where CCITNZ will offer a multimedia exhibit highlighting how innovation in the U.S. private sector has been accelerated by public-private partnerships.
"Frankly, we can't get this done without the full embrace of the private sector. We appreciate how GE is an example of this and how GE Vernova will only expand GE's influence in this space," he said.
The new headquarters in Cambridge provides the perfect foundation for the upcoming launch of GE Vernova as an independent company. "Our new space is truly a reflection of who we are: driven, modern, flexible, and collaborative," Strazik said. "We are truly excited for what the future holds." 
Categories
tags