When it comes to electricity, Brazil deals with unique challenges. The fifth largest nation in the world has some of the planet's longest electricity transmission lines, and its customers face some of the highest electricity bills anywhere. Improving the reliability and efficiency of Brazil's power stations — and also of the grid, which stretches across vast sections of the country — is a critical matter.
Both Alstom and GE were big players in the country prior to GE's acquisition of Alstom's power and grid business. Now GE just might offer Brazil what it needs to energize its power industry.

It can begin with getting power to where it's needed. Sergio Gomes, regional commercial leader for Latin America at GE's Grid Solutions business, says a solution called "power compensation" is similar to pouring the perfect pint of beer. "You want as much beer and as little froth as possible in your glass," he says. "Power compensation gets maximum beer in your glass, allowing the network to transmit as much energy as possible."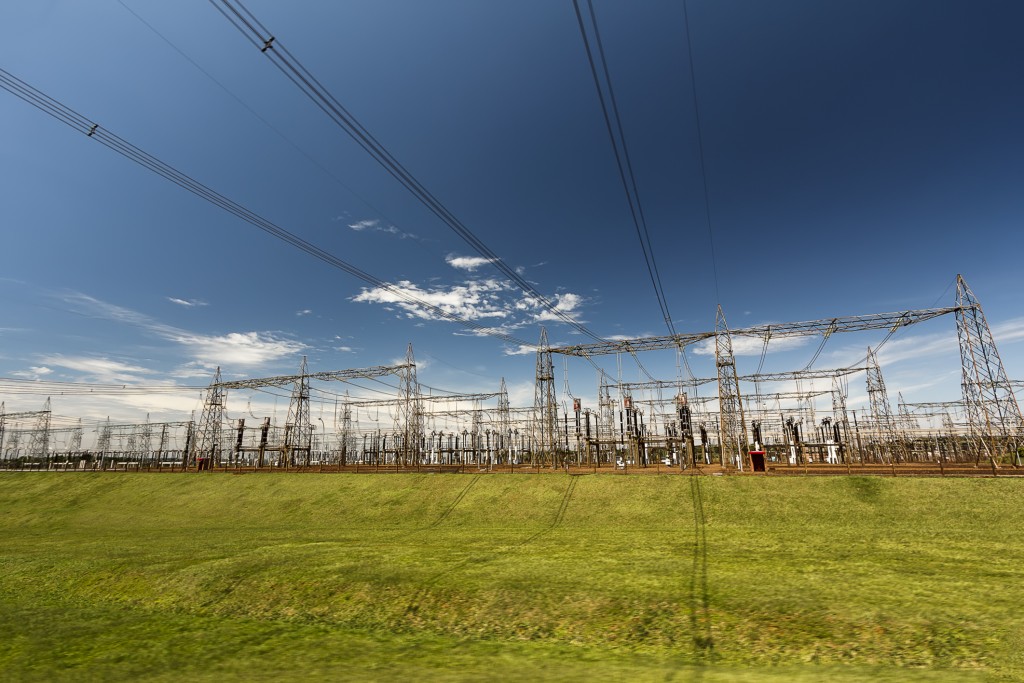 Top: The Itaipu Dam on the Parana River supplies Brazil with a quarter of its power. Above: A power substation near the Itaipu Dam. Image credits: Getty

GE now has the technology to serve the perfect glass. Gomes says that GE brought to the table so-called "series" power compensation systems, which smooth the voltage of transmission networks and allow utilities to transfer power more efficiently. GE has also been investing heavily in software. Its systems are already helping Furnas, one of Latin America's largest utilities, modernize grid protection, control and communications systems.

GE has now acquired from Alstom "static" compensation products that improve power quality. Because Alstom's grid business had been a major player in Brazil, the company brings a lot of credibility. For example, it supplied high-voltage direct- and alternating-current equipment to the world's largest transmission line, known as the Linhão do Madeira. The line runs for 2,580 kilometers (1,420 miles) from the Amazonian state of Rondônia to the state of São Paulo in the southeast. It uses 20,000 kilometers of cable (more than 12,000 miles) — enough to stretch halfway around the Earth at the equator. Some 5,000 steel towers keep it aloft.

"Alstom's former business was more related to high voltage, whereas GE's products and services are more related to medium voltage," Gomes says. "GE will now offer a full portfolio of low- to high-voltage products and services."


A worker is finishing a giant Francis hydroturbine. Image credit: GE

All this distribution expertise is very much needed in Brazil. The country has been dealing with a growing number of blackouts. With roughly two-thirds of Brazil's electricity generated by hydroelectric plants, the country's multiyear drought has only made things worse, causing a spike in electricity bills.

That's where GE's new transmission expertise dovetails with Brazil's power generation profile. A third of Brazil's power generation equipment was made by Alstom's energy business, including the iconic Itaipu Dam, which the American Society of Civil Engineers called one of the seven wonders of the modern world. The massive structure on the Paraná River holds a row of 20 giant turbines. In 2008, they generated 94,684 megawatts (MW), the largest amount of power ever from a single dam. Itaipu alone supplies Brazil with a quarter of its power, and Paraguay with 90 percent of its electricity needs.

Hydropower will also be a fitting complement to GE's growing renewables business in Brazil, now mainly focused on wind. As of 2014, GE had around 1,000 wind turbines installed in the country. The Alstom acquisition added turbines owned by one of its biggest customers, and Brazil's second-largest renewables company, Renova Energia, which owns Latin America's largest wind farm, located in the state of Bahia.

Although wind accounts for only 0.9 percent of Brazil's energy supply, it is the fastest-growing source of power generation in the country. GE is now set to blow that market wide open.
tags