Last June at the Paris Airshow, Boeing test pilots Randy Neville and Van Chaney performed a near-vertical takeoff with the Vietnam Airlines' brand new extended version of the Dreamliner passenger jet powered by a pair of GEnx engines. It turns out that sales of engines are climbing nearly as fast.
GE said it shipped GEnx No. 1,000 this Tuesday, just five years after the first production engine left its factory. Lined up end to end, they could cover the length of 56 football fields. "The GEnx was the fastest selling engine in GE's history, and now it's the fastest production ramp up of a GE wide-body engine program," says Tom Levin, general manager of the GEnx and CF6 engine product lines at GE Aviation.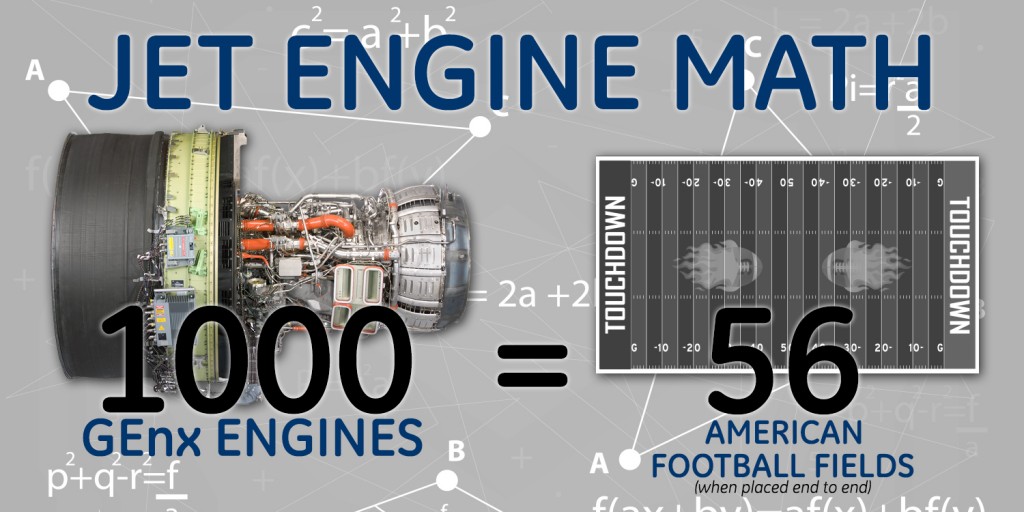 Top and below: The 1,000th GEnx engine at GE's jet engine test facility in Peebles, OH.

There are two flavors of the GEnx engine. The GEnx-1B, which is powering many planes in the Dreamliner fleet, and the GEnx-2B, which was developed for Boeing's 747-8 aircraft. To date, more than 40 airlines and aircraft operators have ordered the engines for their planes, with more orders rolling in. The total book order value is more than $35 billion (list price).

The GEnx is up to 15 percent more efficient than comparable GE engines. It's also quieter and generates fewer carbon dioxide emissions. In 2011, a GEnx-1B-powered Dreamliner flew halfway around the world on a tank of gas and finished the job on the next tank. The journey set a weight-class distance record for the 10,337-nautical mile first leg and a record for quickest around-the-world flight, an astonishing 42 hours and 27 minutes. "The GEnx engine has proven itself with outstanding performance and reliability," Levin says.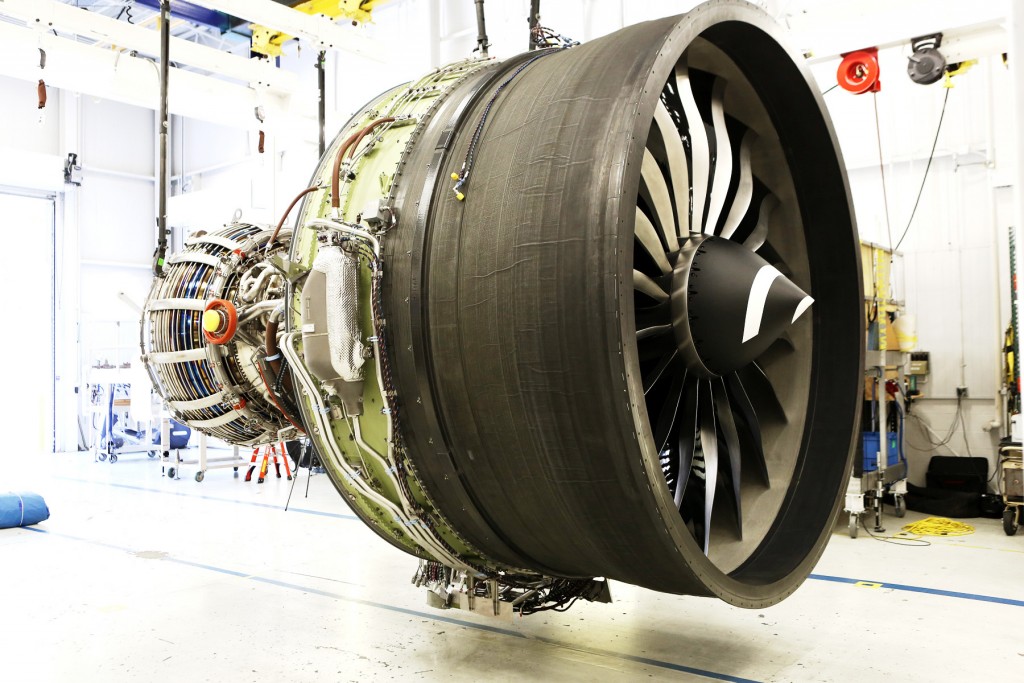 From the outside, the engine displays soft curves and pretty, scalloped chevrons for noise reduction. But open it up and you are in a Tinkertoy fantasy land where some 75,000 parts must come precisely together to make the final product.

The supplier network for the parts is nearly as complex as the engine design. They enter assembly at 21 GE sites around the U.S. Six program partners are also involved in providing hardware for the GEnx, including IHI Corporation of Japan, GKN Aerospace of England, MTU of Germany, Techspace Aero (Safran) of Belgium, Snecma (Safran) of France and Hanwha Techwin Inc. of Korea. It all comes together at GE Aviation's plant in Durham, NC and final testing and assembly at Peebles, Ohio. Take a look.


tags