Jeffrey Ashe is building tiny brain implants, which could one day improve the lives of people suffering from Alzheimer's and Parkinson's. This groundbreaking work was inspired by one of the worst periods of his life.
In 1997, Ashe spent 10 weeks sitting in the pediatric intensive care unit with his son Andrew, who was born weighing just 2 pounds 3 ounces. As he sat and worried, buzzers and alarms went off every few minutes, further fraying his nerves.

So the engineer, who worked at the time for GE's aerospace business, decided to do something about it. "I was surprised by all the alarms and buzzers," says Ashe, now a principal engineer at GE Global Research. "When something was wrong it was generally the nurse coming in to fix the monitor, not to fix the baby."

[embed]https://www.youtube.com/watch?v=Mio39nRRFRA[/embed]

That experience moved Ashe to change course and dedicate himself to improving mobile telemetry — the hospital monitoring machines that wirelessly transmit real-time data from the patient back to the nurses' station.

It was a journey that eventually took him to work on brain implants: specifically, tiny machines called MEMS (Micro-Electro-Mechanical Systems), which are 5 to 10 microns wide — smaller than the width of a human hair — and could improve the lives of people suffering from a range of conditions including Alzheimer's and obesity.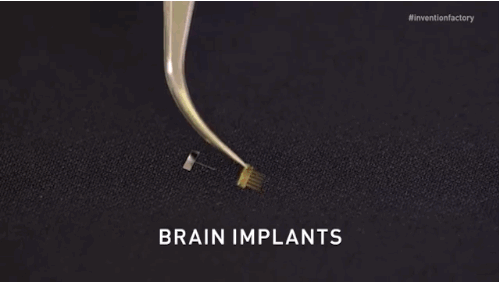 A prototype of a GE brain probe. Image credit: GE Global Research

Neuroscience is part of the new six-part documentary series "Breakthrough" developed by GE and National Geographic Channel. The series focuses on scientific progress. The third episode, "Decoding the Brain," details the revolution underway in neuroscience, where advances could help doctors treat everything from post-traumatic stress disorder to severe depression. The episode was directed by Brett Ratner and airs Sunday night at 9 p.m. ET on the Nat Geo Channel.

"We're building tiny machines using semiconductor processing," Ashe says. "The main one is a MEMS switch. Even though it is so small, it has movable parts inside of it. We can build things that are very small and very strong so they can withstand stress inside the body."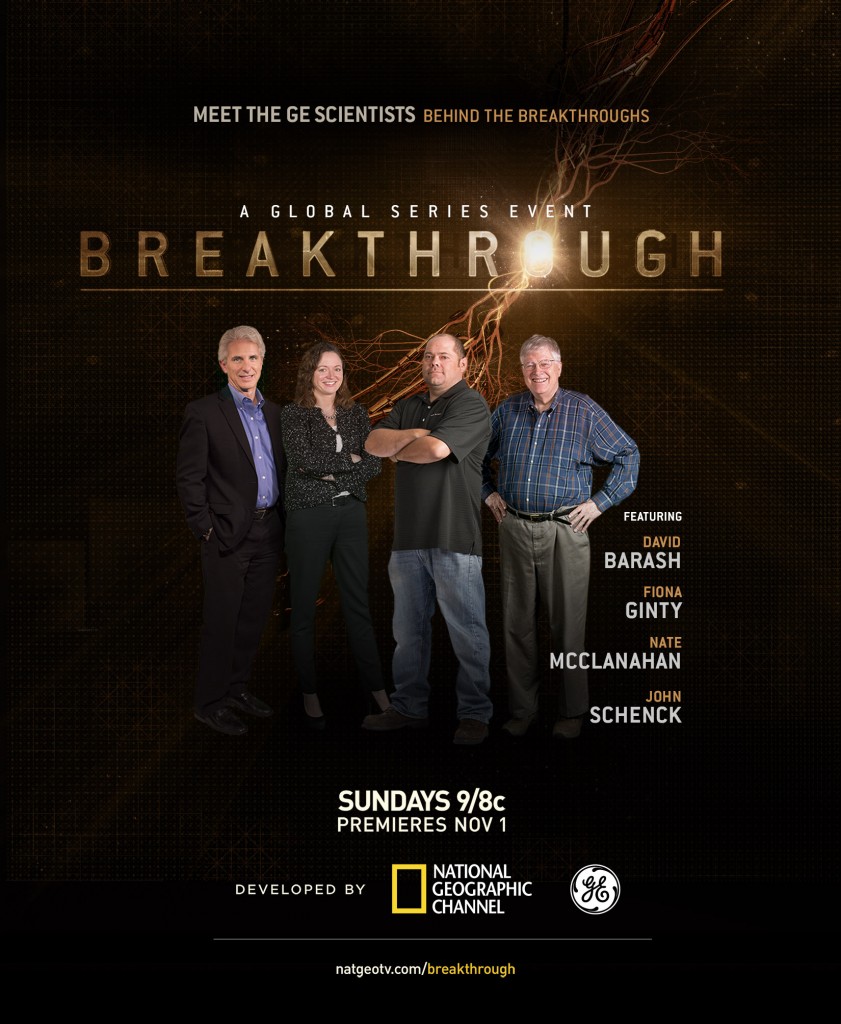 Top image: Jeff Ashe in his lab at GE Global Research. Image credit: GE Reports

Ashe's work and his professional journey also exemplify what CEO Jeff Immelt calls the GE Store — the sharing of ideas across the company. Ashe and his colleagues leverage GE's semiconductor-manufacturing expertise to make the tiny medical devices.

Being able to tap into GE's internal know-how has helped Ashe's team, in collaboration with Brown University, develop new wireless sensing devices that could one day be implanted in the brain to help researchers better understand its circuitry.

Larger devices — similar to a pacemaker and about the size of a stopwatch — already help reduce tremors in patients with Parkinson's disease. But they last only about two years, Ashe says, while GE's tiny MEMS sensors would last 10 years. Ashe says it will be at least five years before the sensors are tested in humans.

"If you go to the expense and risk of having implant surgery and the device only lasts for two years, that's not a great benefit," Ashe says. "So we're working on materials and microfabrication of new devices with a goal of having a 10-year lifetime."

His team is also working on noninvasive, wearable and wireless medical devices. Ashe says those could be used to stimulate peripheral nerves to battle a variety of other diseases, including arthritis, irritable bowel syndrome and Crohn's disease — conditions that can be helped by activating peripheral nerves or suppressing the body's electrical signals.

Worldwide, there are over 450 million people living with neuropsychiatric and neurodegenerative illnesses like Parkinson's and Alzheimer's. The costs of caring for a projected 14 million Alzheimer's patients alone will likely exceed $1 trillion in the U.S. annually by 2050. Ashe's work could lead to a better understanding of the brain and unlock new discoveries about how to treat neurological disorders such as autism and traumatic brain injury. Such work could even eventually create therapies that would enable paralyzed people to walk again.

As for Ashe's son Andrew, despite being born premature, he grew up healthy and happy — thanks to the miracle of medicine.

Ashe got his first taste of GE research by visiting his grandfather, who worked for the company as a machinist. Maybe his son will one day become a third generation of Ashes helping to make the world a better place. Says Ashe: "He's just graduated high school and he's very interested in mechanical technology."
tags