Five GEnx engines together generate the same amount of thrust as one Space Shuttle rocket engine. The GIF above shows what that power looks like on a Boeing 787 Dreamliner.
Once again on Tuesday at the Paris Air Show, Boeing test pilots Randy Neville and Van Chaney performed a near-vertical takeoff with the Vietnam Airlines' 787-9 – an extended version of the Dreamliner.

What you see in the GIF and images below is no extreme flying for Neville and Chaney, though. The test pilots are just cruising close to the edge of the jet's testing envelope.

GE Reports will be publishing from Paris until the end of the week. We will broadcast the Dreamliner's next flight on GE's Periscope channel @generalelectric on Wednesday at 9:20 am eastern time. Tune in.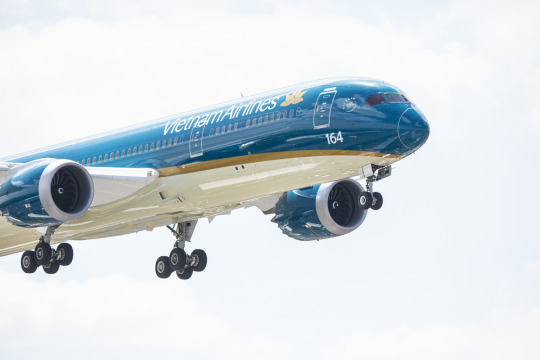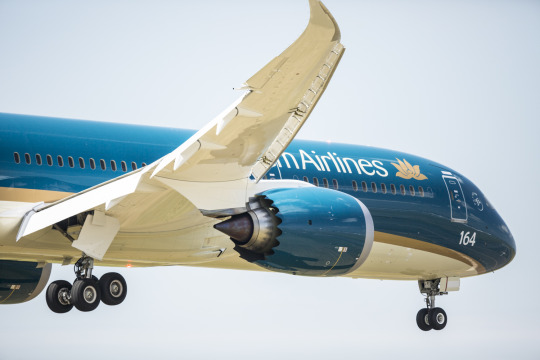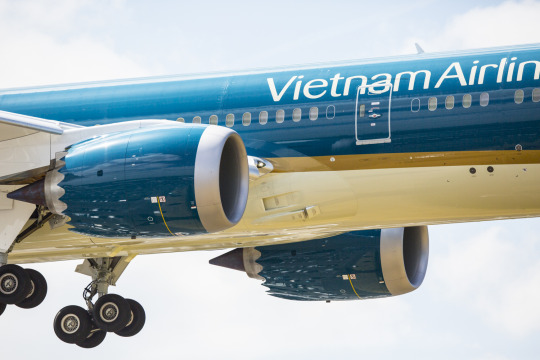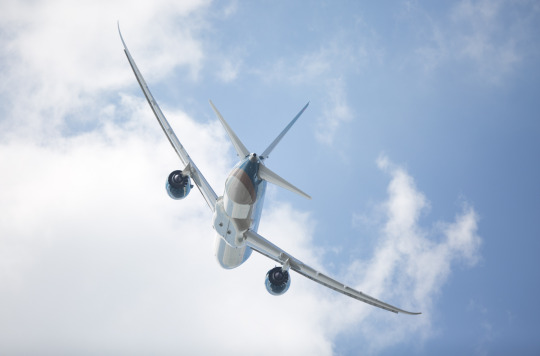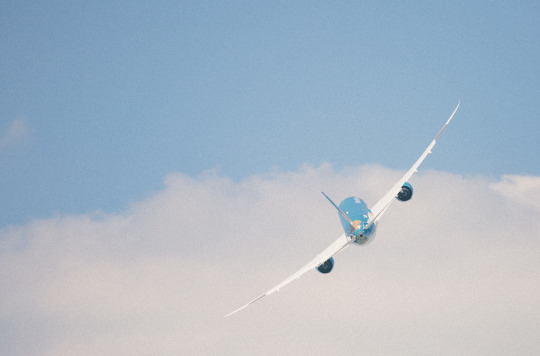 Image and GIF credits: GE Reports/Adam Senatori
tags