In the fall of 2019, the Danish company Ørsted announced plans to build two wind farms off the U.S. East Coast that would use GE Renewable Energy's Haliade-X platform — the world's most powerful offshore wind turbine in operation. This week GE Renewable Energy said that it has finalized supply and service contracts for one of those projects: Ocean Wind, which will be located 15 miles off the coast of southern New Jersey. When it's completed, Ocean Wind will be capable of powering the equivalent of up to half a million New Jersey homes.
"We appreciate the continued confidence that Ørsted has shown in our Haliade-X turbine," said John Lavelle, president and CEO of Offshore Wind for GE Renewable Energy. "We are also excited to be a part of New Jersey's inaugural offshore wind project and look forward to a long partnership with both Ørsted and New Jersey."
The 1.1 gigawatt Ocean Wind is the latest example of GE Renewable Energy's growing offshore footprint on the East Coast. The company supplied the first offshore wind farm in the U.S., the 30-megawatt Block Island project. Located off the coast of Block Island, Rhode Island, it started producing electricity in 2016. And just last month, Vineyard Wind — an 800 megawatt offshore wind project to be built the off the coast of Massachusetts — announced it had selected GE Renewable Energy as its preferred turbine supplier.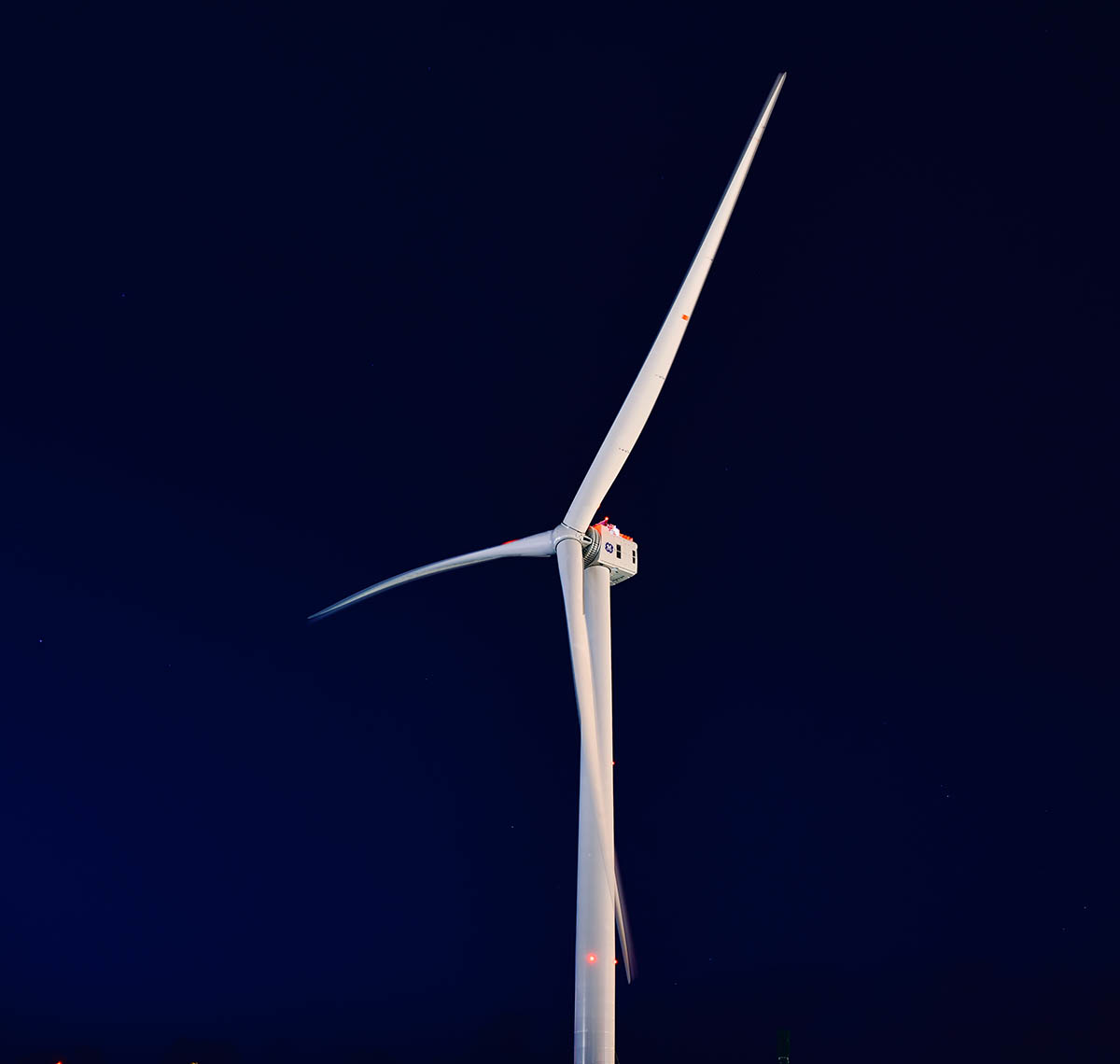 Late last year the Haliade-X, a prototype of which has been spinning at the Port of Rotterdam since 2019, received its type certification from a global certifying body, giving GE's customers the ability to obtain financing when purchasing the turbine.
While it was originally rated at 12 MW, GE engineers have optimized the platform by making enhancements to the cooling system and related electrical equipment so that it can produce even more power. The Haliade-X 13 MW uses the same design as the 12 MW, meaning the size and dimensions of the turbines are identical. The Dogger Bank wind installation, which will be located in England's North Sea, will feature versions rated at 13 and 14 MW. (Need help picturing all that power? We've got you covered.)
The contracts with Ørsted for Ocean Wind, subject to final notice to proceed, include a five-year service and warranty agreement. Ocean Wind will feature the Haliade-X 12 MW, with an option to use the 13-MW variant. Just one spin of the Haliade-X 13 MW can generate enough electricity to power the equivalent of one U.S. household for a day.
For the Danish company, Ocean Wind will mark a milestone in its long history — 20 years ago, Ørsted built the world's first offshore wind farm off the coast of Denmark; with 11 turbines, it generated 5 MW. Ocean Wind, by contrast, will generate 1,100 MW, as part of New Jersey's goal to generate 7,500 MW of offshore wind energy by 2035.
"Partnering with GE to supply our largest U.S. project speaks to the confidence we have in the Haliade-X turbine's revolutionary technology," said David Hardy, CEO of Ørsted Offshore North America. "Bringing GE's renewable energy expertise to the Garden State bodes well for the future of the industry and for New Jersey."
Categories
tags