A new GE plant in northeast England will make the world's longest wind turbine blades to date. Measuring 107 meters from tip to root, the blades are a key component of GE's Haliade-X, the most powerful offshore wind turbine in operation.
LM Wind Power, a subsidiary of GE Renewable Energy, will build the plant in Teesside, an industrial port on England's North Sea coast. Workers at the plant, which is scheduled to open in 2023, will make blades for Haliade-X turbines at the planned Dogger Bank Offshore Wind Farm located 125 kilometers off the coast. When completed in 2026, Dogger Bank is expected to be the world's largest offshore wind farm with a planned installed generation capacity of 3.6 gigawatts.
GE estimates the Teesside factory could create as many as 750 direct jobs — and up to 1,500 indirect jobs — in the area when it opens in 2023. It will support the U.K. government's plan to develop jobs, infrastructure and supply chains to commission 40 gigawatts of offshore wind power by 2030 and become a global leader in renewable energy. "This new plant will contribute to the development of an industrial cluster dedicated to offshore wind in the northeast of England," says Jerôme Pécresse, president and CEO of GE Renewable Energy.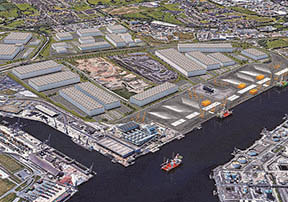 At 107 meters, the blades made there are longer than a professional soccer pitch and measure some 5.4 meters in diameter at the wide end. Using a different metric, it would take former Jamaican sprinter Usain Bolt, the fastest human and a world record holder in the 100-meter dash, close to 10 seconds to race from the blade's root to its tip.
The Haliade-X was originally designed to produce 12 megawatts. Even at that level, a single rotation of the turbine could generate enough power for one U.K. household for two days. But the turbine technology has been performing so well that the version headed to Dogger Bank C will be capable of generating up to 14 MW, while the machines for Dogger Bank A and B will be rated at 13 MW.
The first prototype of the Haliade-X started producing electricity in the Port of Rotterdam in 2019. And last October the machine produced 312 megawatt-hours of energy in a single 24-hour period, enough to power slightly more than the equivalent of 30,000 Dutch households. Time magazine named the turbine as one of the best inventions of 2019.
The Haliade-X was also previously selected for offshore wind projects in the U.S., including Vineyard Wind, an 800-megawatt wind farm near Martha's Vineyard in Massachusetts, and wind farms off the coast of Maryland and New Jersey.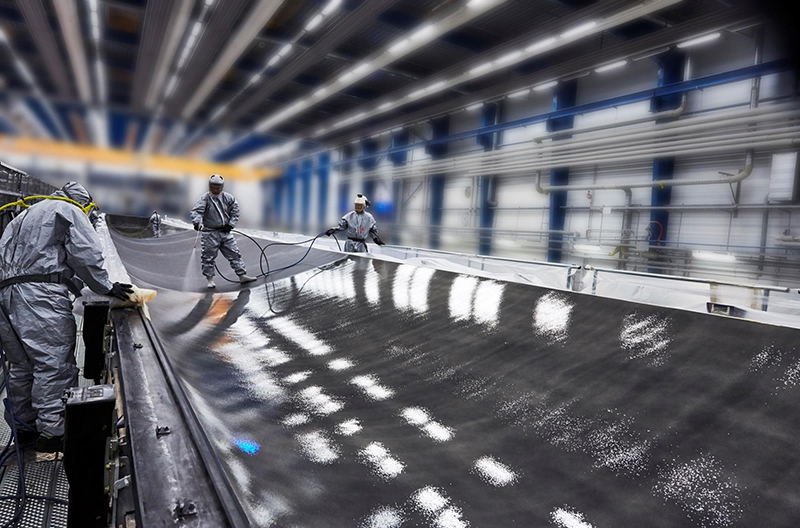 Categories
tags