When Thomas Edison received a patent in 1880 for his "system of electrical distribution," it was only the latest in a line of inventions that had made the GE co-founder famous around the world. With powerful backers that included J.P. Morgan and other members of New York's moneyed elite, he quickly used the patent to pitch the city on electrifying a portion of lower Manhattan and illuminating it with his bulbs.
But even this constellation of the brightest lights of industry and finance ran into obstacles. The lack of the right permits to put electrical cables under city streets slowed digging until the ground froze in the winter, and Edison's crews had to wait for the spring thaw to resume work. "Already, The New York Times reported, there was 'grumbling' by Electric Light Company subscribers in the First District, tired of seeing dead wiring hanging out of their wall," writes Edison biographer Edmund Morris. Because of the delays, it was Londoners — not New Yorkers — who got to bask in the light of Edison's first urban power grid.
Since then, GE has helped bring electricity to millions of people around the world and the company's Grid Solutions division is using transformers, as well as software, AI and automation, to help minimize outages and bring more renewable energy to homes and businesses. But the managers who run this unit can still commiserate with Edison's early travails. That's because other aspects of building a modern power distribution system — like getting a project approved, financed and built on time — can be painfully familiar. "We have hundreds of millions of dollars in potential businesses sitting in our sales funnel," says Betsy Bingham, senior vice president for lean and operations at GE Digital. Yet, she says, customers end up canceling one-third of projects in the pipeline, and another 30% get pushed beyond the original deadline. "We end up working on it and it's a waste. We need to bid on the right work and get it through the funnel faster," she says.
Fortunately, waste is the perfect foil for Bingham, who came to GE eight months ago from Honeywell, where she managed its massive supply chain. Just like GE's Chairman and CEO H. Lawrence Culp Jr., Bingham is a practitioner of lean management, a system of continuous improvement that is now at the heart of GE's turnaround. Winnowing waste is what lean thrives on. "Lean is our strategy, lean is how we are going to run our business, it's key to our growth," she says.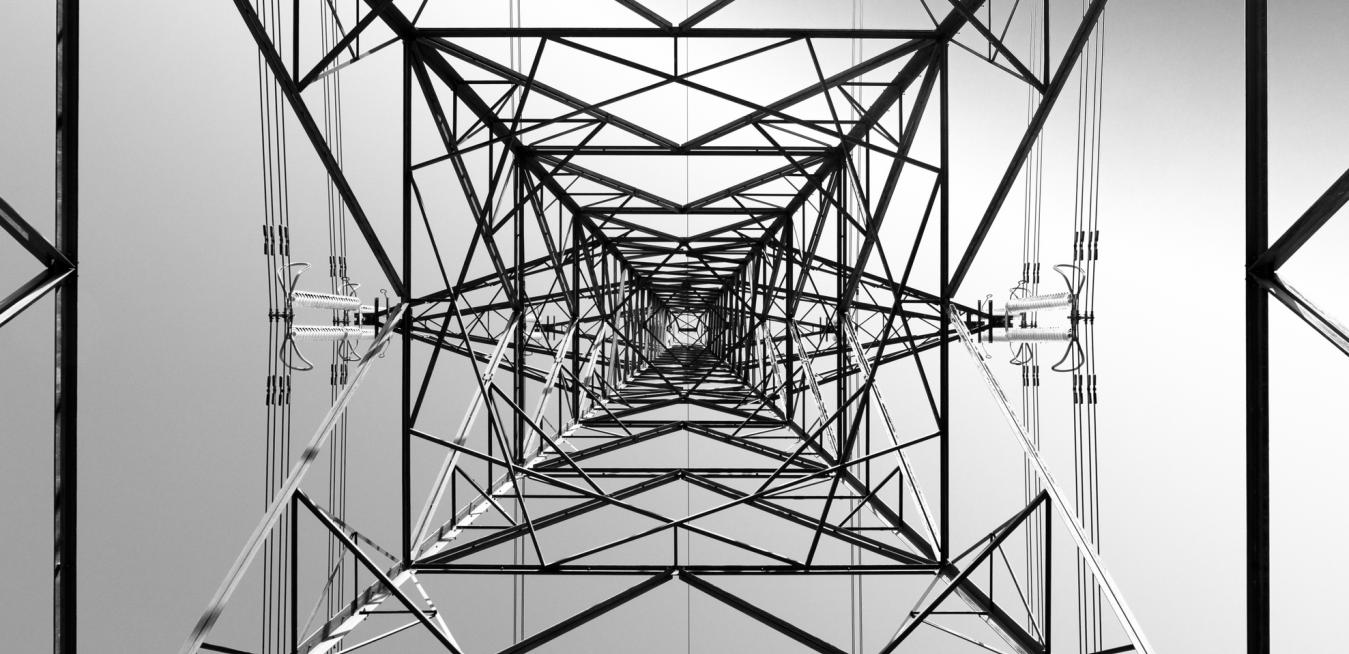 Lean has been frequently applied in factories to improve operations, untangle production lines and supply chains, and fix other manufacturing issues. But it can be equally valuable within the office space for project management, software development and other commercial challenges. In fact, the system is so powerful and flexible that GE is using it during the COVID-19 pandemic. "How are we going to really solve problems when we're not able to sit in a conference room or meet face-to-face?" says GE Digital CEO Pat Byrne, who also serves as GE's vice president for lean transformation. "I think that's going to be one of the most important things we sort out as the pandemic goes on longer. Being able to use lean and being able to have a structured methodology to make, improve, do problem-solving, to track results, to have the right discussions to solve business challenges. I think that's a pervasive need right now."
Bingham's work with Grid Solutions, which is part of GE Renewable Energy's business but also touches GE Digital, is a good example. The unit is building hardware and software that helps make power supply steady, robust and secure, especially as more renewables generated by intermittent sources such as wind and solar come online. "Lean plays a huge role here," says Jim Walsh, general manager for digital grid at GE Digital. Echoing Edison's lower Manhattan experience, he says that project implementation is a good place to start. "It's a complex process historically, there are lots of handoffs, there are a lot of interdependencies with the customers to get to the goal line," he says. "I think lean is going to give us a really dynamic advantage in terms of how do we take our historical implementation processes and lean them out in such a way that we get back to delivering value faster for our customers."
Bingham and her team are working with Walsh to grab that advantage faster. They started with a series of kaizens, which are lean workouts designed to identify problems, find their root causes and look for ways to eliminate them. "It's a bit of detective work, it's a bit of being creative, of not accepting things at face value and being able to ask why," Bingham says.
A kaizen workout usually involves a half-dozen participants, some deeply familiar with the topic at hand and outsiders who can bring in fresh thinking. The first step often involves drawing a "value stream map" of the process they are trying to improve. In manufacturing, the map helps users assess which operations are adding value. "You look at it and you say, 'OK, how many people do I have working at this station? How much inventory do I have?' " Bingham says.
But the same approach can be equally powerful in the office environment. "We took that thinking and we applied it to the end-to-end process inside the grid business," Bingham says. "How do we develop a proposal, generate a quote, do the design of that software, deploy it out into the field through project management, and then how do we collect the money?"
The first kaizens quickly turned up a number of obvious opportunities. "We could see defects because customers call us, and we could see that we're not as productive as we needed to be," Bingham says. But as they moved deeper, the bigger targets slowly emerged from a sea of sticky notes posted to the wall. They saw that customers ended up canceling as much as one-third of the projects in the funnel. "How did we qualify it and think it was a good lead?" Bingham asked.
Elsewhere, looking inside the project management office, they discovered employees were sharing hundreds of voicemails and emails to evaluate a proposal. "Even though we hit it at 99.5% on-time delivery to when the proposal was due, are we doing it efficiently?" Bingham asked. "It took a bit of discussion to say, 'Well yeah, but maybe it's costing us three times what it should to get it out on time.' Until we laid this all out, we couldn't see that we had so much waste upstream. If we didn't fix this, we were going to have a revenue problem."
The pursuit got harder in March when COVID-19 struck. Participants from the U.S. and Europe were supposed to meet for a kaizen at Grid Solution's office in Melbourne, Florida, but the pandemic dashed those plans. It was also when the team got a fresh reinforcement in Paul Sloup, who joined GE Digital as vice president of lean and grid services just as the first pandemic wave started cresting over the U.S.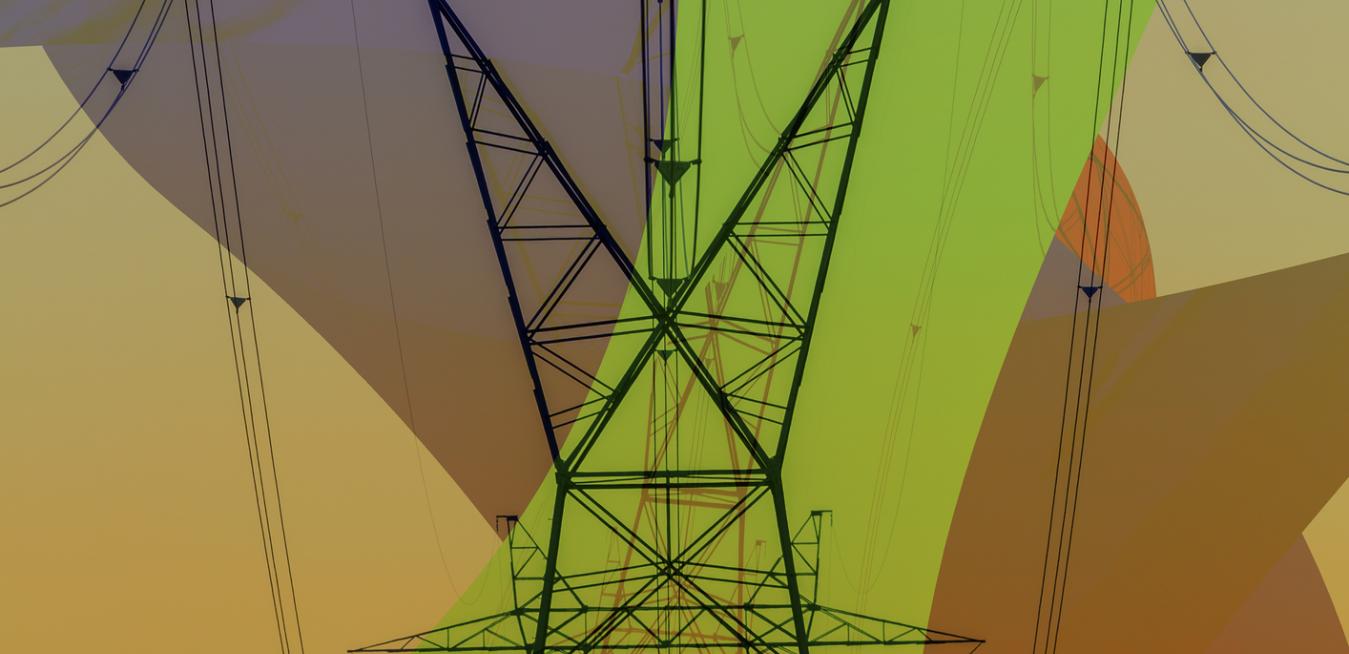 Sloup spent 15 years at Danaher, the company where Culp had served as CEO for nearly 15 years and which also is a prime example for using lean to run its operations. Byrne and Bingham also worked at the company. Sloup is an expert in using lean in two areas: product development through design thinking, and in operations through waste reduction and transactional process improvements.
Sloup quickly started looking for ways to bring the kaizens online so the team could keep running. "I was going to spend the first 90 days on the road getting to know the sites and getting to know the people," he says. "Then, nine days in, COVID-19 happened [in the U.S.] and I headed straight back home. I said, 'OK, if I would have traditionally done it this way, how do I replicate that look and feel, except in a virtual format?' "
Sloup, together with Kesh Subramanian, vice president for strategy and operations at GE Digital, started searching for a collaborative whiteboard application that was intuitive and enabled full engagement with the project teams. The experience had to feel like being with other people in a real room, he says. "It had to replicate that intent, which is to tap into people's creativity and their problem-solving skills, but also to draw out of people their ideas and their thoughts," Sloup says. "You can't have one driver that's facilitating the conversation and then a bunch of passive participants. That's an immediate failure mode." The quandary was this: Sloup, a self-described introvert, was nine days into GE from another organization and had to pivot the way he was taught to facilitate lean.
Sloup and Subramanian vetted multiple platforms and quickly settled on Miro, a collaborative, open-source online whiteboard program that gives the user the experience of participating in a live event without stepping away from a desk. They also found that the tool solved the team's needs because it was the most intuitive and easy to learn. "We said, hey, if Miro can get me back to 70% to 80% of the quality of an in-person workshop, that'll be good enough," he says. "Accounting for the lost productivity of travel time and coordination, maybe I end up somewhere even."
Still, the team had to figure out some simple matters. "The big difference is, you can't read body language as well," Bingham says. "When you do these things in a conference room or out on a factory floor setting, everybody's kind of standing there looking, pointing and talking. So some of the brainstorming was a little bit more challenging."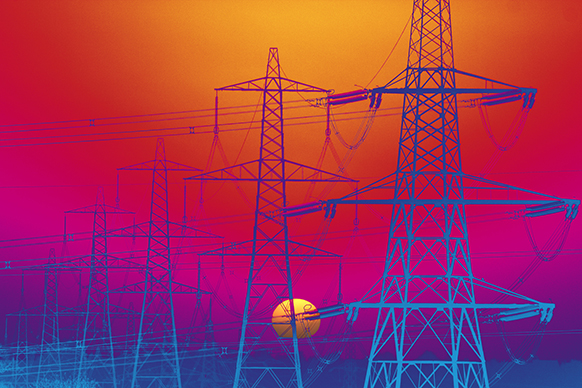 The technology started delivering some unexpected dividends, like automatically creating and storing digital versions of their whiteboards so other team members could access and update them after the event ended. "In the past, you'd end up with these whiteboards and sticky notes that were physically somewhere else where other people couldn't update them, couldn't add thoughts after they went home and had a new idea," Sloup said. "During my years at Danaher, it wasn't uncommon for me to take 20 rolls of paper at the conclusion of a kaizen and move them into my office. There's obviously a compensating behavior in that, which was prohibitive to others in gaining access to materials."
The app also allowed them to reach a lot more people faster. A GE Digital software engineering team led by Krisztian Gaspar, for example, recently ran a digital workshop involving 80 people. "I would never have been able to scale a physical event that easily in that way," Sloup said.
He made it work. "It's easy to get on the phone with the team and discuss ideas, but to get to that 'aha' moment you need time and a different kind of collaboration," said Thomas Barbier, commercial excellence director at GE Digital. Barbier and his colleague Michelle Lesh, who also attended the meeting, said that "in a digital kaizen, starting with an empty board felt harder so the key was to start capturing ideas early on and rearrange them over time. This is even easier with a digital platform. Having a permanent canvas for that creative thinking has allowed us to make sustained progress in spite of having the team in different parts of the world."
Sloup and Bingham see a future where physical kaizens in specific locations will be enhanced with virtual tools. "We found that we couldn't do the traditional eight-hour meetings online; it just didn't work," Sloup says. "In the short term, it shifted a lot of the burden to the facilitator where you had to do a lot more directing, a lot more listening carefully, finding out who's not talking. What voices do I need to pull out of the room?' I think in the end it's going to be a hybrid solution, taking the best of both approaches to gather the facts and using the tools to gain diverse points of view on alternative solutions, ending up with a solution that is net more productive than a traditional approach."
Reflecting on the experience, Sloup says lean is much more than a set of tools to solve problems. It also involves traits including leadership, humility and encouragement on the part of everyone who embarks on the journey. In his short time at GE, he can see the company is serious about lean. "Take [GE Digital grid leader] Jim Walsh as an example. As a leader on his own lean journey, he empowered his team to strike out and discover new ways of solving problems. This courage cannot be understated," he says. "You don't get that without the leader creating a safe working environment. Without it, from an emotional standpoint, most of this falls apart or doesn't work."
Says Sloup: "Lean is discoverable, not creatable; that is to say, its principles apply to all aspects of human life, much like gravity. Its beauty is in the simplification of things that are innately complex. What's interesting is that at this moment, GE is advancing the tool kit with a novel deployment of what historically was a material-centric process. I think the employees of this organization have a lot to get excited about in the years to come."
Categories
tags