Dr. Rachel Brem and her husband, Henry, were hoping they just had the flu. It was early March, before COVID-19, the disease caused by the novel coronavirus, was widespread in the United States. Henry got sick first. For a little while, it was easy enough to dismiss his extreme fatigue as a passing issue. But then Brem, too, began to experience symptoms, some of which were known at the time to be associated with COVID-19 — such as a deep cough, muscle pain and a fever — and others that only became identified later, such as the loss of her sense of smell. Ultimately, they both tested positive.
With family members barred from visiting, the couple had to fight the illness on their own over several weeks. One night, Brem became severely short of breath, but she was so afraid of having to go to the hospital alone that she decided to wait at home. She now recognizes the risk of her choice: Many people who've died at home in the early months of the pandemic may have had COVID-19, even though they may not have been counted in the official statistics. "If there's one feeling I have about having COVID, it's overwhelming gratitude that we did get better," Brem says, who spoke to us earlier this year. "It happened so early on that although it was frightening, there wasn't quite as much fear as there is now."
Just as Brem and her family have personal experience with COVID-19, they also have personal insight into how it's disrupting the healthcare system — and what that disruption might be. As routine doctor's visits were postponed at the beginning of the pandemic, the risks increase as patients lose valuable time in getting a diagnosis for treatable cancers and other illnesses.
For Brem, director of breast imaging and intervention and a professor of radiology at The George Washington University in Washington, D.C., the constant concern has been the delay in routine screenings for breast cancer. Early detection of breast cancer makes successful treatment more likely. "We know that when the world does transition to more normalcy, the need is going to be greater," Brem says. "Sadly, there may well be cancers that are slightly more advanced."
Dr. Brem's point is especially relevant now, with October being the Breast Cancer Awareness Month.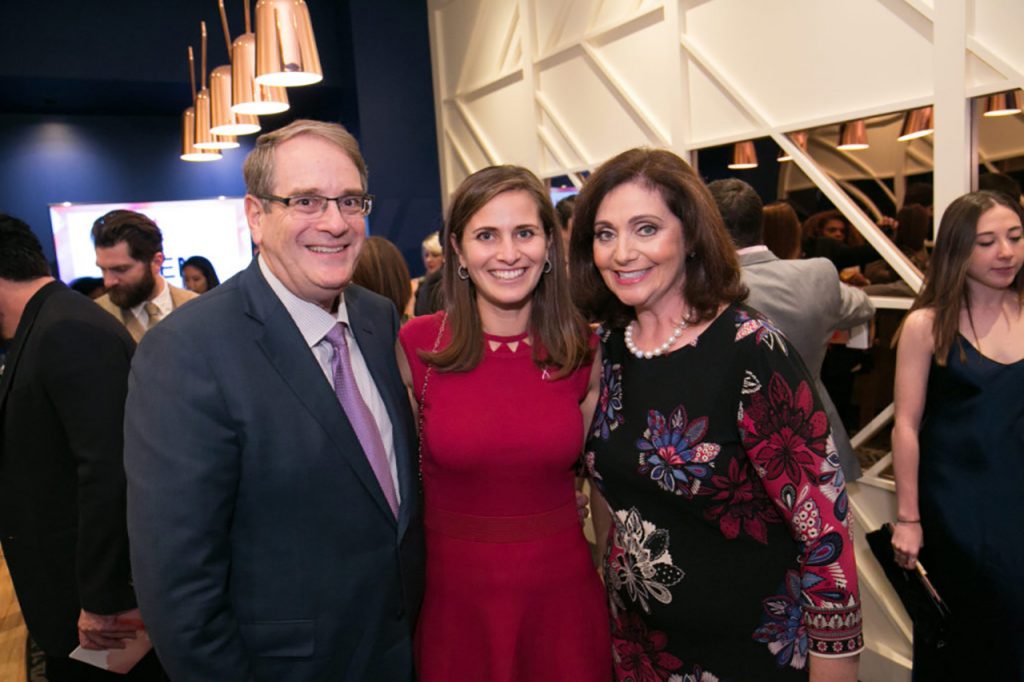 Henry Brem, Andrea Wolf, and Rachel Brem. Wolf and her mother are creating new ways to support and empower women through the Brem Foundation, a charitable organization started 20 years ago by Brem's patients. Above image credit: Freed Photography. Top image credit: Rachel Brem.
Brem's life is a powerful testimony to the benefits of early screening. Her mother was diagnosed with breast cancer when Brem was 12 years old. Though her mother was given only six months to live, she went on to live another 43 years. The experience inspired Brem to dedicate her career to beating breast cancer. Later, as a breast-imaging specialist, she unexpectedly diagnosed her own breast cancer while evaluating a new piece of equipment for her practice. She overcame the disease at age 37.
While Brem worried earlier this year about high-risk women who have had to postpone their cancer screenings because of the dangers of exposing patients and healthcare staff to someone with COVID-19, she encourages them to reschedule them now. Annual screenings and critical diagnostics have started to resume in phases, with new safety regimens in place.
Brem's practice continues to serve patients, through diagnostic exams for those presenting potential symptoms of breast cancer. They're also able to biopsy cancers to find specific hormone receptors and to prescribe targeted therapy to keep cancer at bay until patients are able to schedule surgeries. "I've known Dr. Brem for many years and what defines her is that she really goes out of her way to help patients," says Jill Spear, U.S. commercial manager for Automated Breast Ultrasound (ABUS) at GE Healthcare. "Even during the current circumstances, she continues to encourage patients to manage their risks and keep themselves healthy. Our biggest concern is that women forget the importance of their breast health. In the end, our goal is to make sure they only get their screening postponed by one month rather than three or four."
In the meantime, Brem and her daughter Andrea Wolf are creating new ways to support and empower women through the Brem Foundation, a charitable organization started by her patients almost 20 years ago that provides education, access to diagnostic tests, and physician training, so that more breast cancers are caught at earlier, curable stages. They encourage women to continue their self-exams and to prioritize breast-cancer screenings as doctors have resumed appointments.
The Brem Foundation moved its education online, creating original videos, including one honored by the Webby Awards. "We're working on building a digital library from scratch, so we can adjust to the new times and make people remember that breast care is still important," Wolf says.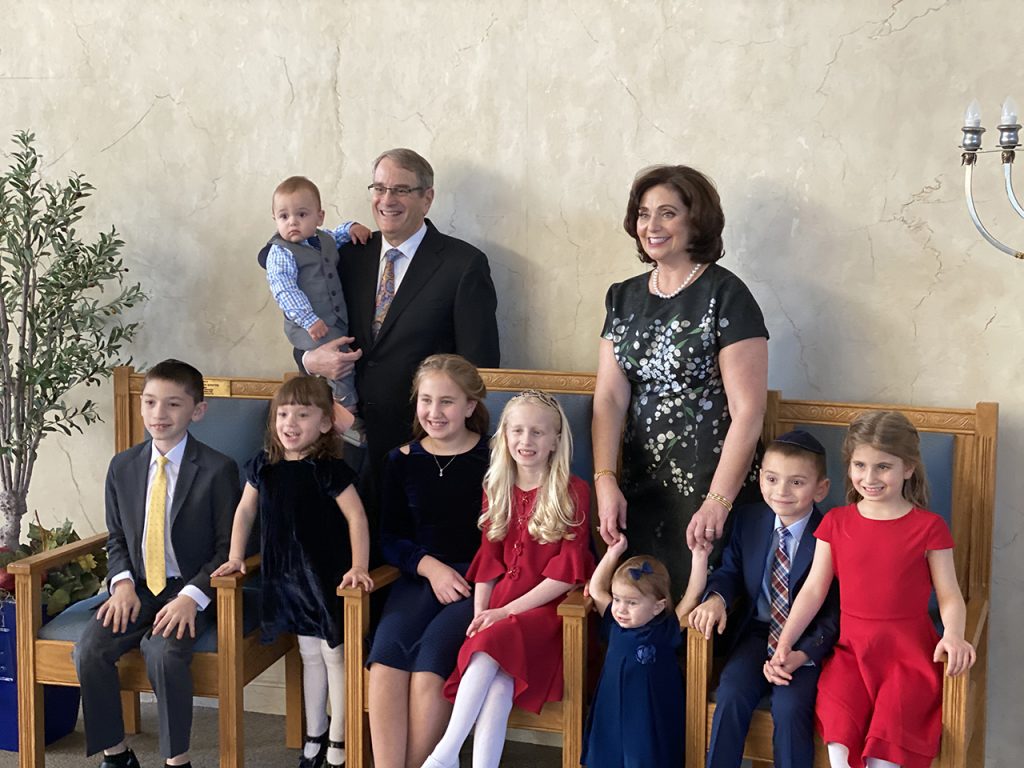 Henry and Rachel Brem and their grandchildren. The couple both tested positive for COVID-19 in March, and had to recover at home. For Rachel Brem, it took a month before the infection cleared her body. Image credit: Rachel Brem.
The foundation adapted its Re-Bra program, in which women undergoing breast surgery donate their pre-surgery bras to women in need, to make masks out of the donated bras instead. It also launched the Brem COVID-19 Emergency Initiative, a fund to help women get access to breast care when doctors can offer screenings again. The organization is considering how to help low-income or immigrant women, who may have especially limited access to resources.
And the support they need isn't just physical. During their weeks of illness, Brem and her husband became acutely aware of the profound isolation that COVID-19 causes. Banned from visiting, all Wolf could do was wake up each morning hoping her parents would report some improvement overnight. "We are a very close family in general, a very physical family, in that we're with each other a lot and give hugs a lot," Wolf says. "You can't be with them, and that was very challenging."
The lowest point for Brem was when she and her husband were retested two weeks after they were diagnosed. Henry was cleared of the virus, but she still had it in her system. "I thought, what if I never hug my children and grandchildren again?" she says. It took a month before a negative test result showed she had fully recovered.
The difficult experience inspired Brem and Wolf to find ways to help other women reduce their anxiety and sense of isolation. The Brem Foundation sponsored earlier this year a Facebook Live conversation with a clinical psychologist on reducing anxiety at home.
"We want to remind people that there are similarities between breast cancer and COVID-19, both of which involve knowing the risks and being proactive, which can have a significant and life-saving impact," Brem says. "The ideas of self-empowerment and self-help are very powerful."
Categories
tags