There is no cure for Alzheimer's disease, no definitive test and no way to prevent it. Yet when asked, an overwhelming number of people around the world say they want to know whether they are at risk. "I was surprised by the consistency and strength of that need," says Ben Newton, who leads the neurology unit at GE Healthcare Life Sciences. "This strength of feeling is rare for a disease that we cannot treat."
Newton is talking about the results of a new survey that gauged global attitudes about knowing that we might be prone dementia. The survey found that on average, three out of four people wanted to know if they were going to develop an incurable neurological illness. Even more respondents – 81 percent - wanted to know if someone in their family was at risk.

An overwhelming 94 percent of the surveyed sample said that dementia diagnosis should be covered by government or health insurance, but slightly more than half also said that they would be prepared to pay for diagnosis themselves.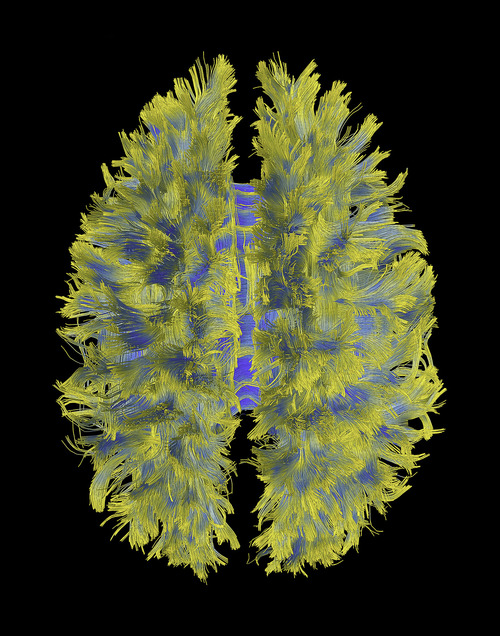 Scientists at GE Global Research are developing magnetic resonance methods to image the brain's white matter tissue and study the organ's structural connectivity. Find out more here.

The results also found that despite the lack of cure, people wanted to know whether they were at risk to organize their affairs and plan the rest of their lives. (You can find the full results here.)

"What these statistics tell us is just how strongly people feel about tackling neurological disorders," says Marc Wortmann, executive director of Alzheimer's Disease International. "Governments and healthcare systems need to ensure ready access to the diagnostic tools already available to accurately diagnose disorders such as Alzheimer's and Parkinson's, so that people can manage the symptoms as early as possible."

The survey, which was commissioned by GE Healthcare, polled 10,000 people from ten countries including the U.S., China, South Korea, Brazil, Russia, India and the UK.

Researchers and scientists at GE are developing imaging machines and tools to improve dementia diagnostics. Newton says that the company backed the survey to better understand whether people found it valuable to be diagnosed in the absence of therapy. "The results fundamentally underscore the human need for the technology that GE is developing," he says.

There are an estimated 44 million people living with Alzheimer's and Parkinson's, the two most common forms of dementia. This number will likely rise to 75 million by 2030, placing healthcare systems under tremendous stress.

Today, most dementia diagnoses are made when the disease is already advanced and patients have few options left. Beyond palliative care, there is little that can be done to slow its progression once it has taken hold. However, earlier diagnosis can help allow people to slow down the disease and make better decisions about the future.
Categories
tags