Frank Herzog was still in elementary school in the historic Bavarian city of Bamberg when he fell in love — with metals. So ardent was his passion that he later quit high school to pursue it. "I was young when I realized that I loved the material," he says.
More than three decades later, Herzog's fascination with shiny objects endures. He is the founder and CEO of Concept Laser, a pioneering maker of 3D printers whose machines — including the world's largest industrial printer for metals — can print delicate jewelry and dental implants as well as massive engine blocks for trucks. In 2016, GE acquired a majority stake in Concept Laser, which now is part of GE Additive, a GE business dedicated to supplying 3D printers, materials and engineering consulting services.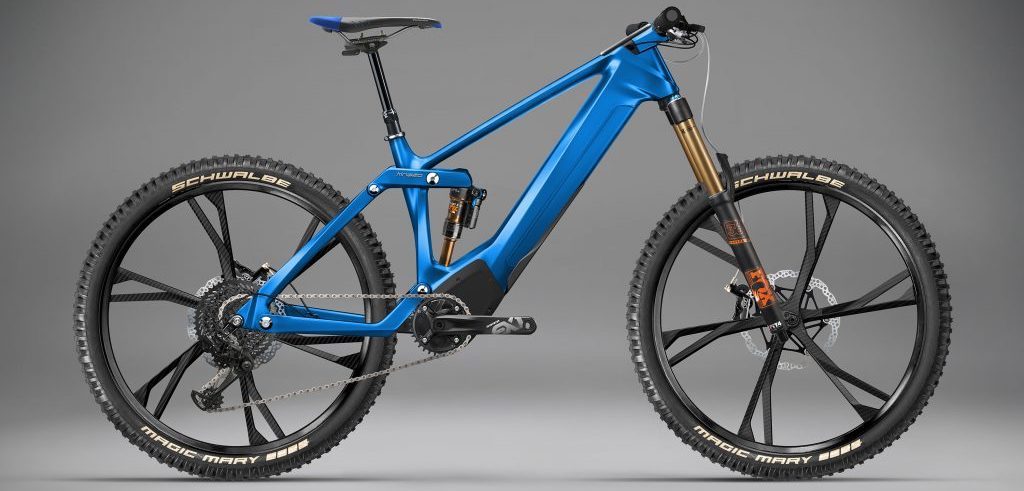 Kinazo Design 3D-printed this e-bike on a Concept Laser machine. Image credit: Kinazo Design. Top: Frank Herzog fell in love with metals in elementary school. Image credit: concept Laser.

Herzog, 46, grew up in Bavaria, a state that's so obsessed with engineering, mechanical engineers alone account for 17 percent of its workforce.

But Herzog's family was cut from a different cloth. His grandparents owned a fashion shop in Munich, which they passed to his mother, and his father had a small construction equipment business. "I think I got my business acumen from my mother's side and my technical side from my father," Herzog says.

Like his father, who designed and built the family home himself, Young Frank was an avid DIY-er. He was 14 when he rigged the engine of a small motorbike and boosted its top speed from 25 kilometers per hour to 100. "It was illegal, but it was really hot," he says. "I turned it into a race bike." More interested in building than book-learning at the time, he dropped out of high school and spent the next three years as a factory apprentice, soaking up all he could about manufacturing. "I learned to drill, work with a lathe and a milling machine," he says.

The experience awakened in him a yearning to understand manufacturing more deeply, so returned to school, earned his high school diploma and enrolled at Coburg University, a small technical school near Bamberg. There, he studied mechanical engineering while working as a bricklayer on the weekends.

Then one day, Herzog spotted Kerstin Hofmann in the lecture hall, and like metal colliding with metal, sparks flew. The engineering classmates started dating, and Kerstin, whose extended family owned several factories and plants around Bamberg, suggested that Herzog leave his masonry job to work for her father, an invitation he declined. "I felt I would be too exposed as a possible future son-in-law," he laughs.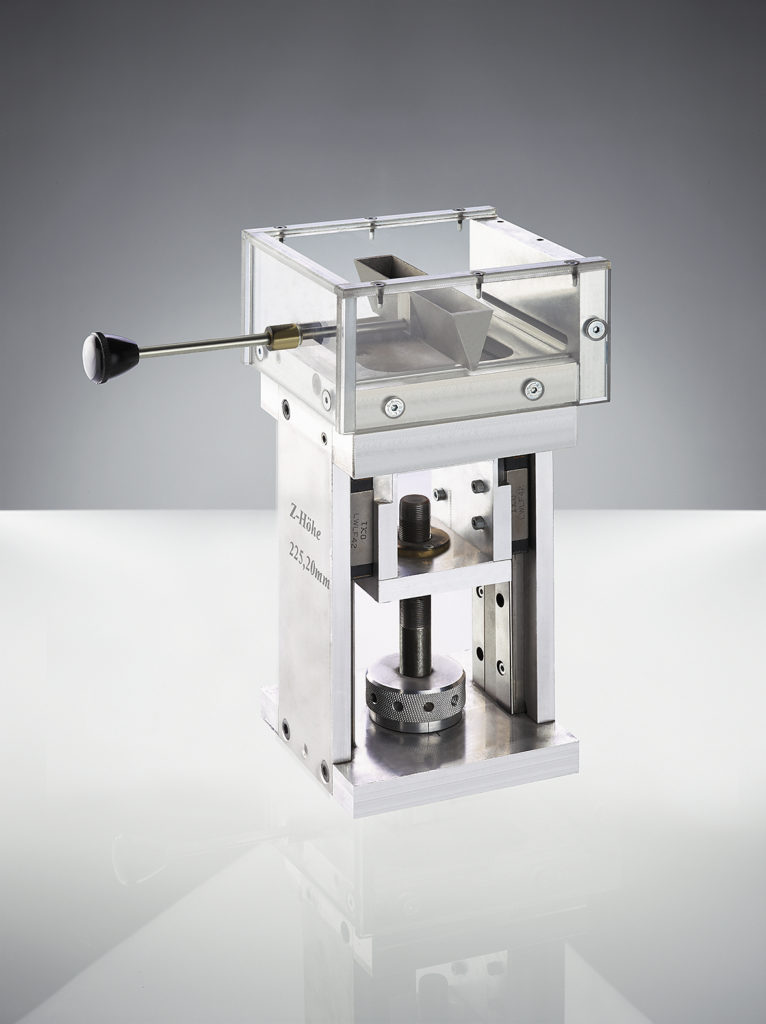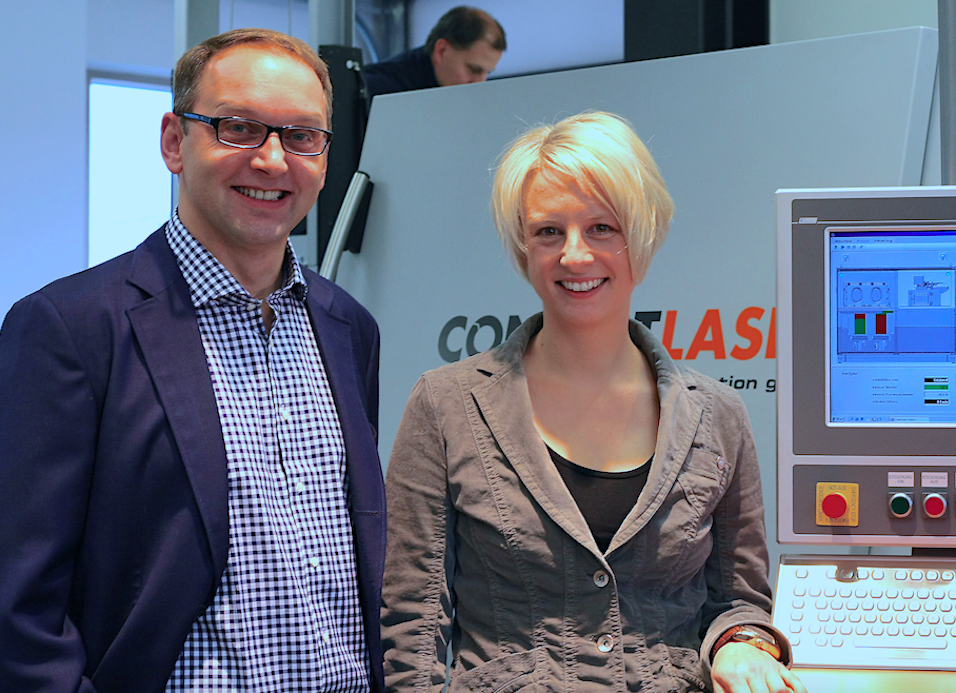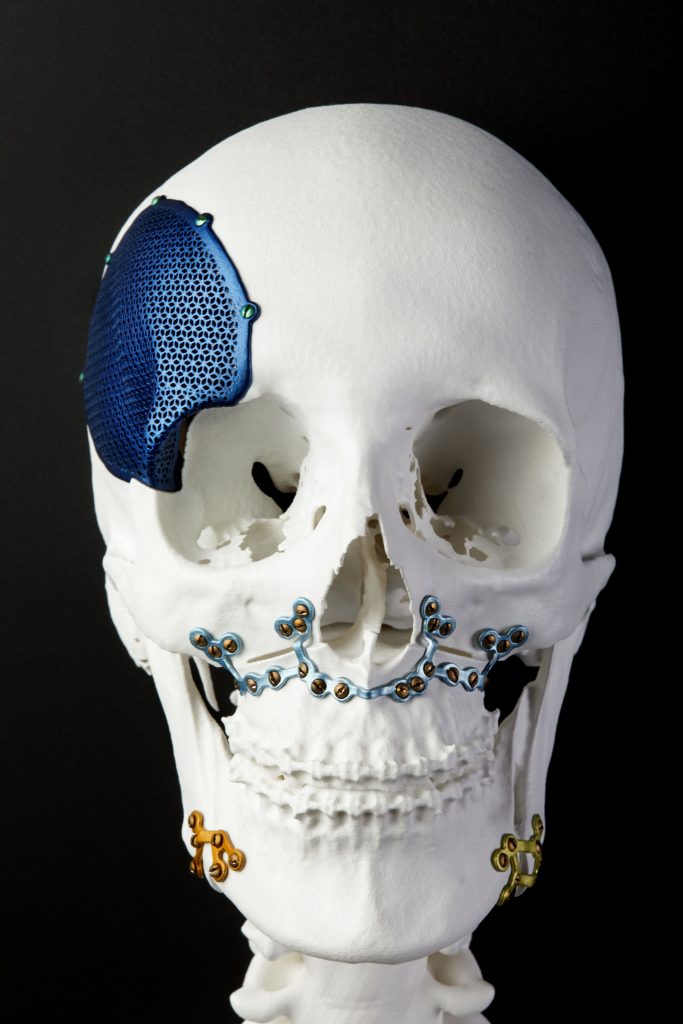 skull implant was produced on a Concept Laser machine. Image credit: Laurent Lantieri.

But the technology was so new — the first machine generated five patents for Herzog — that potential customers didn't know what to do with it. "We were so excited, but also so naïve," Herzog says. "We really had no idea how to sell it." Still, Robert and Kerstin's father each bought a machine and so did the German luxury carmaker Daimler, which used it for rapid prototyping of auto parts.

Herzog and Kerstin, who were by that point married, hired salesman Oliver Edelmann, who'd sold Robert his stereolithography machine, to help with marketing. The company opened for business in the small Bavarian town of Lichtenfels and started developing new machines, small and large, capable of printing stainless steel as well as titanium, aluminum, cobalt and nickel alloys and other materials. Edelmann is now responsible for global sales at GE Additive.

The new machines proved to be useful. Kerstin's father and uncle, for example, used them to print intricate cooling channels in steel molds used for injection molding of plastics. "They pumped cooling liquid through these channels, which couldn't be milled, and cooled the molds down as much as 30 percent faster," says Daniel Hund, Concept Laser's marketing director. The 3D-printed design dramatically increased mold turnaround and productivity without forcing the customers to spend money on a new injection-molding machine.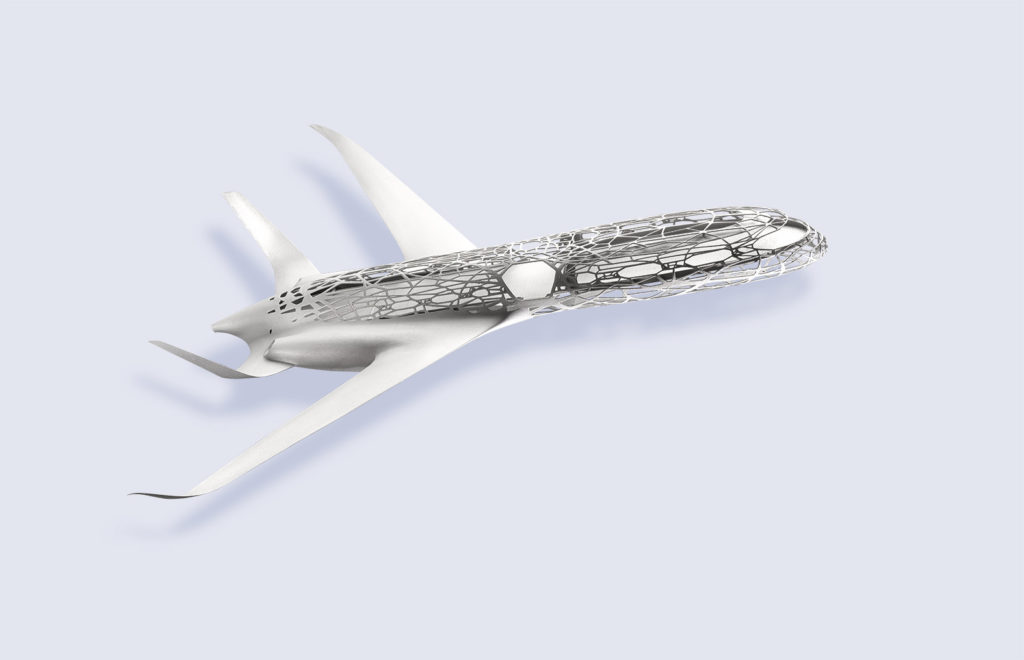 surgical tools. The company's giant X Line 2000R machine, the largest metal 3D printer in the world, can make entire engine blocks. In 2016, the company sold more than 150 printers , and Hund says more than 750 Concept Laser machines were in service worldwide in 2017. With GE, these numbers will grow even faster. The machines, for example, already working inside GE Aviation's Additive Technology Center in Ohio, which might easily be the world's largest and most advanced 3D-printing facility and development center.

Concept Laser and GE are taking the additive manufacturing gospel to more customers. GE Additive started opening Customer Experience Centers around the world — the latest one opened in Munich in December — where companies can explore the the technology. "It doesn't make sense to just adapt a conventional design for additive manufacturing and print it," Hund says. "You would leave a lot on the table. We will help you design it in such a way that it's lighter, has more function and combines 30 parts into one."

Says Herzog: "They will love it!"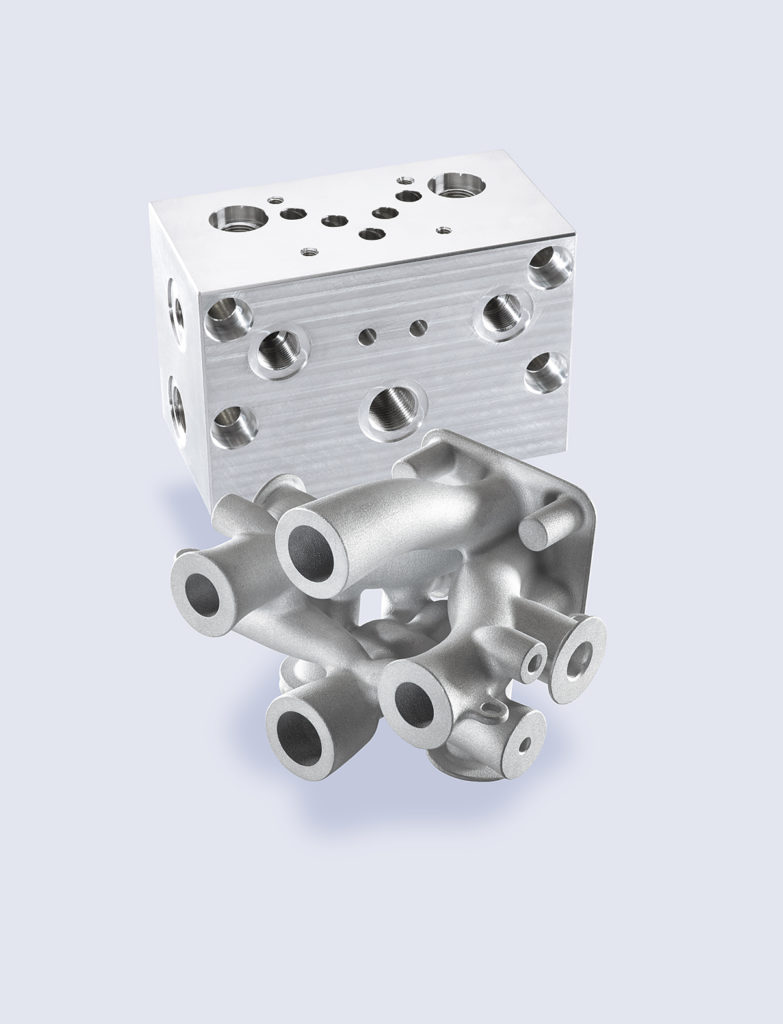 Categories
tags