Six weeks into her new finance job at GE Healthcare's global headquarters in Amersham, U.K., Debbie Jeremiah began moonlighting. During her lunch hour, she held quasi-clandestine meetings with her fellow accountants on a topic better suited for a philosophy seminar — how to think.
Before joining GE in 2011, Jeremiah had earned a certificate in Time to Think, a program that trains people to work and think together in ways that encourage greater creativity, innovation and engagement. She joined GE specifically because she thought people there might be interested in thinking. That turned out to be an understatement.

"It was like someone had put love potion in the coffee," she remembers of those initial meetings. "All of these accountants who were a bit staid, a bit formal, they all softened. You could suddenly see them listening, connecting, reflecting; seeing each other as human beings and giving each other the time and space to think. That's unheard of in our busy, hectic lives."

This kind of mentorship had always been a passion for Jeremiah. At one point, she took a year off to help lead young people on expeditions into Patagonia and Outer Mongolia, marveling at the transformation she saw in youngsters taking on the responsibility of conservation and community work in remote and physically challenging places.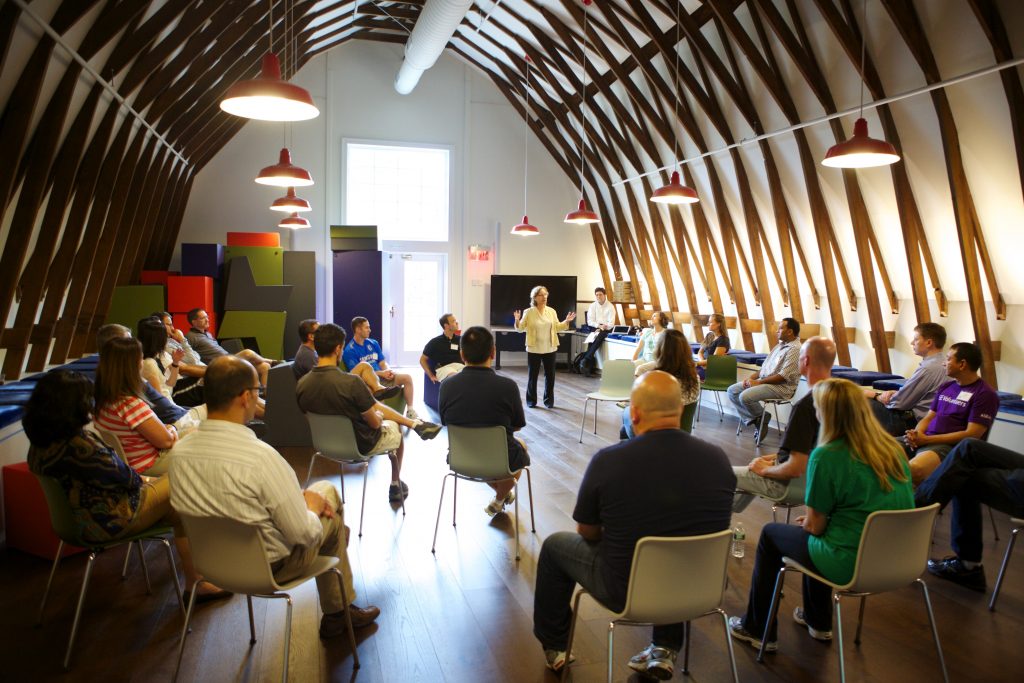 NeuroLeadership Institute, which promotes using neuroscience to improve leadership and workplace performance.

Today, Jeremiah designs programs and resources for GE. Her regular webinars, such as Focus & Attention, Keep Calm & Carry On and Mindfulness 101, meld her knowledge of brain science with practical techniques for enhancing work performance and resilience. At the request of participants, she is toying with more programs on creativity and memory.

Because many of the participants are engineers, Jeremiah introduces them to esoteric topics such as mindfulness by grounding her programs in hard science. "Engineers like to understand how things work," she says. "Once they realize, for example, that breathing exercises can help control their nervous system and their brain's response at work, and how this mechanism actually works, then they're interested."

Given that GE is located in over 180 countries with over 300,000 employees worldwide, Jeremiah and her team have had to figure out ways take the classroom to the employees, via their phones, tablets or laptops. Using webinar technology, such as chat boxes and whiteboards, 500 people can write and draw responses to questions on the same virtual screen at the same time. Jeremiah recommends products like meditation apps to help GE employees be mindful even when they just have their smartphone.

Her most convincing case study is her own story. "Most people I am dealing with would never guess that I was an accountant four years ago," she says. "I sometimes tell people simply for the fun of it, because I enjoy the surprised reaction that I get. People say, 'No way were you ever an accountant.' But usually it's to inspire and encourage others to keep taking small steps towards following their own passion."
tags