GE Reports looks back on some of the remarkable individuals whose efforts this year underscore GE's tradition of innovation.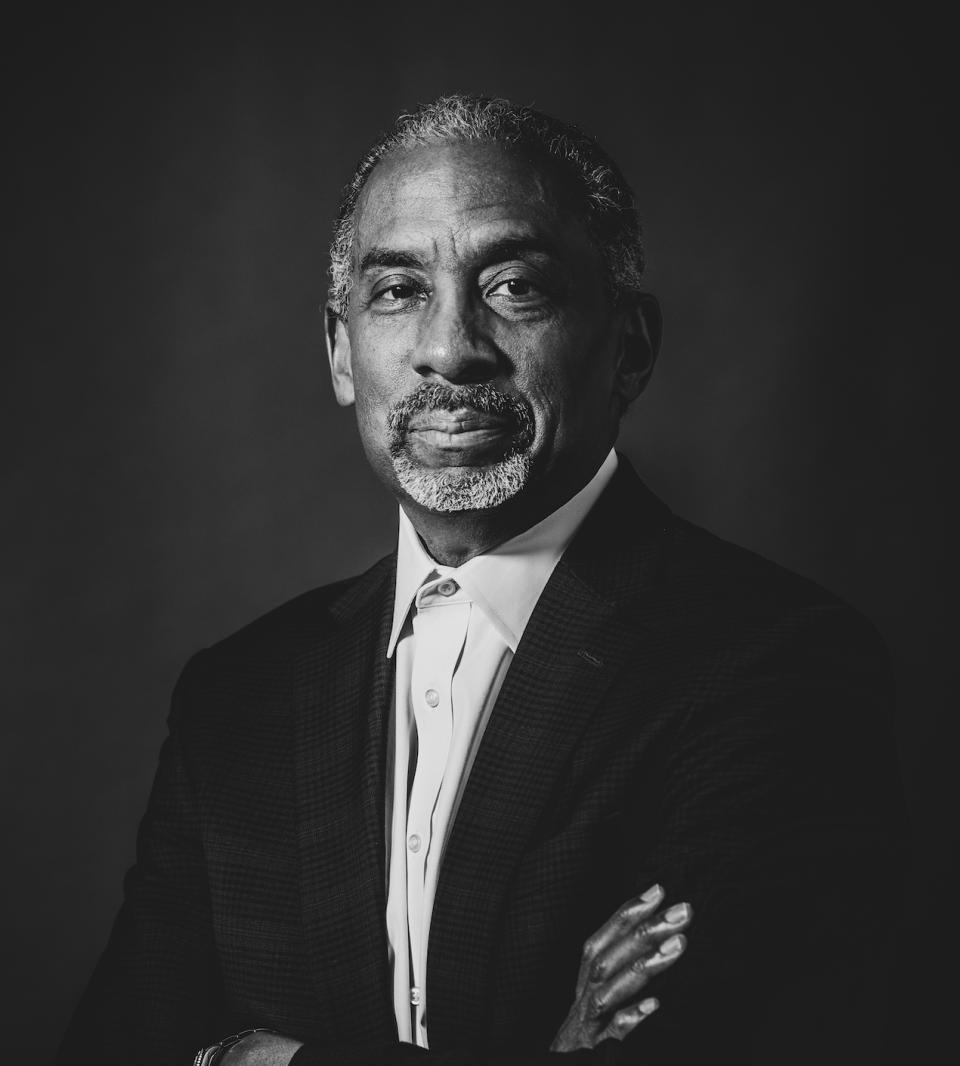 Colin Parris, the chief technology officer at GE Digital, has spent his career helping companies gather data and find ingenious ways to analyze it and get smarter. He has helped pioneer technologies like digital twins — digital models of real-world machines like jet engines and turbines that can be used to model and predict the outcomes of possible future situations — and "humble AI," a concept that aims to bring the human and the AI together. "The AI is good when I have a lot of data, but when the weather pattern is changing so rapidly, I need a human to help me understand it," Parris says. Owing to his accomplishments, this year Parris was the recipient of a trio of major honors. In January, he won a 2022 BIG Innovation Award from the Business Intelligence Group; in February, he was elected to the prestigious National Academy of Engineers; and in November it was revealed that Parris will receive the 2023 Black Engineer of the Year Award. Read more here and here.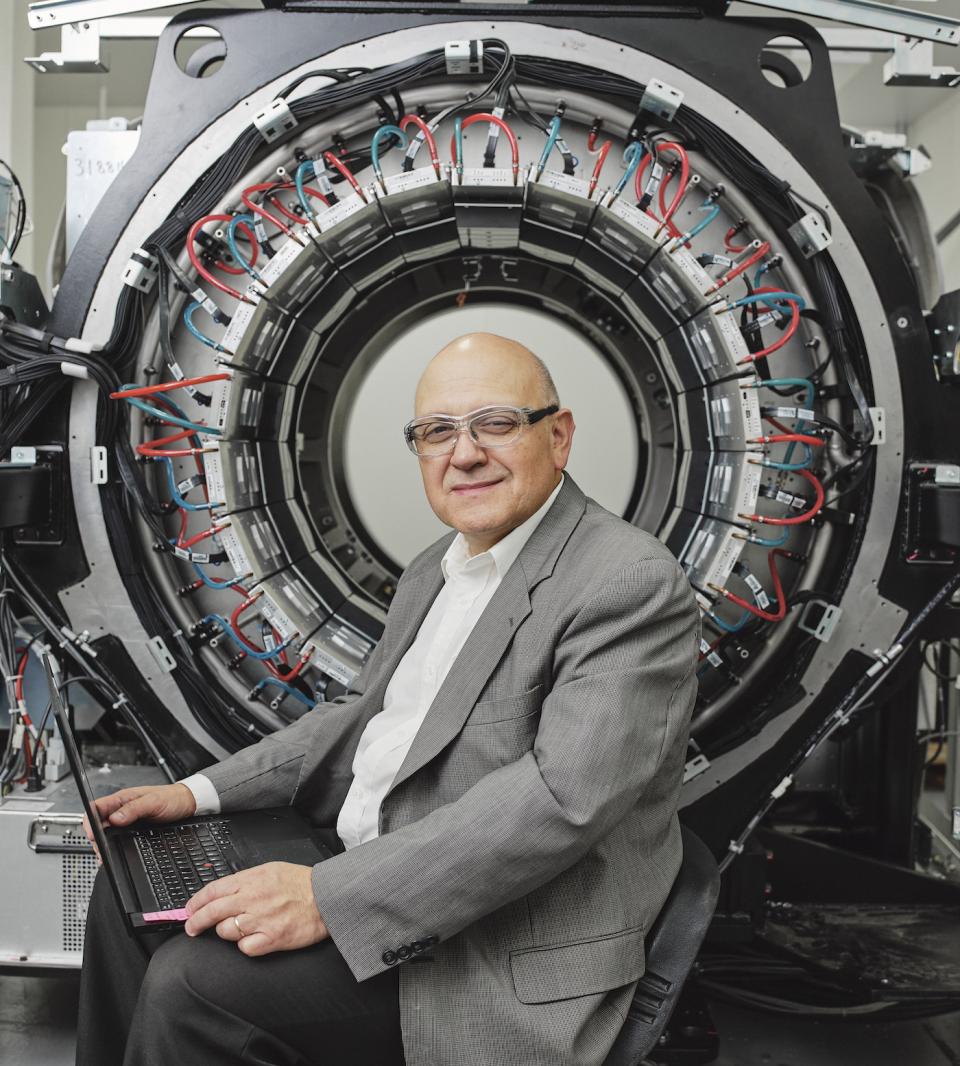 Jorge Uribe was already on the path to working with imaging technology when his father was diagnosed with terminal cancer, but losing his dad made the journey personal. Hailing from Colombia, Uribe chose a career outside the norm when he pursued a PhD in experimental particle physics. Inspired by a passion to bring better healthcare to communities around the world, he has been an integral part of GE's innovative work in PET/CT technology, helping to improve scanning ability and accessibility. Read Uribe's story here.
Christine Andrews has wanted to defy gravity by working in aerospace engineering since her teen years, and she's made that dream come true as the hybrid electric systems leader at GE Aerospace. She and her team are working with NASA to develop a megawatt-class hybrid electric propulsion system for flight tests later this decade. Hybrid electric aircraft engines could one day help make significant reductions in carbon emissions. She also advocates for young women who are considering whether to follow their own dreams. "It's actually really easy, in one sense," she says. "It might seem scary at the beginning, but each step becomes less scary as you walk through it." Read more about Andrews' groundbreaking work here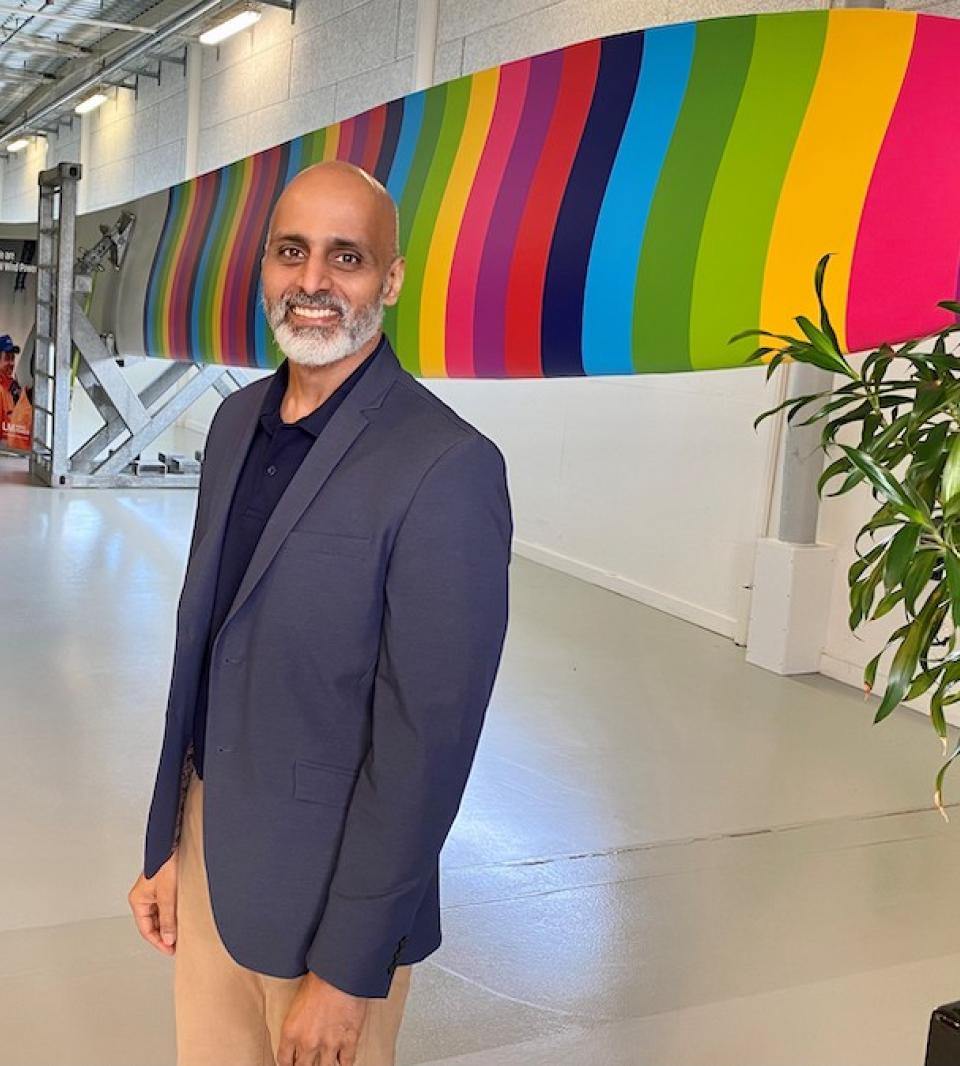 Growing up in India, where homosexuality was criminalized until 2018, Chandra Duraiswamy was unable to be open about his orientation for a long time. But as acceptance grows worldwide, he can now go to work each day unafraid to be himself while empowering colleagues to do the same. In addition to his role as the senior director of communications at LM Wind Power, a GE Renewable Energy subsidiary, Duraiswamy leads the South Asian chapter of GE's Pride Alliance and has spearheaded sensitization and awareness sessions to support LGBTQAI+ employees, help forge allies for this community — and transform the bottom line. Read more here.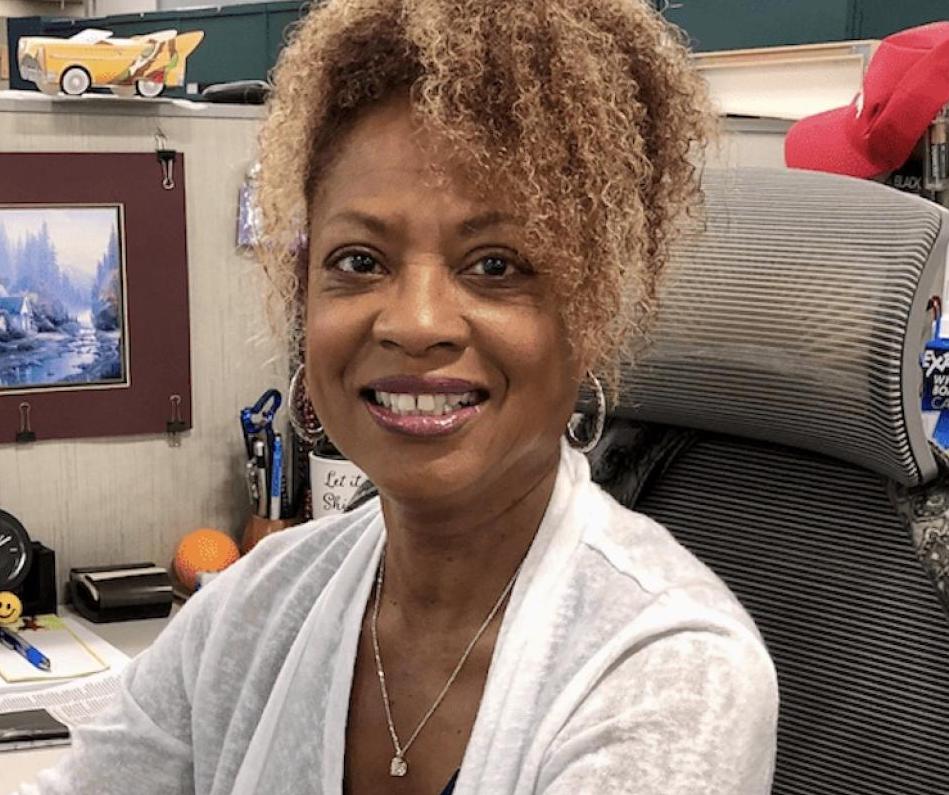 More than an engineer at GE Aerospace, Gail Thompson is a rock for her team. After 45 years with the company, she has seen and faced decades of change and challenge, never shying away from it. For her, everything is an opportunity. Whether she's orienting new interns, jumping in to pick up slack, or leading the African American Forum, Thompson leads by example to make her workplace the most open and efficient it can be. Read more about her career here.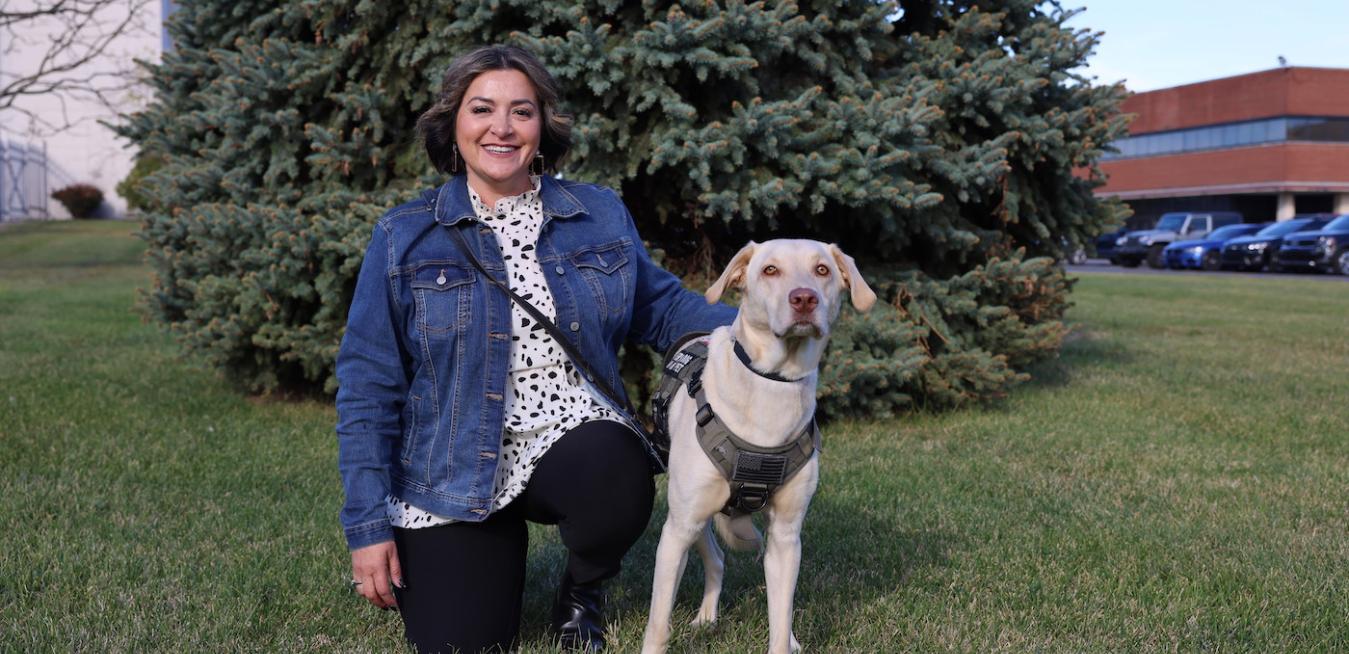 This is not your typical puppy love story. After serving in the Navy as a young woman, Marissa Helton had to deal with PTSD and panic attacks. But as she got a new position at GE Aerospace, she also received the incredible gift of a service dog named Andy. He's a centering presence in her life, and the pair go everywhere together, fitting in as easily in a meeting as at home. Learn more about their journey here.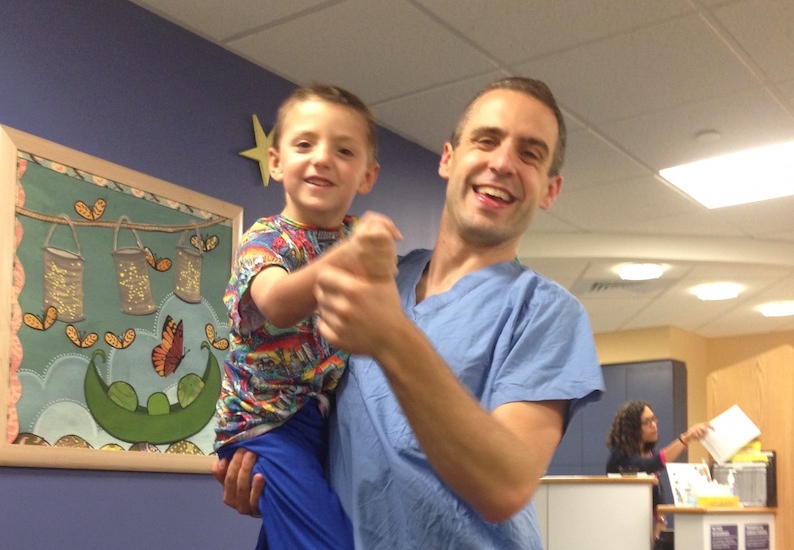 Most parents whose children get diagnosed with pediatric cancer just have to put their trust in the doctors. But Mark Frontera can add something else to the equation. When his son Adam was diagnosed with stage 4 neuroblastoma, he had to face enormous emotional burdens, but as a mechanical engineer at GE, he could cope by pouring himself into improving the CT technology that helps doctors diagnose and treat patients. Thankfully, Adam is now in remission, and Frontera remains motivated to help children like Adam by developing GE HealthCare technologies that may diagnose and treat cancer more effectively. Learn more about his important work here.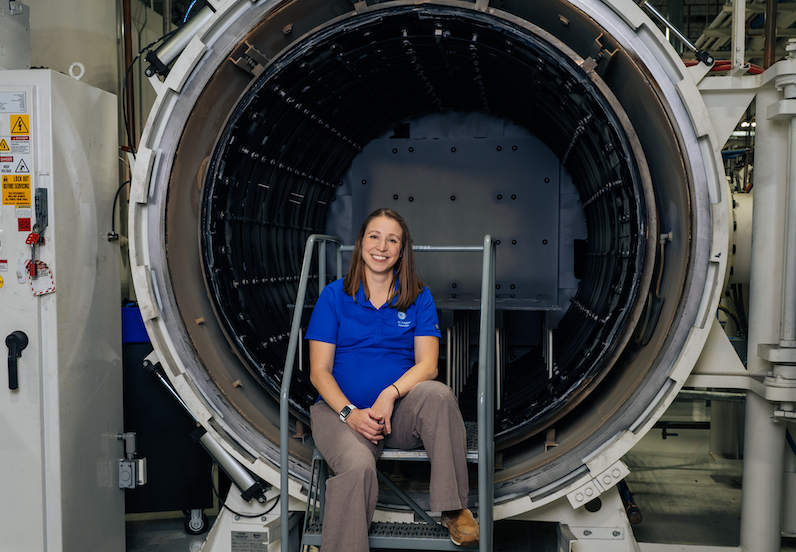 Though Loren Finnerty studied and succeeded in engineering, her greatest gift may be her managerial mind. Having moved from an internship in packaging with GE Lighting to becoming a design engineer to managing more than 300 shop floor workers and engineers at GE Aerospace's giant Asheville plant in North Carolina, Finnerty has seen every side of production. She has a keen grasp on details and keeps the big picture in mind. Today Finnerty oversees production of the "super ceramics" that will help change the future of flight and nurtures an open, innovative culture on her shop floor. Read more here.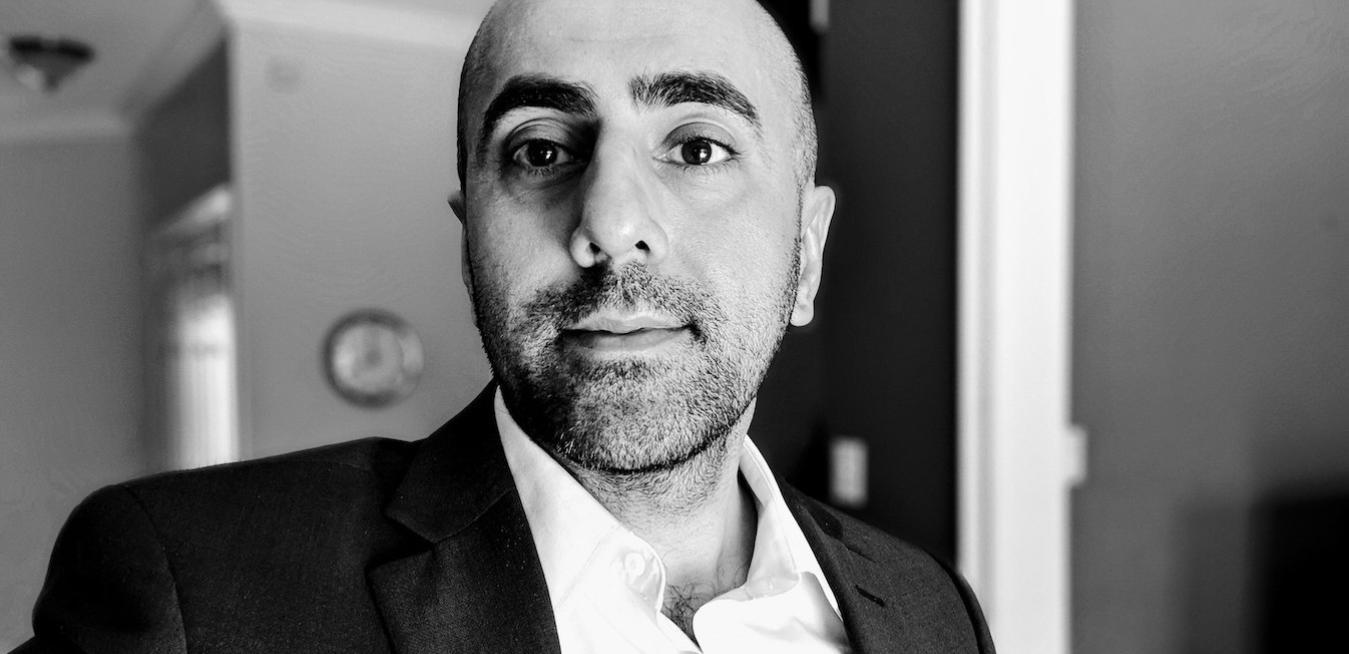 When Harjit Birdi, whose father was on the State Electricity Board in India, had to choose his major for college, the decision to study electrical engineering was obvious. "Electrical engineering fascinated me, because energy is something you can't see," he says. Today, Birdi still works closely with invisible forces: electricity and wind. As a commercial manager at GE Renewable Energy's Grid Solutions division, his job is to help add 30 gigawatts of installed offshore wind capacity to the world by 2030. His team is working hard to make wind farms the most efficient they can be. Read more about Birdi's innovative solutions here.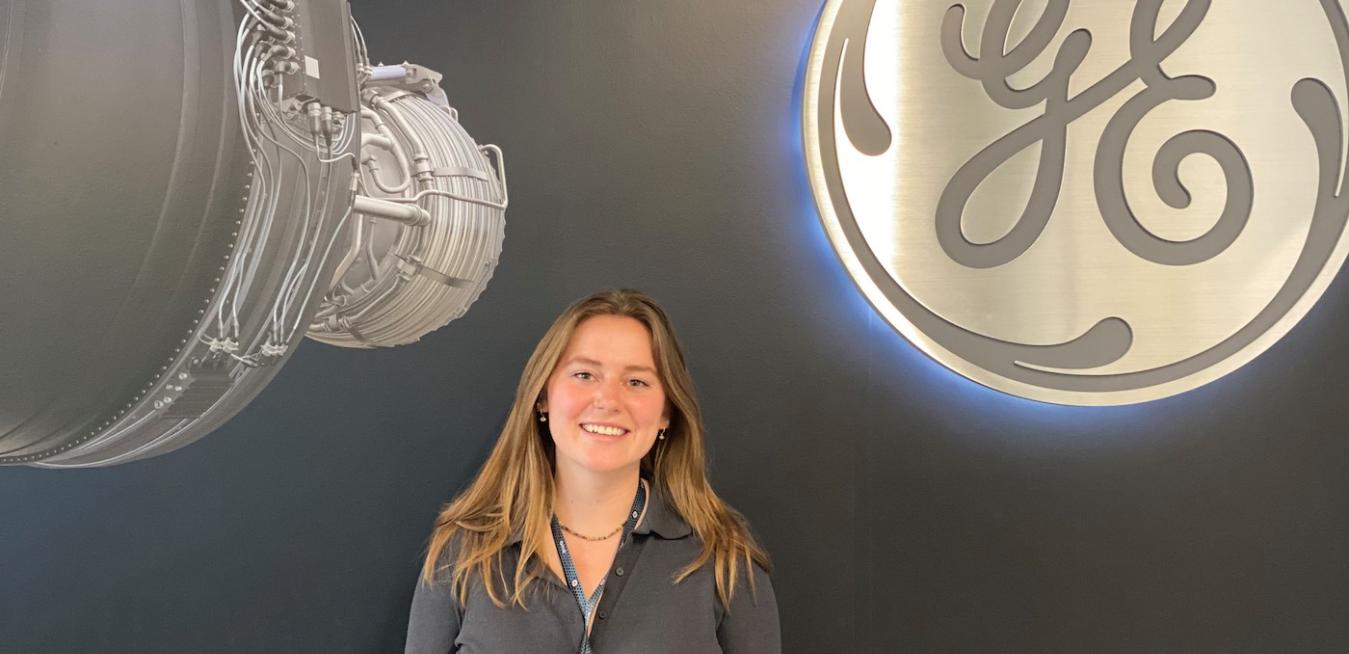 Emma Renner's work style is defined by her outside-the-box thinking, from dominoes to systems engineering. Just as she loves crafting creative designs for her domino displays, Renner is passionate about her work in wind power for the GE Research team. She sees engineering technology as a powerful tool for social justice, one that can bring sustainable energy and economic prosperity to under-resourced areas. "It's important to connect with communities [to say], 'Here's what we're doing to help, here's why we're doing it,'" she says. Read more about Renner here.
Credits: GE Digital, GE, GE Aerospace, LM Wind Power, Gail Thompson, GE Aerospace, GE HealthCare, GE, Harjit Birdi, Emma Renner