As Europe's youth search for employment and acquiring the skills of the future, GE Garages provides pop-up learning lab on modern manufacturing.


There's a lot of buzz — and even more noise and smell — in this room here in the centre of Brussels. Cutting-edge machinery produces colourful, imaginative items, and there are big smiles on the faces of the young designers tooling away at their creations. Operating the high-tech equipment are mostly students, who have come to get hands on with the manufacturing equipment at GE's Garage in the Belgian capital.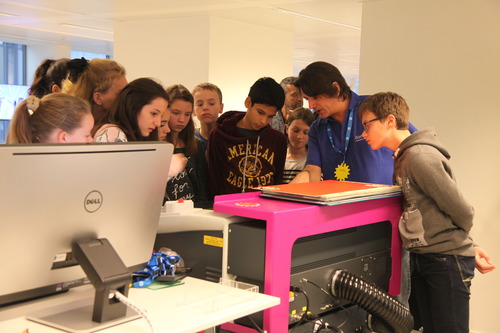 The concept behind GE's Garages is simple. Make some of GE's equipment accessible to young designers, budding entrepreneurs and students, and enthuse them by getting them acquainted with modern manufacturing practices. Not only will this encourage the next generation of entrepreneurs to think creatively when they make things, it also helps foster the environment of open innovation championed by GE.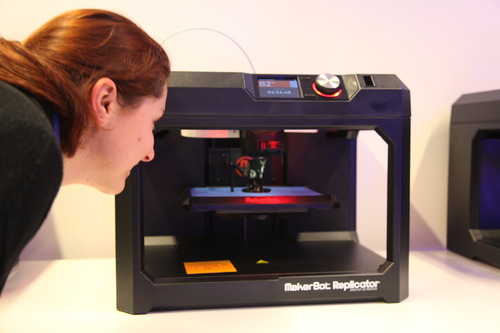 The "garage" is a large open space in GE's Brussels headquarters, converted into a temporary manufacturing floor for the Belgian leg of the Garages tour journeying around the world. Visitors can use equipment like a CNC mill, which precisely carves intricate designs into wood, 3D printers and a laser cutter. They are also shown how to make LED night lights and carbon fibre bicycles.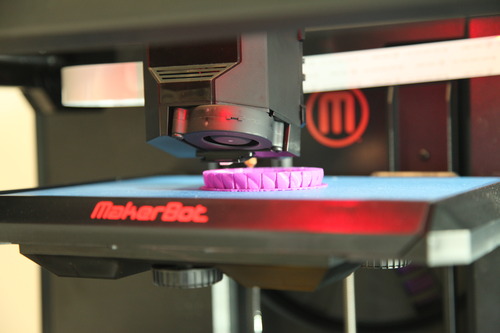 "For me this is a great gift, especially when you think of how hard it would be for schools to bring these resources in," said Caroline Jenner at the Brussels Garage. Caroline is CEO of JA-YE Europe, one of the organisations GE worked with to facilitate the visiting students. JA-YE is the largest provider of entrepreneurship programmes in Europe. The group works with young people in primary schools, secondary schools and universities to integrate business skills into the school curriculum.

"Sometimes all it takes is one day or even a few hours to inspire someone to do something with these ideas," says Jenner, "but if you don't have access, it's not going to happen. This is the way that business and education can work together successfully."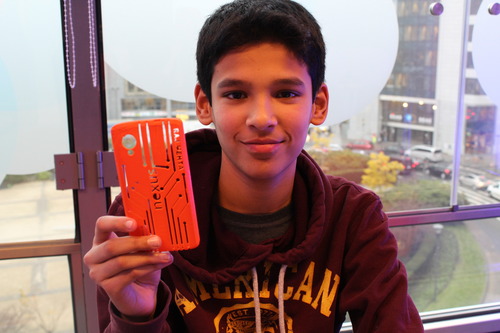 At a time when there's a shortage of young people taking careers in STEM subjects, particularly girls, it's great to see a practical approach that gets young people making things and gives them great ideas how to use technology to express their creativity.

GE's Garages function as a pop-up window into the company's philosophy on open innovation and collaboration means it is more than just a touring manufacturing shop. A representative from a local Fab Lab, which are permanent manufacturing labs around the world that operate under a similar ethos to GE's Garages, was also invited to take part at the Garage in Brussels.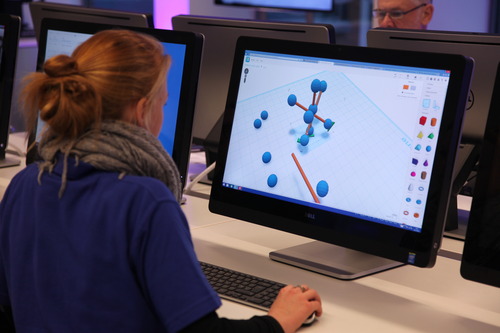 Fab Labs aren't part of GE, nor are they directly connected to GE but they do represent an opportunity for GE to continue growth by connecting with entrepreneurs and passionate individuals. GE's open innovation challenges such as the 3D printing design quest, which was won by an Indonesian engineer, are another set of examples of how GE is already successfully working with individuals outside of the four walls of the company building to create new solutions.

At the biggest Fab Lab in the world, situated at the University of Leuven, about 80 percent of the people using the facility are students, and it has given birth to a number of successful start-up businesses. According to Marc Lambaerts, manager of the Leuven Fab Lab, a major part of turning initial intrigue and school coursework into a viable business is encouraging perseverance, fearless creativity and collaboration.

He said, "I have a background in promoting STEM and what we found is that people aren't taught to make mistakes. You will see that whenever you start to make something, you will make mistakes, because there's a big difference between virtual reality on your computer and what you make it in real life. The main thing that we're good at in the Fab Lab is teaching people that it's not a problem if you fail at the first time. Make it again, and again – they get that chance with us.

"Our goal isn't to make things for everyone; it's to make the connections. Often what happens when waiting for laser cutting machines is that people ask each other what they are working on and strike up conversations. These interactions are just as important as the production."

The diversity of the visitors to the Fab Labs is vast. Those that use the facilities include teachers, students, engineers, architects and product designers. The staff often work with relative newbies to the technology, including students that have come from economic or business, rather than design backgrounds. But at other times, they are supporting the work of well-versed engineers working on small-scale prototypes of their products.

This piece first appeared in GE Reports Europe.



tags