The Mojave Desert "is a big desert and a frightening one," John Steinbeck wrote as he traveled across America in the 1960s. "It's as though nature tested a man for endurance and constancy to prove whether he was good enough to get to California." It was exactly this remoteness and the desert's extreme nature — temperatures regularly top 120 degrees Fahrenheit in the summer here and drop below freezing in the winter — that made GE come to the Mojave to test its jet engines, starting in 1942, when the first American jet took off near Edwards, California.
But people, not just machines, have been proving their mettle here as well, falling in love with the place and with each other. Take husband and wife Tom and Susan Barrett, two veteran employees at GE Aviation's Flight Test Operations site in Victorville, California, for whom the Mojave might just be their private Eden.

Tom was born back East in Concord, Massachusetts, but his father, a retired senior master sergeant in the Air Force, transferred to Edwards Air Force Base in the early 1960s to work on "special projects" about the same time Steinbeck was passing through the Mojave's arid hills and plains. "These were secret assignments we couldn't discuss at the dinner table," Tom recalls. "But it's also why we were able to stay on in one place for so many years."

Susan's Mojave roots go even deeper. Born Susan Dickinson, her father served 10 years in the Navy and joined GE after the Korean War as a flight line and engine shop mechanic, making $3.29 an hour. She says her dad used to talk about Gerhard Neumann, the GE engineer and aviation legend who designed the company's first supersonic engine. Her uncle lived across the street from Angus McEachern, a GE team member who brought the first American jet engine to Edwards for the first flight. "I grew up with the place," she says.

Their paths crossed in the summer of 1983, when Tom, then 16, arrived at a friend's pool party in Edwards to meet Susan, also 16, on a blind date. "I called her the next day — and every day after that," Barrett says, recalling the spell of her bright personality as if the party were yesterday. Now married for 33 years, the couple still spends much of their days together. "I'm his better half," she teases him.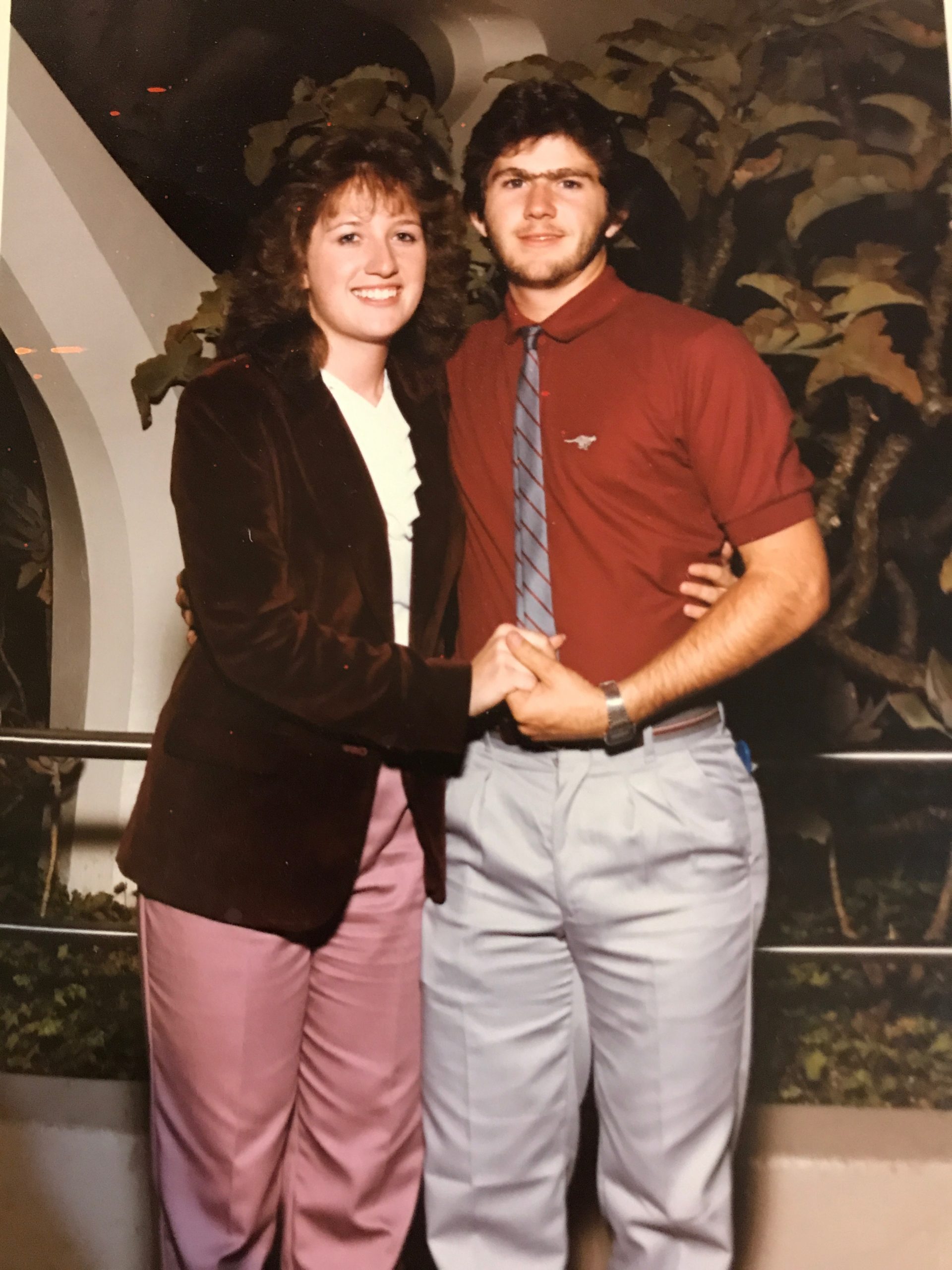 Boeing 747 "flying test bed" in GE's white-and-blue livery parked in an adjacent hangar, the way you might show off a new addition to your house. "There's so much expertise built up in this place and some of the experts are now retiring," Tom says. "So the learning has to take place again and that's why we like to bring people over here. The young engineers are embarking on a new adventure and if we can help them spin their wheel a little bit faster, then we're going to do that."

On weekends, Tom takes Susan to her Van Halen tribute band gigs where she plays the keyboard. The opening solo in "Jump" is her forte. "He helps me set up, all I've got to do is play," she laughs, the wattage of her personality as powerful as ever. "He goes to rehearsals with me, he shows everybody my picture. He's my roadie." On Halloween, she played an outdoor show at a café in nearby Lucerne Valley, population 5,800. "They set up bales of hay in the parking lot and couches made from actual caskets. Maybe that's their regular seating, I don't know," she laughs.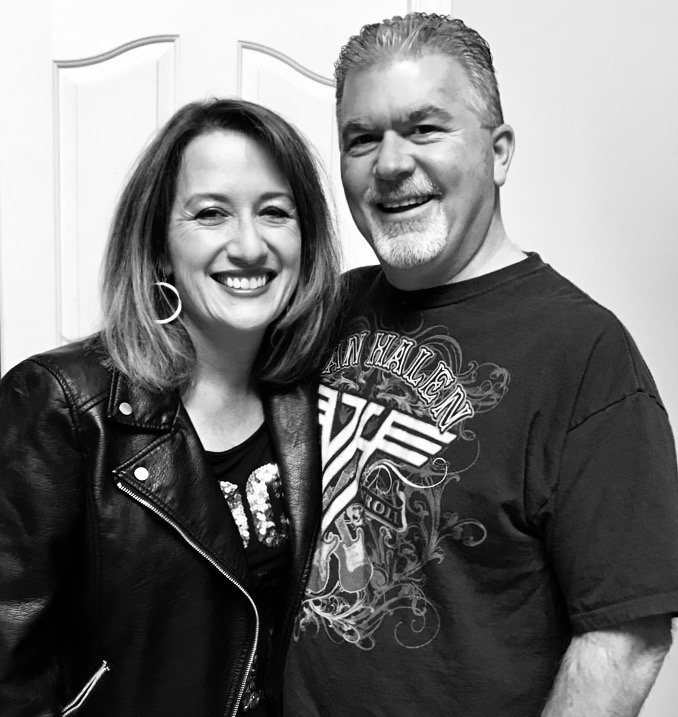 Tom says growing up, his "ambition was to join the Air Force, operate heavy equipment, drive a truck. That's all I wanted to do, and go see the country." But the pool party scrambled his plans.

Susan and Tom started dating and she pointed him to an employment service to get him a temporary job at GE after he graduated from high school. "She got me my first job here shearing metal and building wooden crates," he says. "We were watching flight tests as a hobby." Susan also had a temporary job at the test facility, working in the warehouse. By then they were together for three years. But a wedding was not yet in the cards. "I wouldn't marry her until I had a permanent job with benefits," he says.

The job and the nuptials arrived in June 1987, when they were both 20 years old. For five years, Tom did all kinds of manual work at the test site, but he realized that he needed to go back to school to get a promotion. "I maxed out, I couldn't go any further," he says. "I had no education to push me forward and get some of the jobs that were out there."

He earned a business degree and quickly started rising, doing stints in logistics, IT, aircraft maintenance support and other departments until he ended up running operations at Victorville, where GE had moved its test operations from Edwards in 2003. He has taken part in testing some of GE's most popular and profitable commercial jet engines, such as the CF6, which powers many Boeing 747s, including Air Force One, the GEnx for the Dreamliner, and the GE90 and GE9X, the world's most powerful jet engines.

Today, his job involves keeping an eye on budgets and investments, among other things. "I have to make sure that the engineers here have the right amount of resources for what they need to do," he says.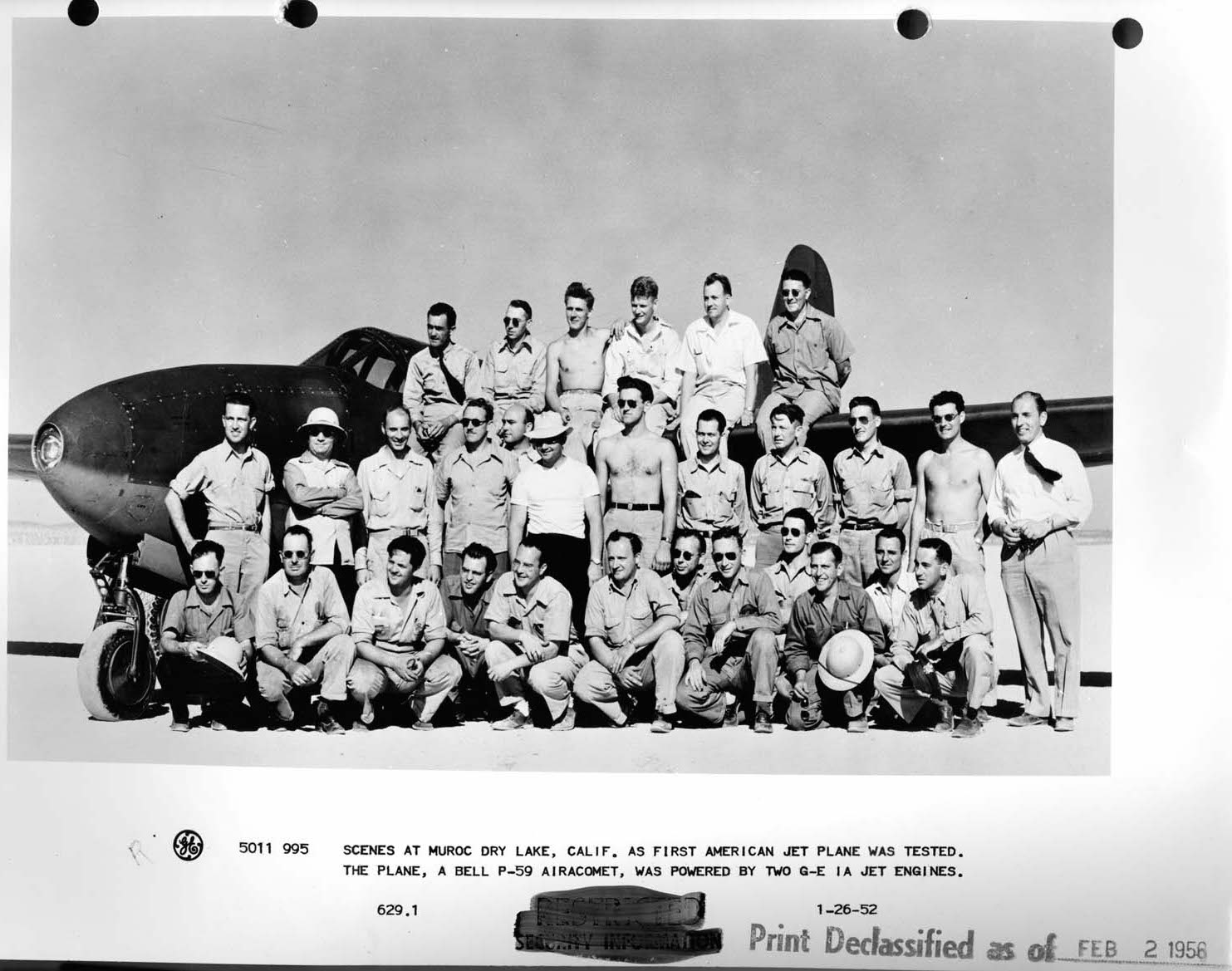 Categories
tags